Managers can always export schedules to review them and it is possible to download that report as an Excel or as a CSV File.

Please follow these steps to see how to export our Schedules report:
1. Click on Gear icon and choose Export and Import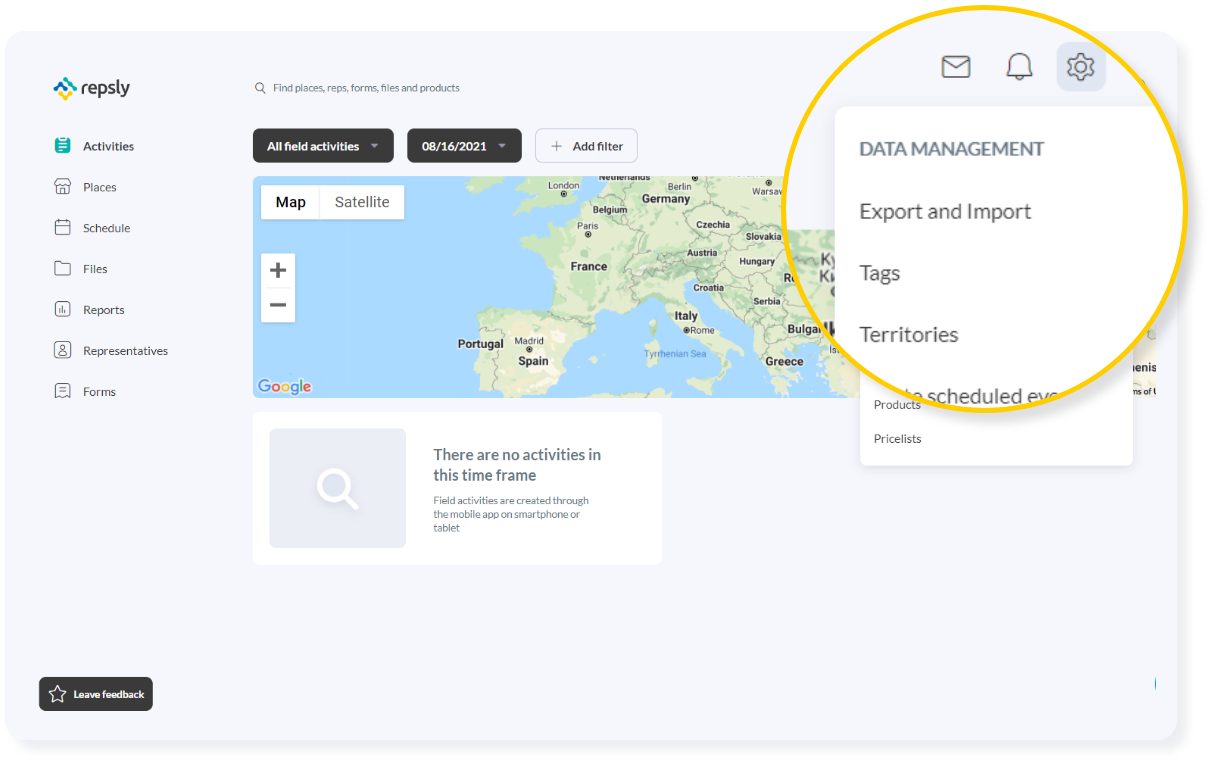 2. Click on the Schedules report and set what you want to export. You can choose your date range, all representative or an individual, visit status, and the file type for your report.
Once you adjust your filters, click on the Export button and the report will be exported