Introducing the improved Scheduling timeline design on the Repsly web app! Navigate a streamlined user experience that not only looks great but also enhances page load performance. With easy-to-access actions, streamlined team views, and flexible scheduling functionality, managing your team's time has never been this efficient or intuitive.
How will this help you manage your Scheduling?
Enhanced Page Performance
The new design dramatically improves page load times, optimizing user experience and streamlining work processes.
Action Accessibility
Easily perform tasks like exporting schedules and bulk deleting with fewer clicks, thanks to newly positioned action buttons.
Focused Team Views
With the new filter options, managers can remove reps with no schedules from the view, making it easier to focus on the task at hand. This action can be achieved by unchecking the Show representatives without visits box.
Flexible Scheduling
The update introduces drag-and-drop functionality to adjust time slots and quick adjustments for scheduled durations (simply shorten or extend the visit block to adjust duration), allowing for easier changes to recurring visits and individual time blocks.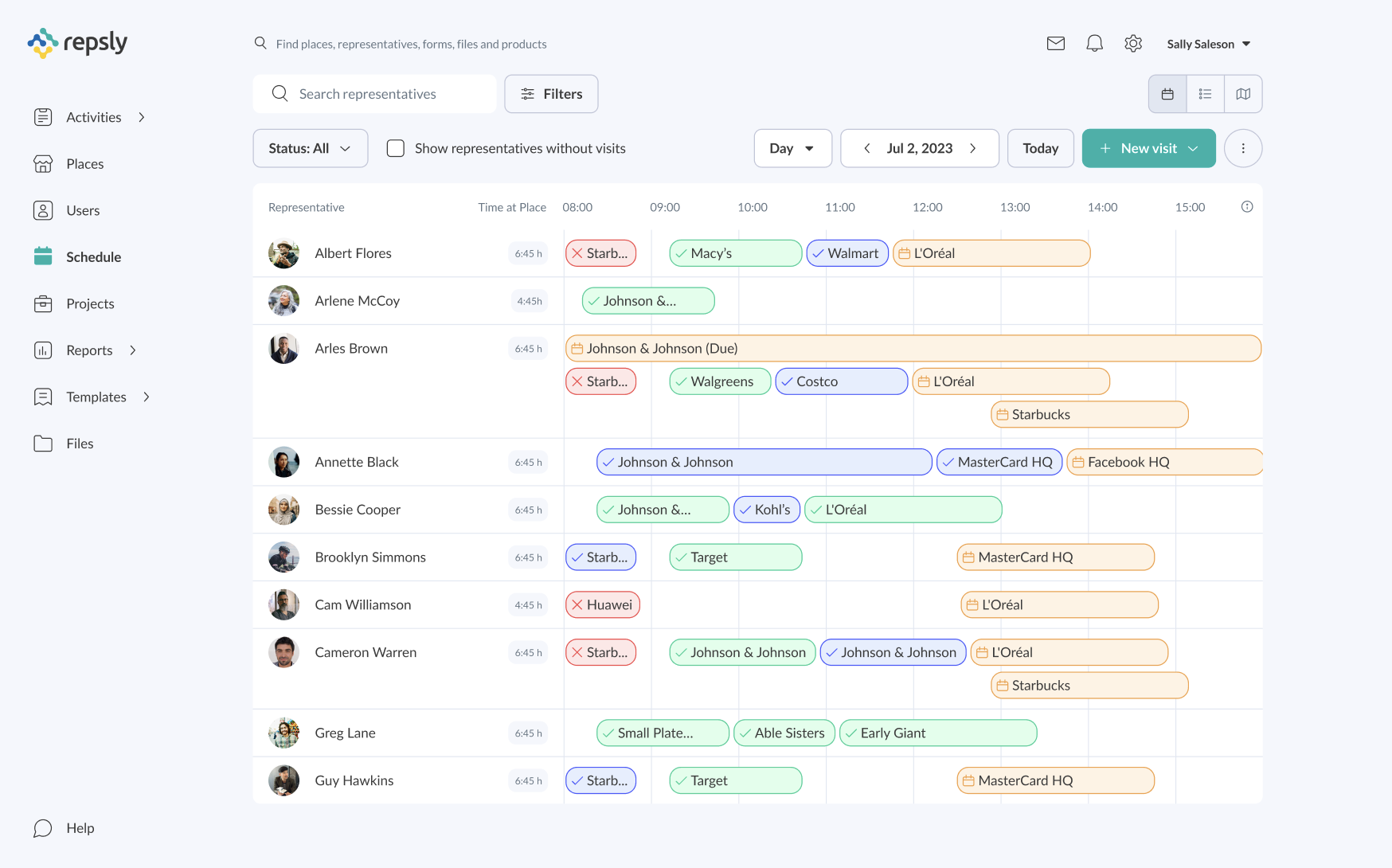 *Please note that at this time, this specific update will only impact the Timeline view (excluding Schedule List and Map views).