In the Repsly web app managers can delete upcoming scheduled events in bulk. The fastest way to delete scheduled events is to follow these steps:
1. Click on the 3 doots: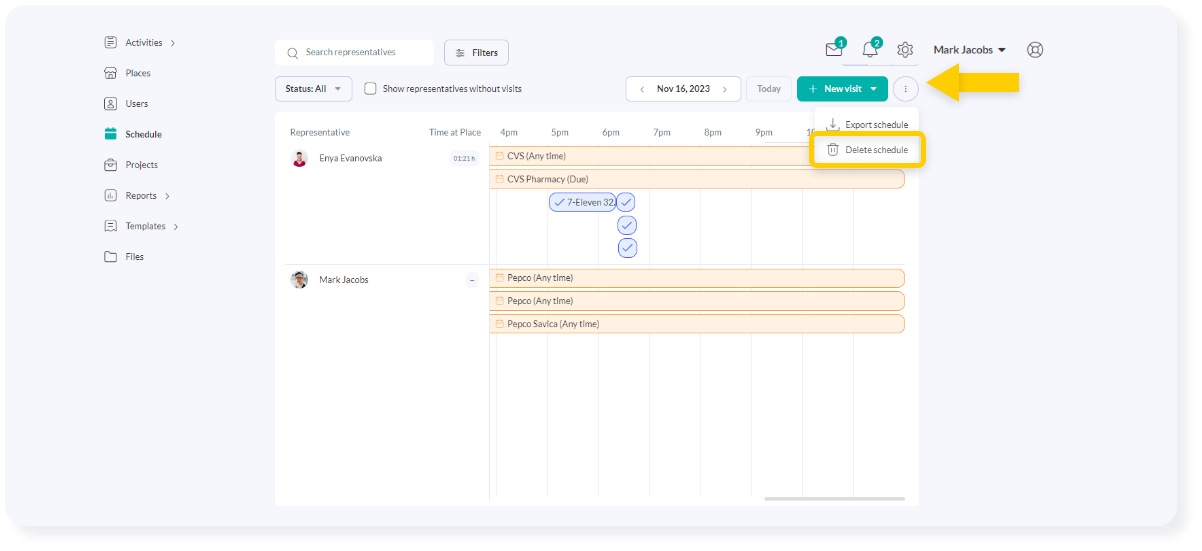 2. Click on Delete schedules
Choose between All representatives or individual reps and choose between All dates or set a Starting date from which all upcoming events will be deleted.