One great thing about Repsly is that you can perform some actions from different places in our app what makes Repsly very user-friendly. This can be very well illustrated when talking about or scheduling functions. You can schedule visits from our Schedule tab and our Representatives tab, and in the Places tab, depending on your current workflow and schedule.
In the following text, you will learn how to schedule visits from the Places tab.
Adding Visits to the Place's Schedule
Repsly allows Managers to schedule visits directly on the Place's schedule. This will enable Managers to choose specific reps to visit a place. This will enhance your place visit management process.
Adding Visits to a Place
1. Click on the Places tab.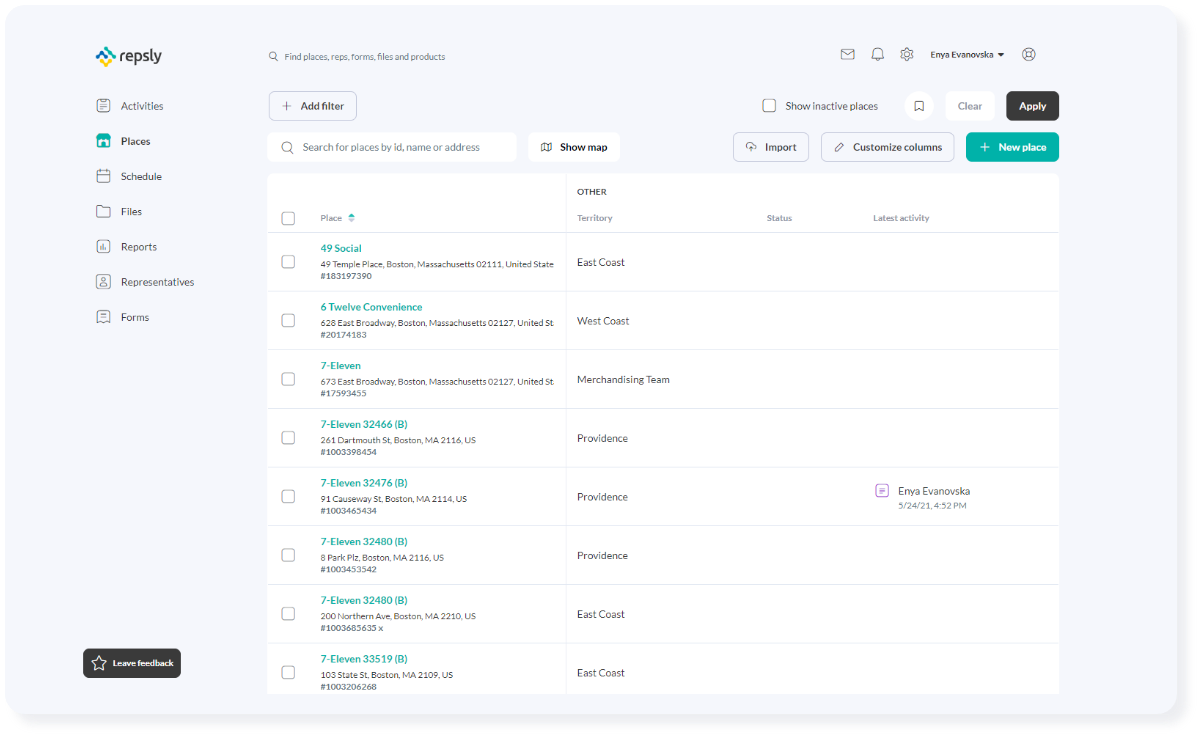 2. Select a Place from your list of places. Then, click on the Schedule tab inside of the place's profile.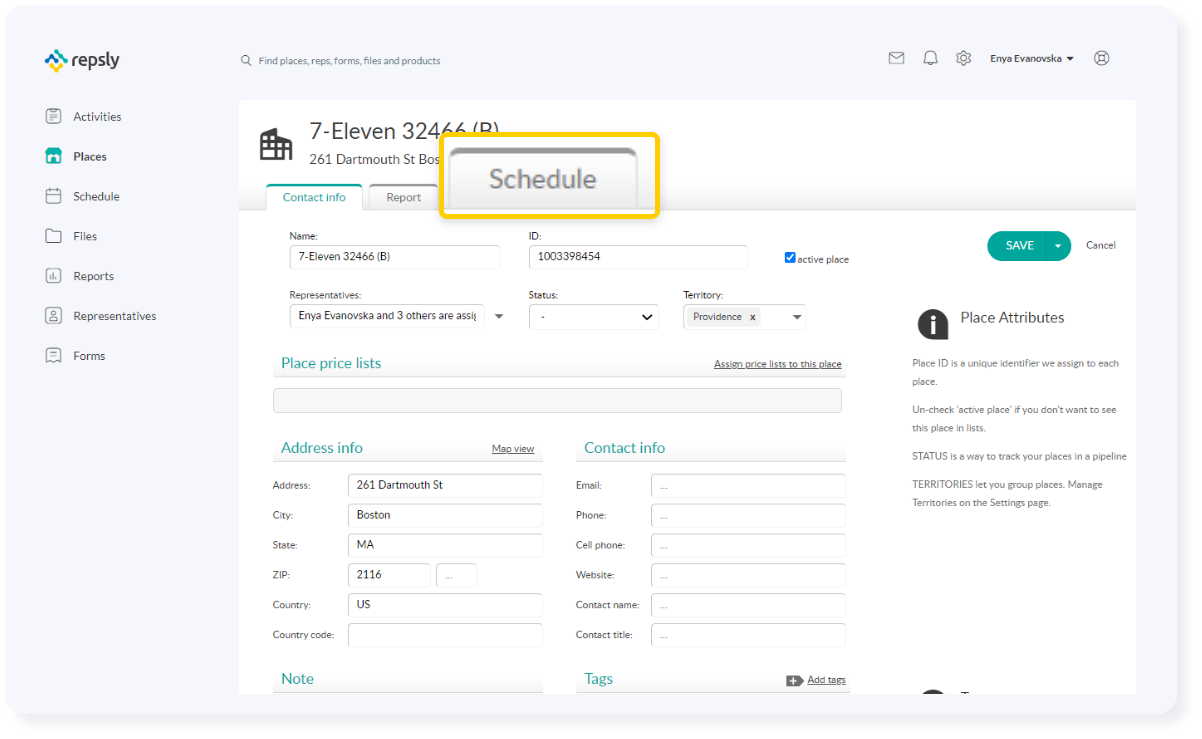 3. View the Places Schedule and click on the (+) sign to select a date for the client visit and add events accordingly.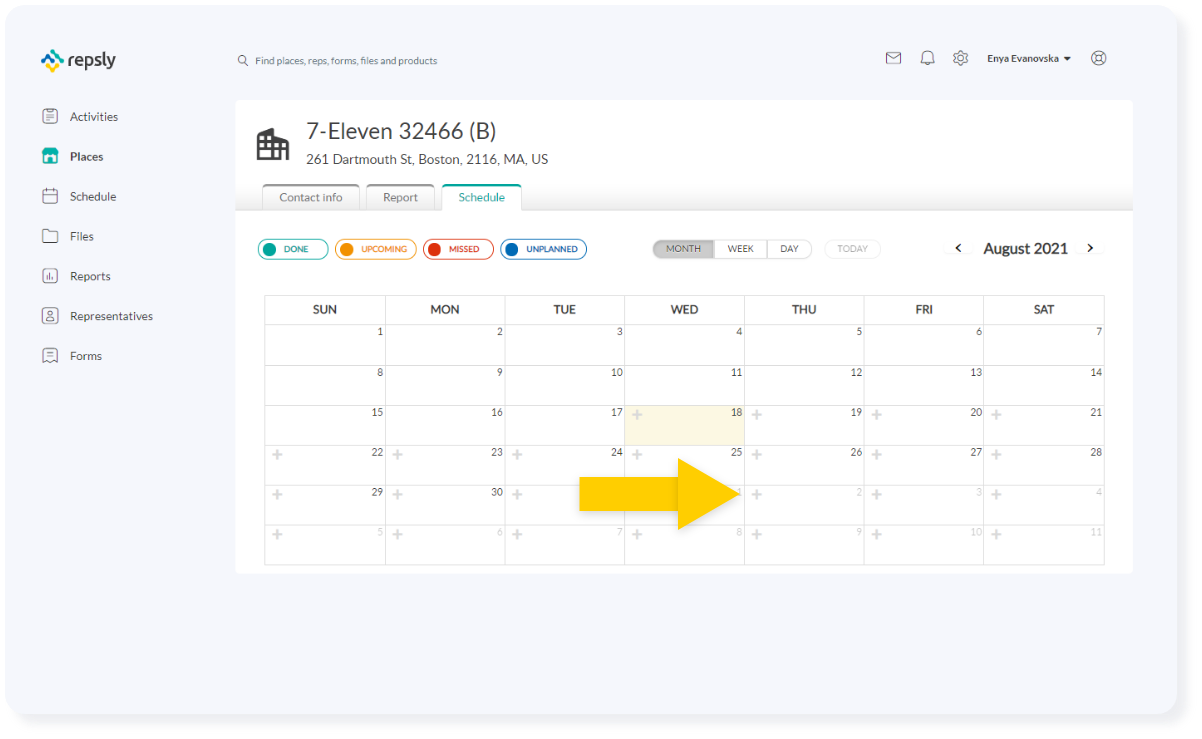 5. Choose a rep to make the visit. Managers can also select a time and duration for that visit if it needs to be repeated and leave the rep a note about the visit. They can also decide if the rep needs to complete a task in the visit and set to get an alert if the visit is done or missed.
Finally, click the Add To Schedule button.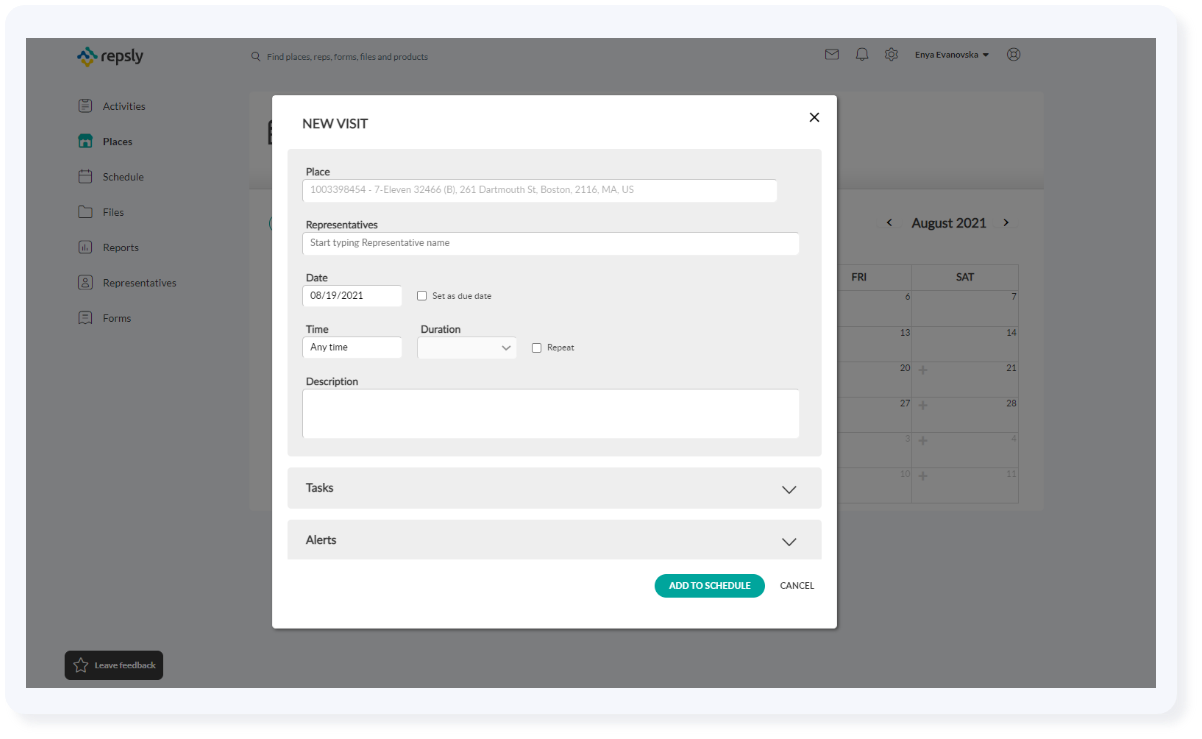 Results
This visit will be added to the Place's schedule and the rep's schedule. This will allow the representative to see the visit in the schedule view of their mobile device.