With our Schedule module, you can not only make schedules for your reps, but you can also choose a Due date and select 'Set as due date' and that visit will be visible to representatives every day up to that date.
How to add a New Visit
1. Click on the "Schedule" tab. Click on "New visit" to schedule a New Visit.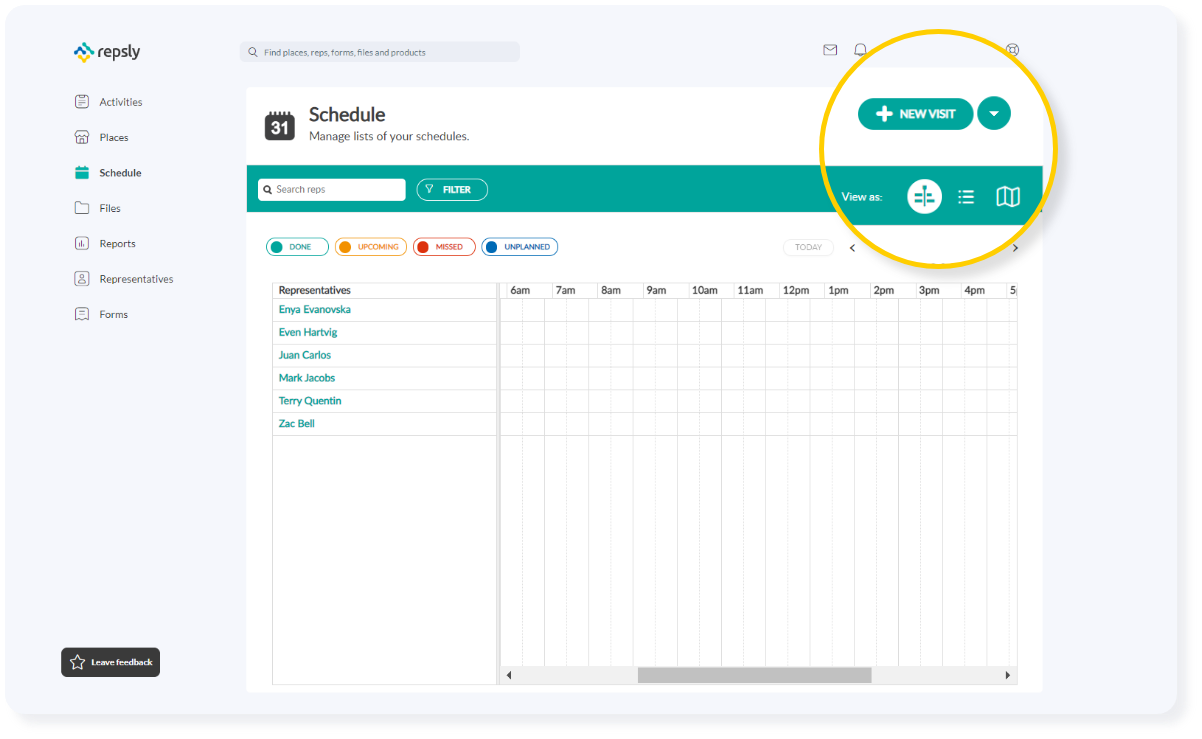 If representatives have a scheduled more than one visit to the same place. They will be able to choose which scheduled visit they want to complete.