Setting up a Project allows you to manage a set of related activities your team needs to complete within a certain time frame (e.g. for a promotion event, merchandising client, product launch etc.). In addition to scheduling and confirming each successful visit you can also monitor Project progress as a whole, answering questions like:
How many reps do I have in this territory who can do this work?

How long will it take my team to execute this project? How much will it cost?

How much of this Project has been completed so far?

Are any jobs at risk of not getting done by the deadline? Who do I have available nearby that can help out?

How long are reps spending on this work compared to my estimate? Are we running over budget?
Related: Projects Overview: Everything you need to staff and execute your most important in-store campaigns
There are a few different ways to track the progress and results of a Project.
1. View all unscheduled, scheduled, missed, and done visits for the project by filtering the project's Visit tab by Status. You can also filter by rep, date, and territory.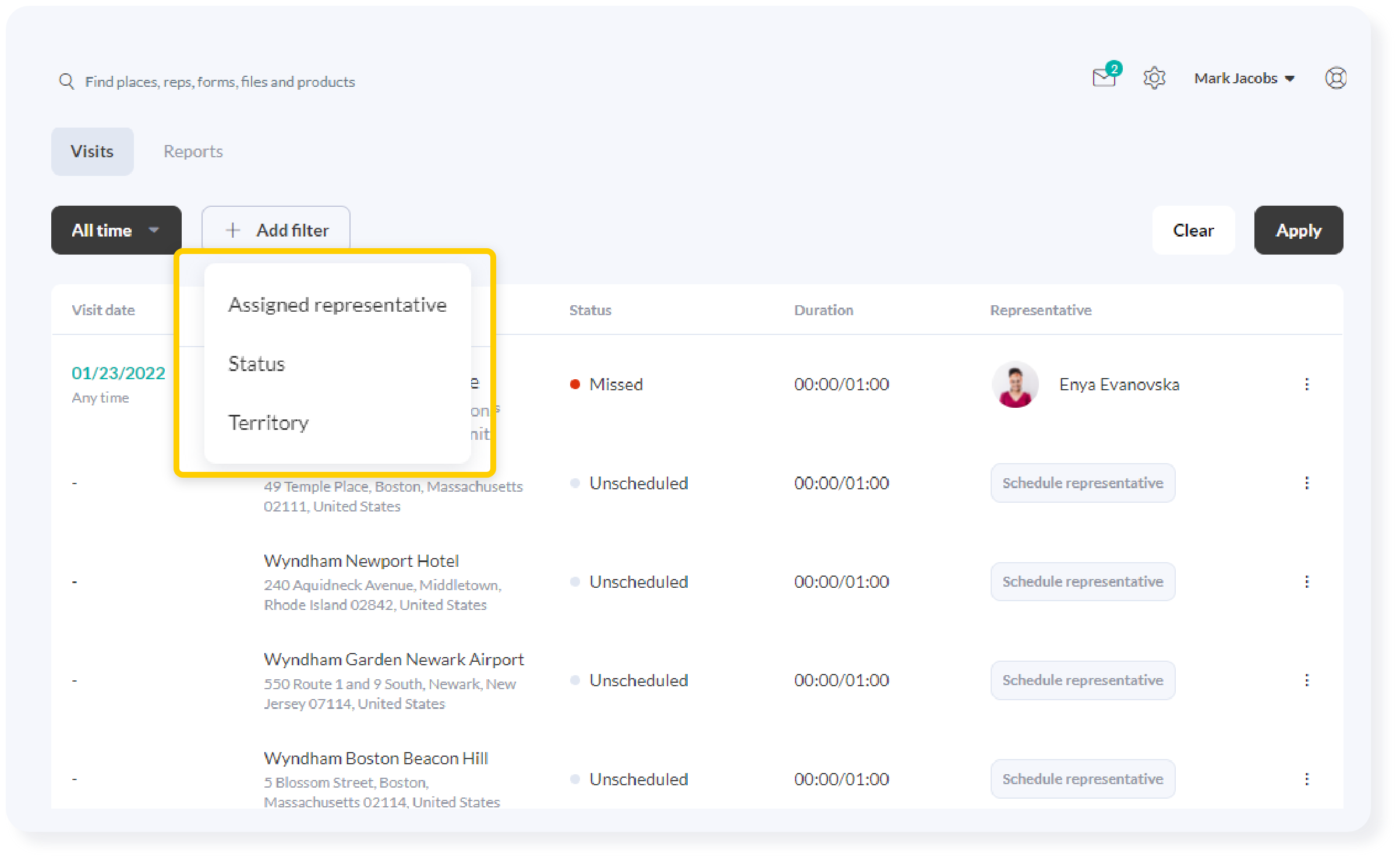 2. Export project visits by clicking on Export all visits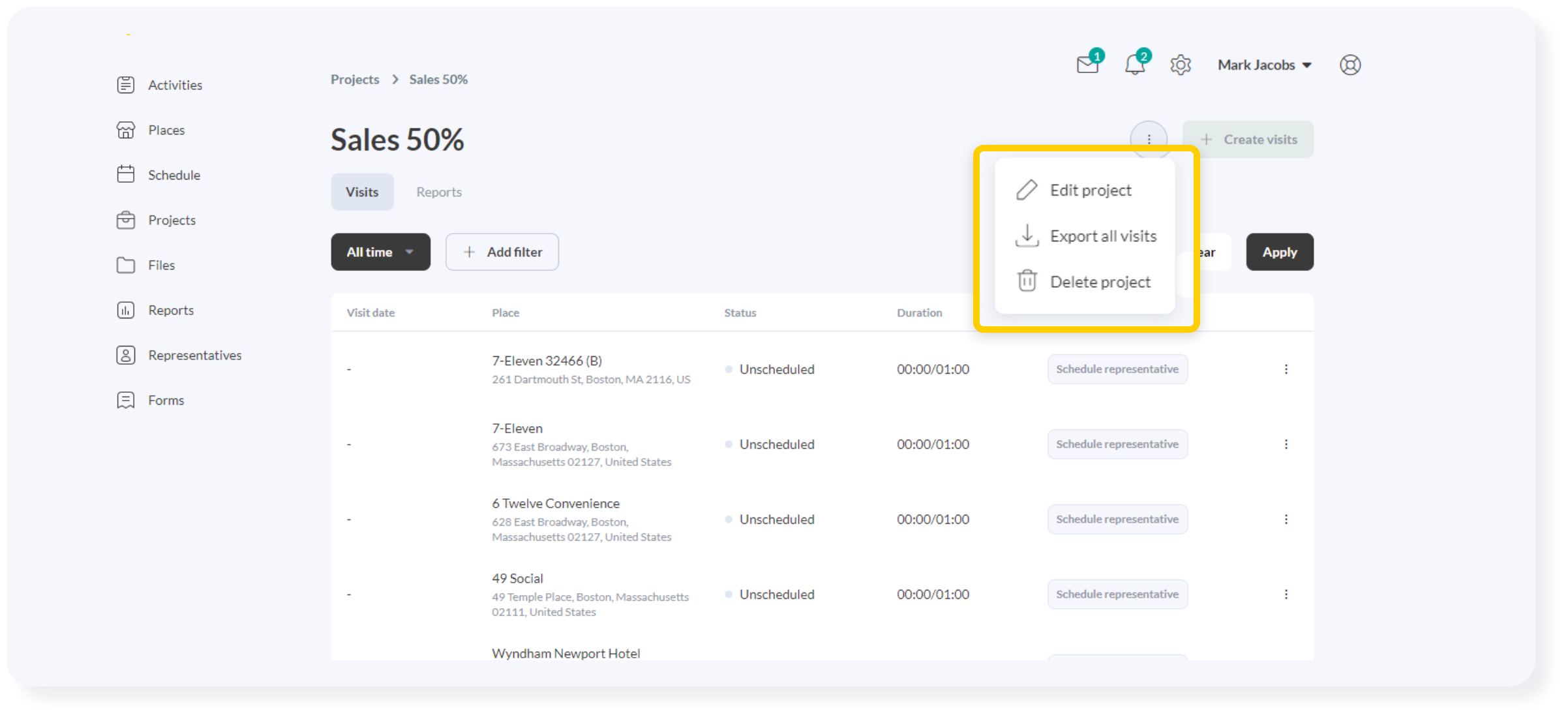 3. Choose Excel or CVS file and click on the Export button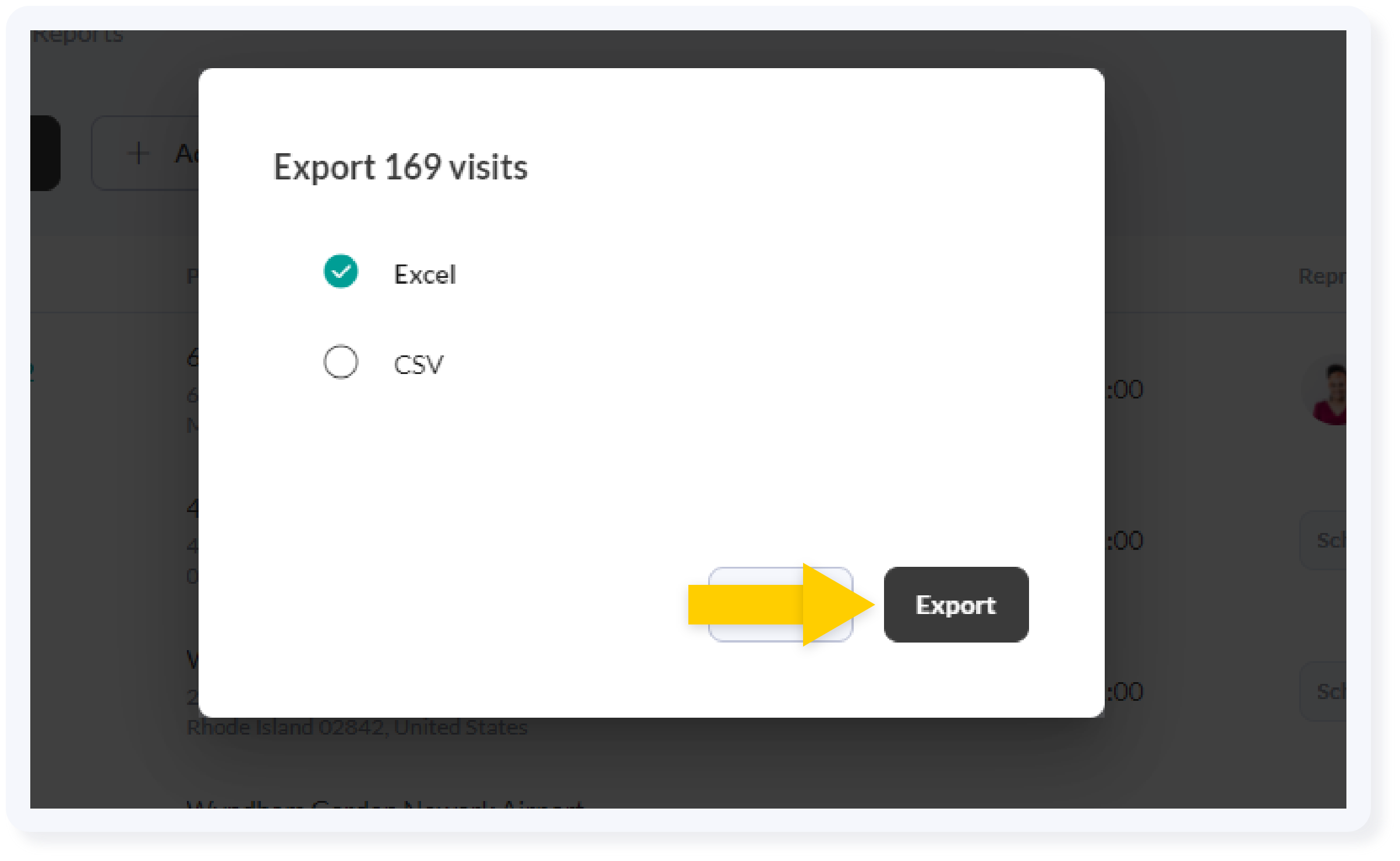 4. Navigate to the project's Reports tab to see a dashboard view of the project, including:
A comparison of project completion to the time remaining

A comparison of total time in stores to the time schedule, as well as average visit duration

A chart of visits by status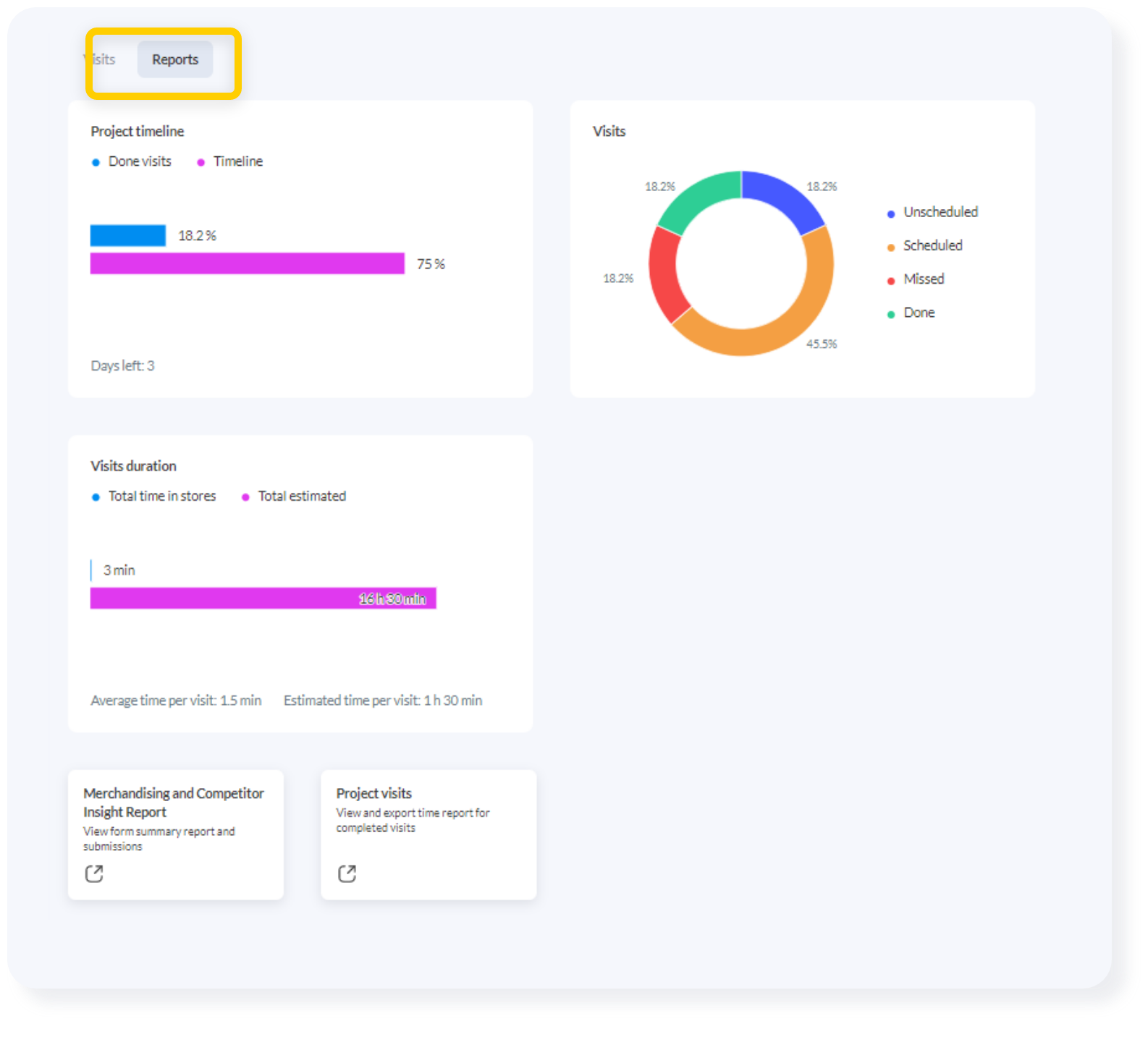 5. View and export a report of all completed project visits by selecting the "Project visits" tile on the Reports tab, or filtering the Activities feed by Place Visits and the project.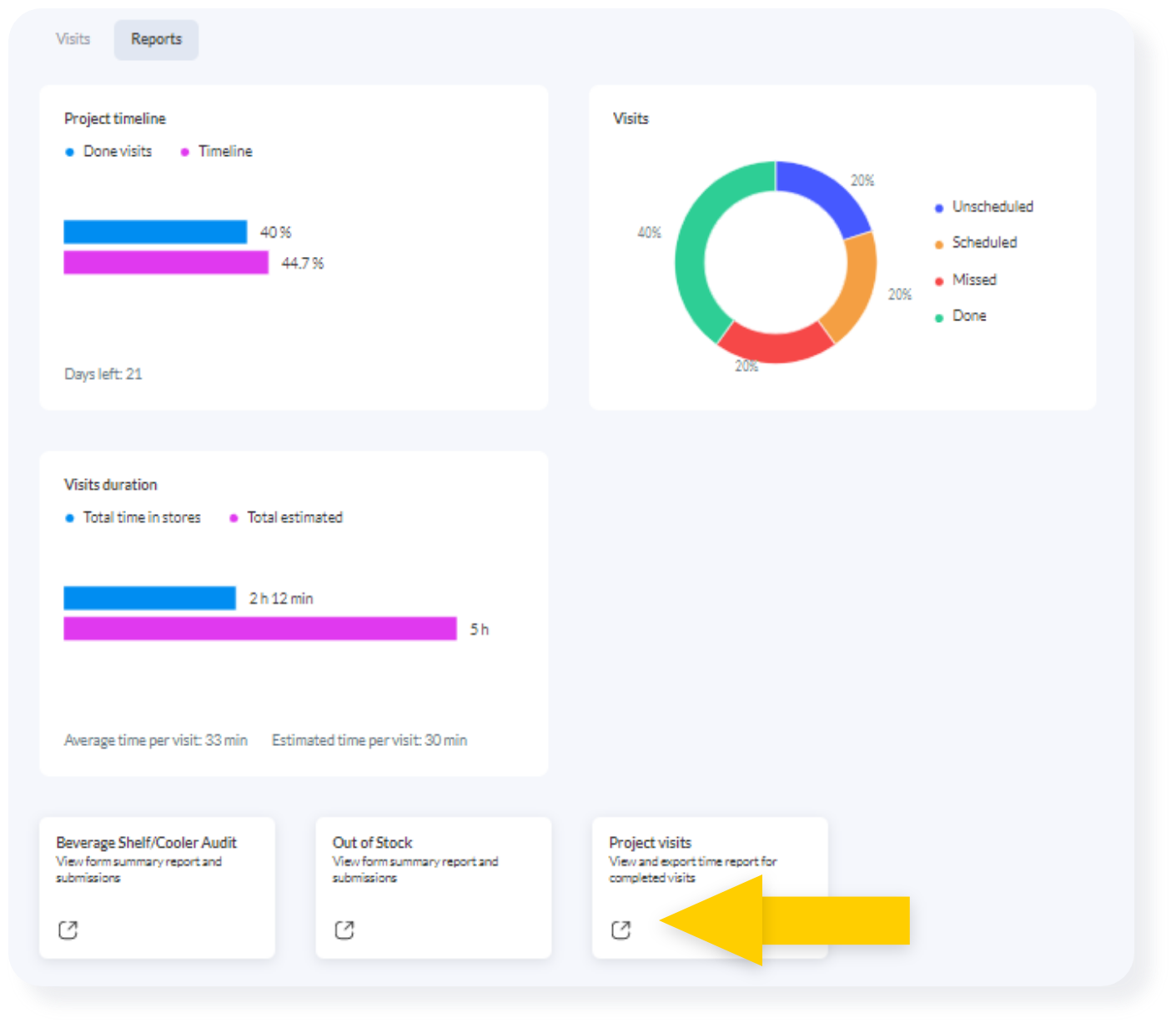 6. View and export a report for each task under the project by selecting the tile with the task's name on the Reports tab, or filtering the Activities feed by the activity (Form, Retail Audit, or Sales Document) and the project. From there, results can be exported, and for form activities, shared via a link as well.