The Unified User migration is the final step of our Unified User List initiative. This update will simplify user management for Admins while also creating a cleaner, more secure architecture. Once completed, Reps and Admins with the same email under a company will have been successfully merged into one user profile. Keep reading below to better understand how to take action ahead of this final phase.
We will follow a general rule during the migration process - If the Rep & Admin have different information in the same field, we will use the Rep's info. The only exception to this rule is if the Rep is inactive and Admin is active, we will use the Admin data.
As a Repsly customer, if you have duplicated users in your account, you do not need to take action, as the Repsly team will merge all duplicated users on the week of July 17th, following the rule above.
Ahead of the migration, if you would like to review your user list, we recommend you follow these steps:
Click on the Users Tab to export your list of all users.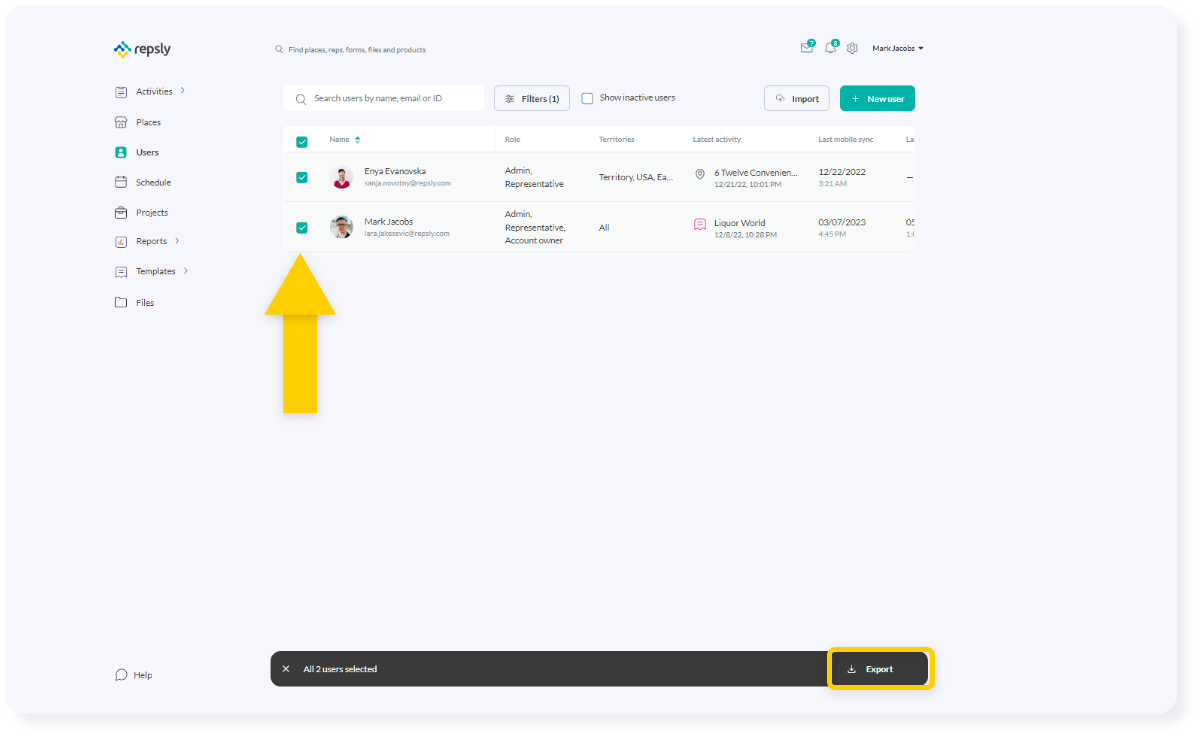 2. In an Excel or CSV file, sort the user list by email address to see the duplicated users.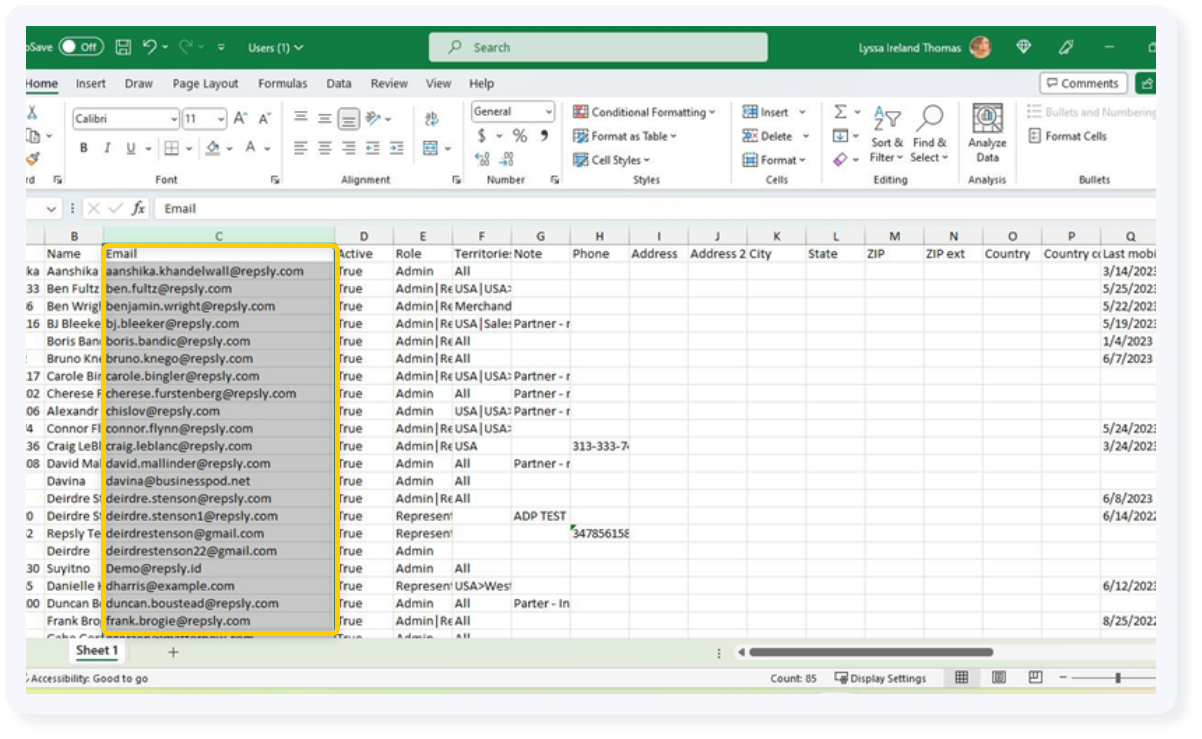 3. Review the conflicting data.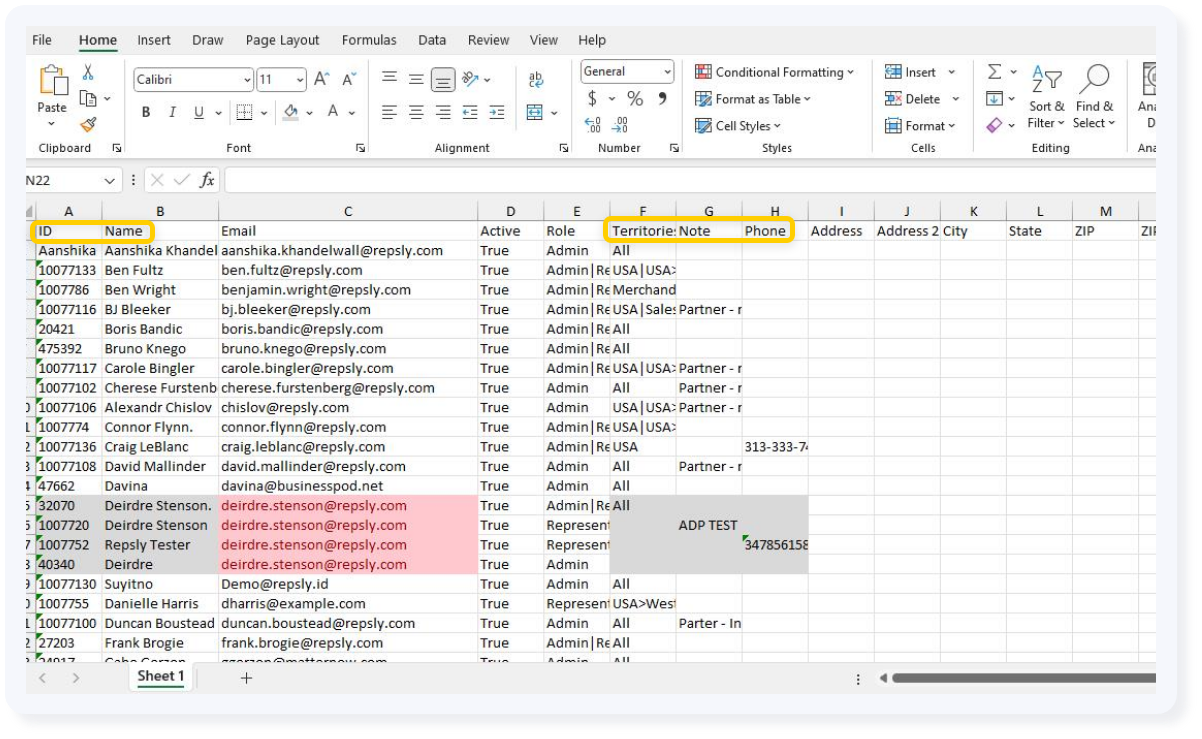 4. Optionally: correct the Rep profile with any values that need to be updated and re-import your user list. We recommend that you review the fields Name, ID, Phone Number, Note, Territory, and Avatar for potential conflicts.
After the merge, in case of a password conflict, users must log in using their mobile login (or web login if it's an active admin/inactive rep scenario). Users can reset their password if it's forgotten by following these steps.
If you have any questions about this migration process, please contact your dedicated Customer Success Manager directly.