Repsly allows you to enhance your data sharing by enabling your reps to directly email forms, retail audits, and purchase orders while in the field. Follow the steps below to enable this feature.
Enabling Rep Emailing
1. Open the representative profile, check the box next to Allow representative to send emails from the mobile app, and click on Save.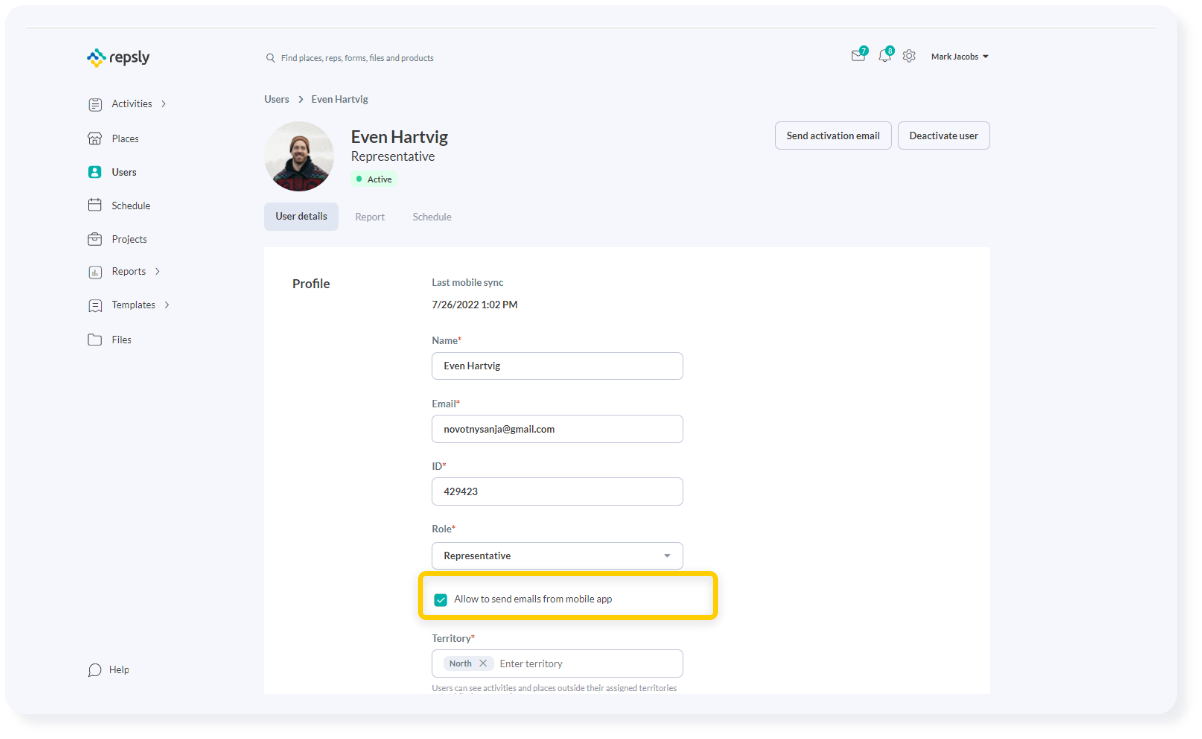 Results
When managers turn this feature on, reps gain the ability to email forms, orders, or audits from their mobile devices. By enabling this feature, reps are able to communicate and share forms with clients in real-time.