With Territory hierarchies, managers have flexibility in creating Territories by adding multiple sub-territories for back-office users and their field team. Reps and back-office users can be assigned to multiple territories, and they can also be assigned to any level in the hierarchy. This feature allows admins to limit other back-office users to a territory so that they are only able to see data from their respective territories.
This article covers the topic of how to assign back-office users to territories, or sub territories. Take a look at the article on the link, if you want to learn How to assign reps to territories.
1. Open the User tab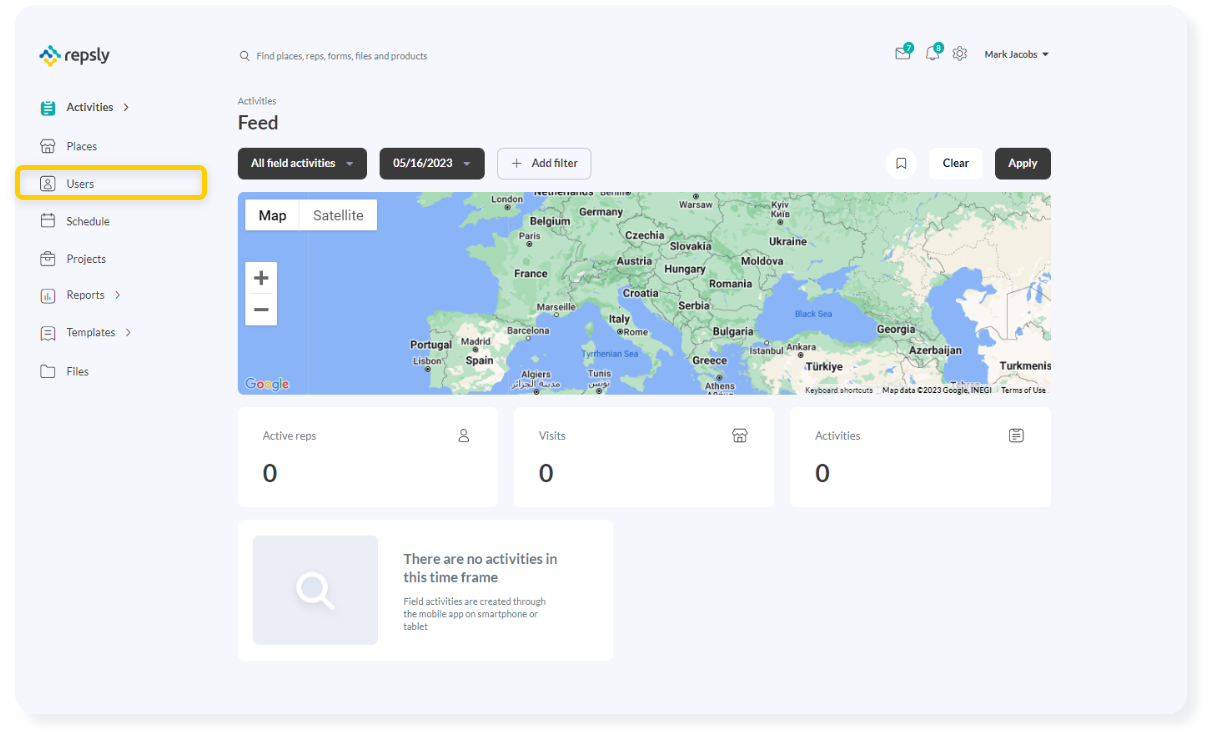 2. Select the user whose territory access you want to restrict.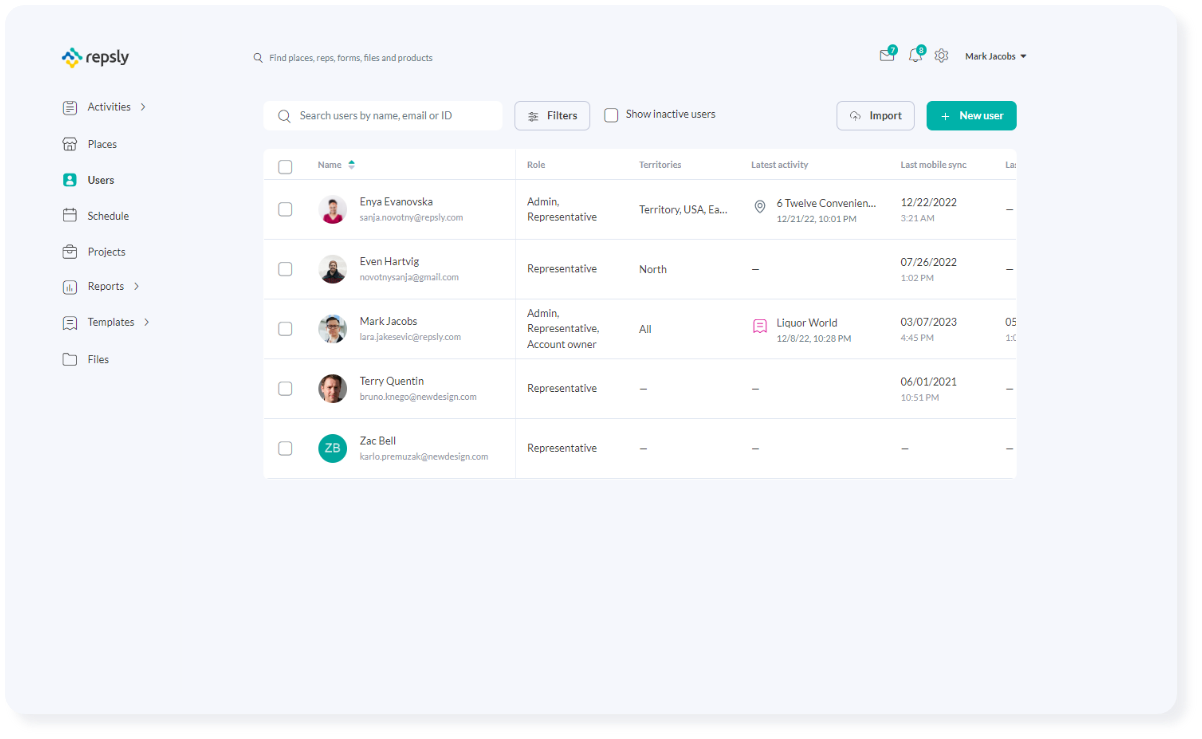 In their profile, territories filed, a drop-down menu will appear from which you can choose your Territories. Check the box next to the Territory you want to assign. If you only choose to assign certain sub-territories, when you do that, they will be marked with the checkbox, and the Territory it derives from will be marked with a line.
The user can see the root territory and the sub-territory the assigned territory comes from, but not the Territories they're not explicitly assigned to. In other words, only the territories marked with a blue check box; in this case, territory West and sub-territory Coast will be assigned.
Click on Save changes after that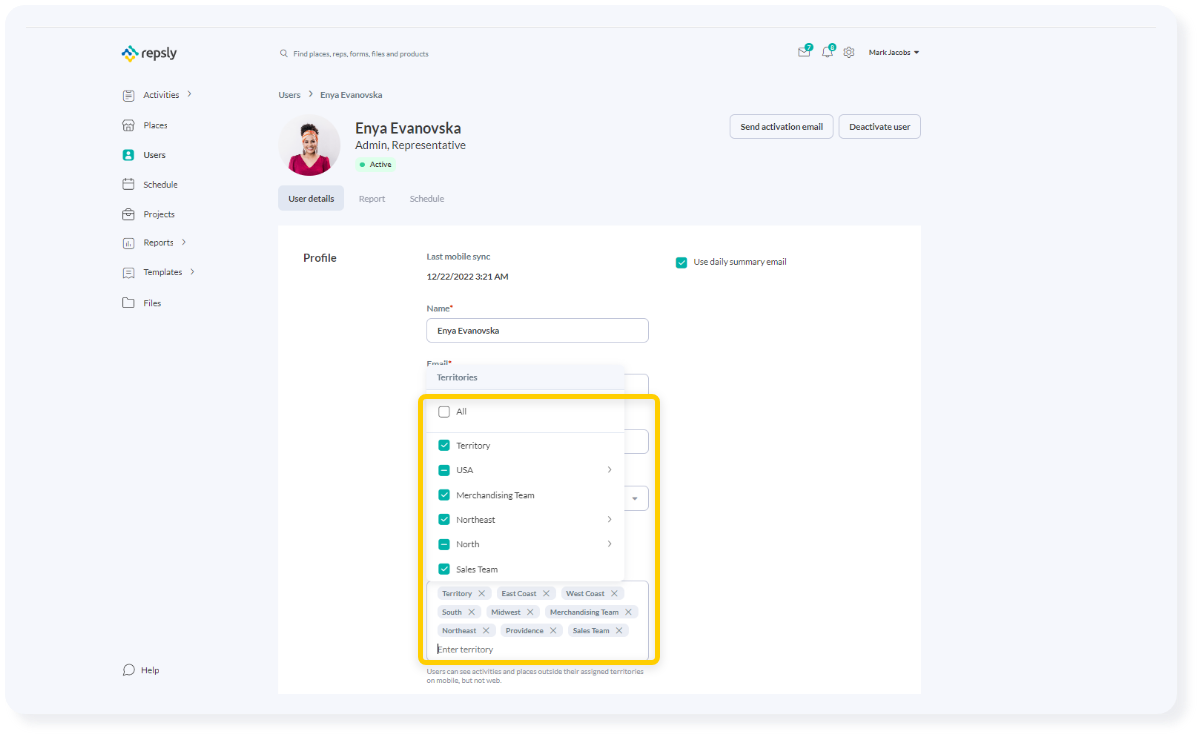 Result
The user in question will see only the Places in the territories assigned to them.