This is where you can manage the product catalog your reps will have access to in the field when submitting orders or completing inventory audits. Repsly's product catalog is flexible, so you can adjust your product set to match different price points and availability by retail banner, territory, season, and more. Take a look at the building blocks of a basic product catalog:
Products
When adding products to your catalog, you'll be asked to set a few key details for each product:
1. Image: This helps reps find the right product faster when placing orders or running retail audits on the Repsly mobile app.
2. ID: This is a unique identifier given to each product. Repsly will automatically generate this for you
3. Barcode: Setting a barcode allows reps to quickly select products from the catalog by using our built-in barcode scanner when placing orders or conducting retail audits.
4. Default Price: This is the price that will appear for this product on the default pricelist.
Check out How to add products into Repsly for more details.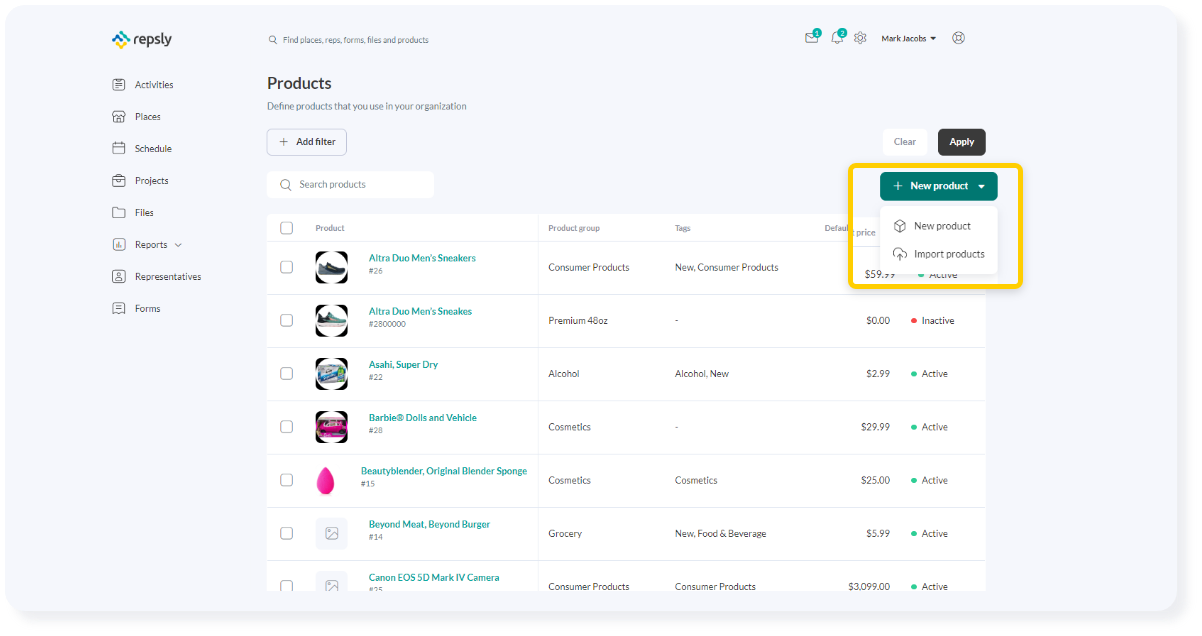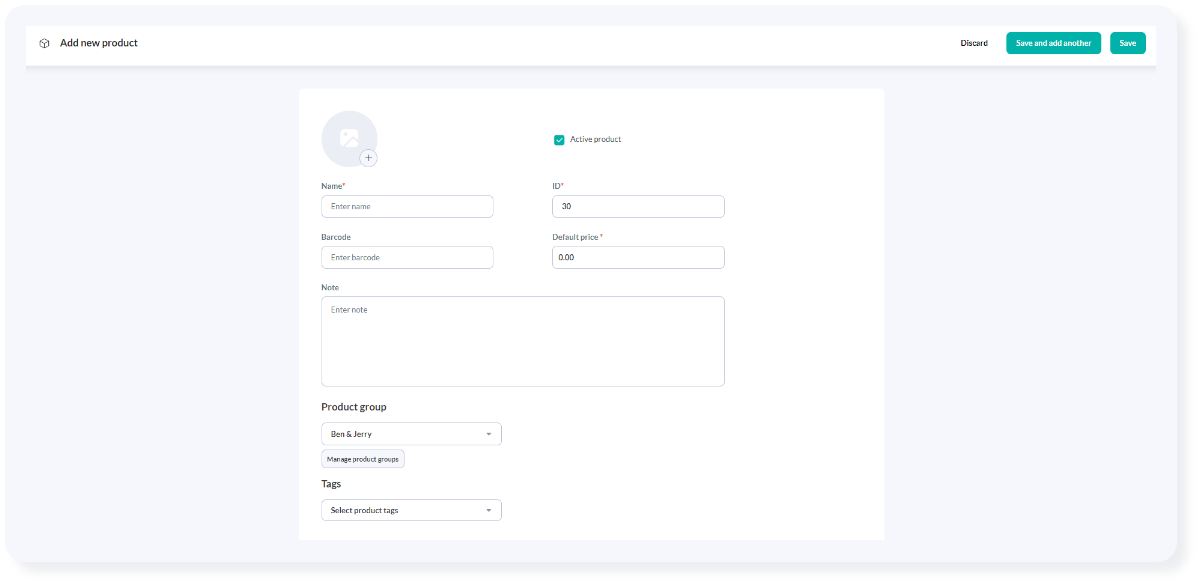 Product Groups
Grouping related products make it easier for your team to quickly find or report on the products they need (e.g. Beverage, Snack, Dairy, etc).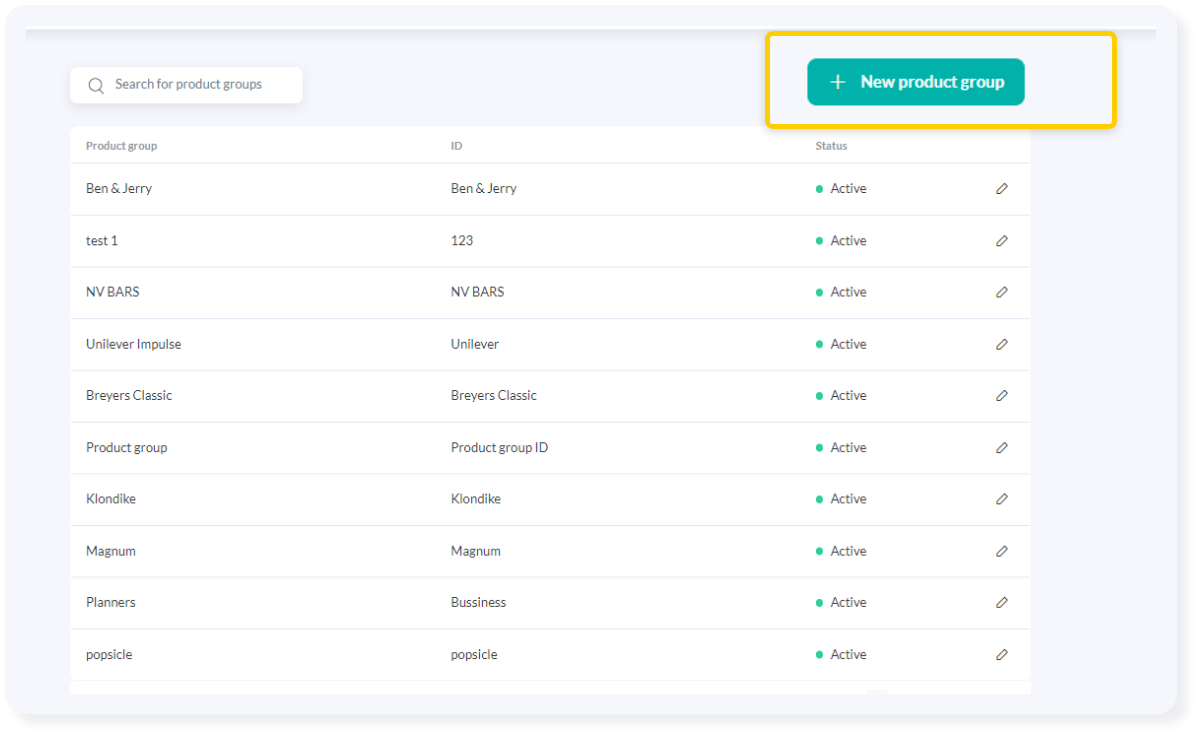 Package Types
Set package types to allow your reps to place orders or accept returns of products in any packaging configuration (e.g. four-pack, case, pallet, etc).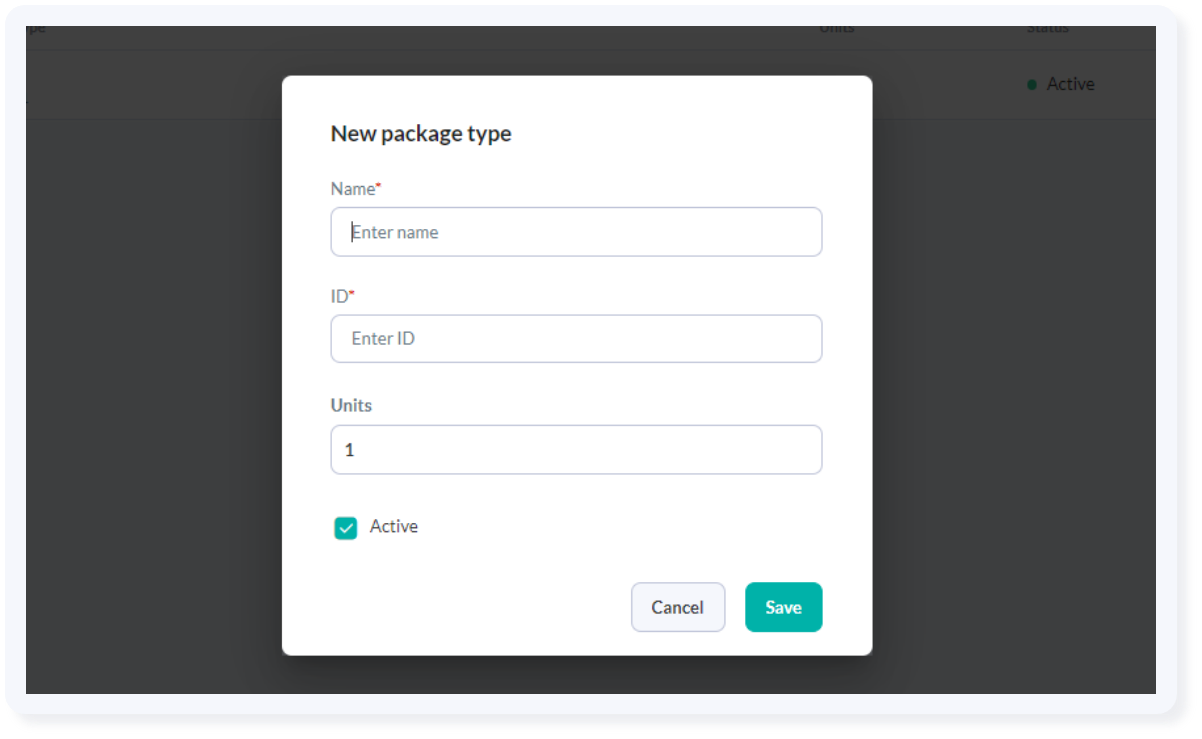 Pricelists
Pricelists give you the flexibility to adjust the price or availability of products based on the retail banner, territory, season, etc.
Pricelist
1. Select or Create a Pricelist to continue.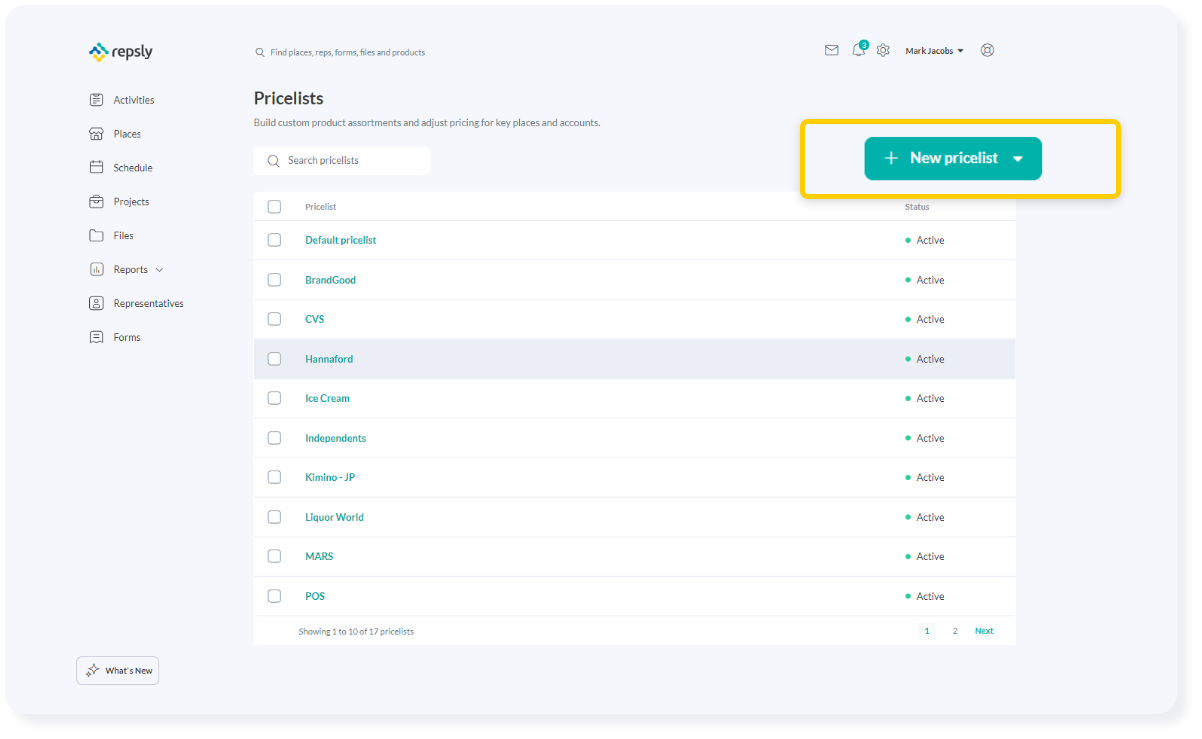 2. Click on import Products to manage the list of products on this pricelist.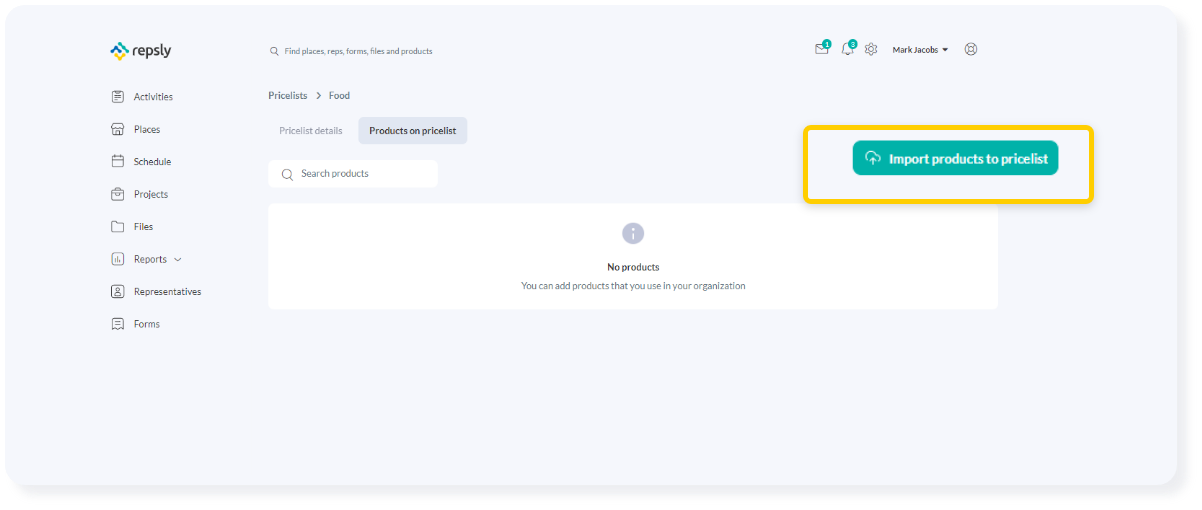 3. Click on a product to edit its availability and price point on this pricelist. This will only affect your reps' ability to order this product at Places where this pricelist is active.



4. Go to your Place list to define where this price list will be active. Filter your Place list to drill down on the set of stores where you'd like to activate a Pricelist. Select all the Places you'd like to associate with a Pricelist, then click "Edit" on the action bar at the bottom of the screen. From there you'll be able to select which Pricelists will be available to your reps when they're visiting that Place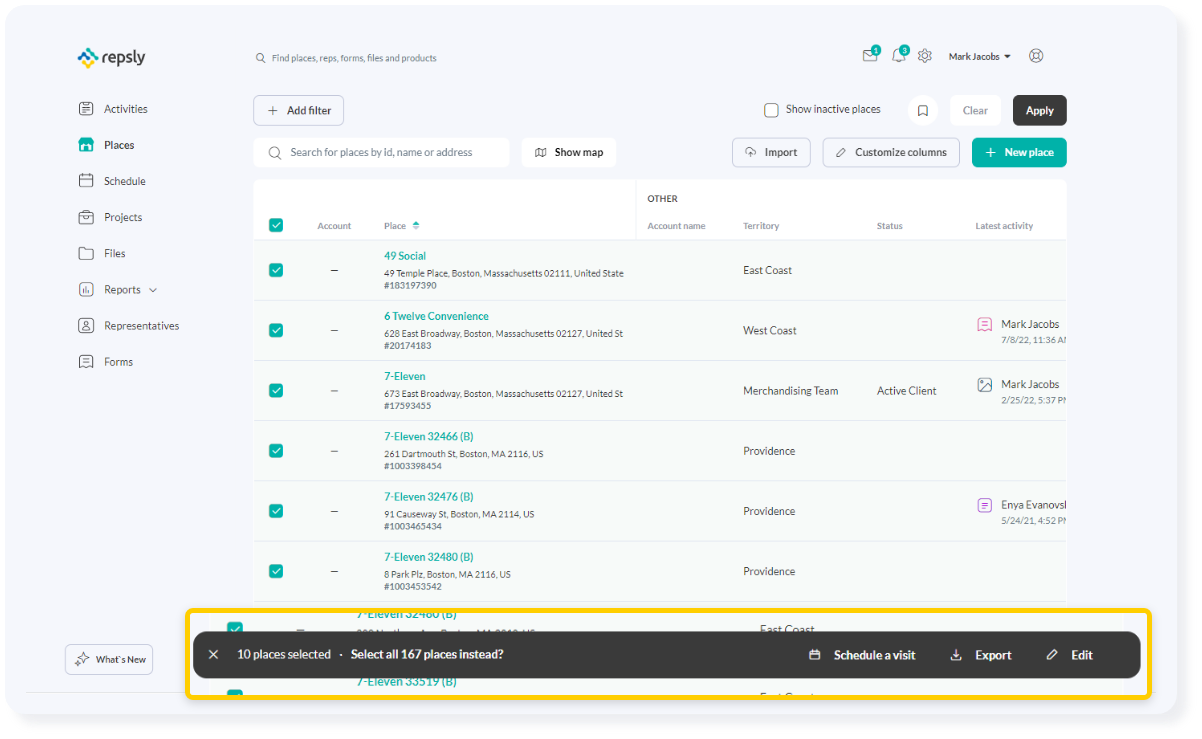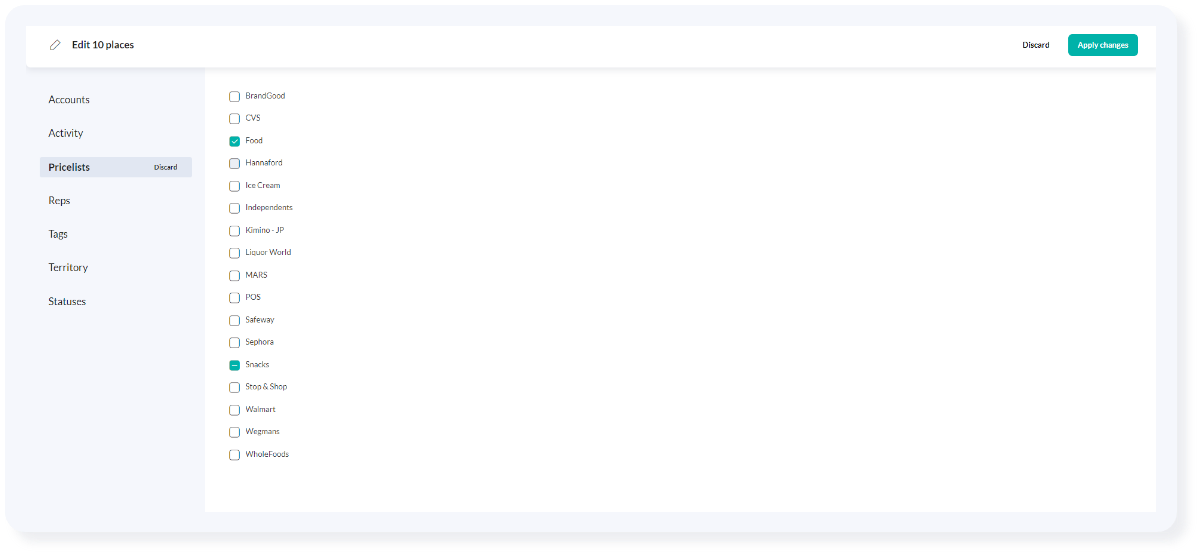 Pro Tip: Pricelists are typically assigned to Places based on account, territory, or promotional tag.
Related: