With our new product management, you can make your products available on a pricelist for a certain time period. This is an excellent way to manage promotions and lets you set effective dates for product launches or end-of-life's.
1. Click on Pricelists
2. Choose a price list or create a new one if needed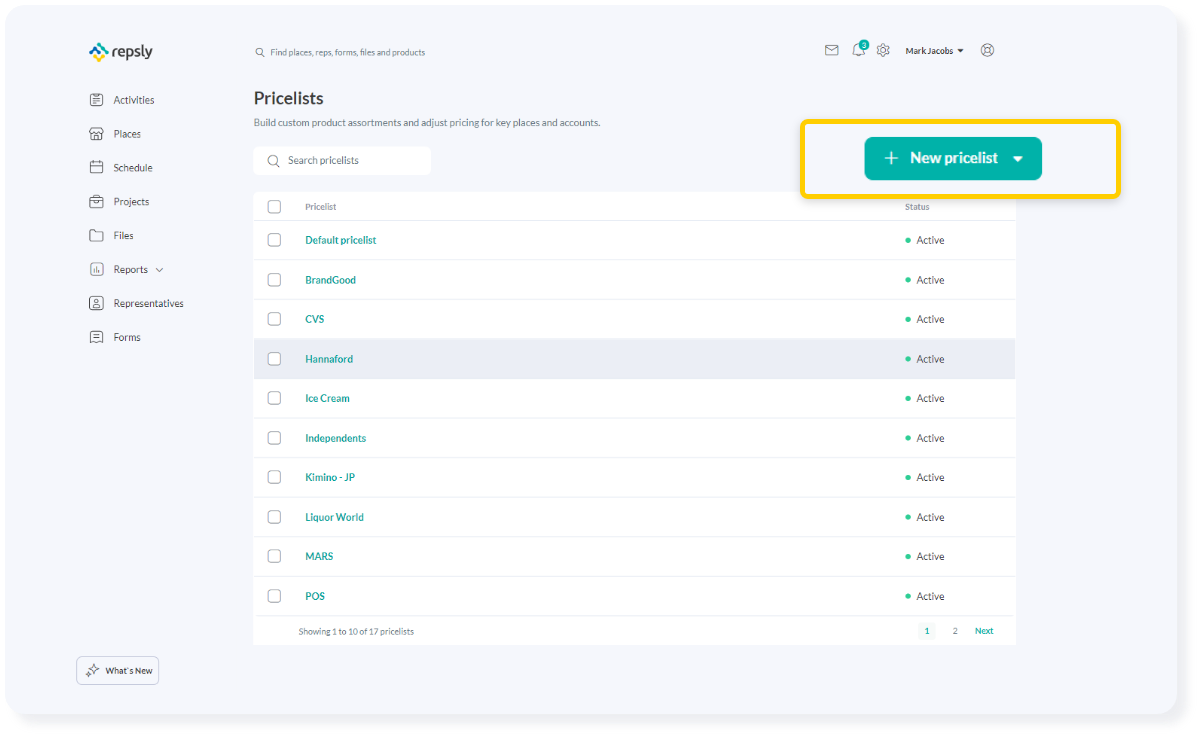 3. Click on a product from the price list you want to manage, click on view price on other products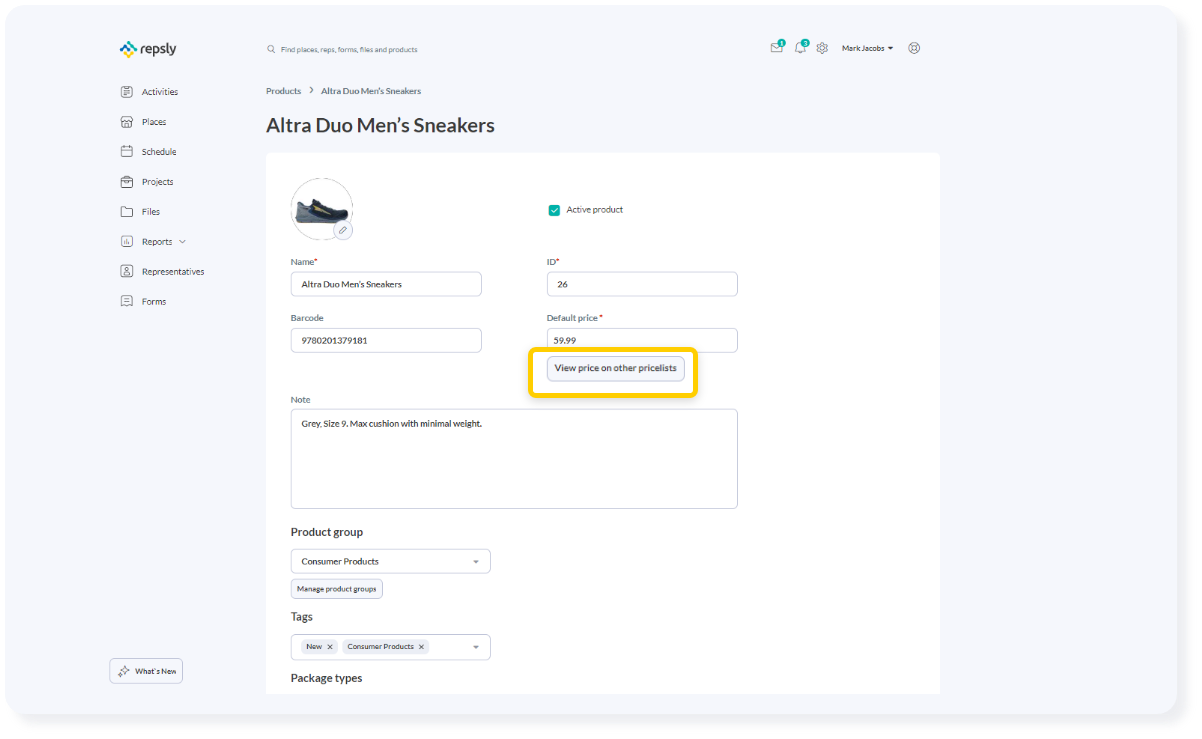 4. Set your price and dates and click on Save.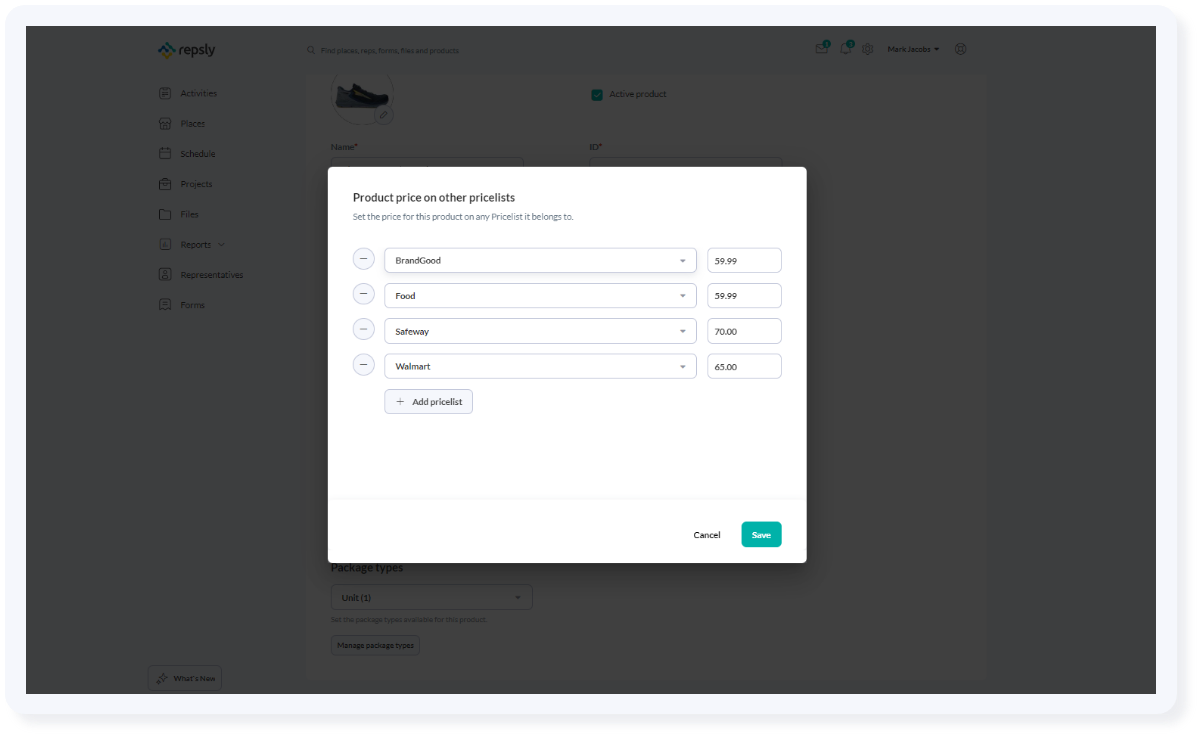 You can manage the price and the timeframe it is available at that price, so you can easily manage promotions and seasonal items.
Once the timeframe you have set for that product expires, the representatives won't be able to see that product on that pricelist anymore.