Repsly allows reps to search and find places easily, but also to check in to a place using the Quick check-in feature straight from the Places list via a swipe gesture.
Reps can search for places using any identifying criteria, and Repsly will immediately filter the list, simplifying the place search process.
1. Press on the Places tab.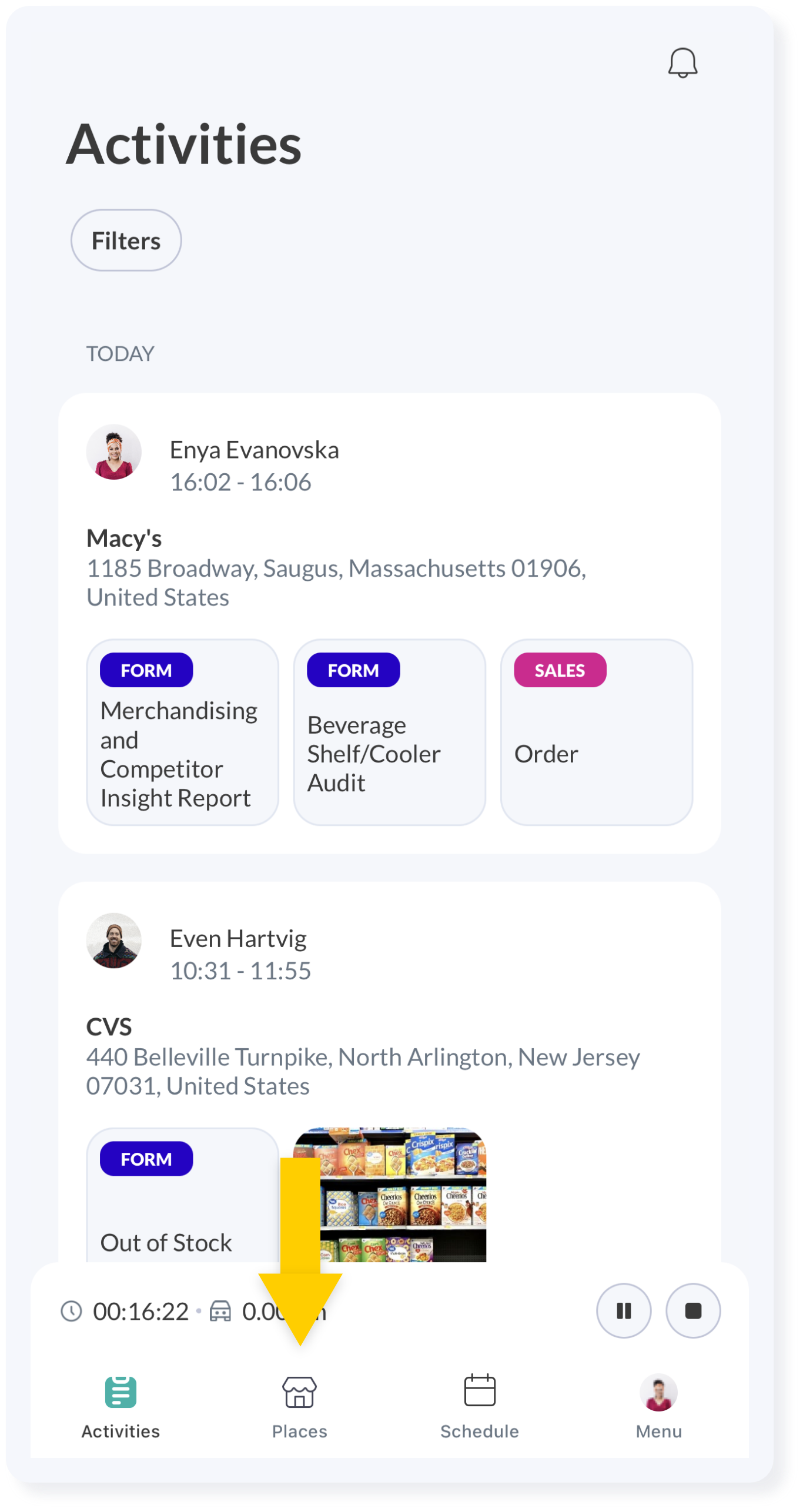 2. Type directly into the search box and enter your search query. You can search by place name, address info, or specific place code. The application will automatically filter the list of places based on your search criteria.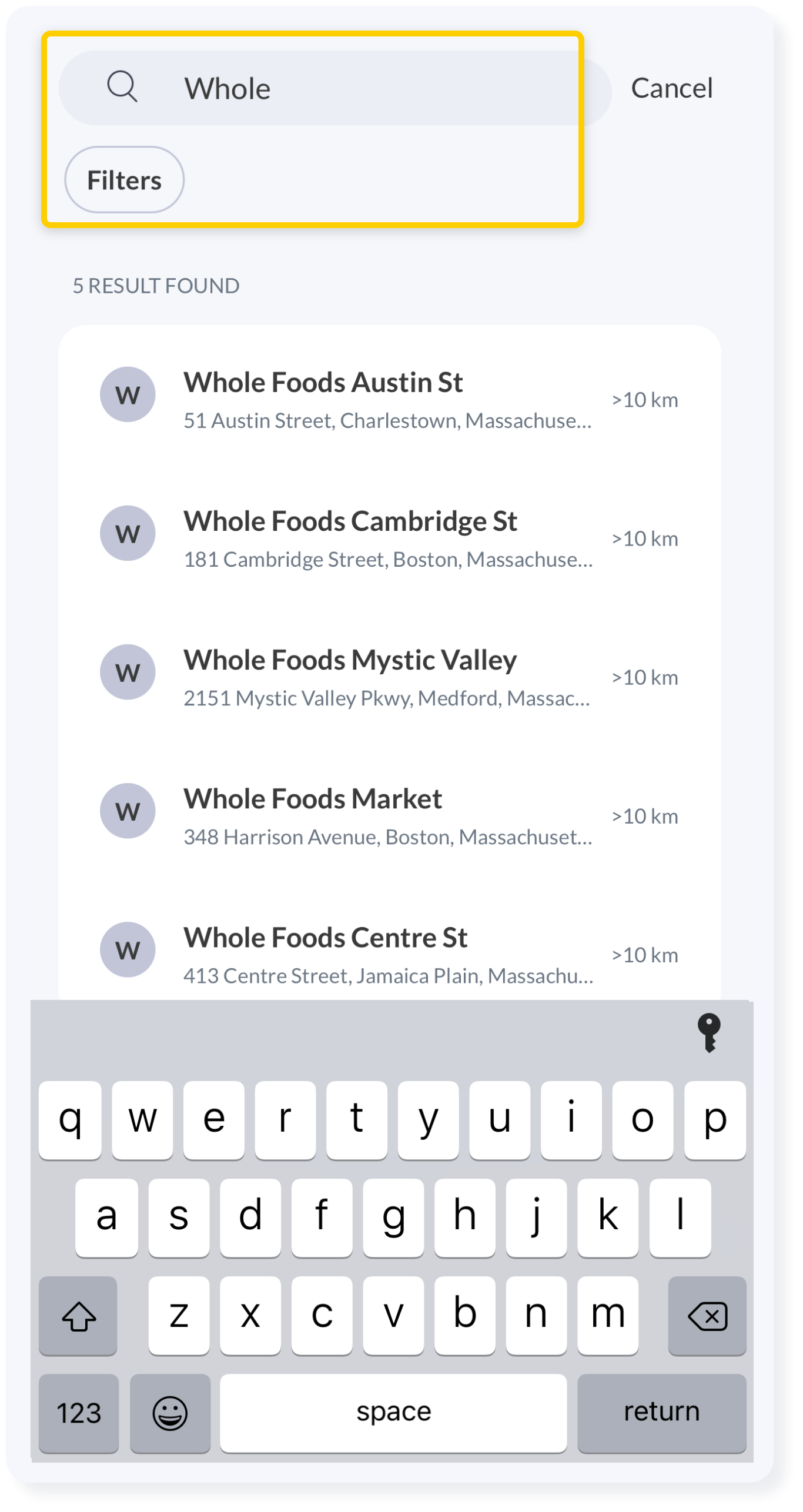 You can also search your places by different filters, one popular option is to filter your places by the last visit date, click here to learn How to Filter Your Accounts by Days Since Last Visit?