In Repsly, there are two ways to enter a new account via the mobile app.
The Pick From Map feature allows you to source new leads while they are active in the field. Repsly Mobile App will use the GPS location to find similar, new stores in the immediate area.
Create your own feature allows you to enter a new store from the field and create new leads.
Entering a New Place using the Pick From Map feature
1. Tap on the Places tab and then tap on the + sign at the top of the page.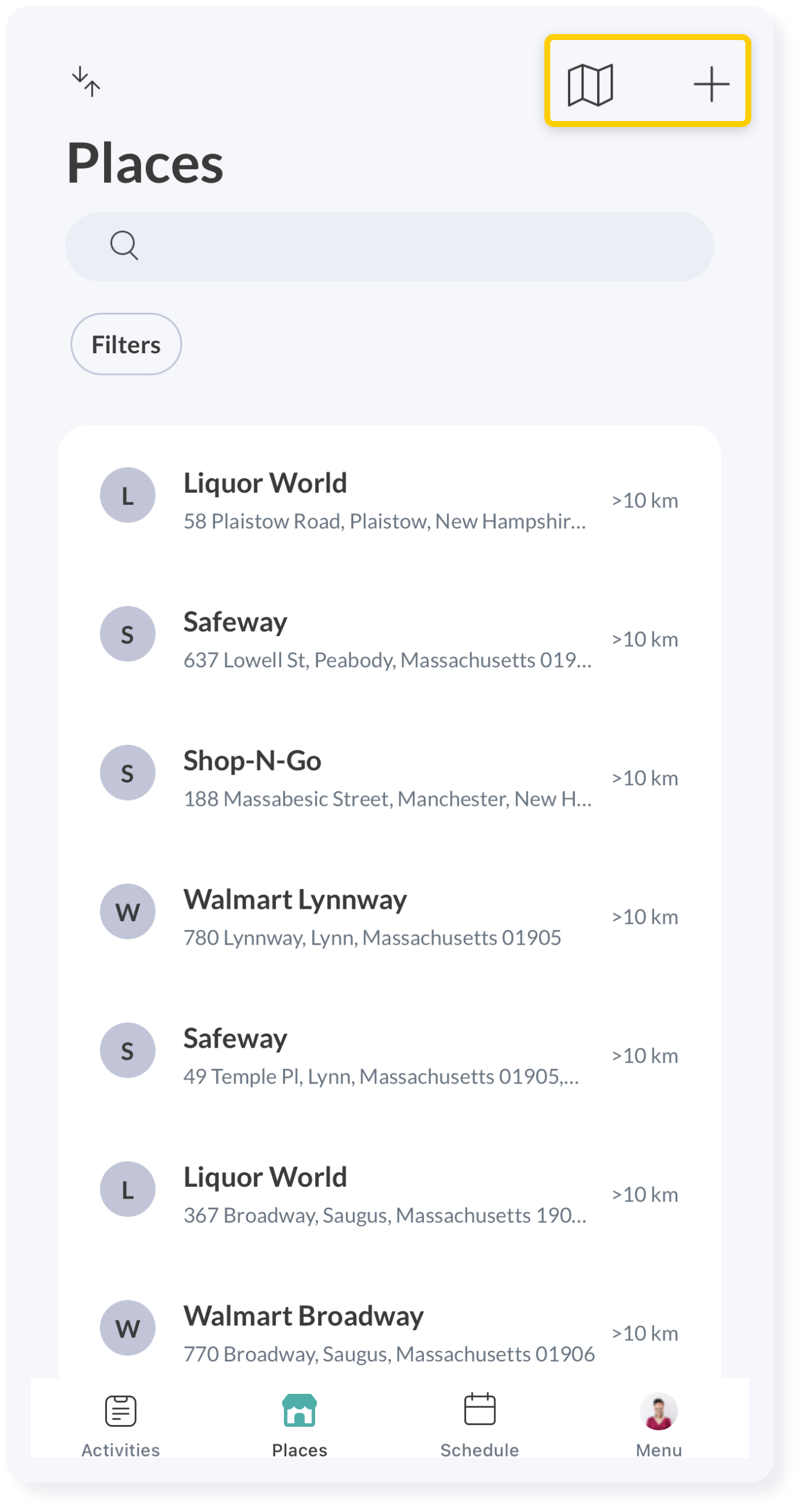 2. You can either choose from Add custom place and Add a place from the map.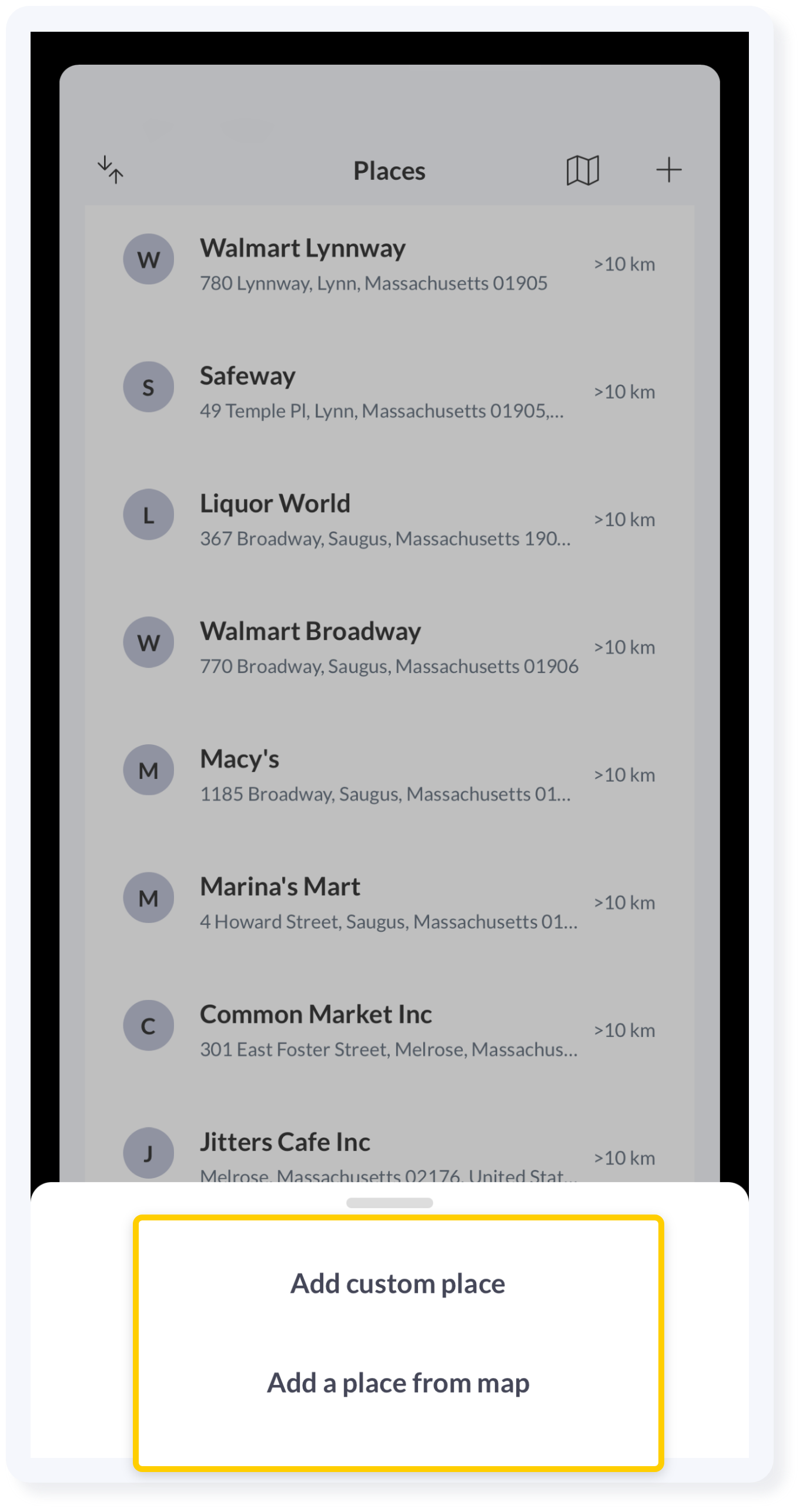 3. Tap on the Add a place from the map, and your screen will display your location and the location of prospective leads in your area.
Note: these leads are based on your current list of places and your current GPS location.
You will now be able to choose between your current location and the geolocation based on the Place address. When you enter a new place, the current geolocation will automatically populate in the address field. You can erase that address and choose the actual address. When you start typing the address a drop-down menu will appear with a few options, so make sure to select the right one.
Click on the lead you want to visit. You can then add their contact information to your Place's list.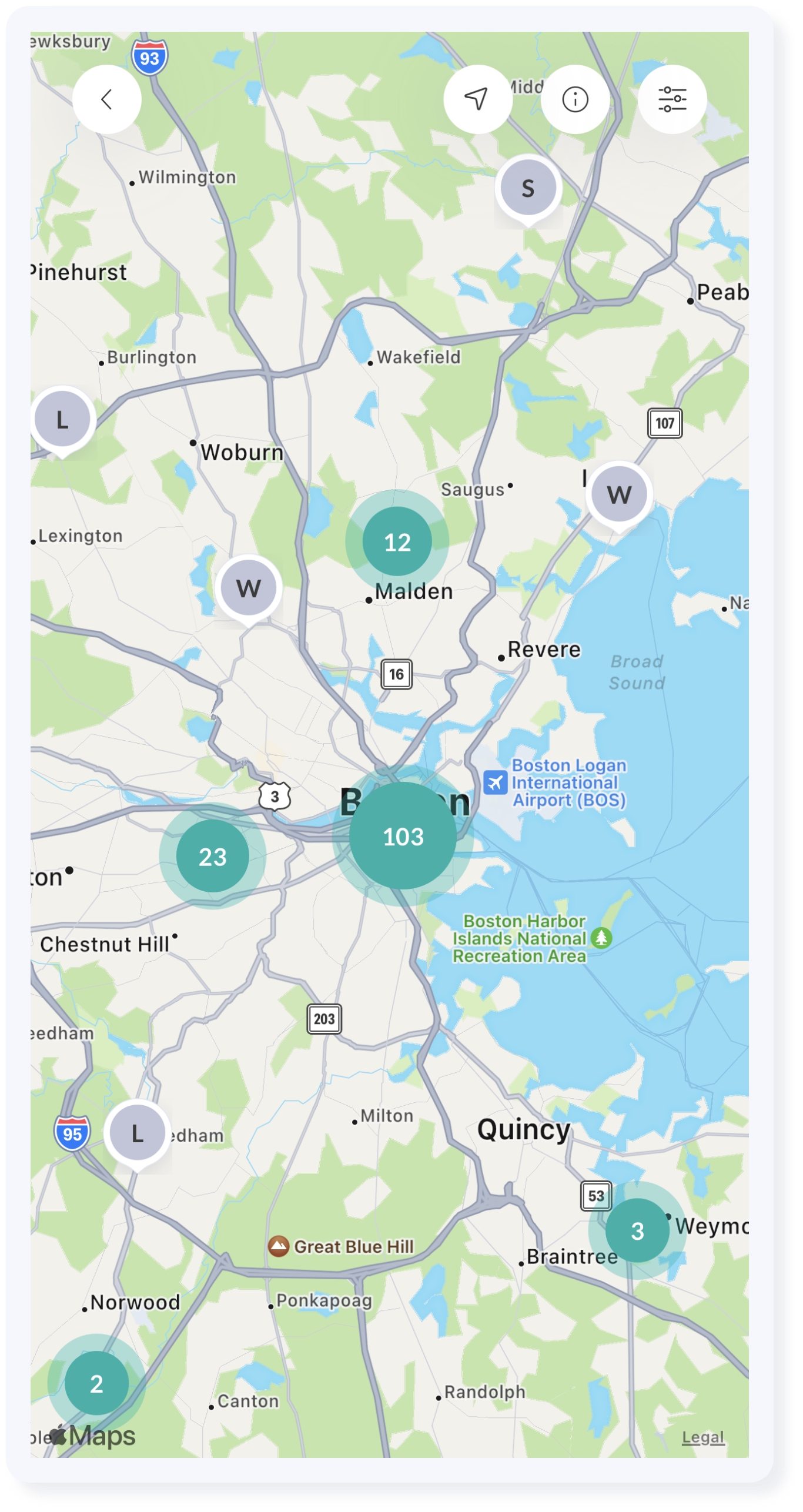 5. If you're assigned to multiple territories, you'll have to select a territory to which the new place will be assigned. If you have access to only one territory, the newly added place will automatically get assigned to that territory.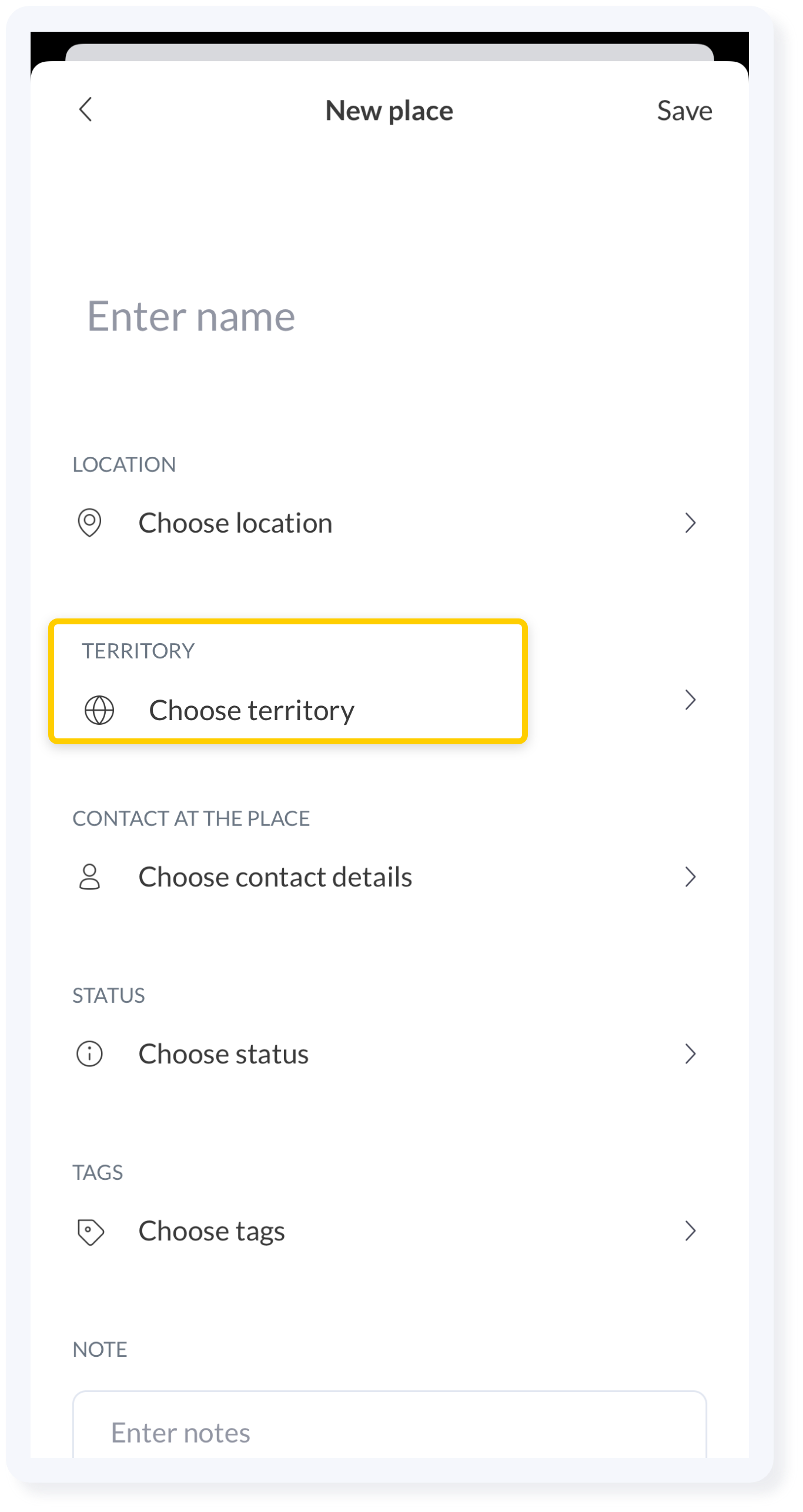 Entering a new Place using Create your own feature
1. Tap on the Places tab and then tap on the + sign at the top of the page. Select Add custom place.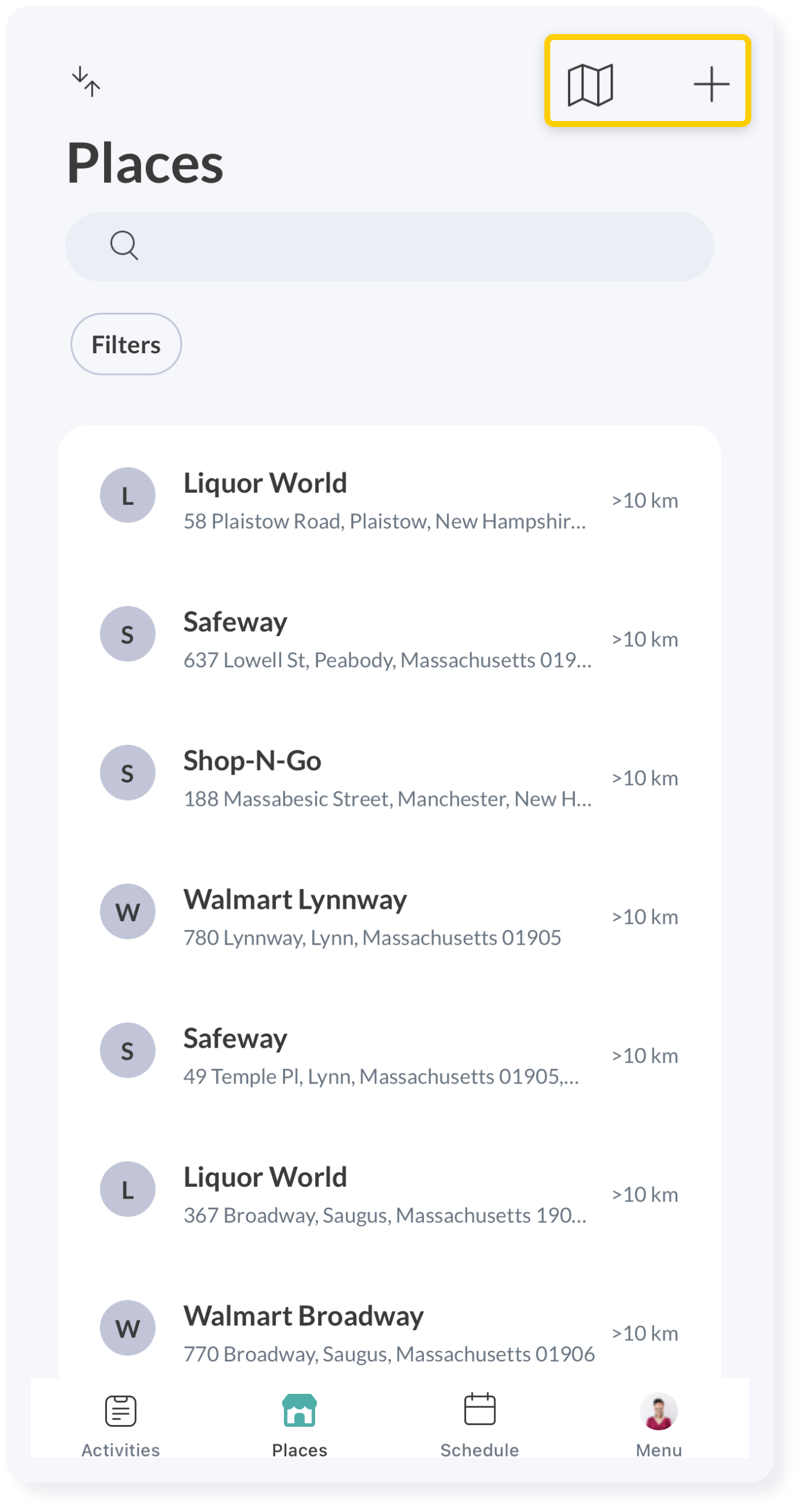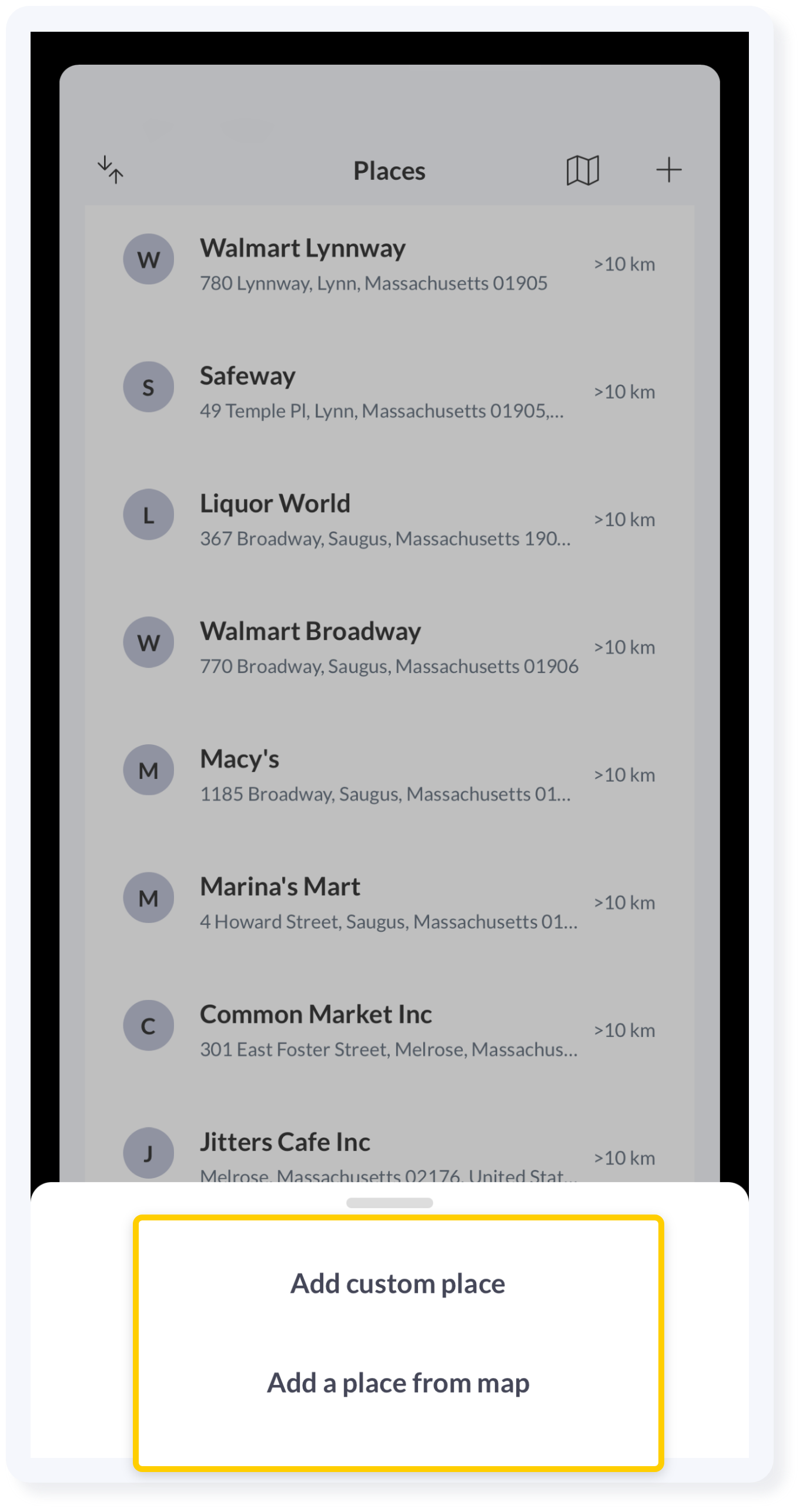 2. A new place profile will open. Enter the Place's contact info. After you're done, click on the Save button.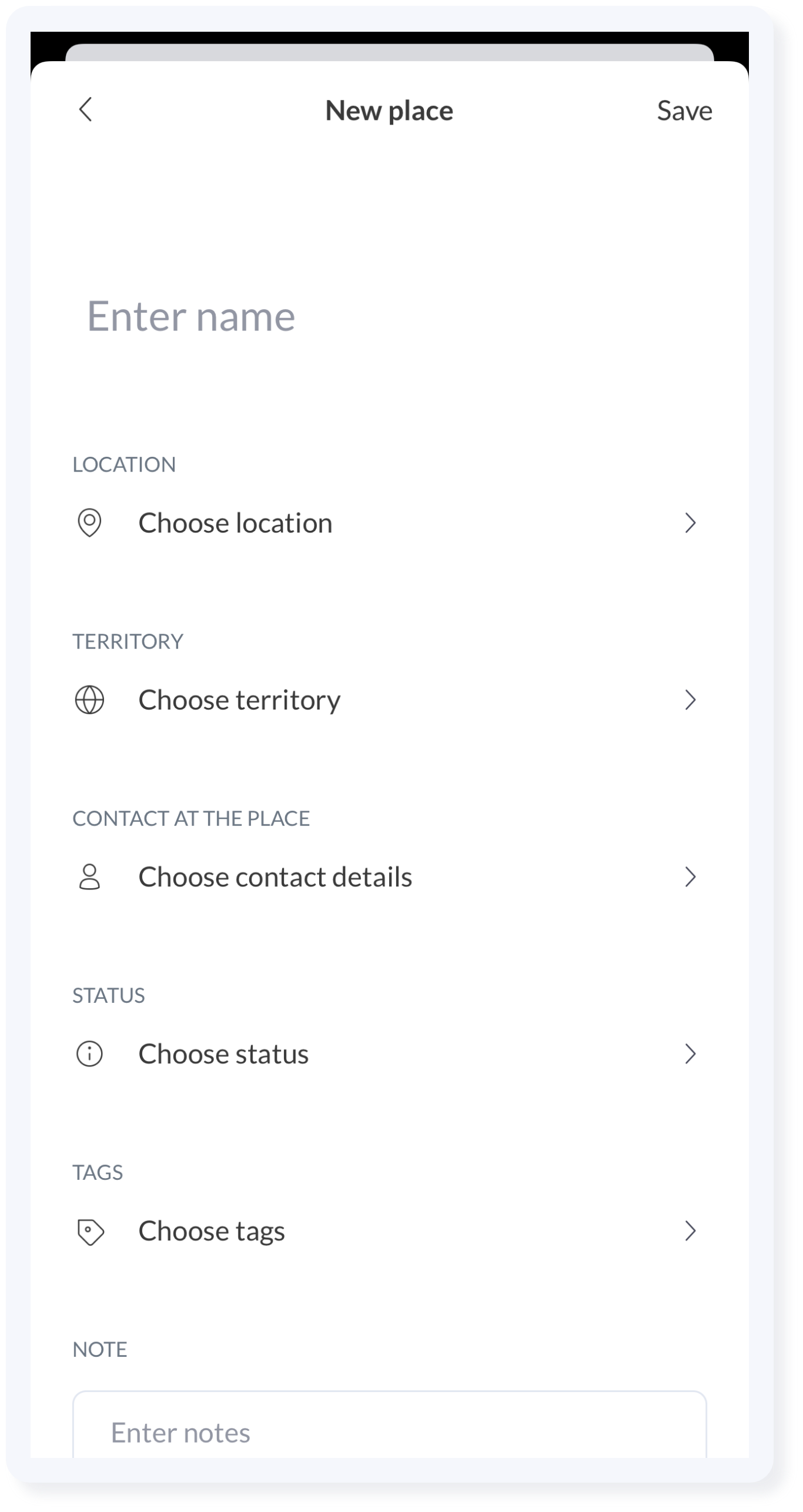 Results
After creating a new place from the field, the place will be listed on the Place list in the Backoffice. It will be visible to both backoffice users and other representatives.