In Repsly managers can choose to add multiple packaging types to orders.
For instance, if your business uses 'boxes' or cases of 30, 60, or 120 units, you can now customize these options under the Product Info tab.
Here is how to add more package types:
When you open a product you will see a Package type field on the bottom of the page and also you will see next to Package types the Add more package types. When you click on that you will see a new window open and in the field Add another type you write in the desired type, under the Unit the numeric value, click on the plus button on the right and check the box on the right in the Default row.
When you're done just click on Save.
1. Click on manage package type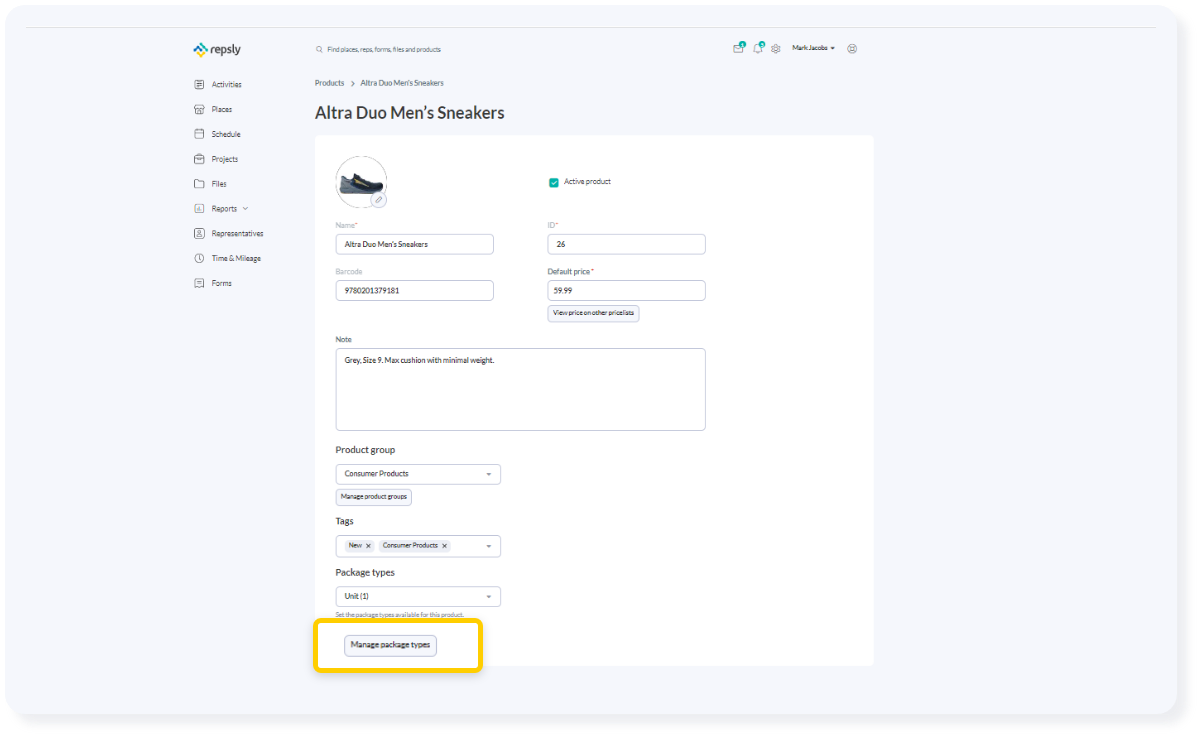 2. You will see a new screen with all packages that you have listed. You can edit already existing or add new package type

3. Click on the package you would like to edit.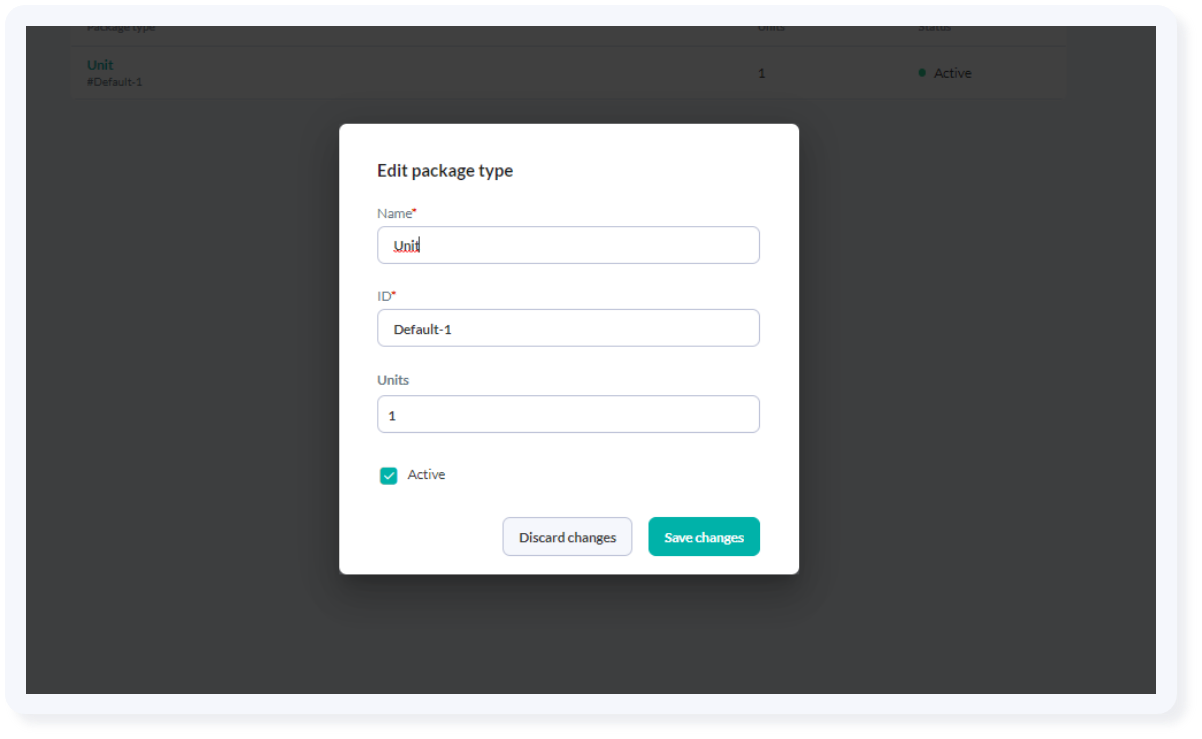 4. Or create a new one. Make sure to add name and ID.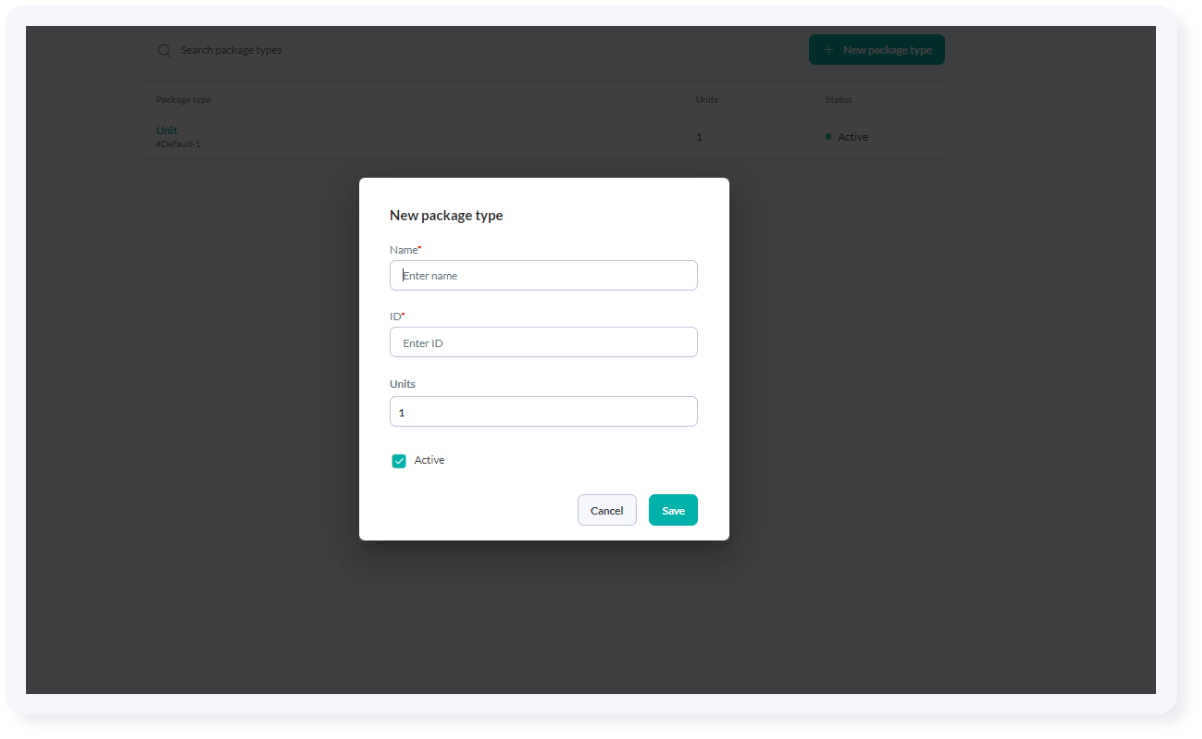 The changes you made will reflect in the mobile devices as pictured below so the representatives can select packaging options in the mobile app when conducting an order.