Repsly mobile apps support scanning of all types of product barcodes, regardless of the type - UPC or EAN and the number of digits - 12 or 13.
Our scanner is scanning the barcode on the product, and as long as the numbers entered in the barcode field matches the UPC/EAN, then the scanning process should work properly.
You can enter the barcode in the individual product profile in the barcode field as you see the number on your barcode label or you can enter all barcodes in bulk in the barcode field when importing your products.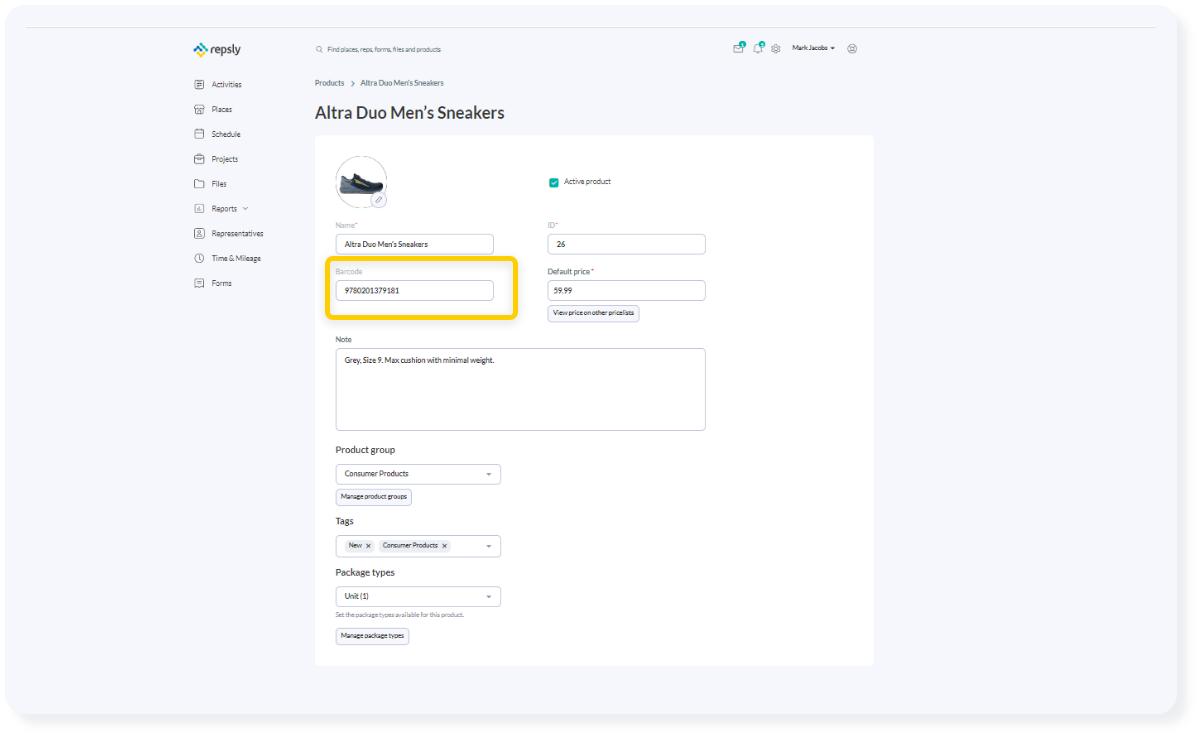 Below is an example of an import sheet. in the example below, we have EAN listed, but you can choose UPC or name the field just Barcode.