Repsly allows you to Save the filter which you use often and now it has the option to save them on the Activities page as well. Follow the steps to see how to save your Filters.
1. Choose the Filter you would like to use multiple times, for example, a specific rep in a specific date range and certain territory. Click on the icon circled on the photo below (Filtering-Filters button)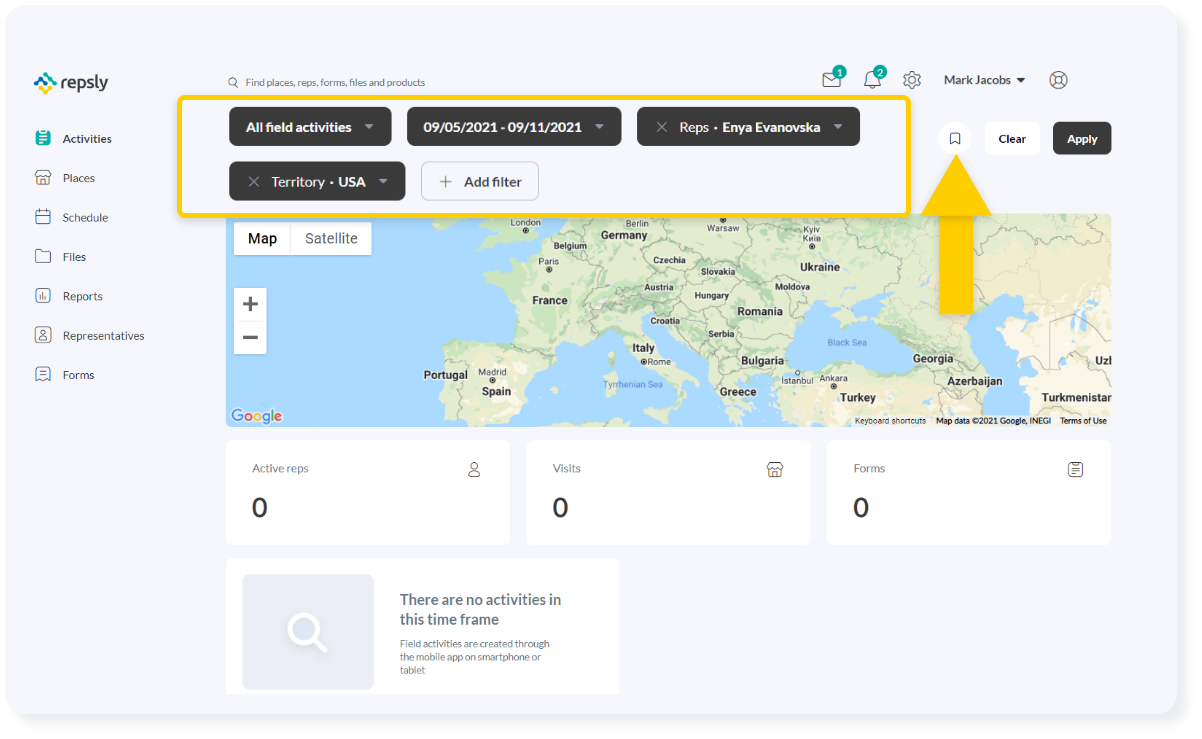 2. You will see a new window in which you need to enter the name of the Filter you would like to save. Once you choose the name click on Save.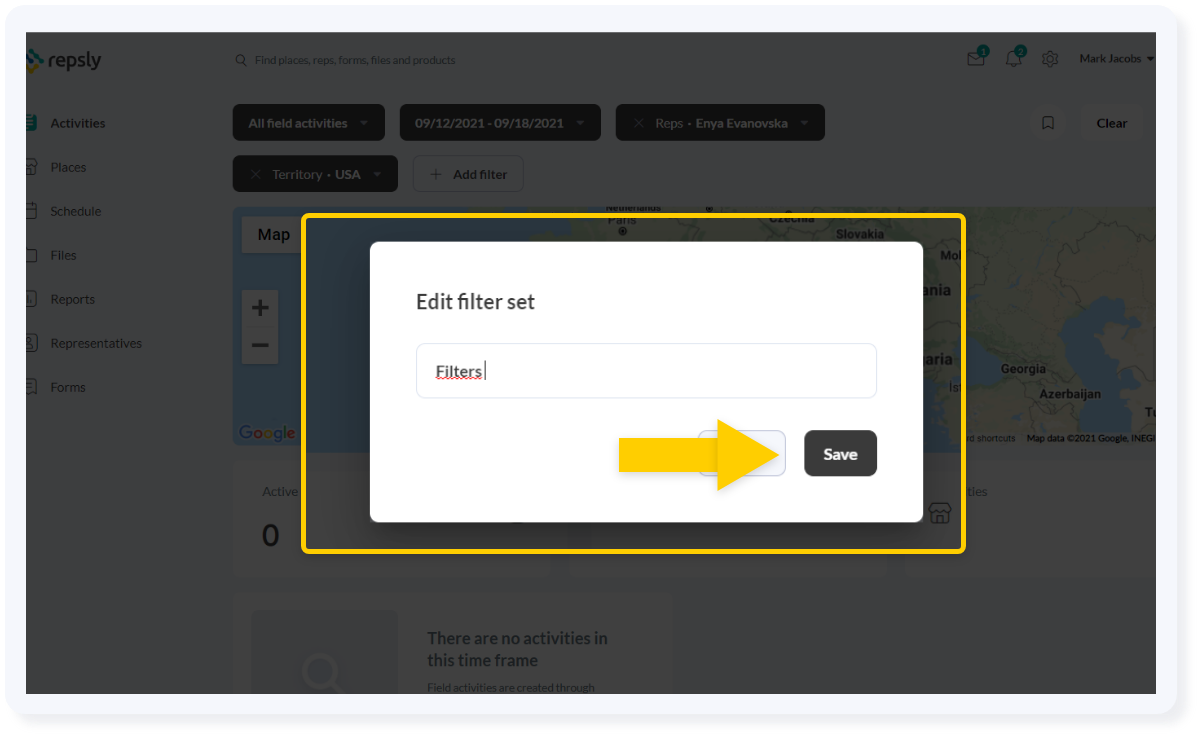 3. Your filters will be saved. Every time you click on the Filtering-filters button (from the first photo) you will see the list of your Saved filters.