The Repsly mobile app uses GPS and Triangulation positioning of the mobile device to mark the GEO position of where events happened. Repsly will mark the GEO position automatically at the moment of creation of all activities as:
messages

place visits

notes

working time and mileage

place notes

sales documents

forms

retails audits

photos

new added places

status changes
Repsly is not a tracking device that provides managers with constant surveillance of their workforce movements, but rather gives a precise position of every event that happens on the field.
To See The Position of Every Activity on the Map
1. Use the Activity filter to define the Date Range and Representative you wish to see and click on the Apply button.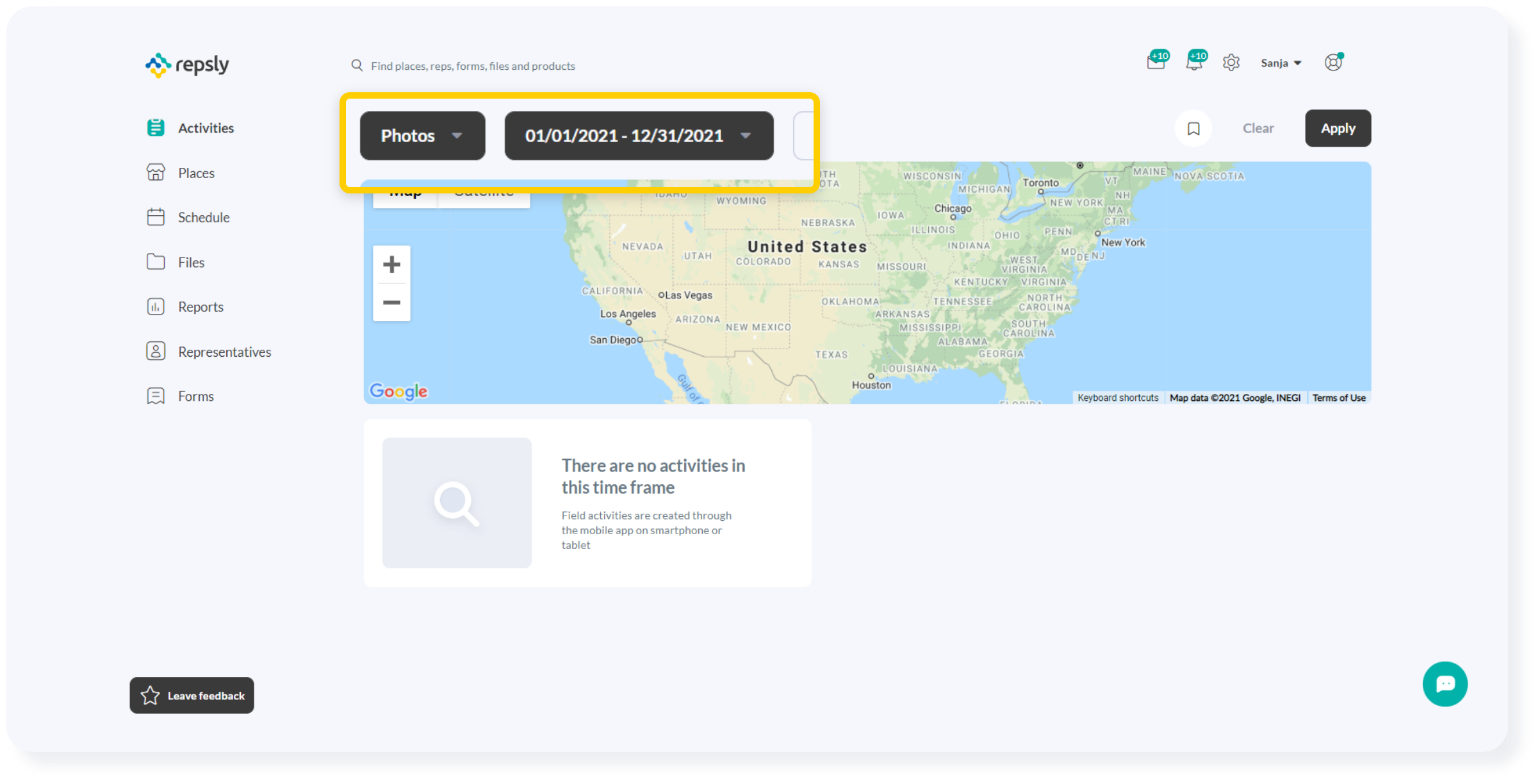 Results
If your rep has GPS enabled on the mobile device, every activity that they complete in Repsly will be associated with a pin on the map.
The pin shows the exact location on the map from which activity was actually made.
How to see the GPS location of a Photo
1. Use the Activity filter to choose the Photos option, optionally select your date range, and click on Apply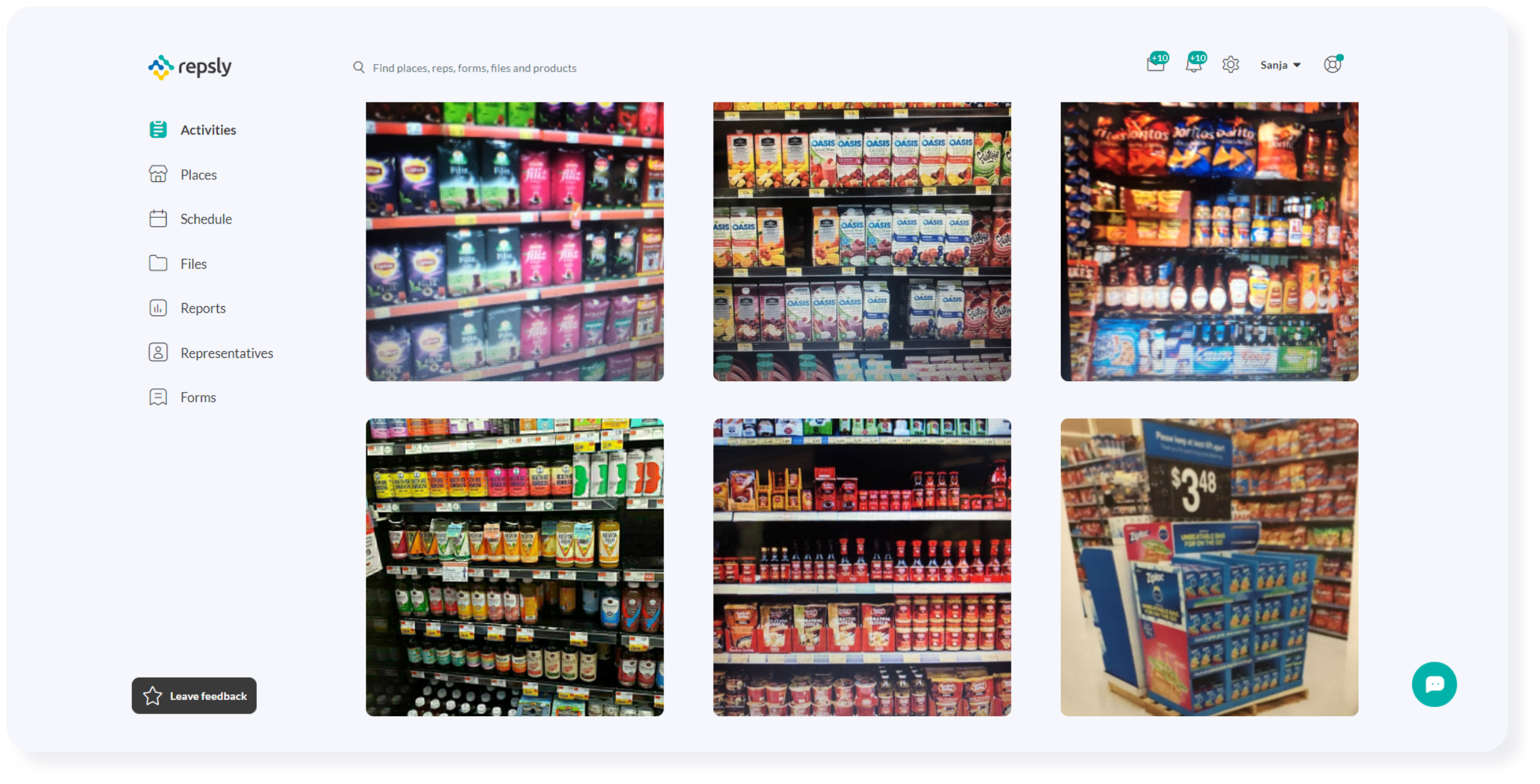 2. Click on the specific Photo, whose location you want to view. On the pop-up, there will be a Map Icon in the upper right-hand corner. Click on this icon.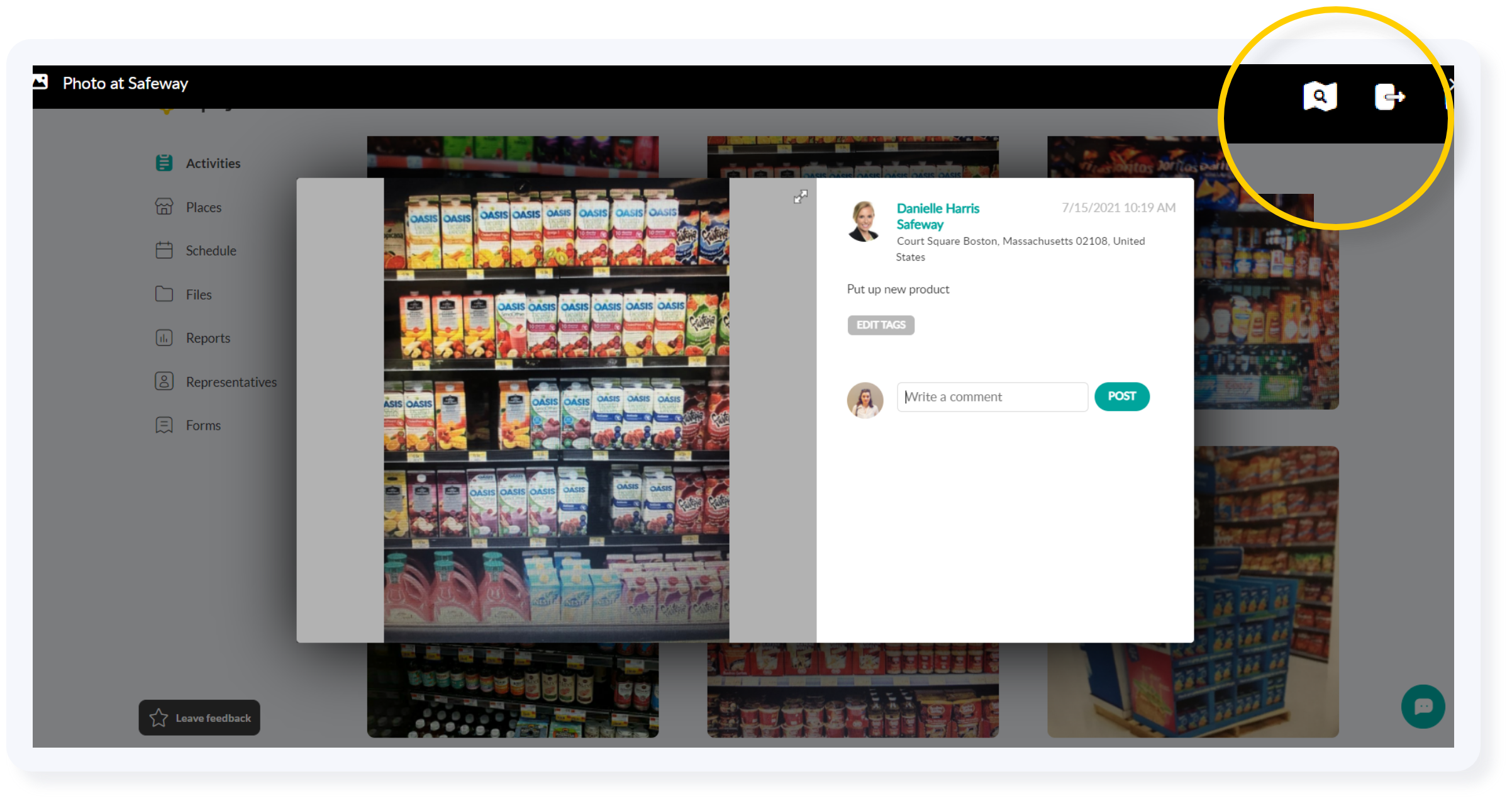 4. You will now be able to see the exact location where this photo was taken, via the Pin on the map.