Using the status of the place allows managers to define the process of the sale. By setting up specific steps in the sales process you and the team can actively keep track of where the place is with regards to making the sale. This also helps when analyzing places as you can filter by status within the places tab in order to see where places are in the sales pipeline.
Managing Place Status
1. Click on the Gear Icon, and then click on Status.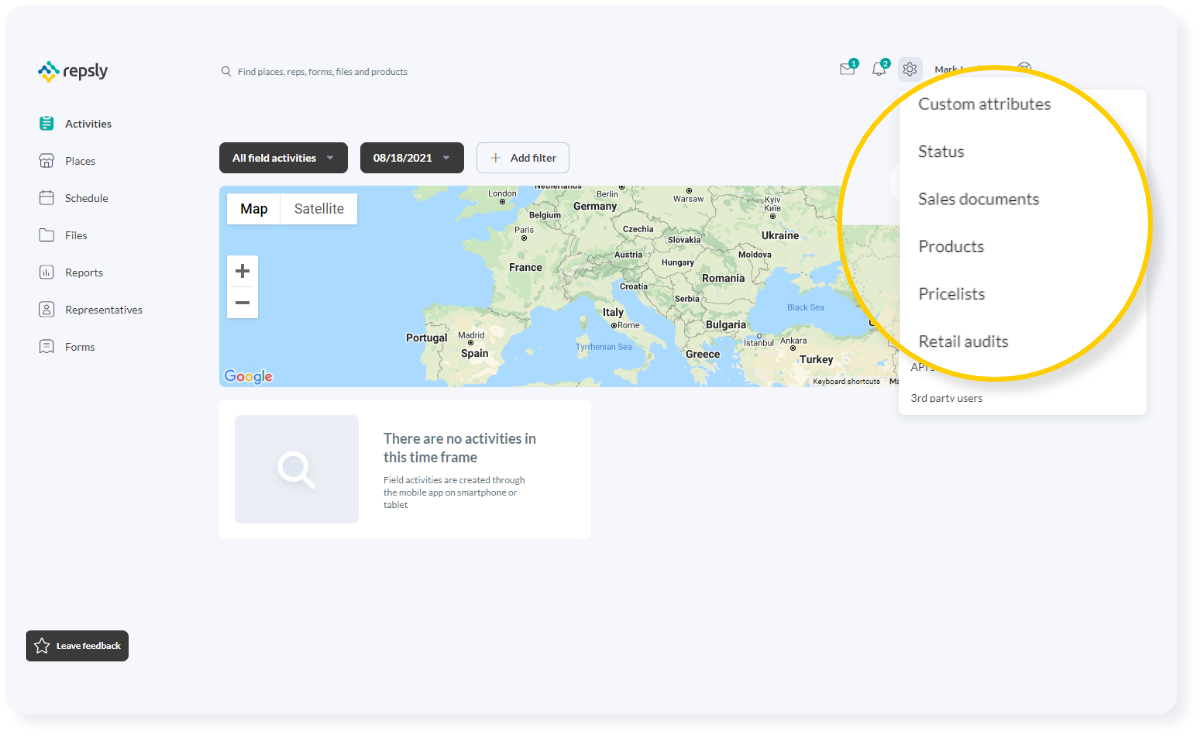 3. From here you can manage and edit your place status. Repsly allows you to customize these statuses in order to fit the terminology of your team. Click Save in order to keep changes.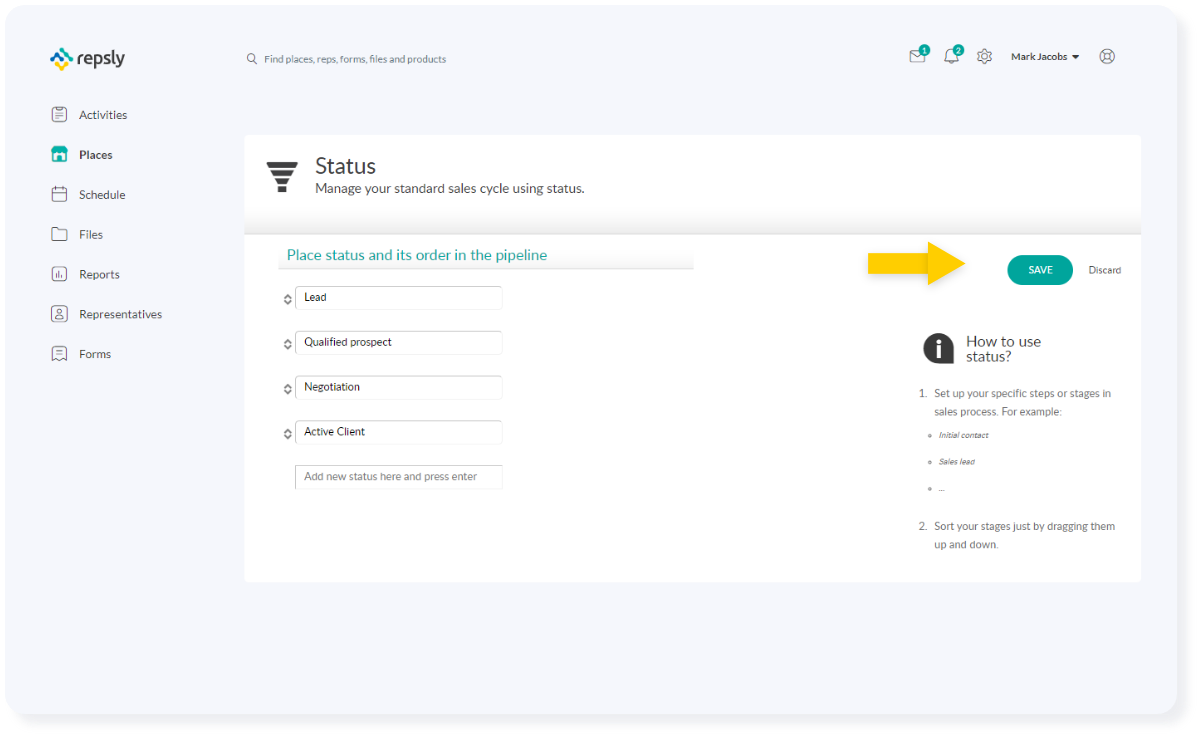 Result
After saving changes, you will be able to assign a status to a place. What this allows you and the team to do is filtering by that particular status in the list of the place, both on the Mobile and the Web app.
Related Links
How to remove a place from the list of places?
What is the fastest way to find a place in the Repsly mobile app?