In Repsly we have a variety of different reports that can help managers analyze the data captured in the field. If you need a visit report that will show you the date and time of the visit, the time at a place with all place information as in the places export file, including your additional attributes (custom fields) and the representative that made the visit, the Place Visit list is the right report for you.
1. Click on the Gear icon and choose Export/Import.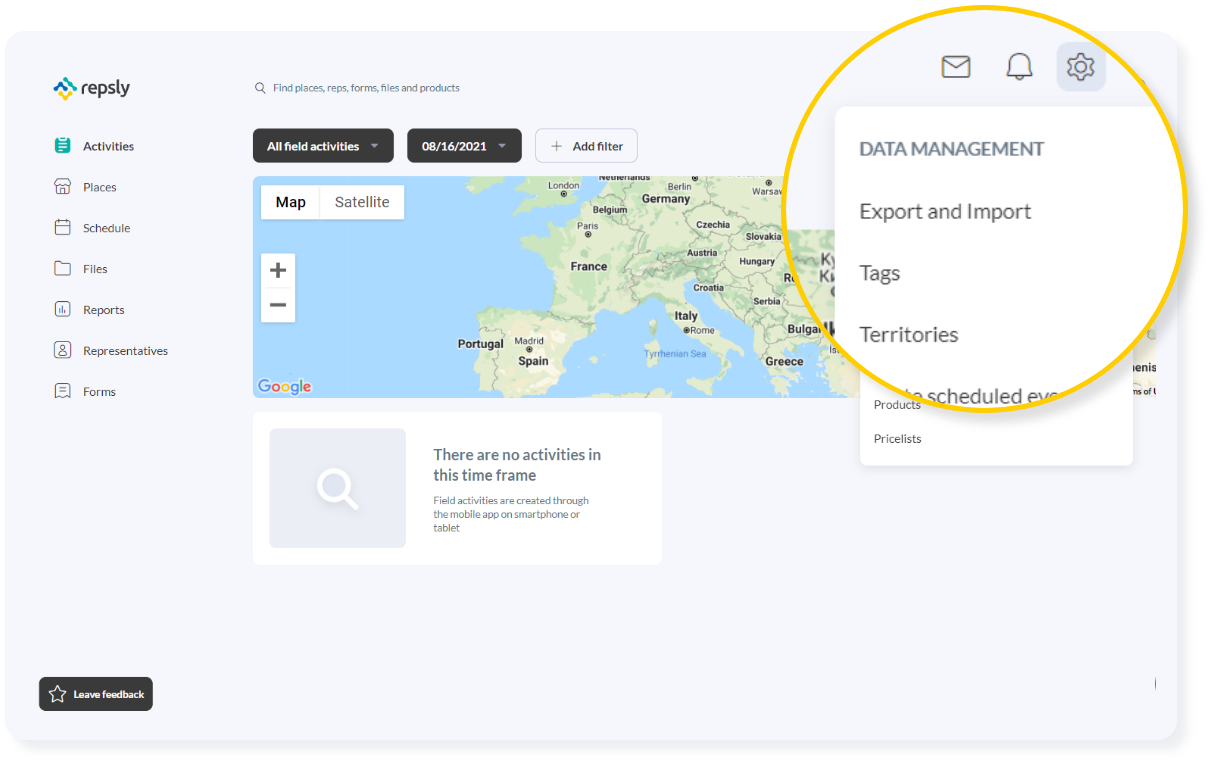 2. On the Export page select Place visit list report. You can select your date range, all reps, or one particular rep, choose to export the place's additional attributes (custom fields), and select your export method. When you make your selection click on the grey Export button.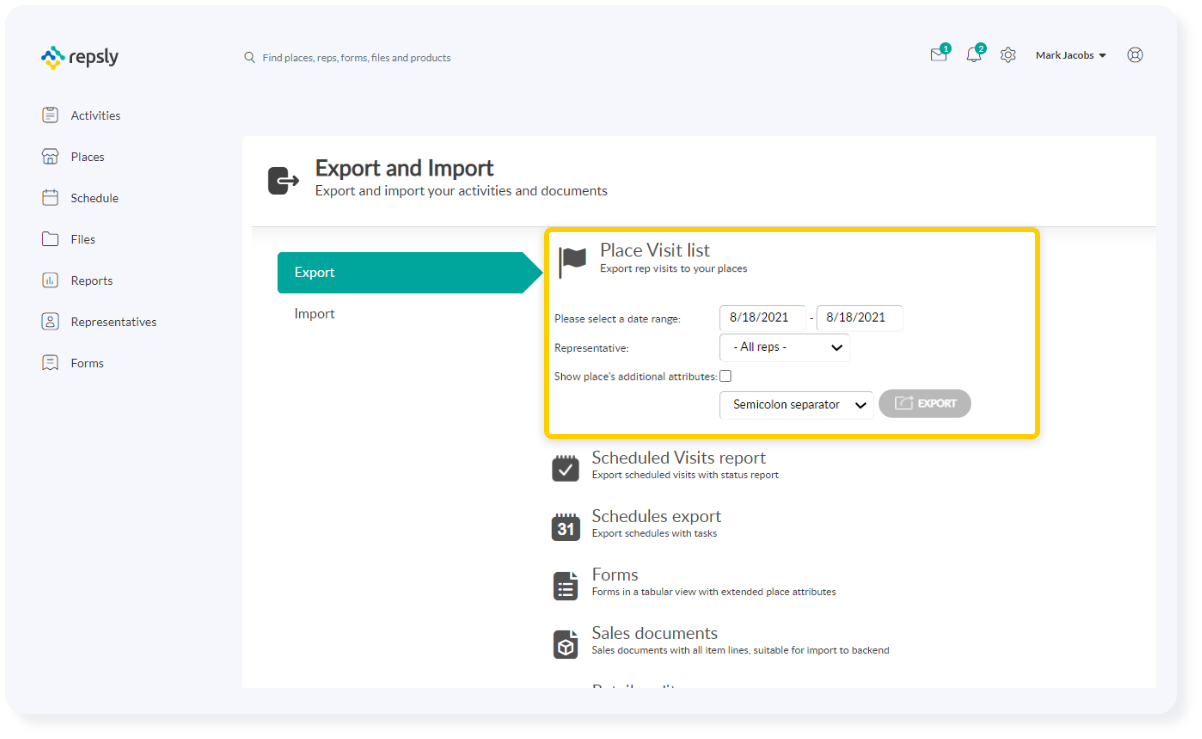 Results
Below is the sample of the exported Place visit list in Excel: