Repsly allows you to enter as many places (stores/clients/accounts) as you want. Repsly also gives you the ability to add customized place fields, providing a sales pipeline for each client in the process.
How to Enter a New Place into Repsly
1. Click on the Places tab and the New Place button.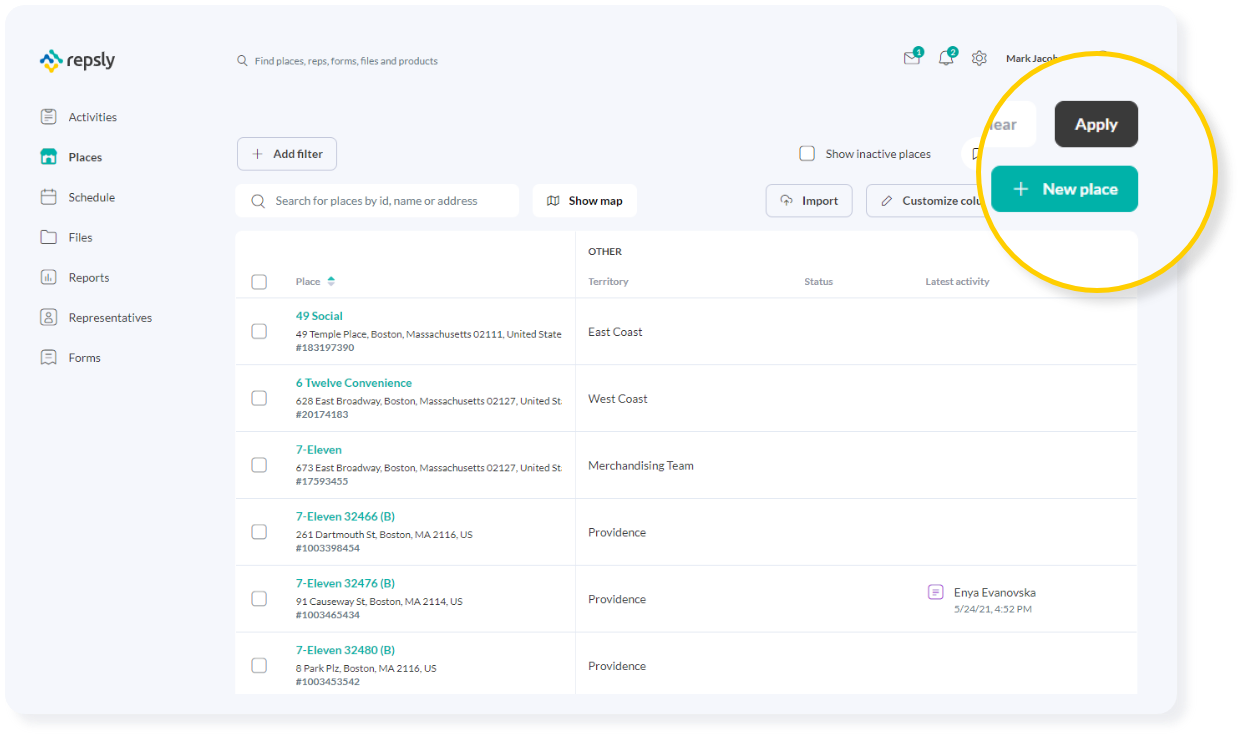 2. Fill out all the required data: name and address. (Note: Place's unique code will be generated automatically, but you can change it if needed). You can additionally fill out any other desired data about your place - email, phone, cell, website, etc.
Make sure the active place box is checked (If this is not checked then the Place will not appear on the place list) and click on Save.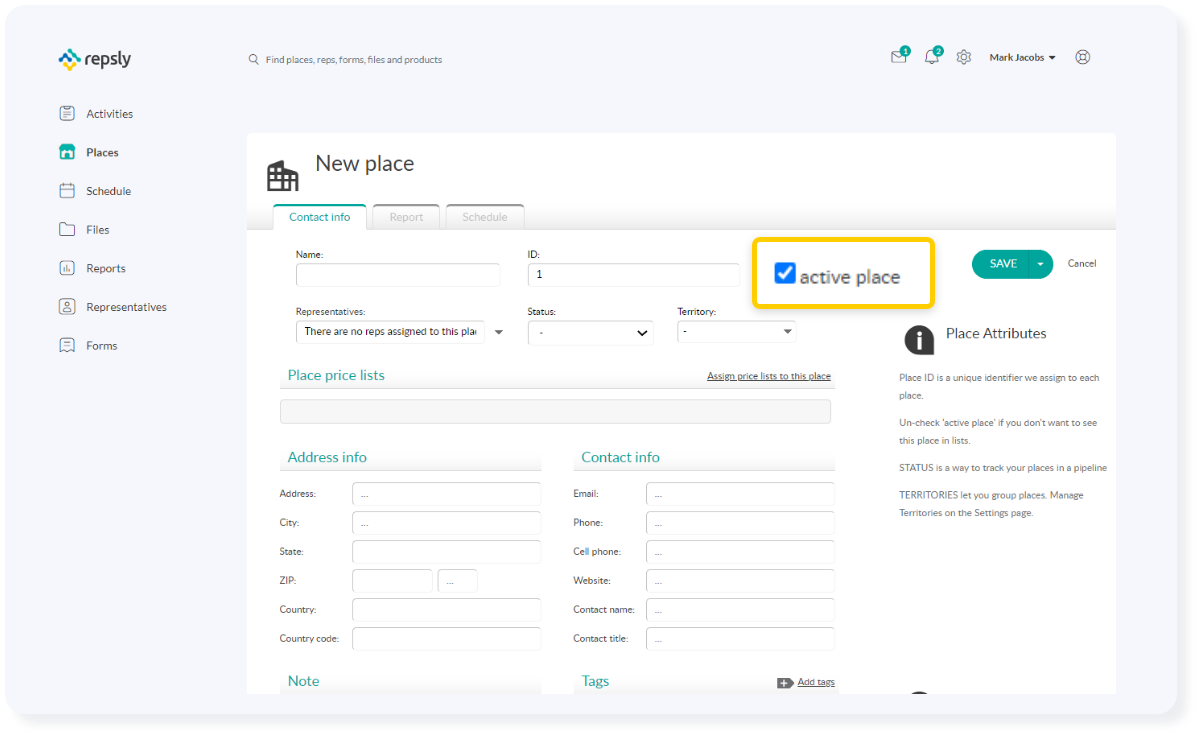 Result
The Place will be added to your existing list, making it available to your representatives in the field.
If you are interested in importing places in bulk, please follow this guide on how to create your list: Best practices for importing
After you create your list follow this guide to learn how to import your list: How to Import Place Lists into Repsly?