Being able to filter place visits, narrowing it down to individual place visits as well allows you to create a plan of action with regards to that place. In order to see the total number of visits to one specific place in a specified time frame you must follow these steps:
You can see the report for all your places if you decide not to choose one single place
1. In the Activity filter select Place visits.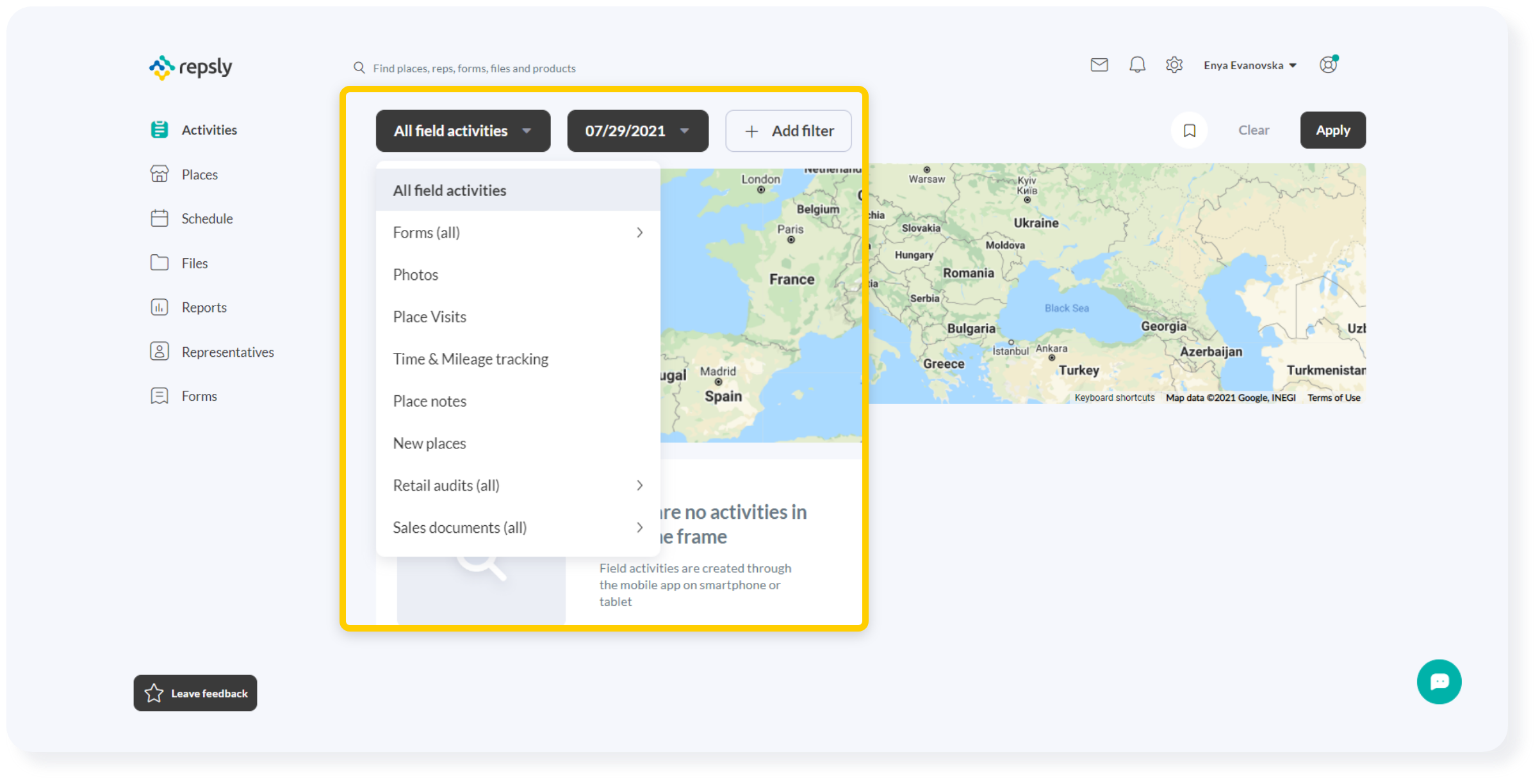 3. Define the time frame you wish to explore.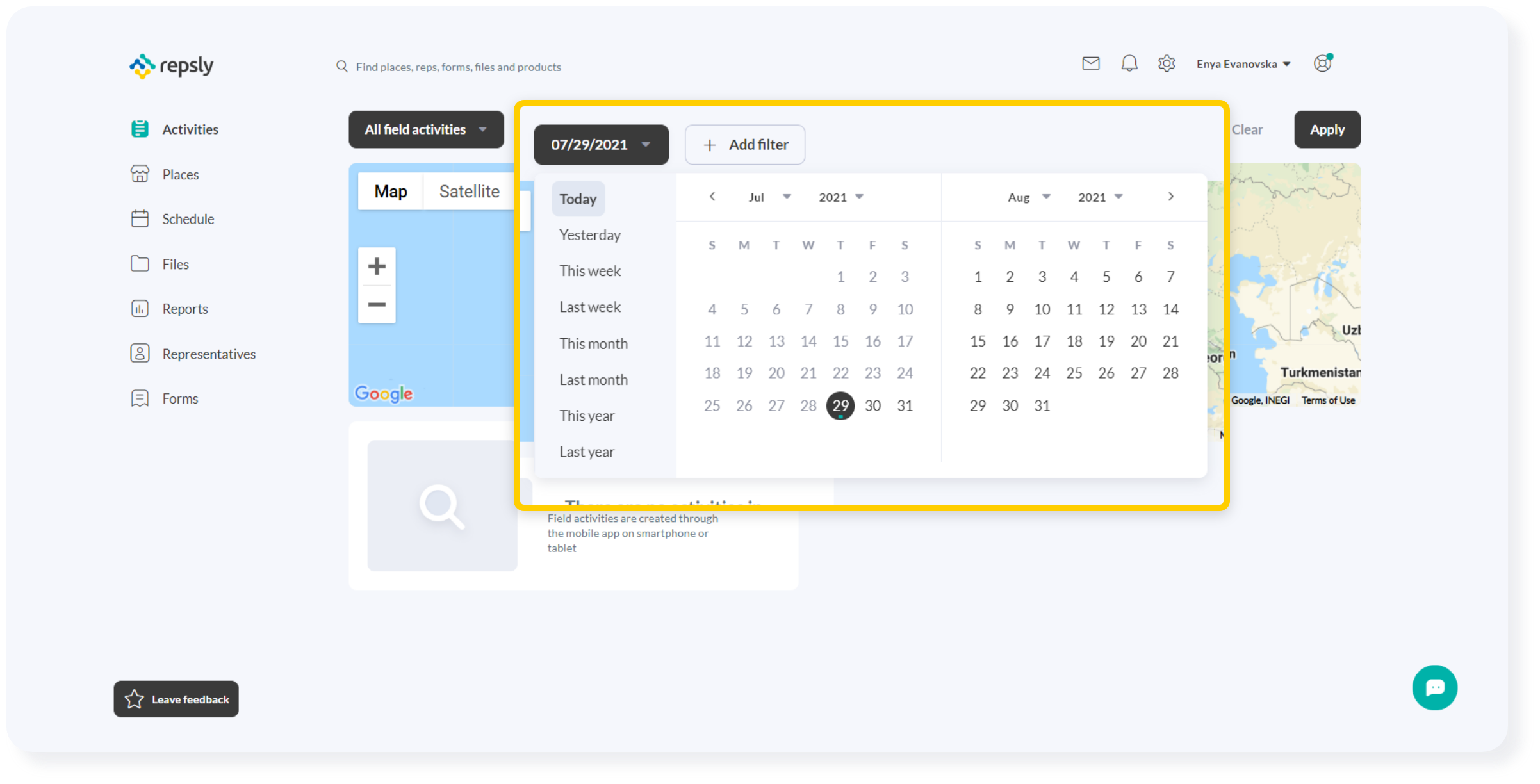 4. In the Add more filters section, type in the name of the place, tags, or the territory and the rep you wish to see. You can also ignore these filters to get a full report for all places. Click the Apply button.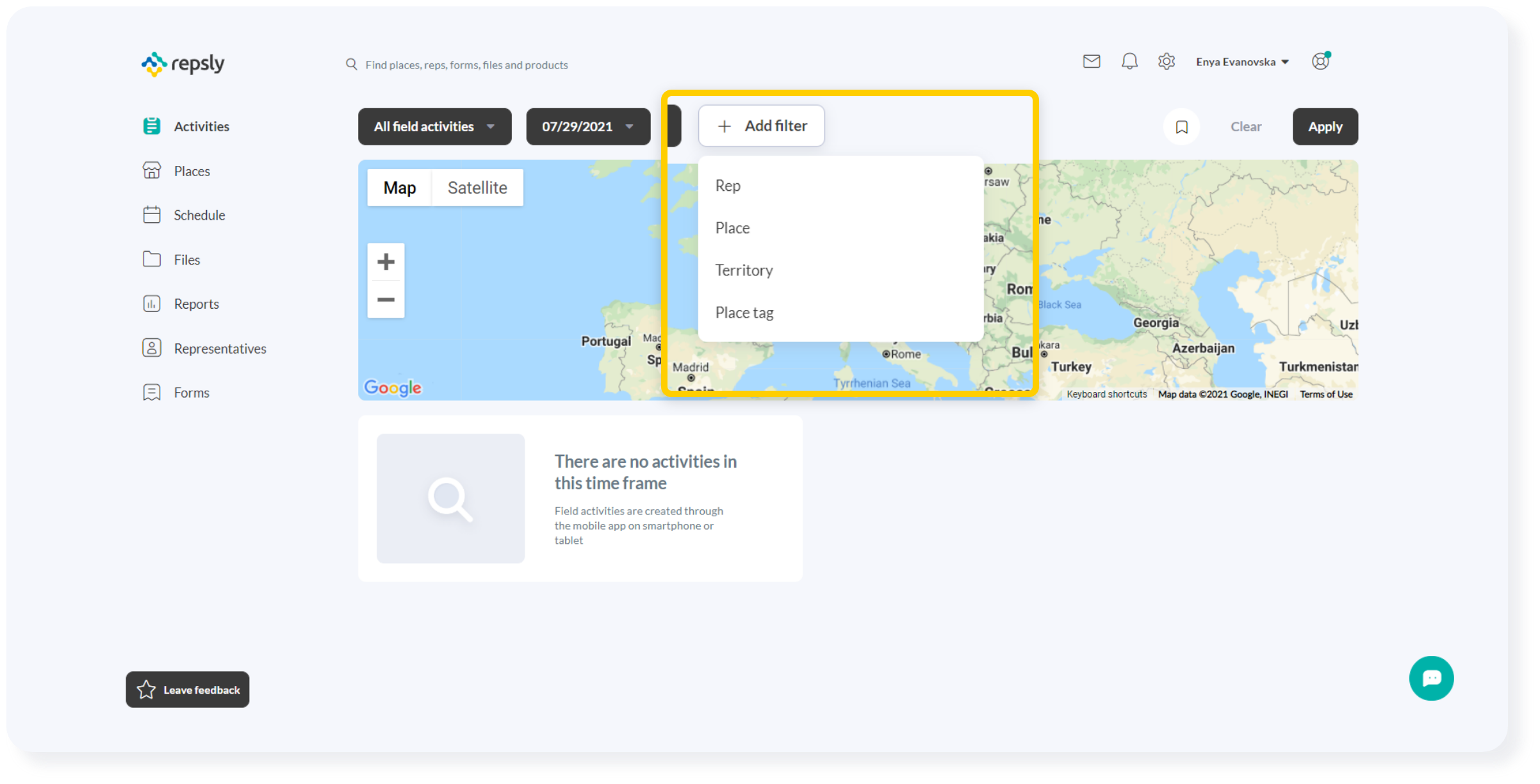 5. After completing all of the necessary steps, you will see the scoreboard populated with the restrictions that have been specified. The Backoffice user will be able to see the number of active Reps and how many visits have been made. Clicking on the Green export button will let you download this data.