If you want to remove specific information from your submitted activities, you can do it manually from the Repsly web app as a admin user with the appropriate permissions.
To delete activities, follow these simple steps:
1. Click on the Activities tab and from the drop-down menu select a photo/form/note you want to delete. Use filters above the map to narrow your search criteria.
The date filter allows you to filter by date range. The admin user can look at data for a specific day, week, month, or even year. The additional filters tab allows you to filter by a specific rep, place, or territory.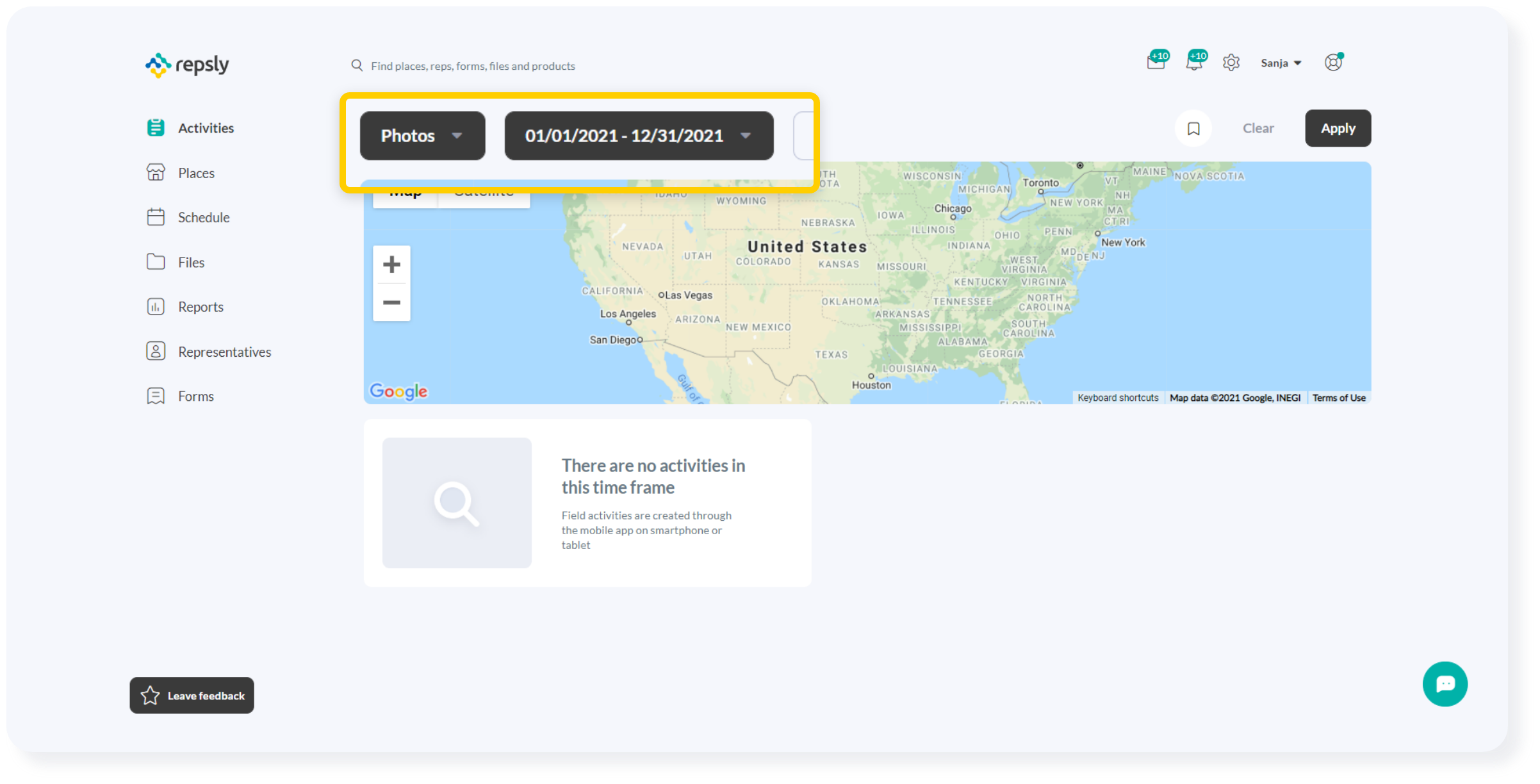 2. Once you find the photo/form/note you want to delete, click on it and then click on the trash can icon in the top right corner. Confirm by clicking on the delete button
The principle is the same for deleting photos, forms, sales documents, audits.