Release Date: June 30, 2023

Updated:
iOS App 5.6.75
Android App 6.0.0
Portal
What's new
We're excited to announce that we've launched improvements to your navigation experience on the Repsly mobile app for Android users! The new bottom menu bar makes it easier to access core features and browse the app seamlessly, with fewer taps needed. So say goodbye to the old menu and hello to a sleek, user-friendly design!
The enhanced bottom navigation bar will allow Android users to move around the app from a highly visible and centralized location.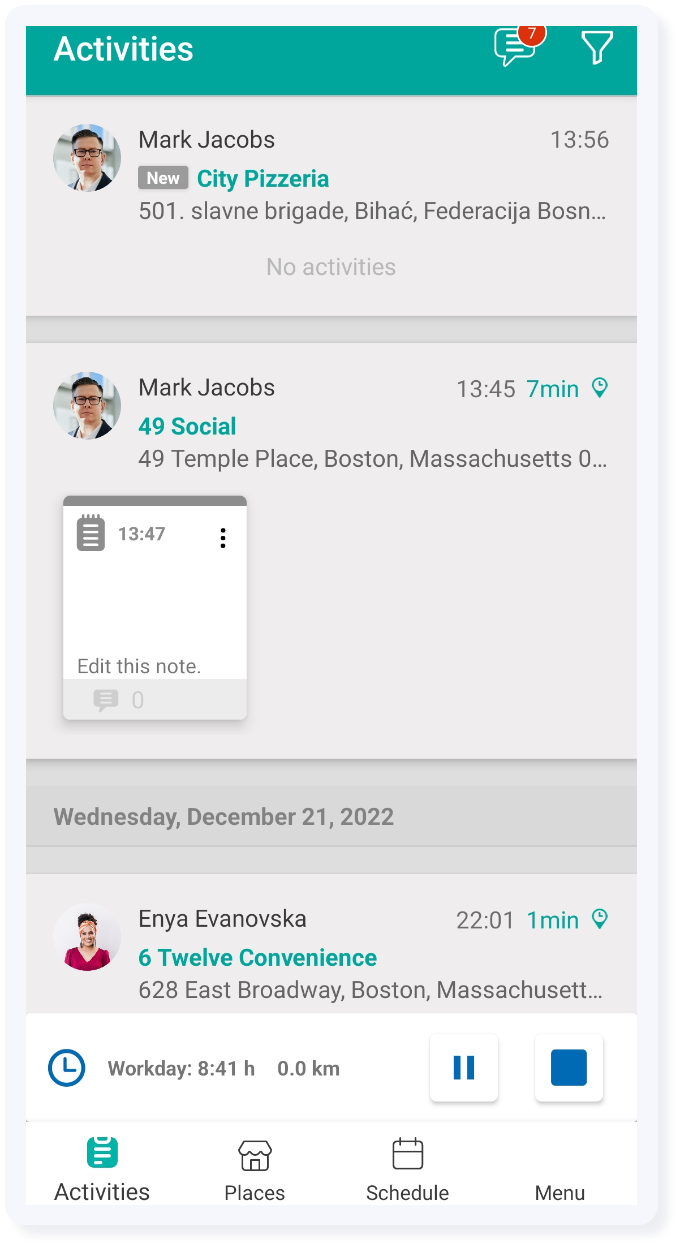 iOS App
Updates
Split screen view on sales documents (iPad landscape & horizontal) is available now.
Improved barcode scanning functionality
The QR option on the barcode scanner is available now
Fixes
The issue where the rep could edit someone else's form has been fixed
The representative was able to see multiple price lists, but the place in BO only had one assigned
Using drag and drop on recurring schedules creates duplicated schedules on iOS has been fixed
Android App
Updates
I should review my meal periods for today when I end my day has been implemented.
If I am not working in Repsly, I should still be notified that I should take a break (system notification) has been implemented.
I should be notified inside the Repsly app when I have a break (meal or pause) that I should take has been implemented.
Portal
Updates
You are now able to open Products in the new tab
Fixes
When exporting a complete Form report as PDF, export takes too long and fails to export the PDF file has been fixed.
Scrolling through the map causes app lag or freeze has been fixed.
Place tags filter with 'is any of' option uses AND instead of OR logic has been fixed.
When unlinking files, an error occurs, and not all selected places are unlinked from the selected file has been fixed