Using products in Repsly allows reps to fill out purchase orders easier, faster and reduces the number of errors in work.
How to create an order
1. From the Places tab, select the place where you want to complete the purchase order. Click the Check-In Icon to check into that place.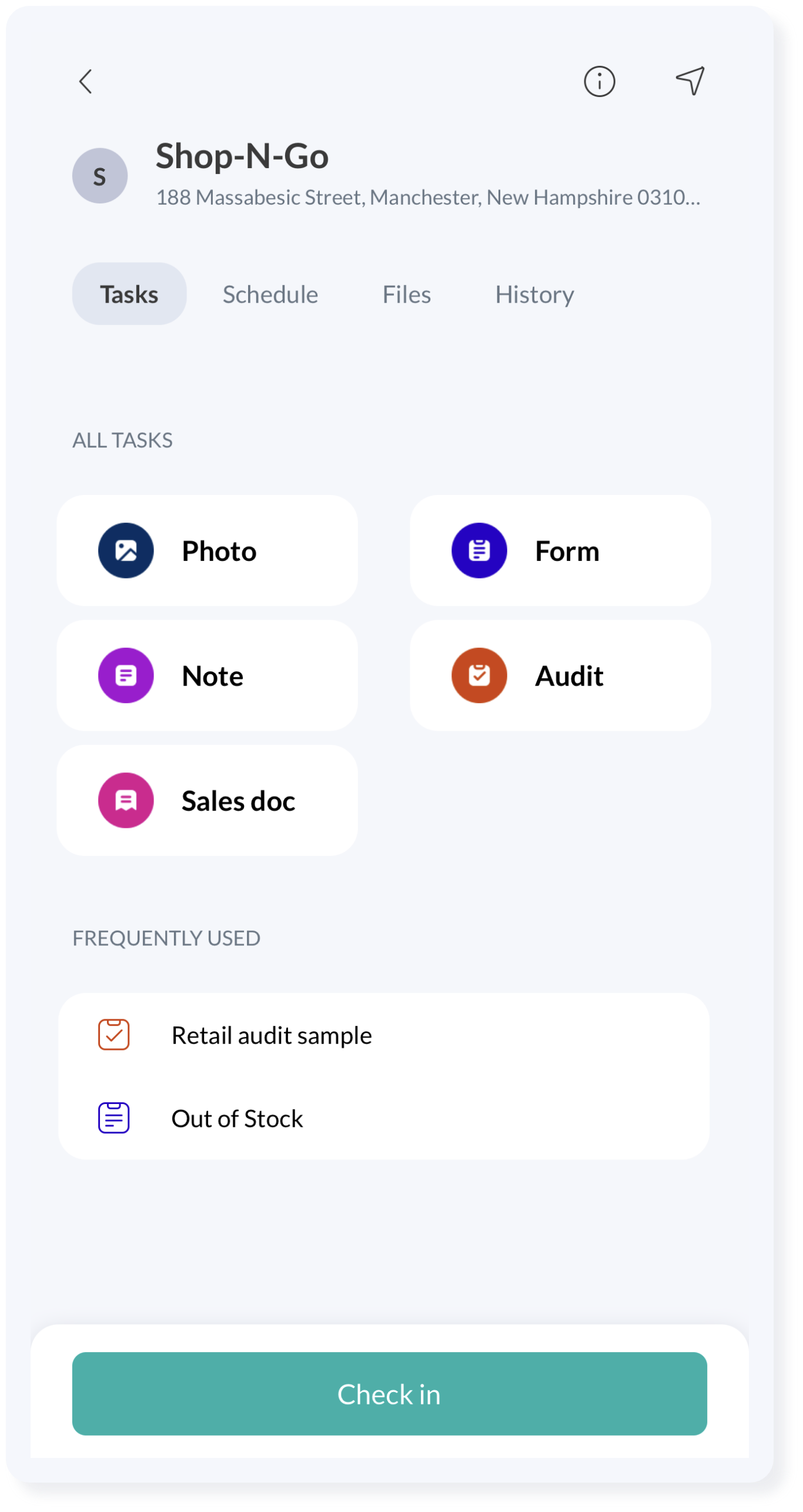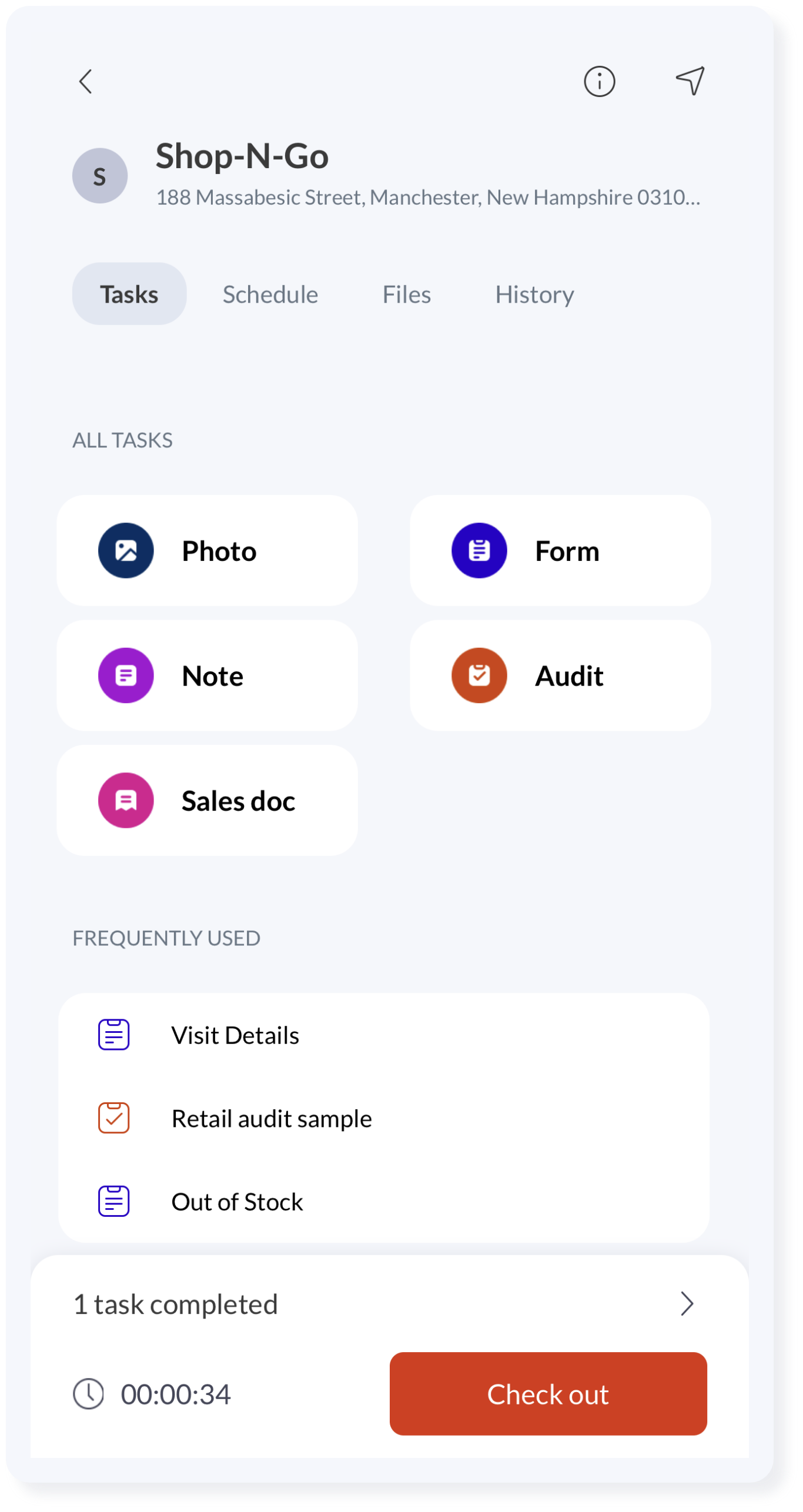 2. Click on the Sales doc and select the Order.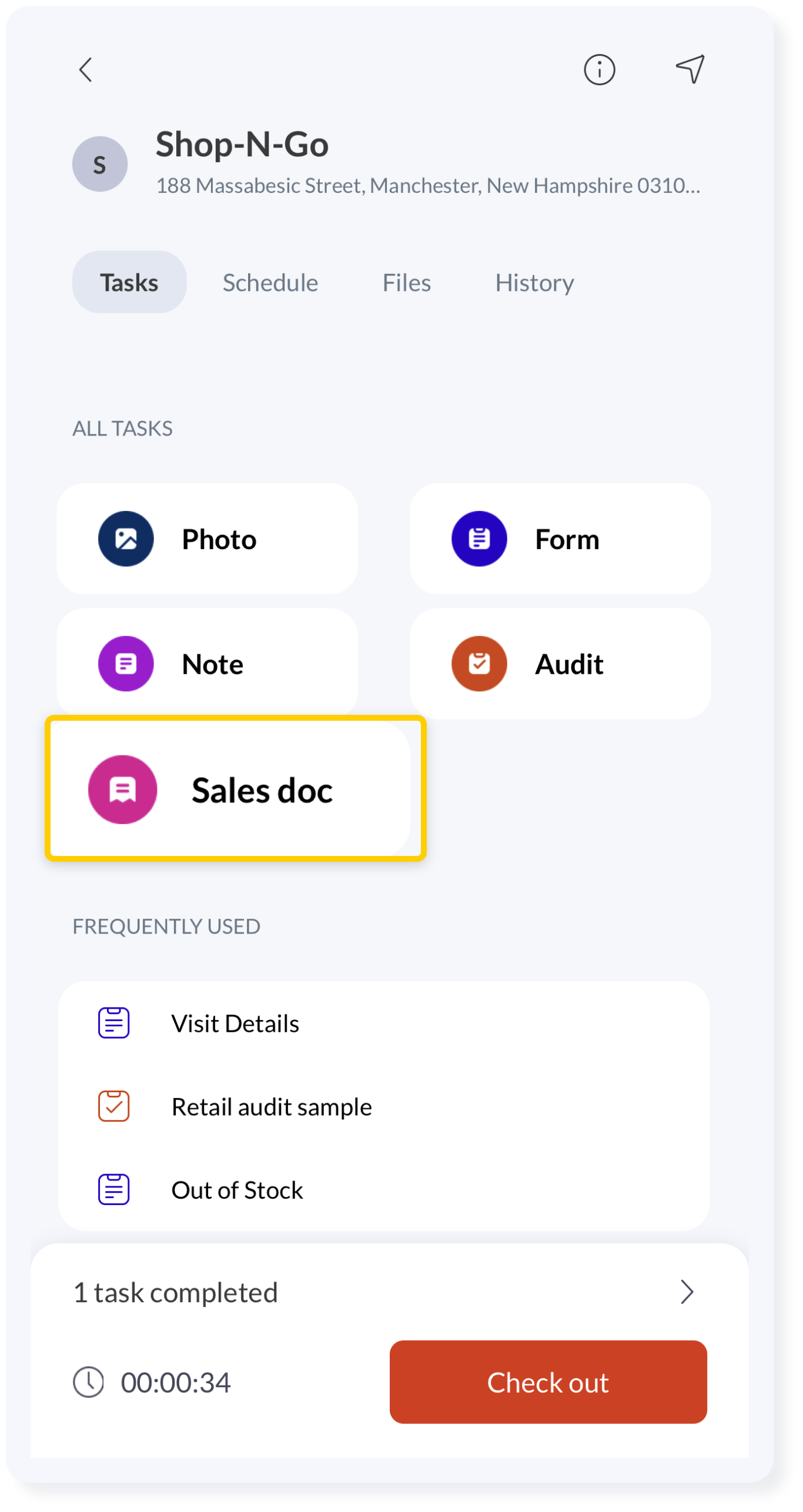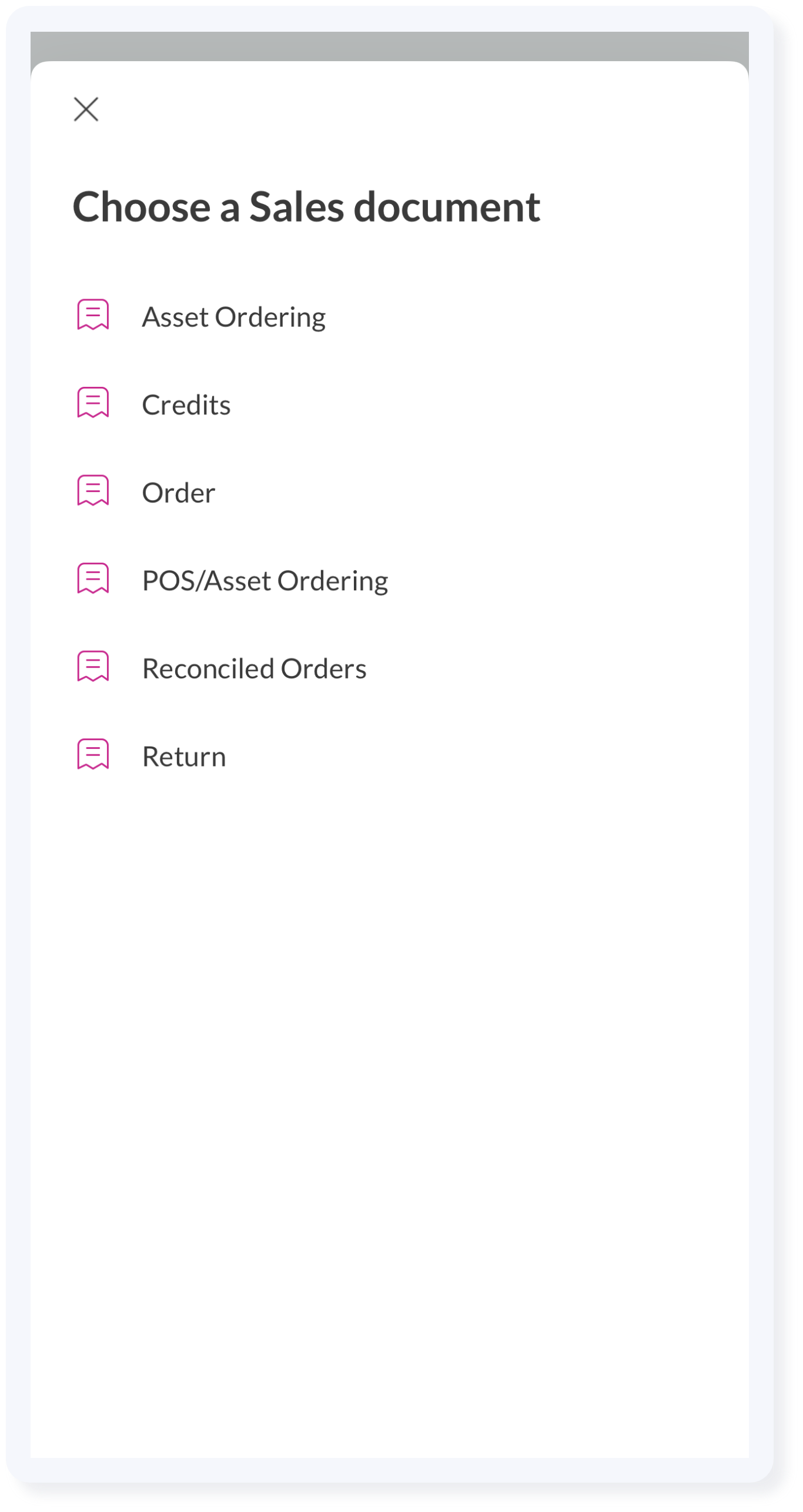 3. After selecting Order, you should now select a pricelist.
Note: if there is only one product group you will be redirected to the full products list automatically.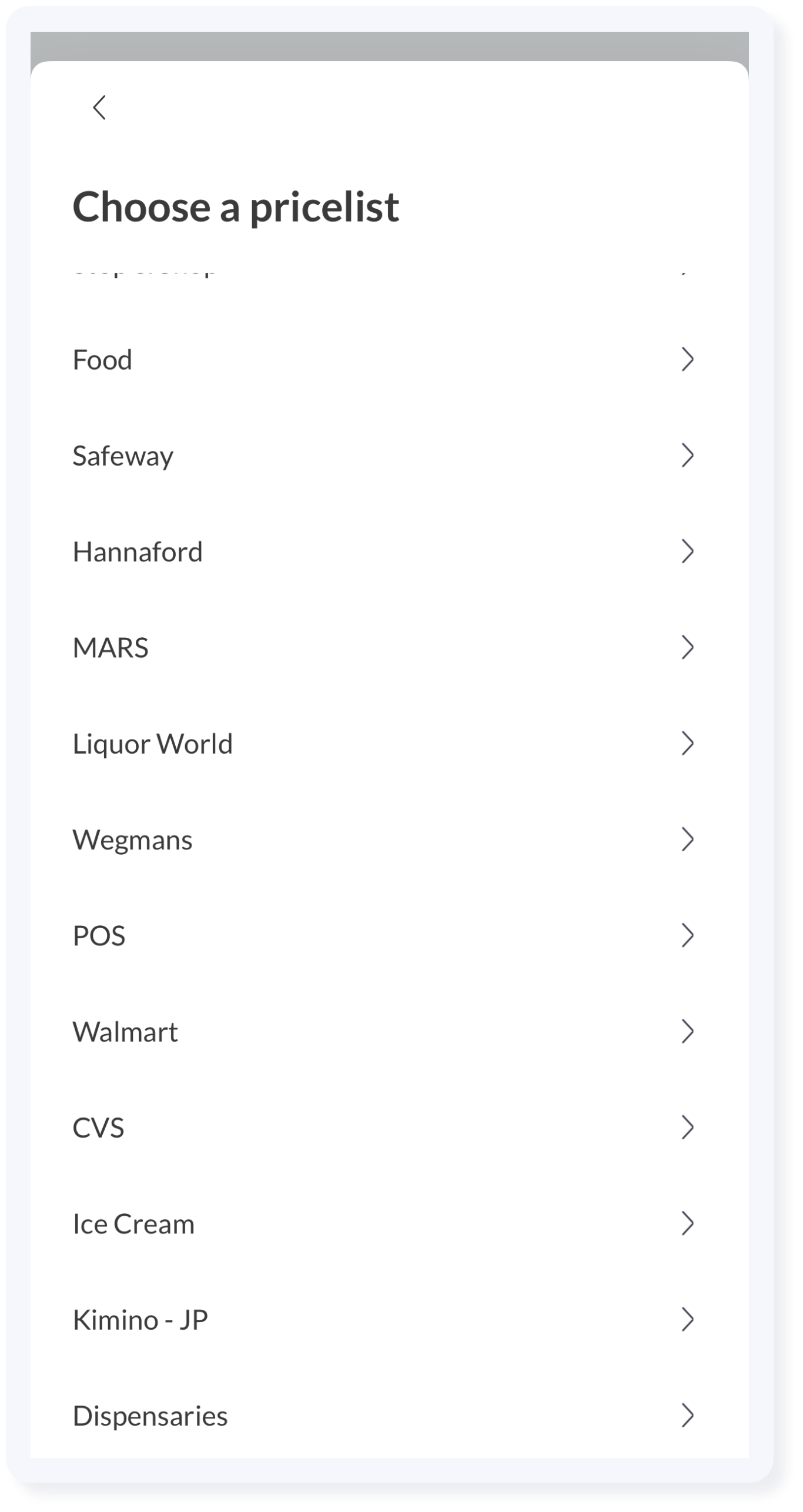 4. Using the "+" and "-" buttons enter the quantity of each product in the order. Or click on a product to see more information of a product, and click on the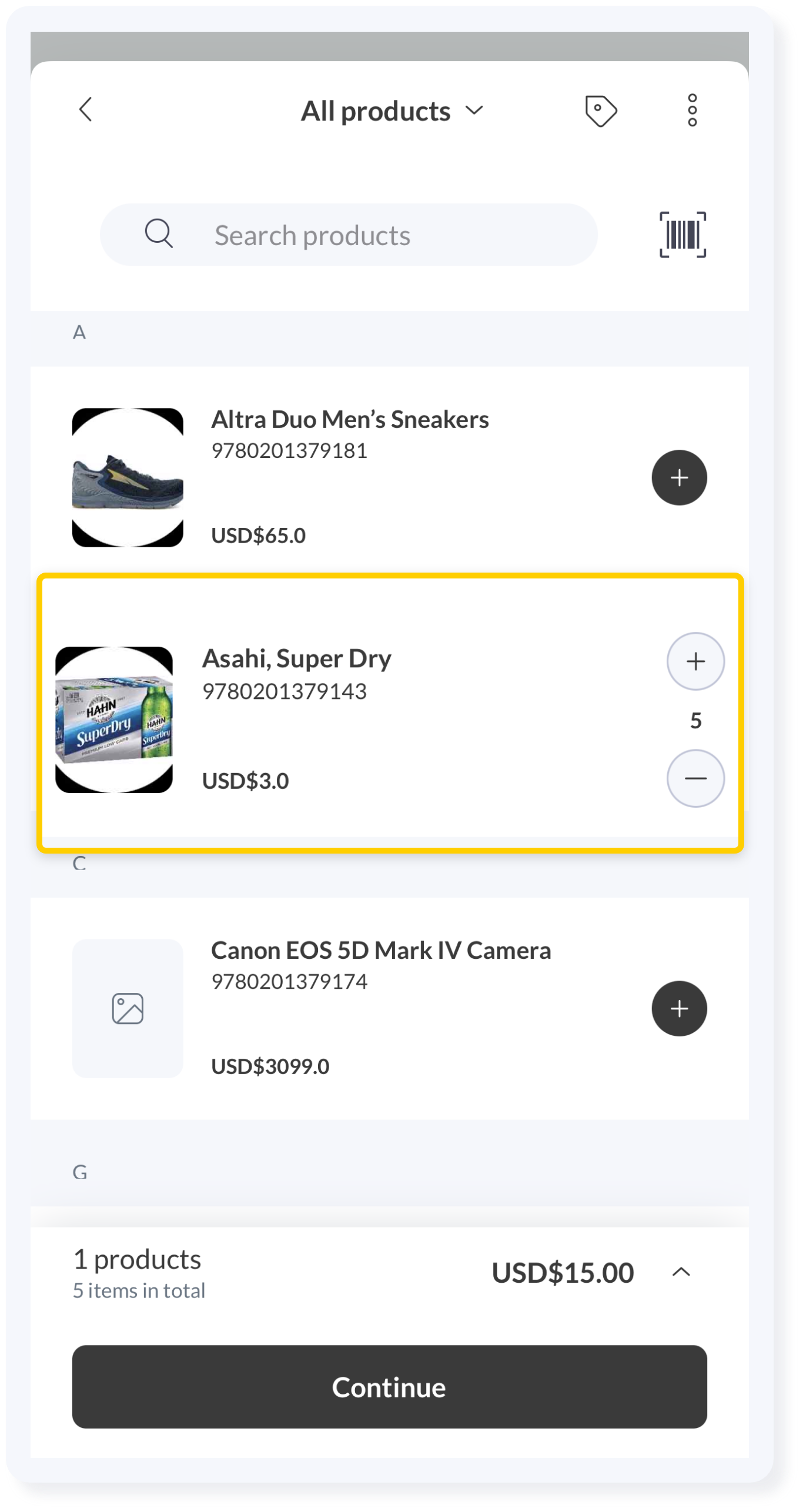 5. If you open a product you can see more product details for your order and fill them out, switch between units and packs if needed. On this step, you also need to click on the "+" and "-" buttons to enter the quantity of a product.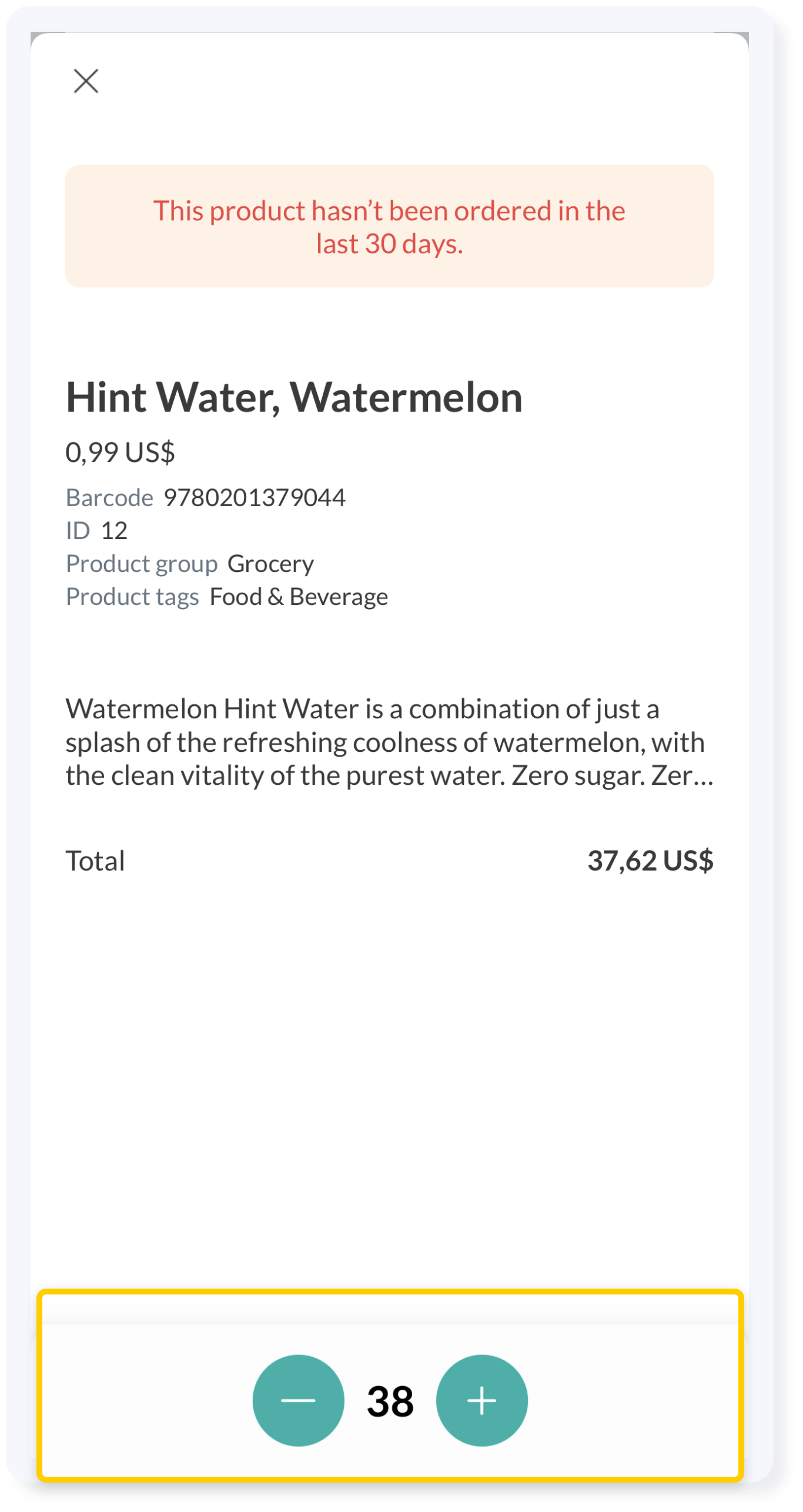 6. You can also search your products by typing in the keywords, use the barcode scanner to scan the product barcode or narrow down your search by applying product tags.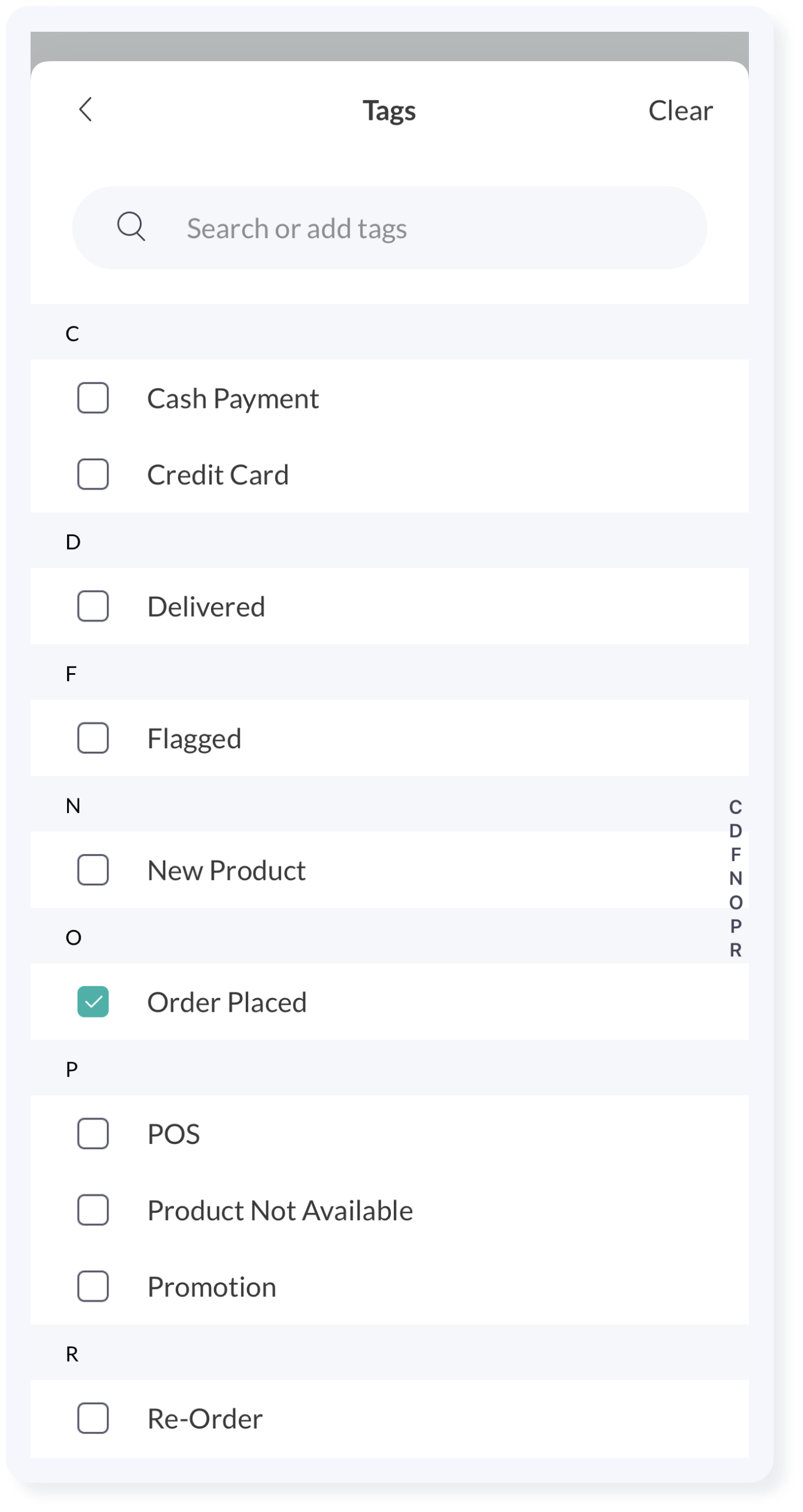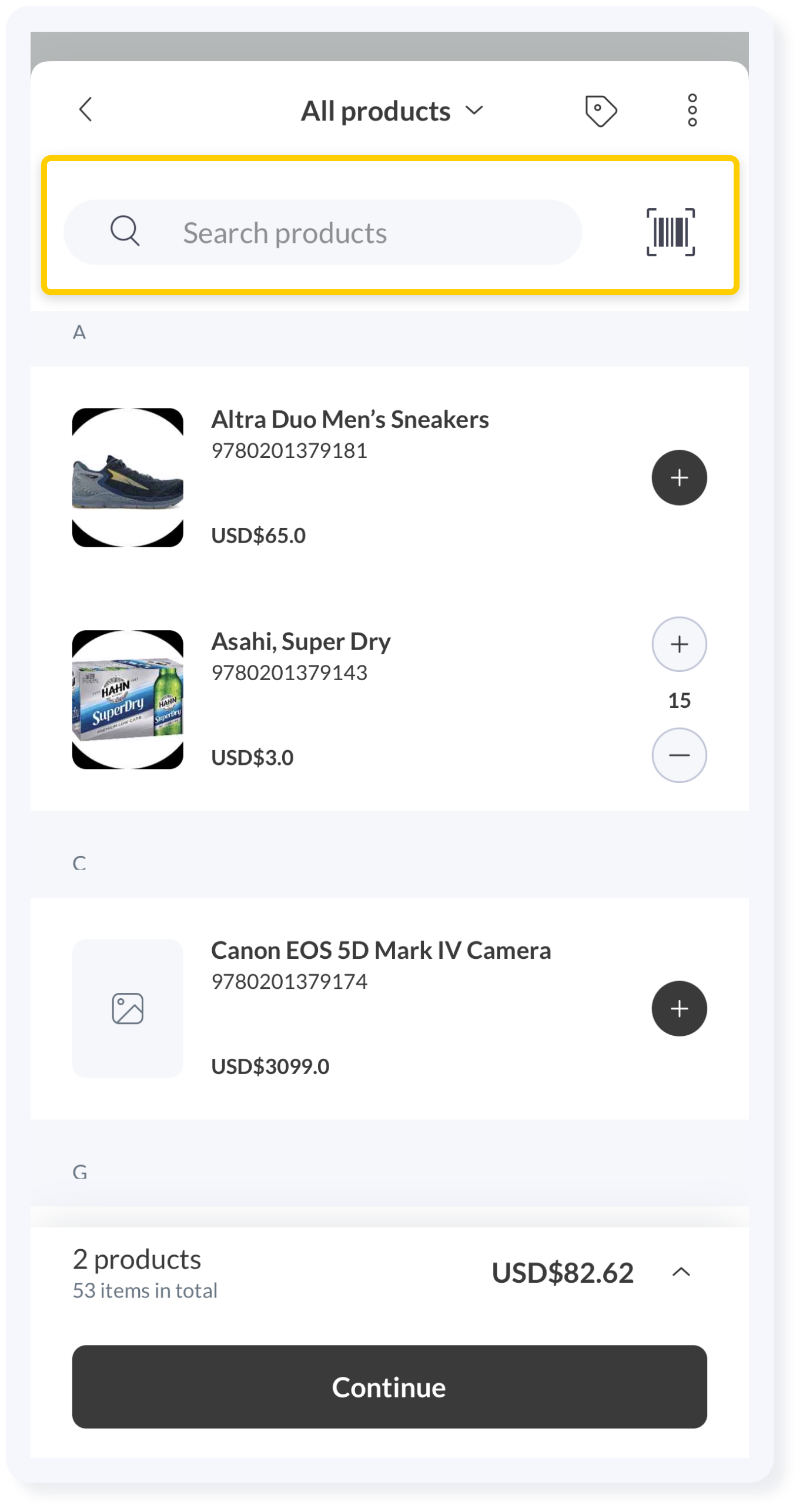 7. You can also enter and apply Tax, Discounts, Notes, a Custom order number, and the due date for the order in this section if applicable.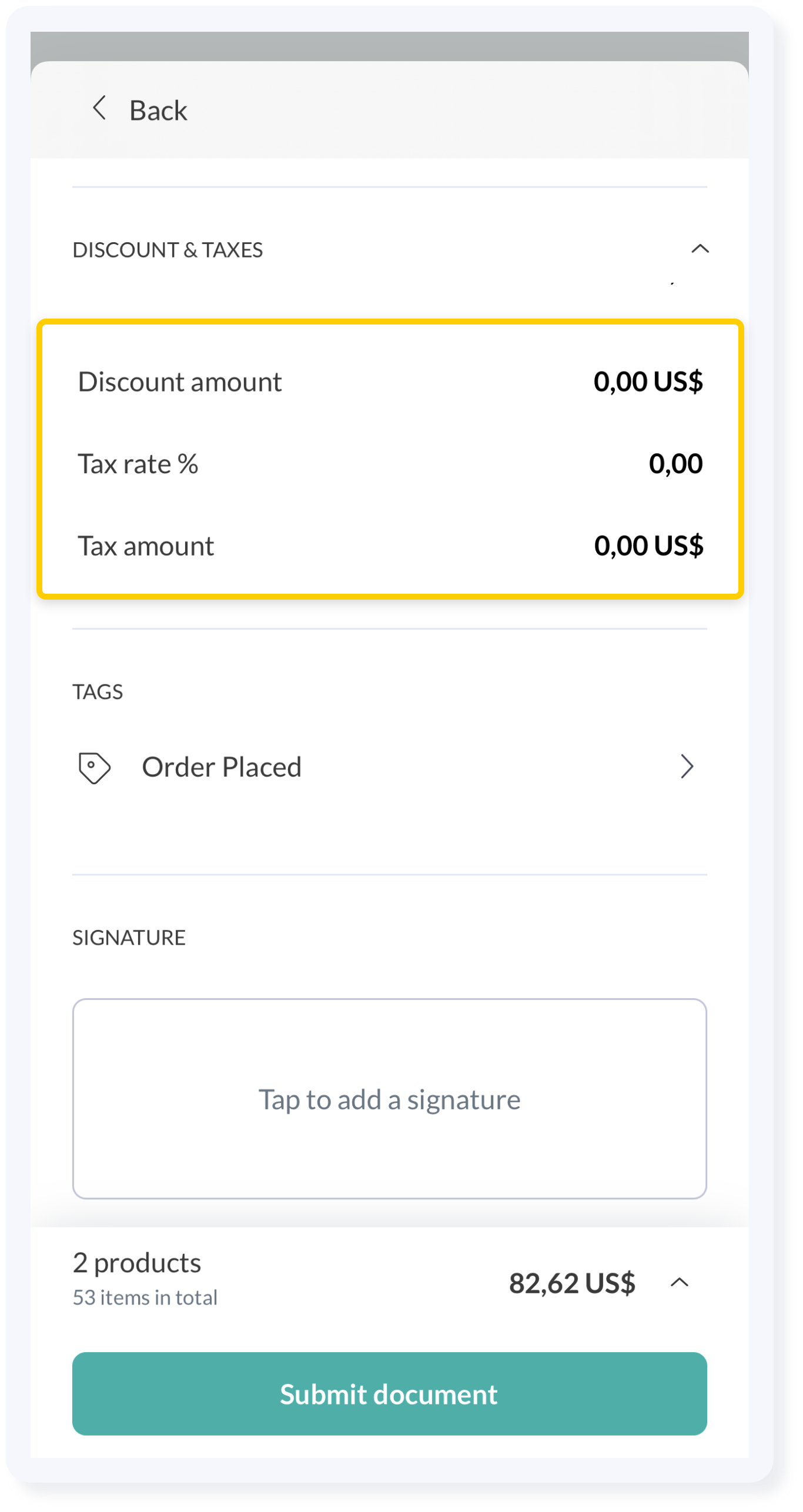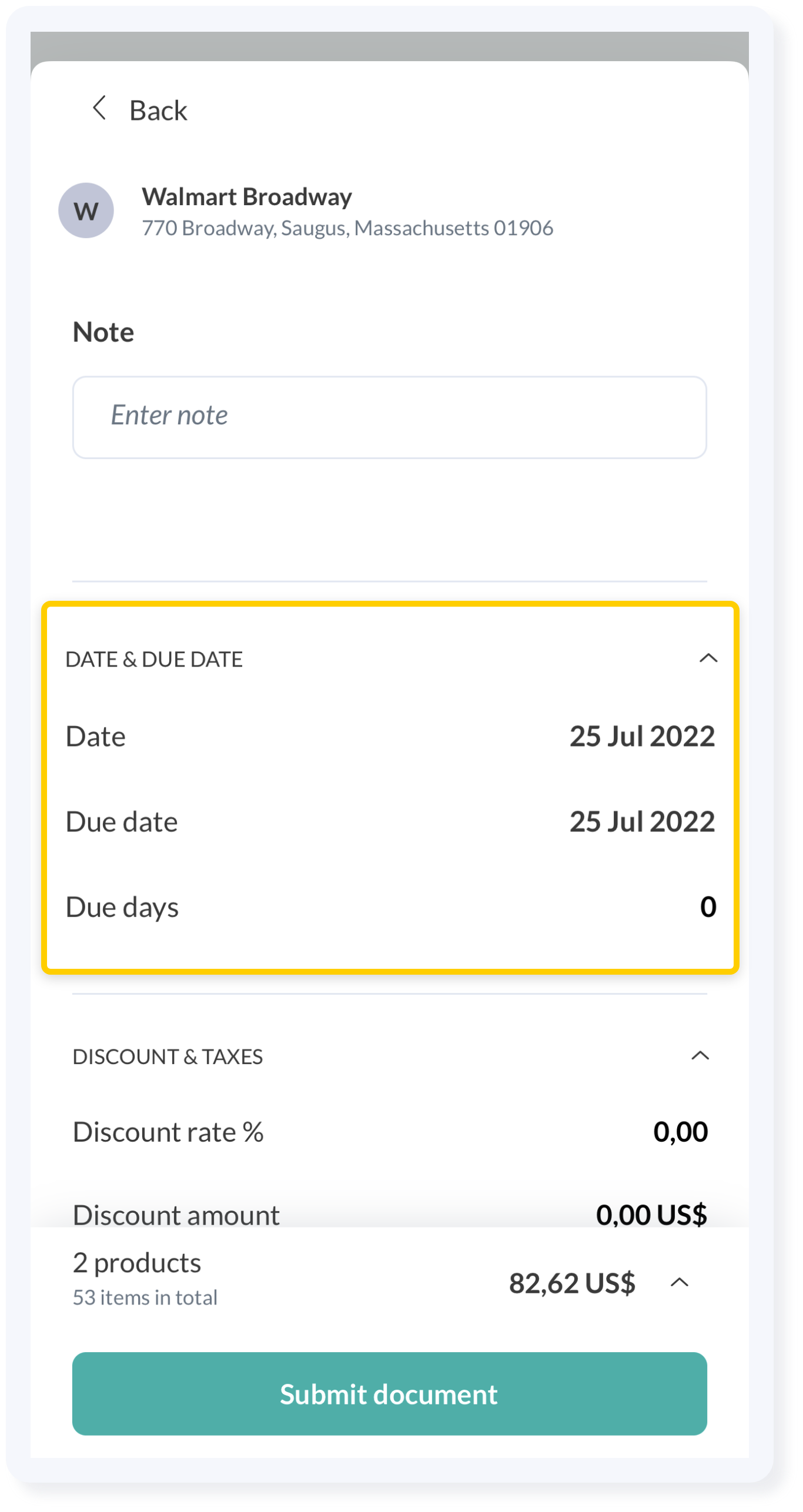 8. Once you are done with the product entry, swipe back to review your cart. Attach an e-signature for the order by clicking on the Add Signature button at the end of the order. If everything is correct, click the Submit button to submit your order. Confirm it by clicking on Submit in a pop-up window.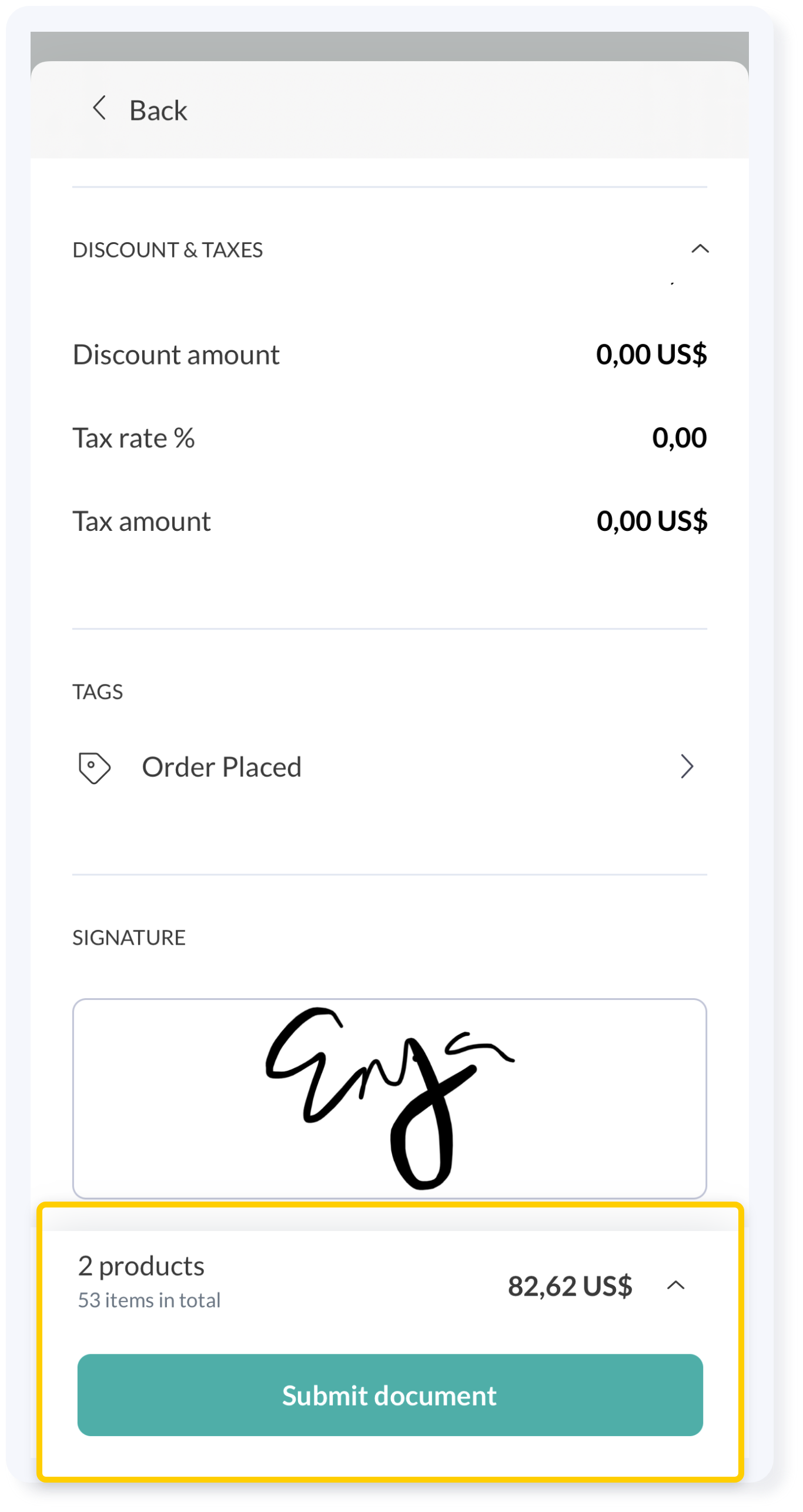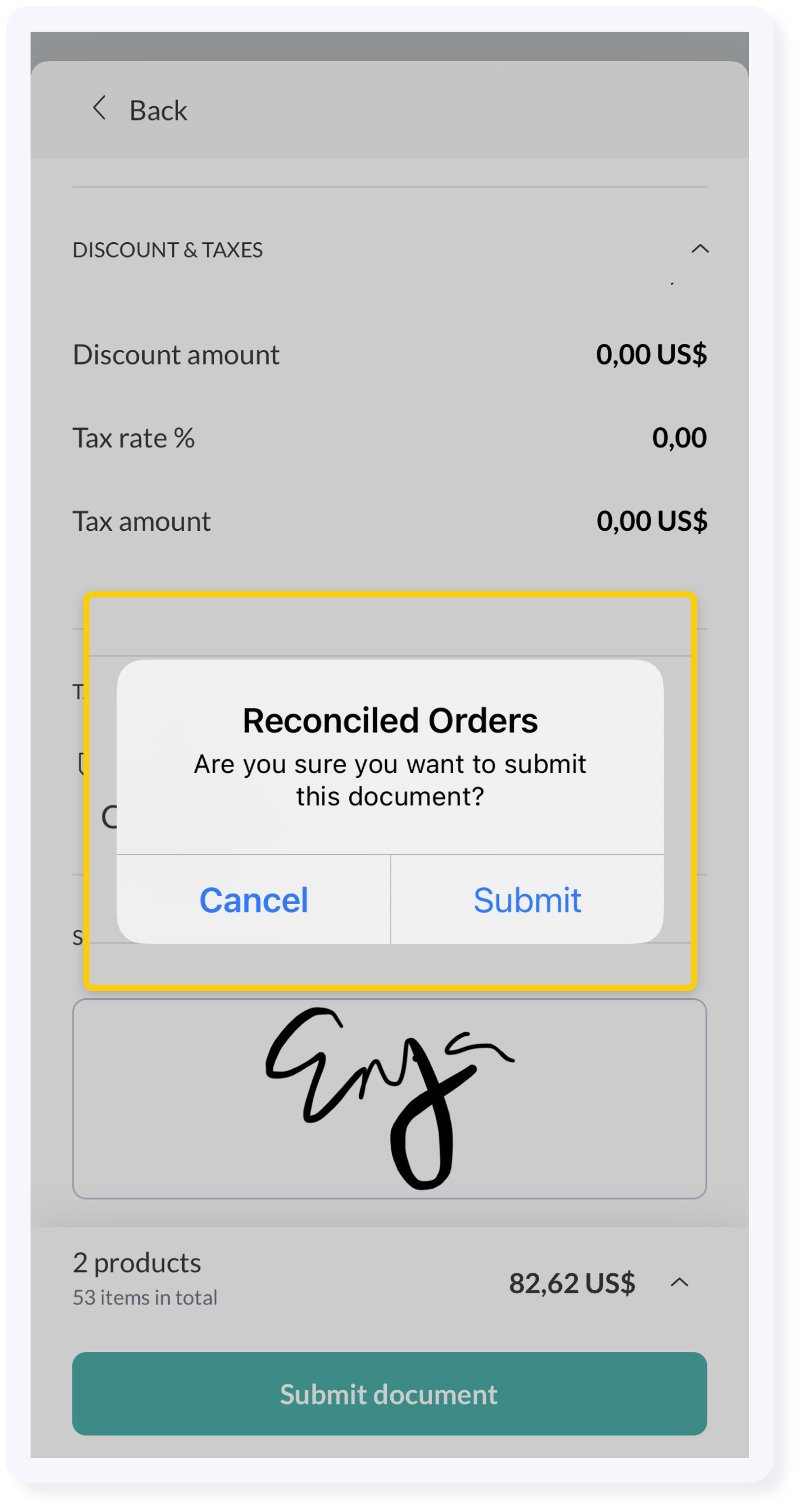 9. From there you can choose to either Submit or Submit and Send By Email, by clicking on the corresponding button.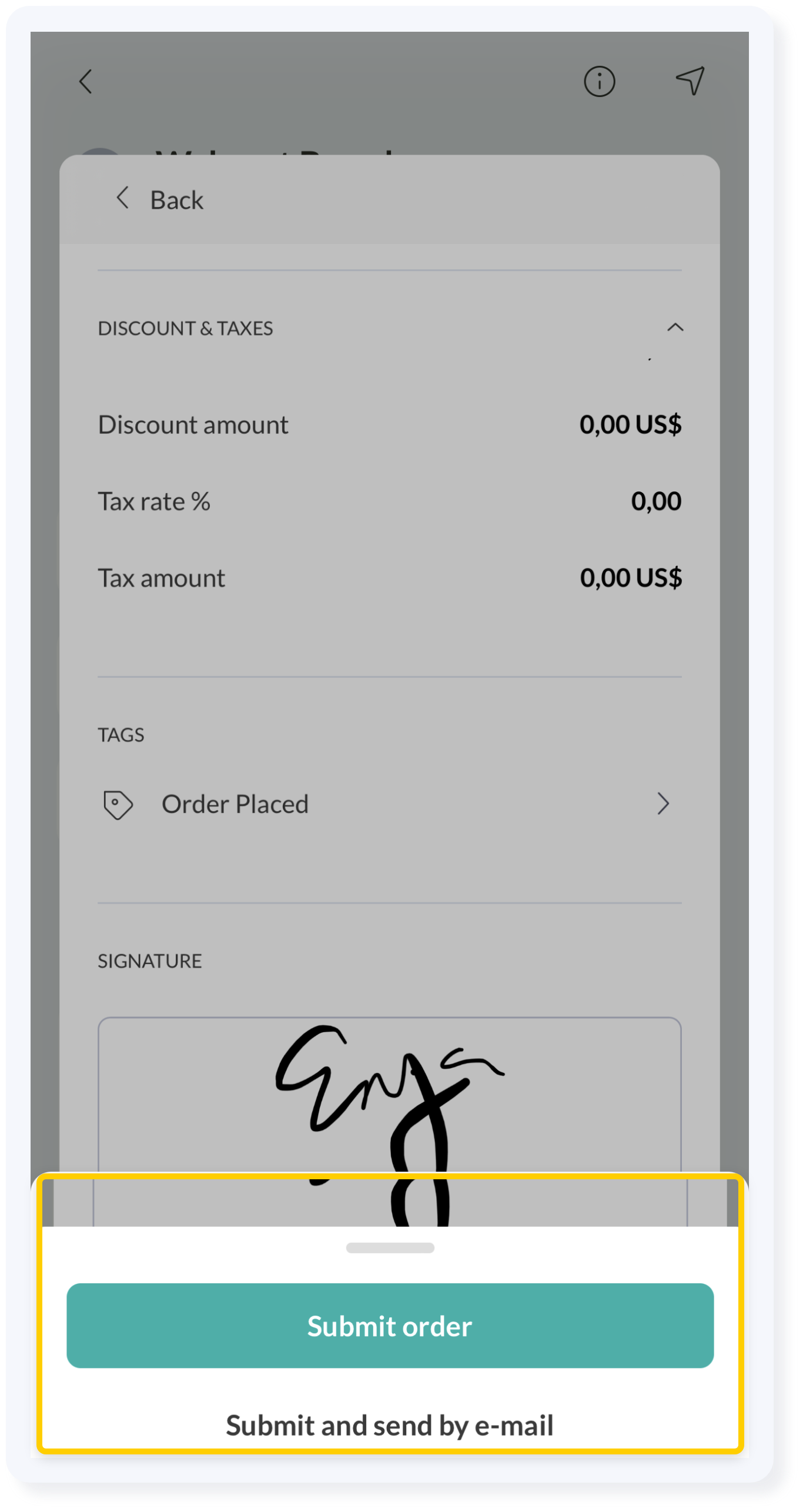 Note: For the emailing option to work, the "Allow representative to send emails from mobile app" option must be checked in individual representative profiles in the Web application.
If you think you should see this option, but don't have it, please contact your manager.
Results
Using Repsly for order management greatly reduces common mistakes and shortens delivery time!