Changing place data allows you to keep the most recent and effective data for your places. Changing addresses, numbers, tags, and statuses can all be important aspects of managing and delivering to a client. In the following article, we explain how you can edit the information of a single place.


1. Click the Places tab and open the Place you wish to edit.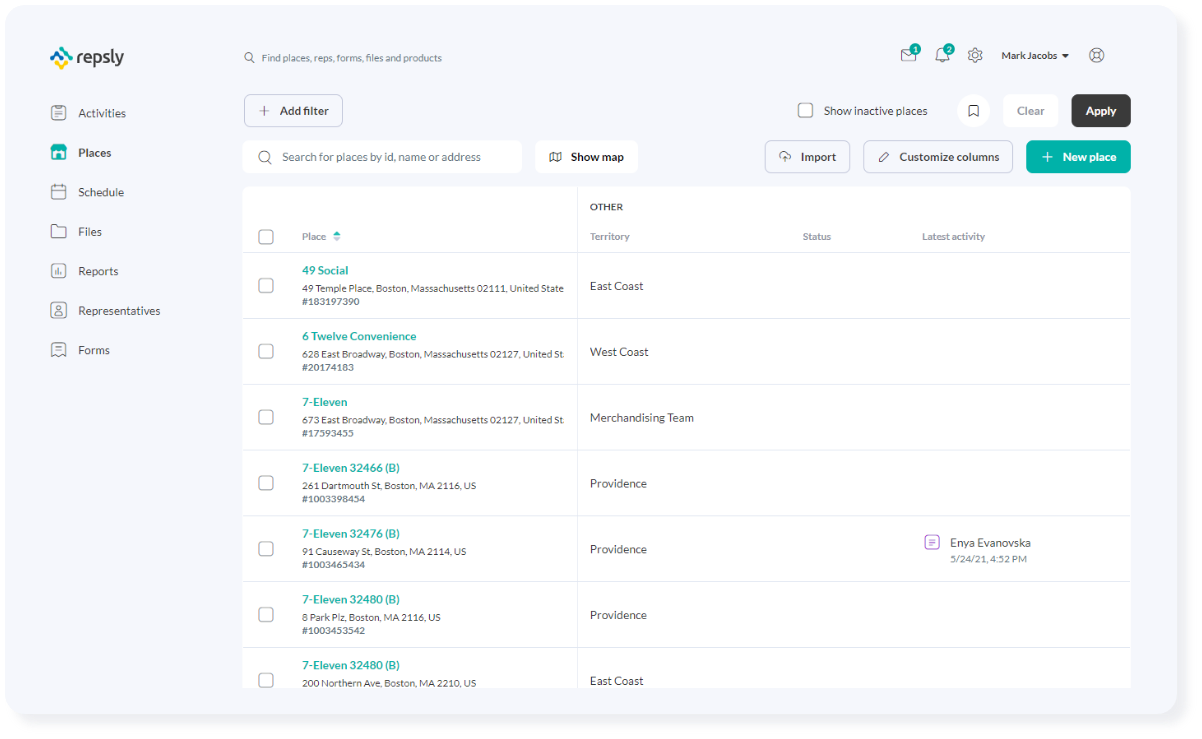 2. Go through and edit the necessary pieces of data. After you are done with editing, press Save.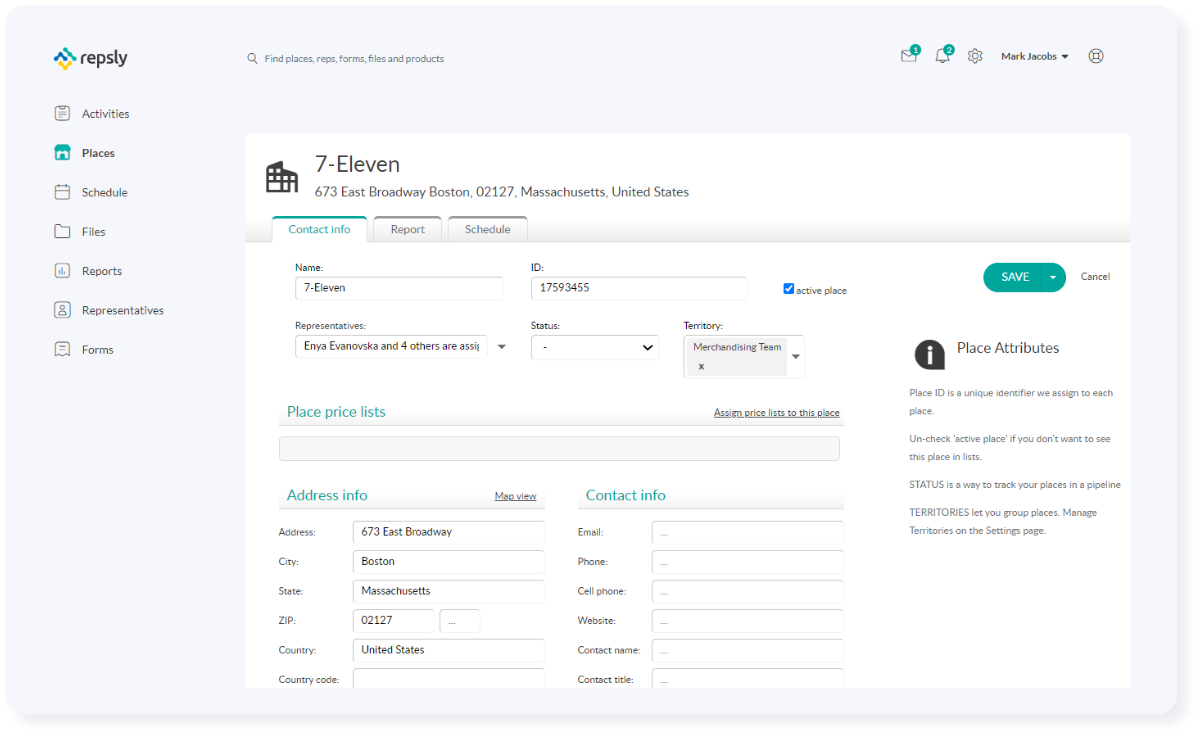 Result
Once these steps have been completed the Place's information will be up to date and all changes will be saved within the Place's profile.