Copying forms is an easy way to recreate a form. You can copy all of the questions, alerts and logic from one form into another. This is a great way to create new forms, that are modeled from your existing templates.
To copy a form, follow these steps.
1. Click on the Form you want to copy.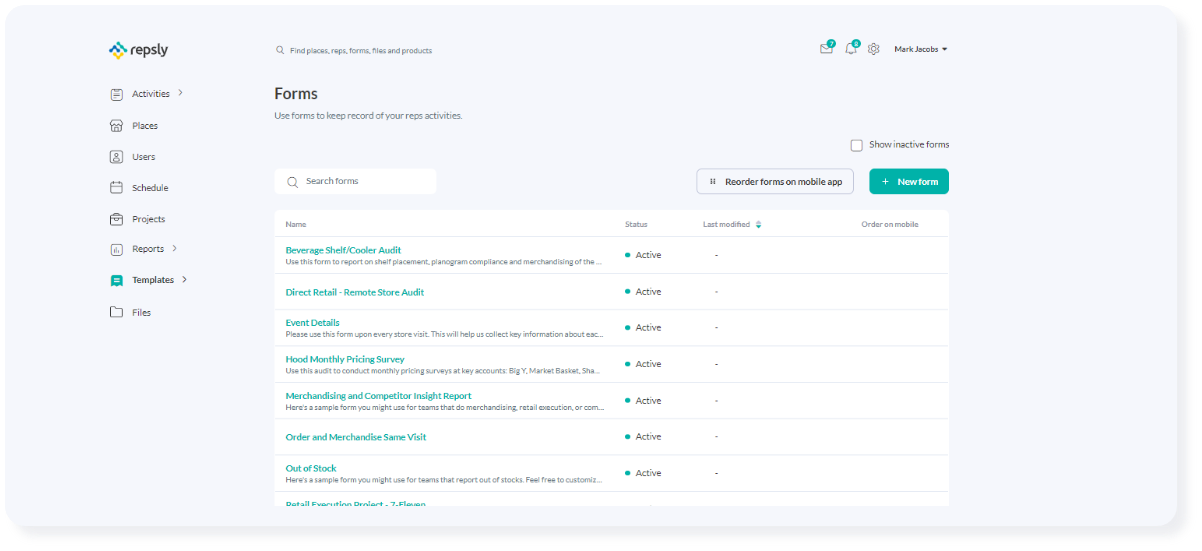 2. Click on the arrow beside the Save button, and select Duplicate Form.
3. By clicking on Duplicate Form, you have now copied the form. After you click on that your form will automatically be copied and you will be working inside the copy now. You will notice that it is a copy when you look at the form name - it will have a word COPY in it after the original title. You can change that name naturally.
All that you need to do now is to edit the form, add new questions and adjust the form name. When you're done with editing that new copied form don't forget to click on save.
If you don't change the name of the form right away and you exit that form you will find it when you open your forms tab, the original form above its copy.