By uploading your company's logo into Repsly, you can further customize and brand your account. Your logo will then appear on forms, photos, or orders emailed from Repsly to a client. Additionally, you can upload your company's logo from the Repsly Web app.
Uploading Company Logo
1. Click on the Gear Icon, located in the upper right-hand corner. Select Company info.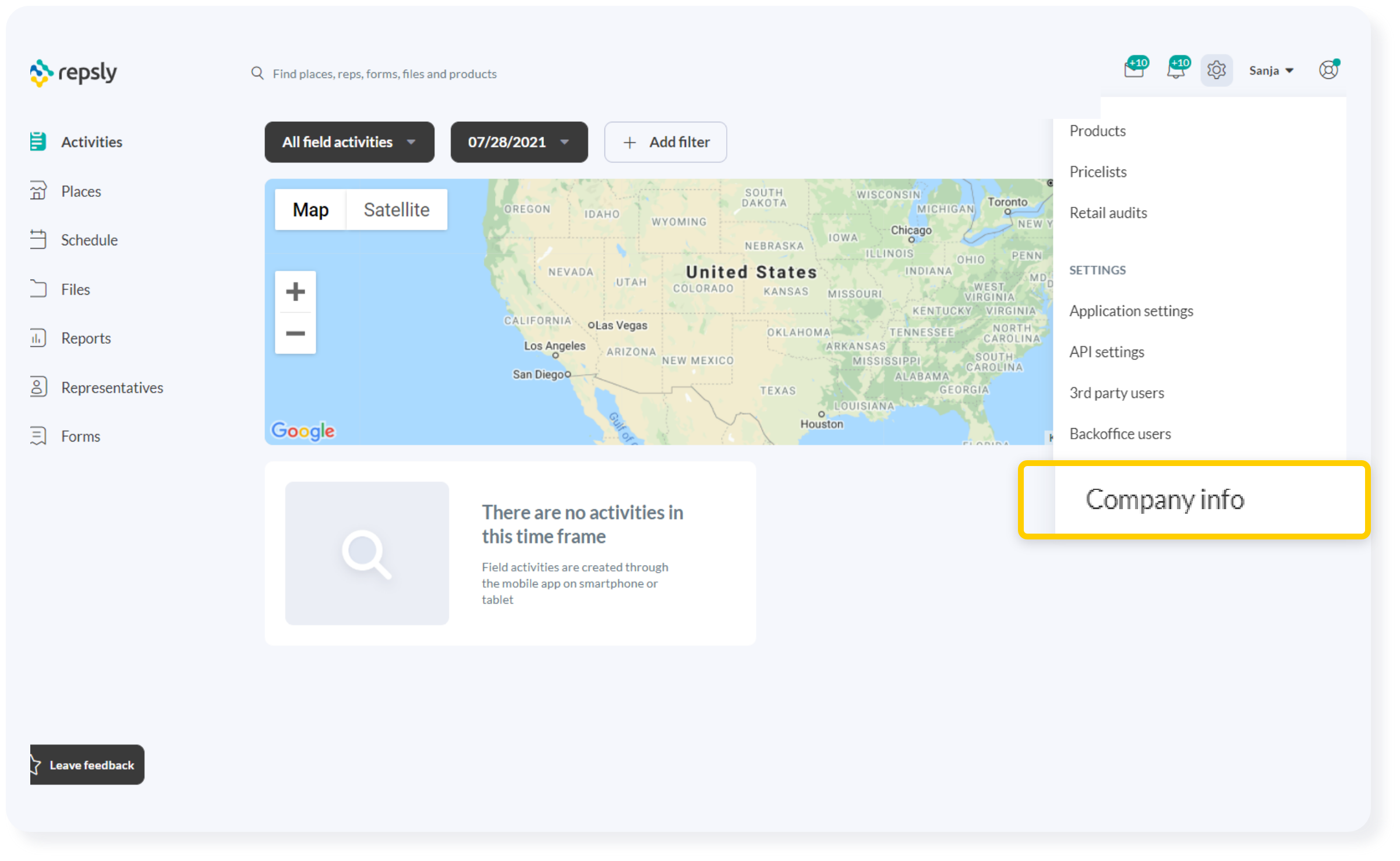 2. Your company's info will be located on the right-hand side of the page. Click on the Edit Info button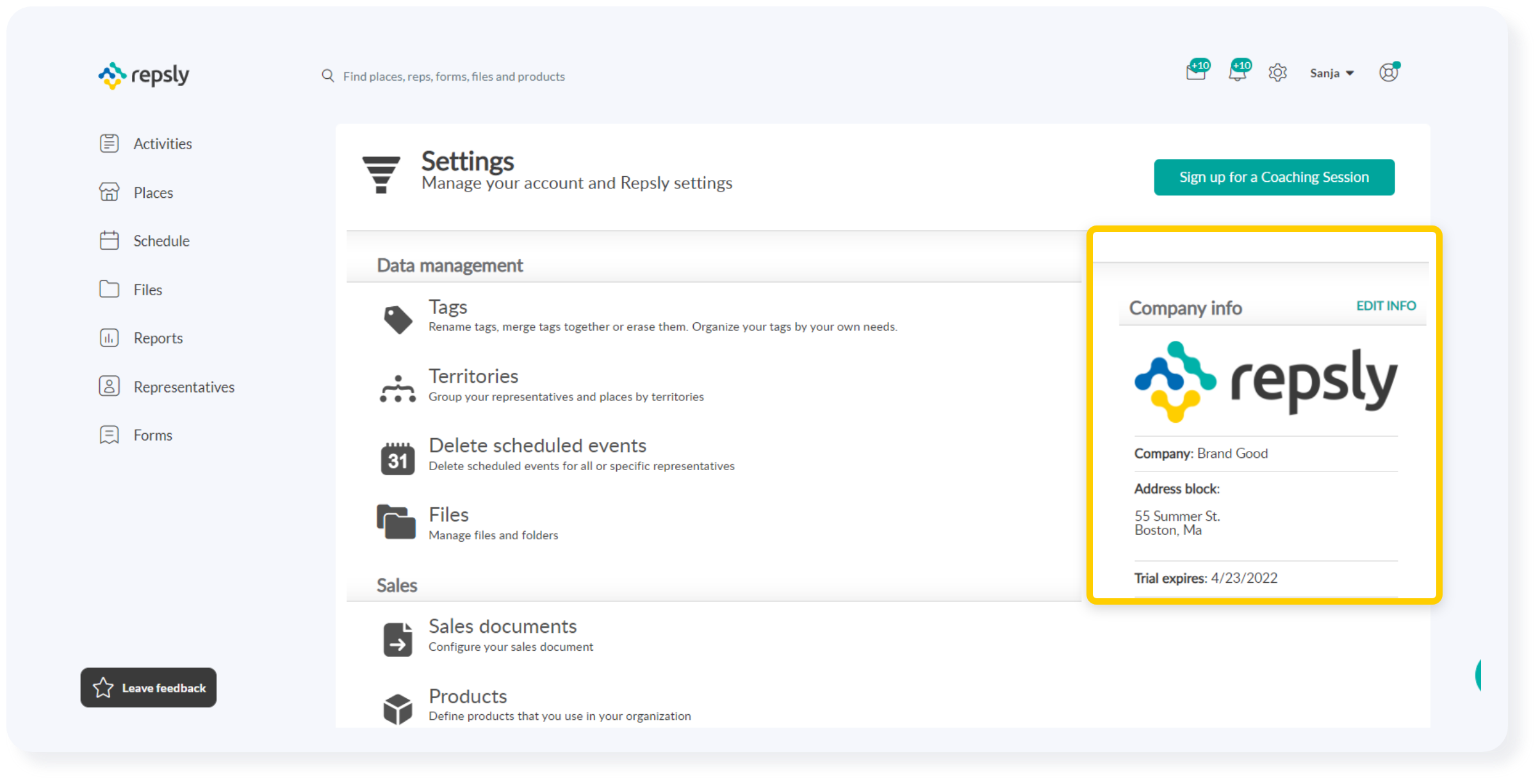 3. You can upload your company's logo via Choose File button under the Company logo.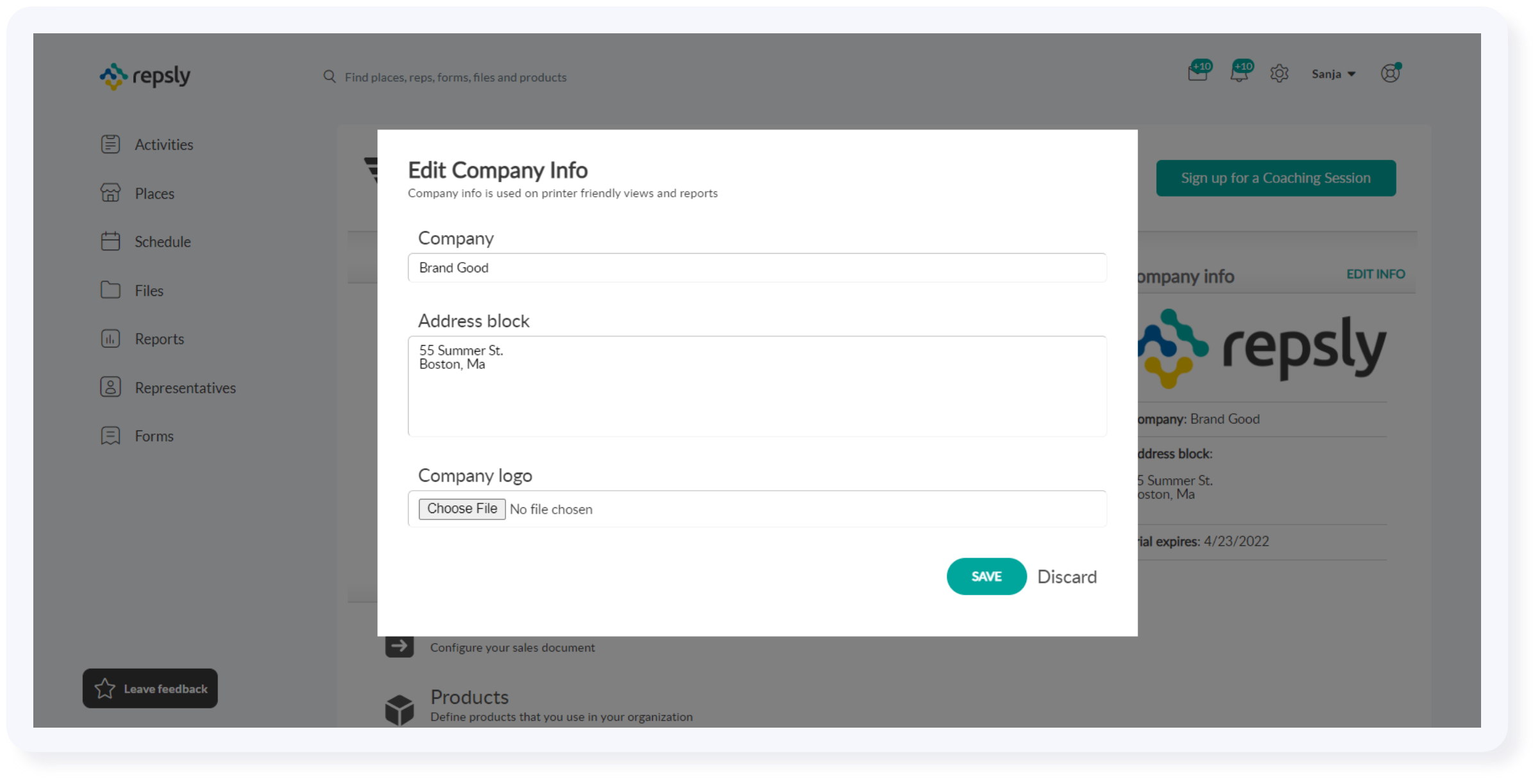 4. Select your image and click Save.
Results
After completing all of the steps above, your company logo will be uploaded and active in Repsly.