The multi-photo form question update allows Reps to seamlessly capture and submit multiple photos on a single Form question using the new Multiple photos form field. This newly added form question is available for Admin in the Forms editor and will assist with simplifying data collection.
Additionally, this addresses a common use case for when the same product is displayed on multiple shelves within a store. Instead of setting up separate photo questions per shelf, you can conveniently capture and upload photos of all related shelves within a single question.

*Please note that the multi-photo form question will not auto-update any existing form fields and must be added as a new question to all forms.
The photo will auto-populate if the auto-populate option is checked in the Form as below.
Multi-photo can not be added from the Gallery of the device.
When you add an extra image, all images before will be deleted. The best way to add photos is when you click on a multi-photo question; you should add all the pictures you would like to have at once without leaving the Form.

Below, you can see how multiple photos captured will look inside the Mobile app: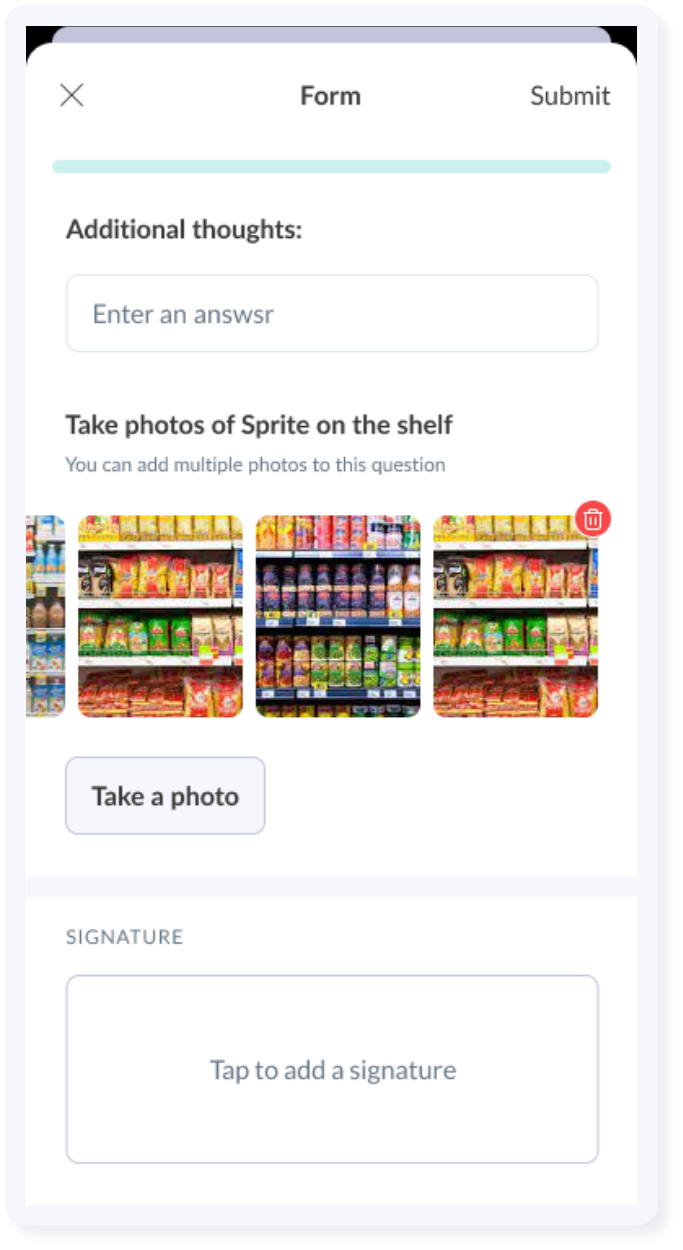 To set up the multi-photo question field from the form builder inside the web app, choose the icon highlighted in the image below: