If you want to view your entire product list, you need to use the Repsly Web app. However, you can search for products in the Repsly Mobile app.
To Search for Products Using the Repsly Mobile App:
1. Click on the Places tab and select the place you wish to view products for. Check in to that place.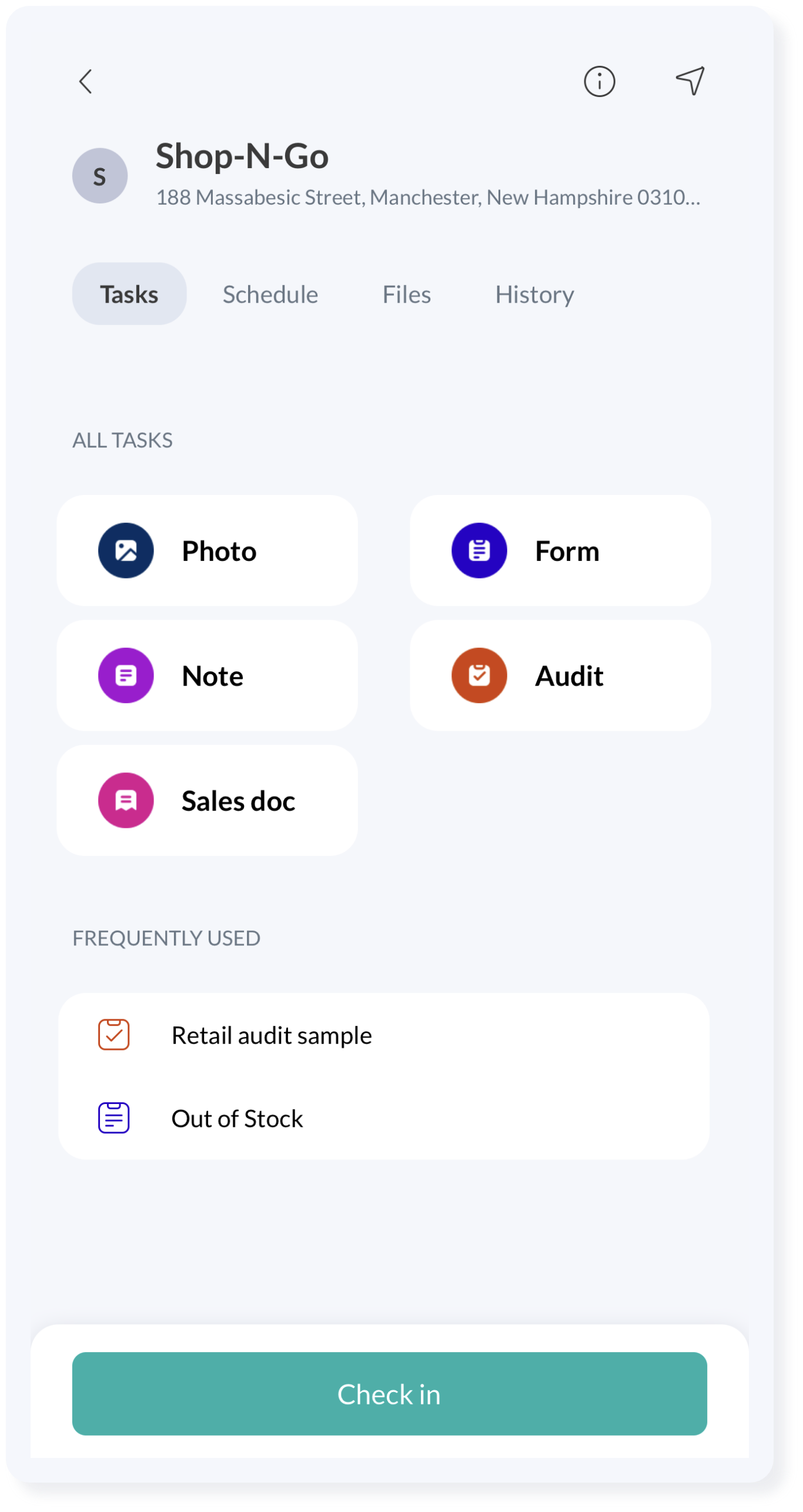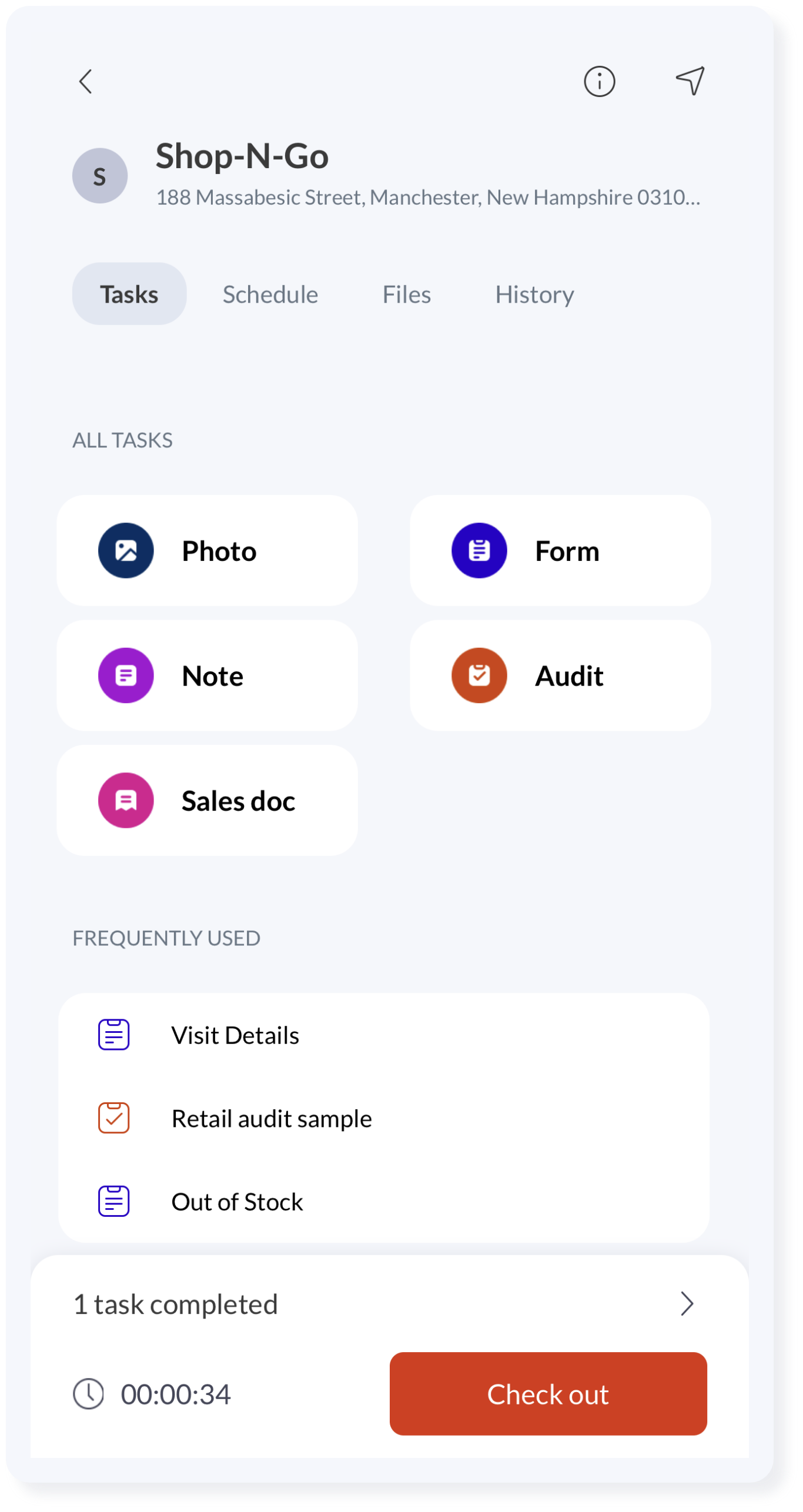 2. Select Sales doc and click on Order.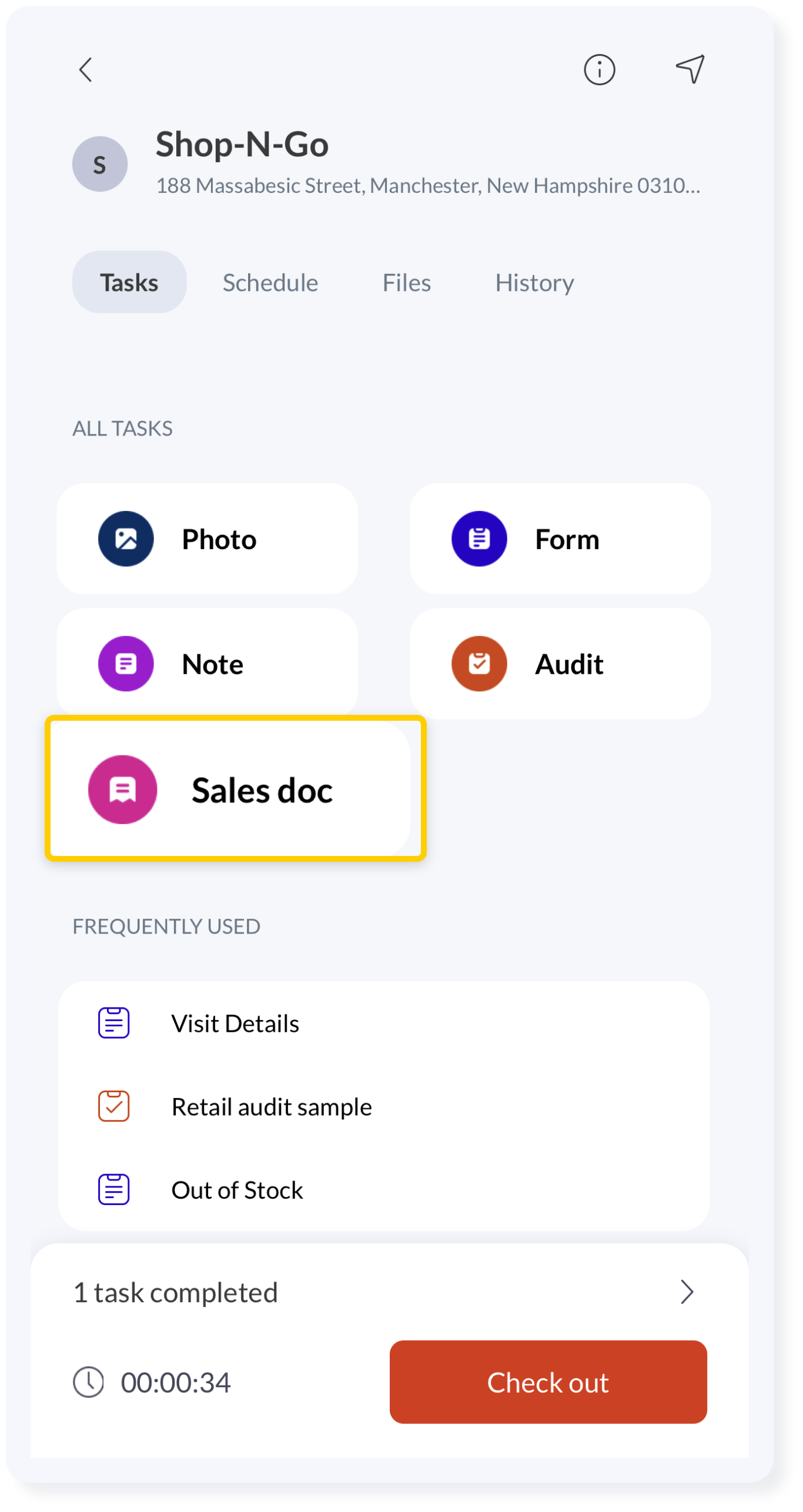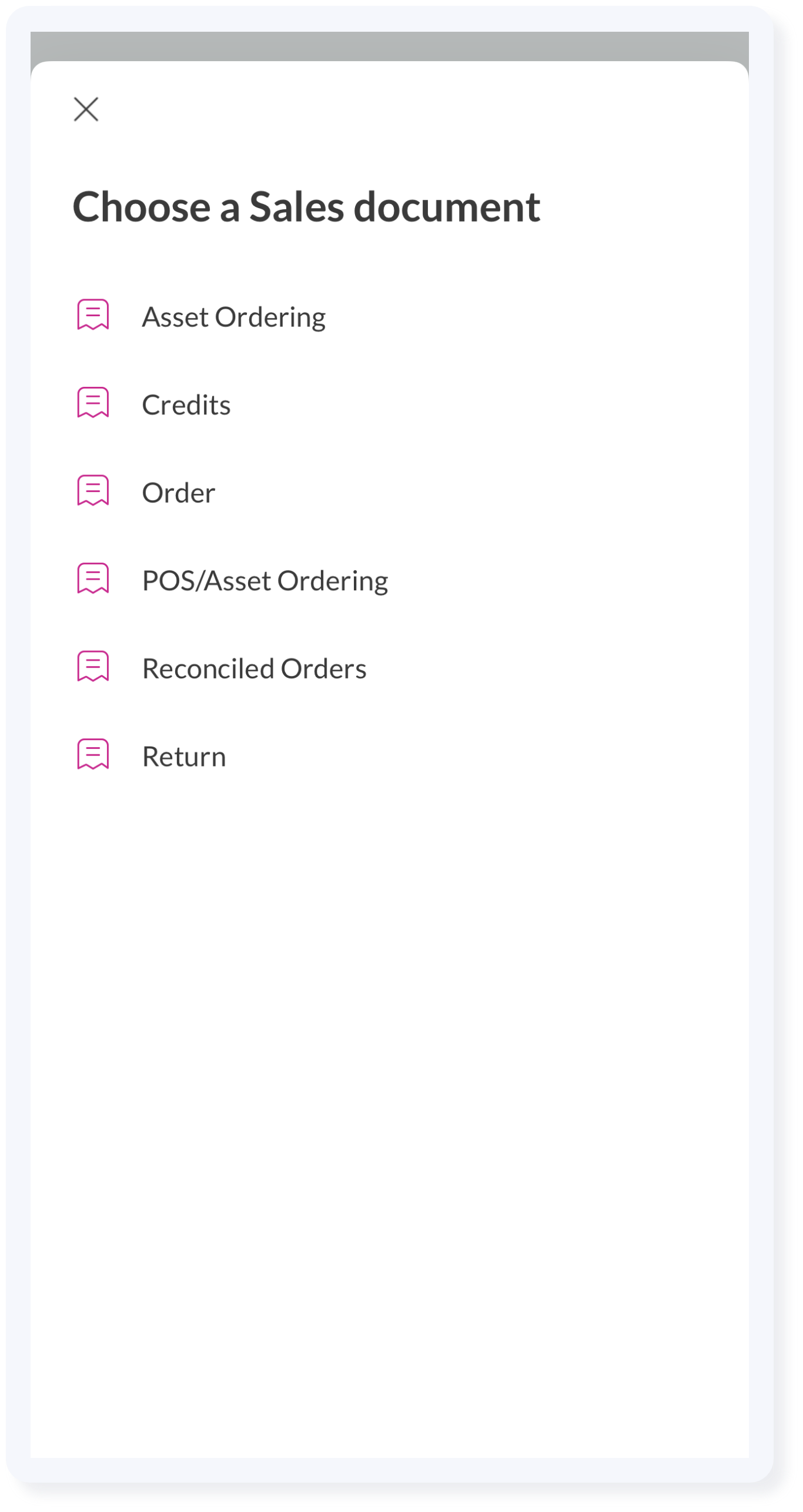 3. At the top of the order page, you can search for products using the search box. You can search for products by name or barcode (if you have previously entered the barcode into the system).