Repsly allows Reps to search for products by product code. Reps can search for purchase orders for specific products by product name or specific code.
Searching Products by code.
1. From the Places tab, select the place where you want to complete the purchase order. Click the Check-In Icon to check into that place.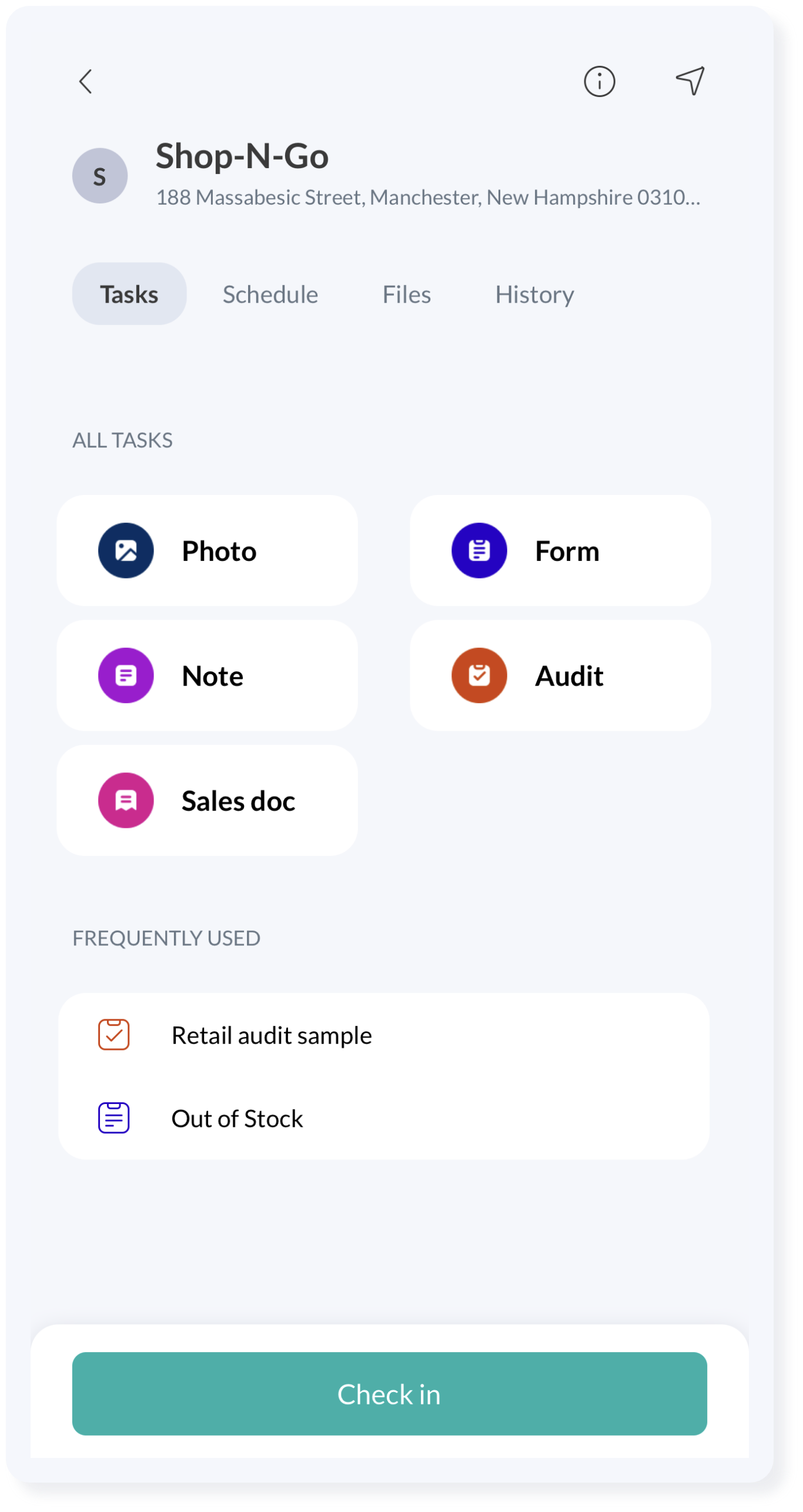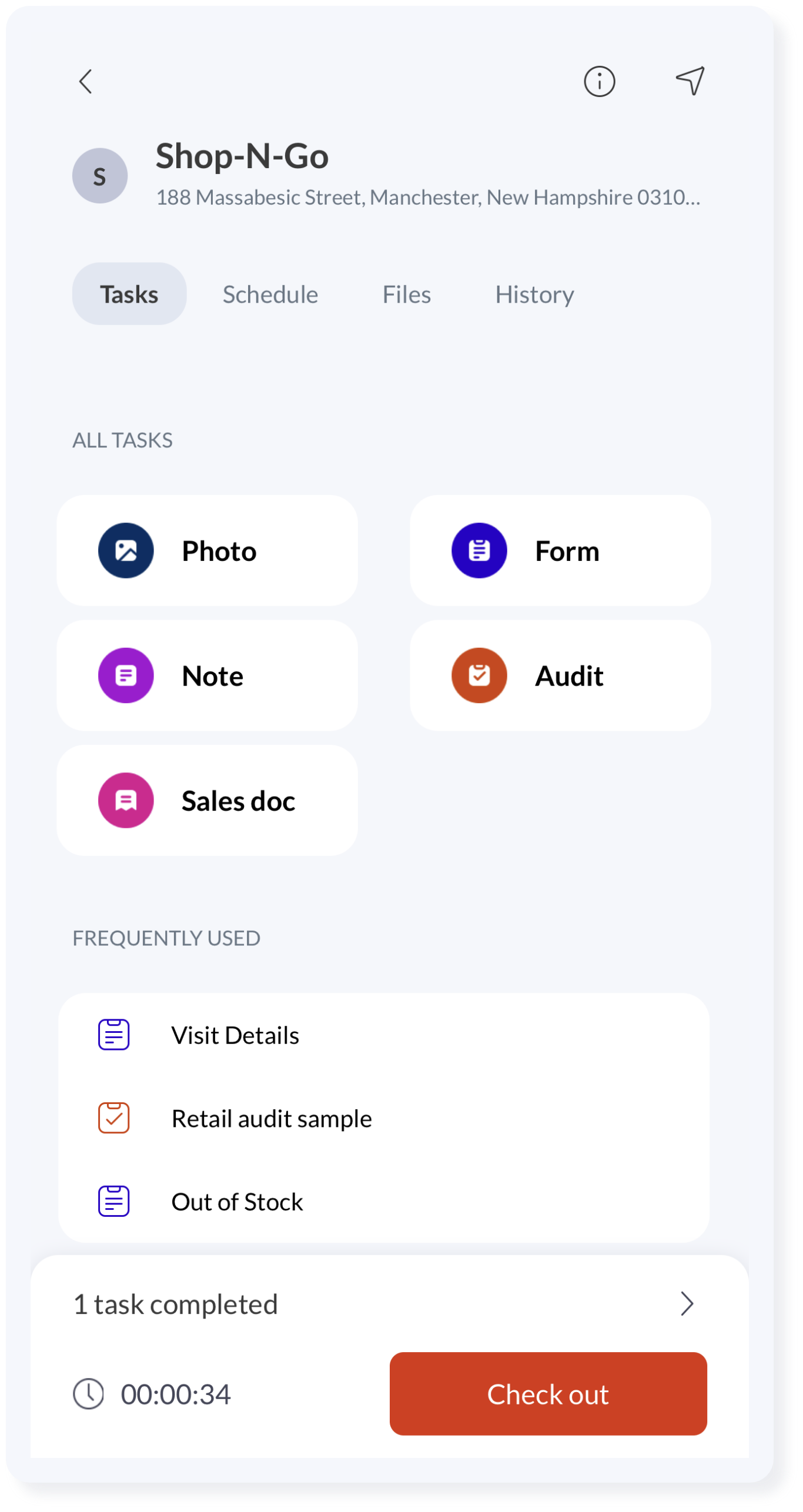 2. Click on the Sales doc and select the Order.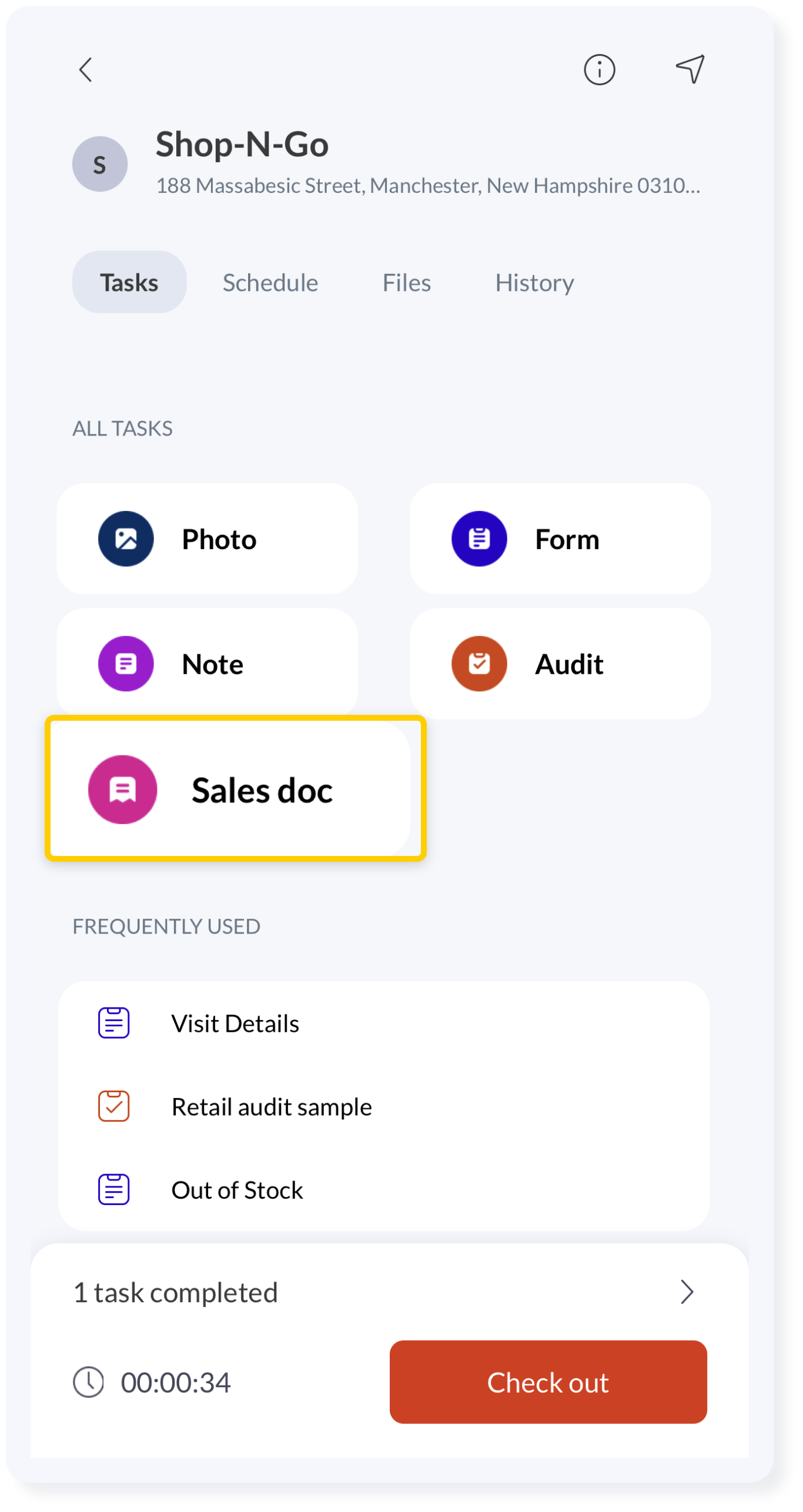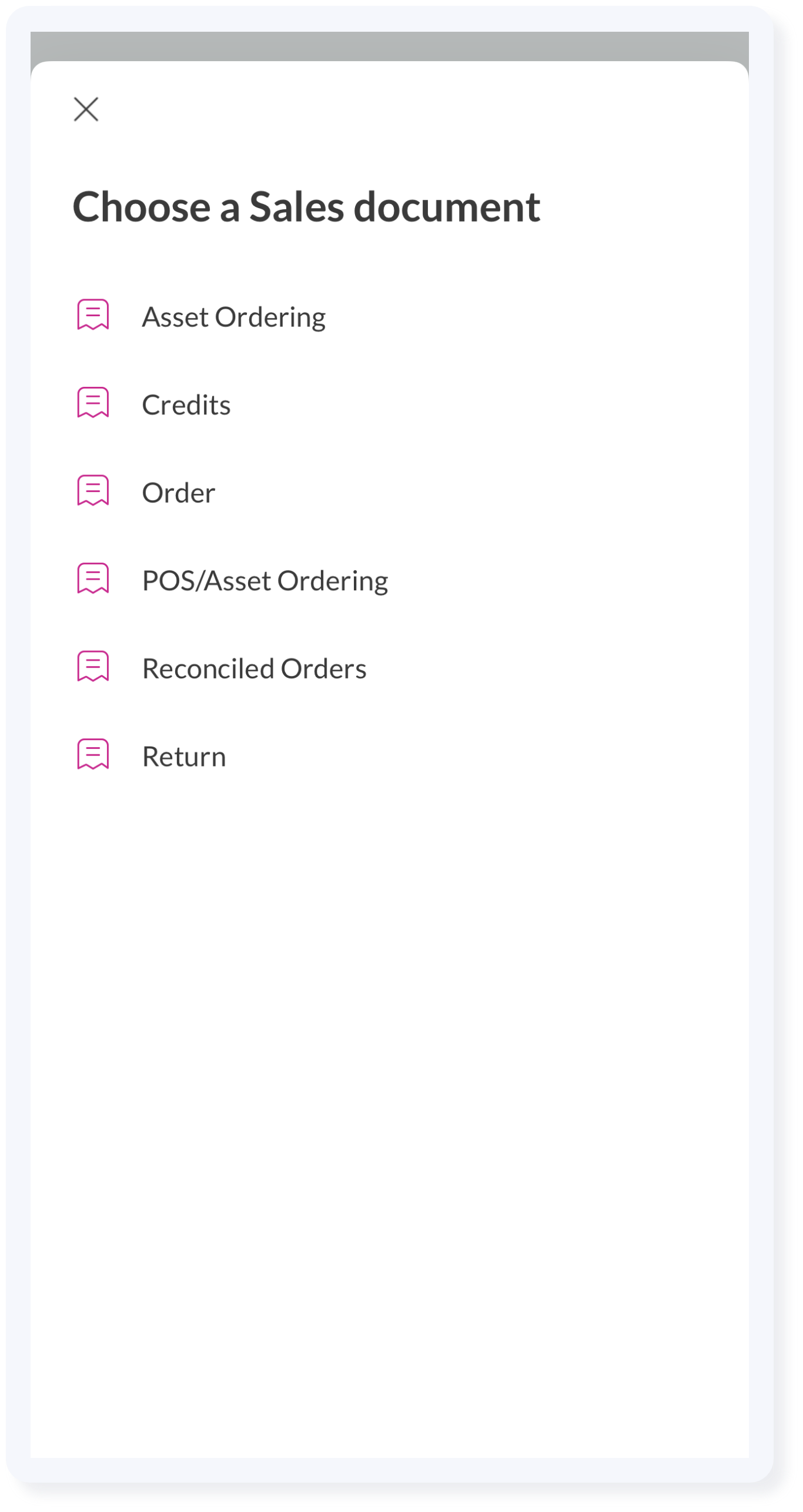 3. In the search bar type in the product code or product name that you are looking for.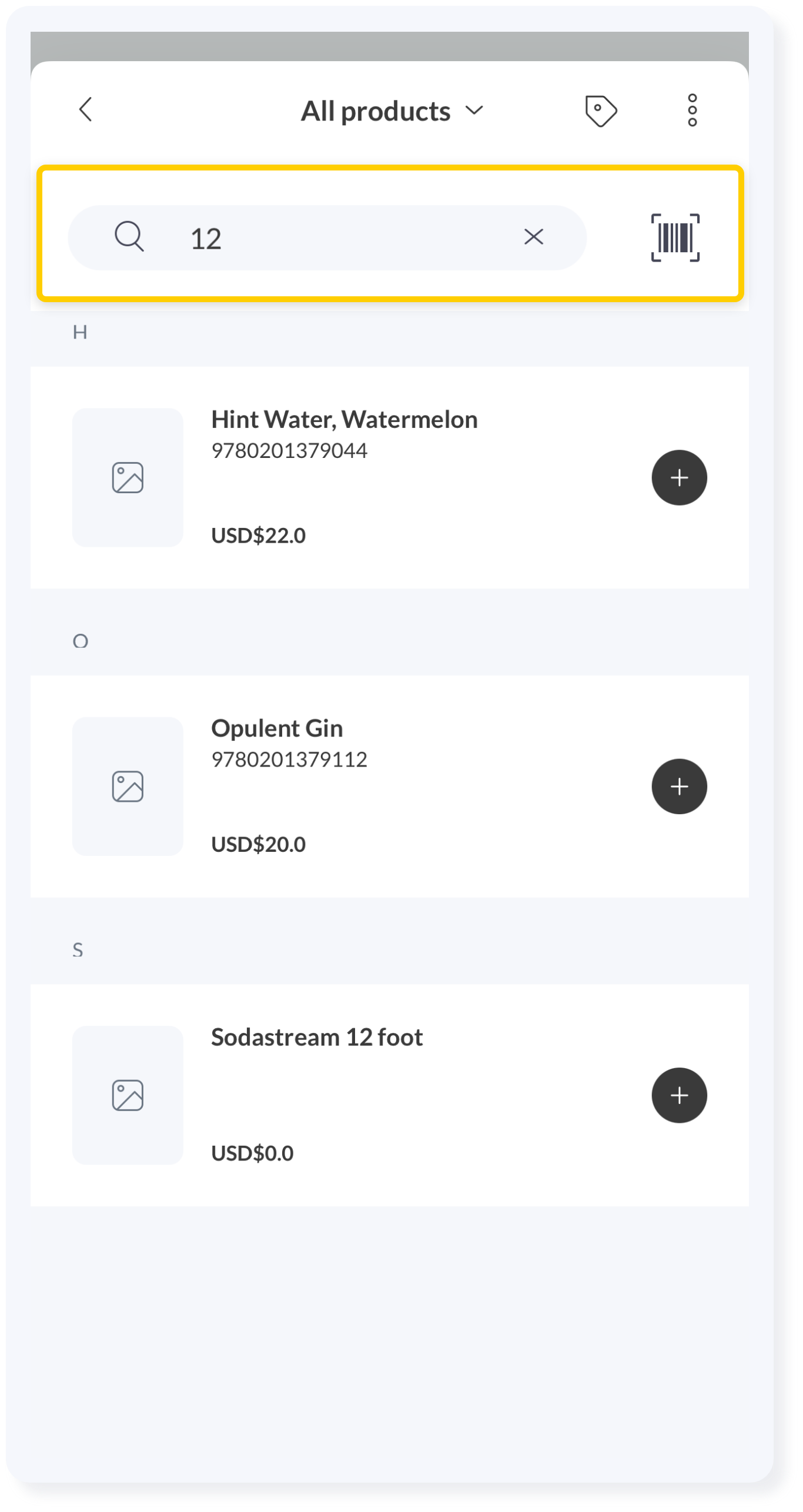 4. Select the product and fill out the purchase order.
Results
This will allow the Reps to track down specific products and place orders more efficiently.