The summary report shows you an overview of your performance, so you can track your work, review your performance and improve your results.
1. Tap on the Menu icon and select Summary.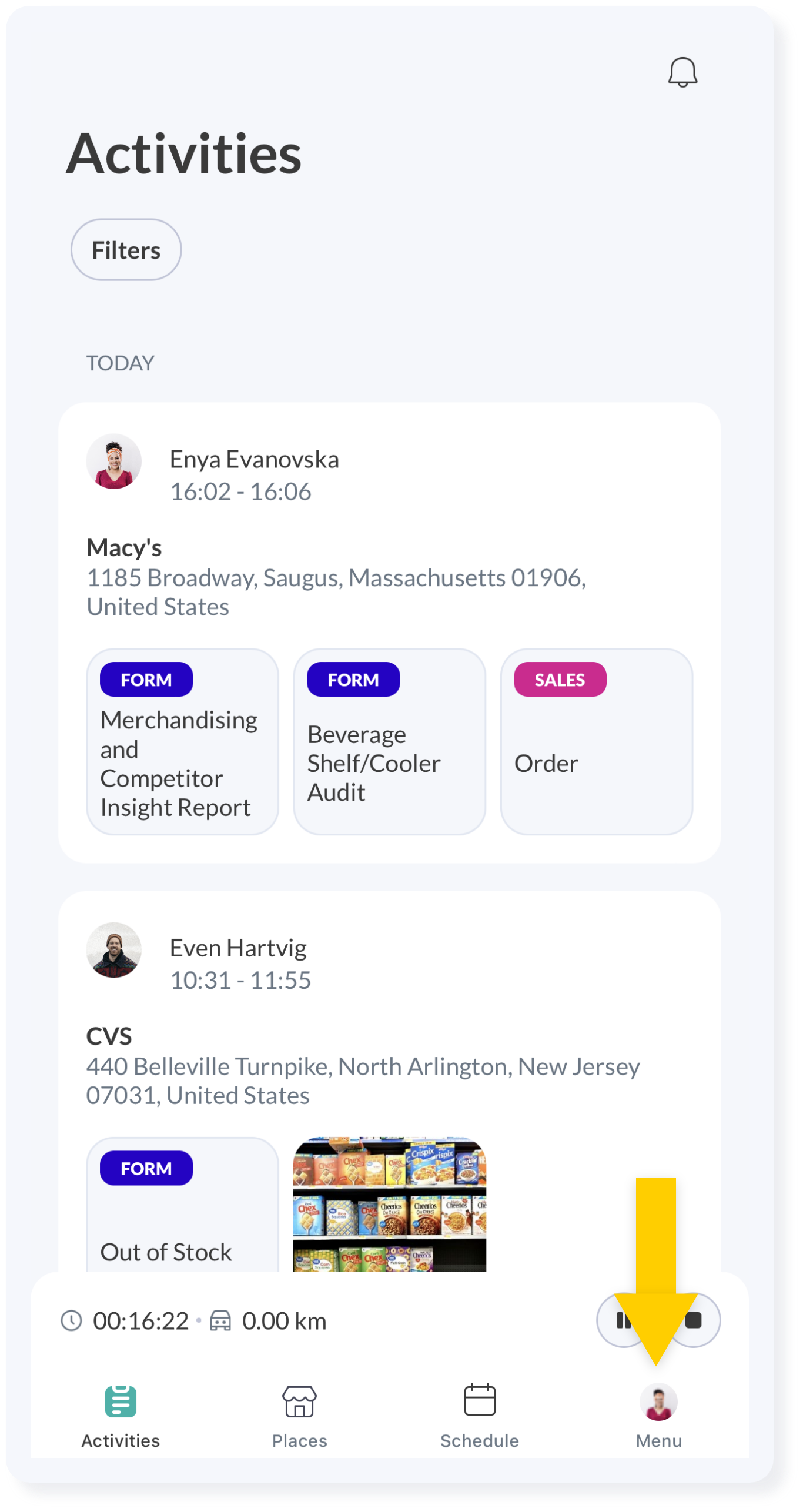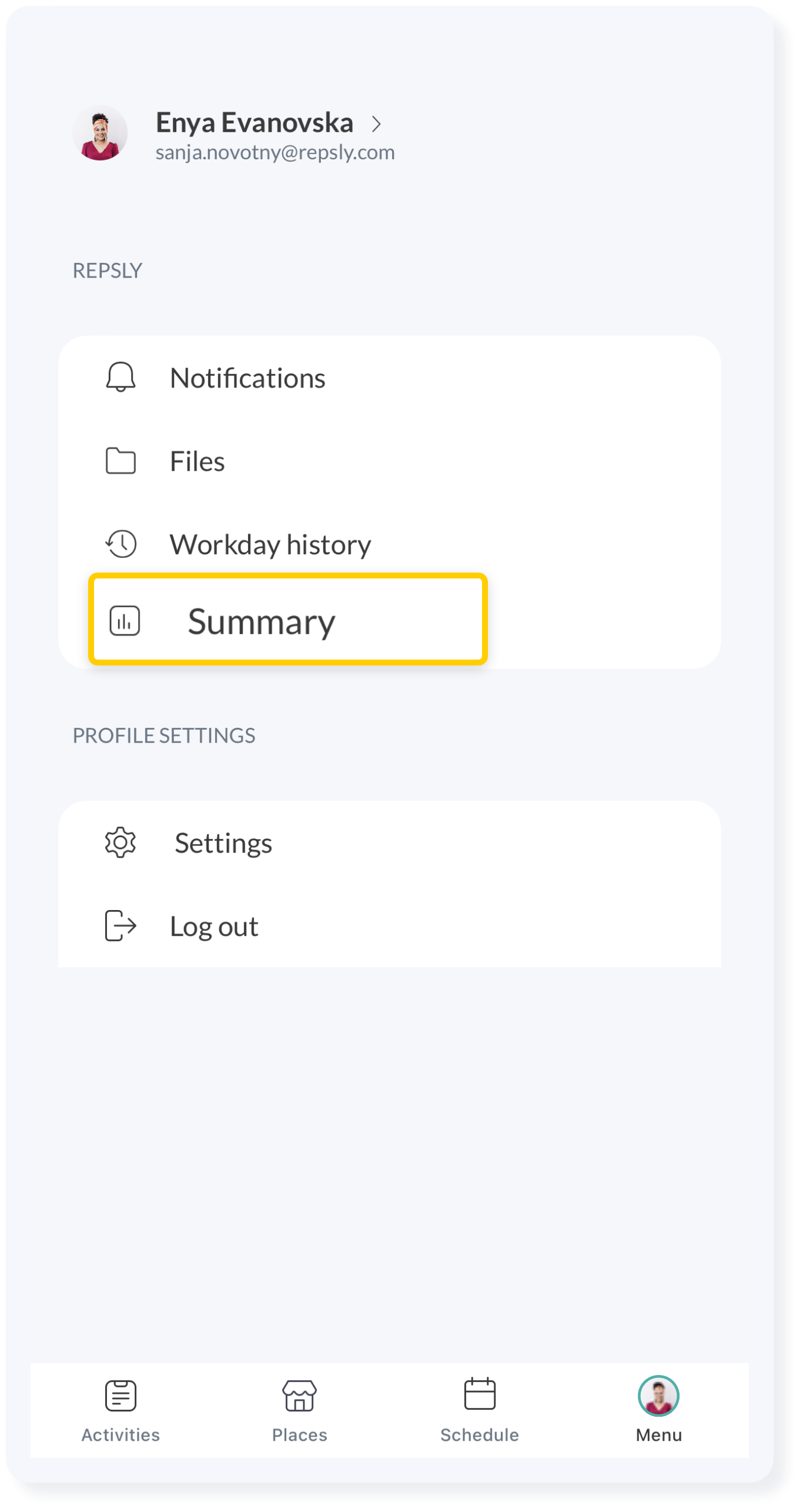 2. Click the Filter button to narrow down the report. Review data in the summary report.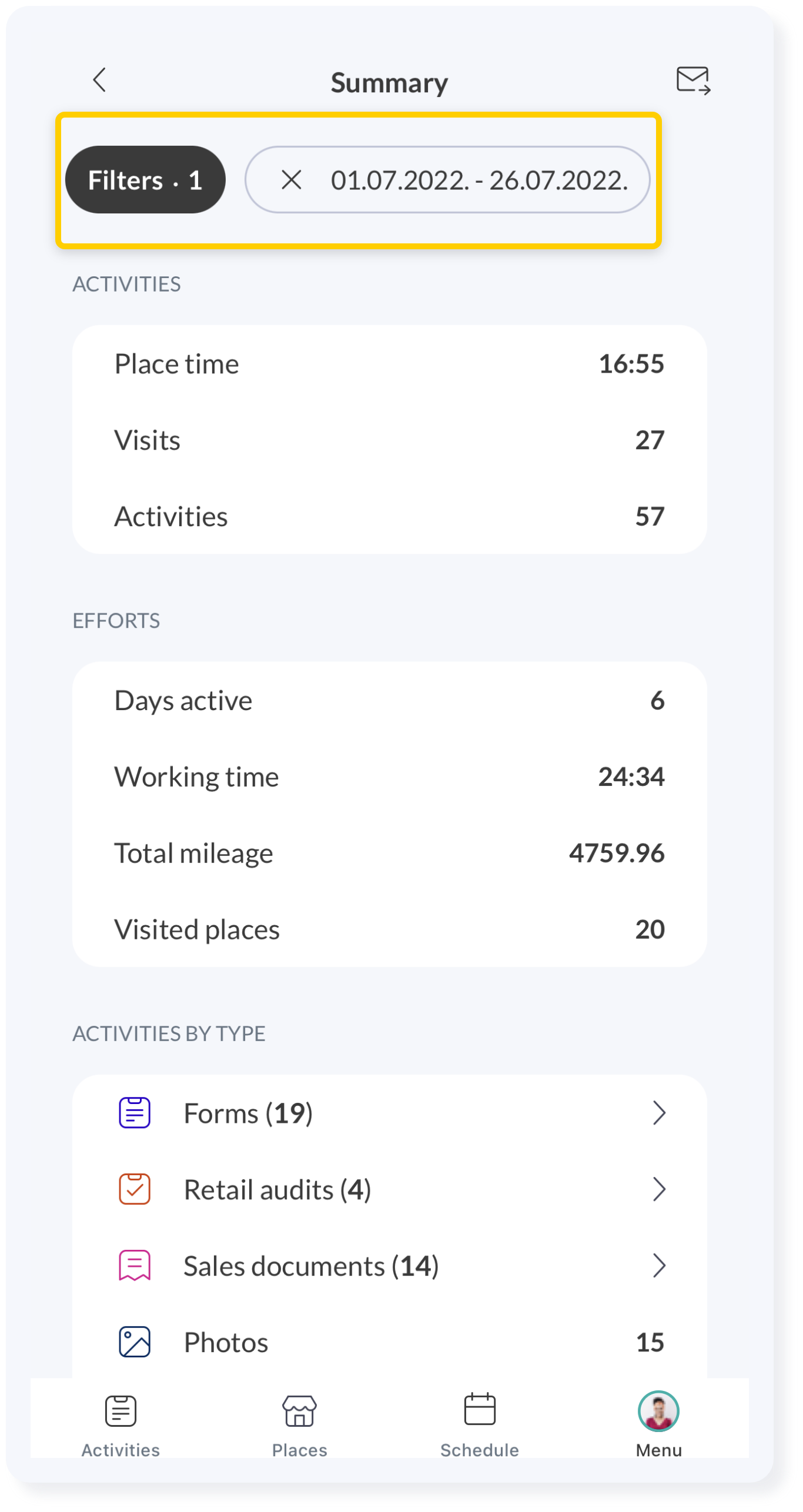 How to Send a Report via the Summary Tab
1. using filters choose which data you want to send. Tap on the Email icon. Type in the email address to who you want to send your summary report. If necessary, add an additional note. Click on send.