Are your photos missing in the backoffice? Are you seeing a red banner and an Unable to sync message?
Sometimes you can experience sync issues even when working online due to poor internet connection. Especially if taking photos, with a poor internet connection, it can happen that the photos can't sync right away due to a large amount of data or data size our servers are trying to pull up. Because of this reason, the pictures you take may appear as broken in the backoffice feed. They will remain that way until your app synchronizes properly with Repsly servers.
The most important thing is to never delete the Repsly app if you are experiencing synchronization issues, for if you do, the data that has not yet reached our servers will be deleted and unretrievable.
You will maybe see an Unable to sync message. Here is how you can resolve the issue:
1. On the main menu, you will see the orange dot that indicates that there is some kind of notification. Click on menu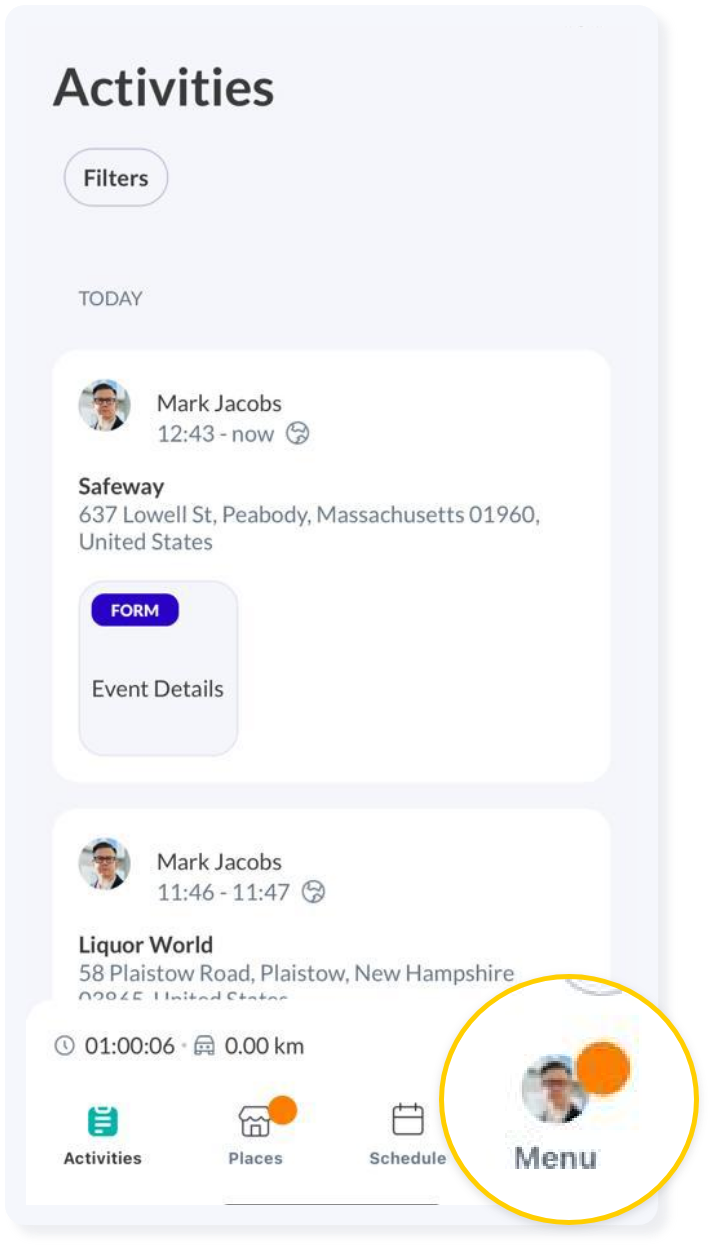 2. Once you open the menu you will see under your name notification to tap to check unsent activities.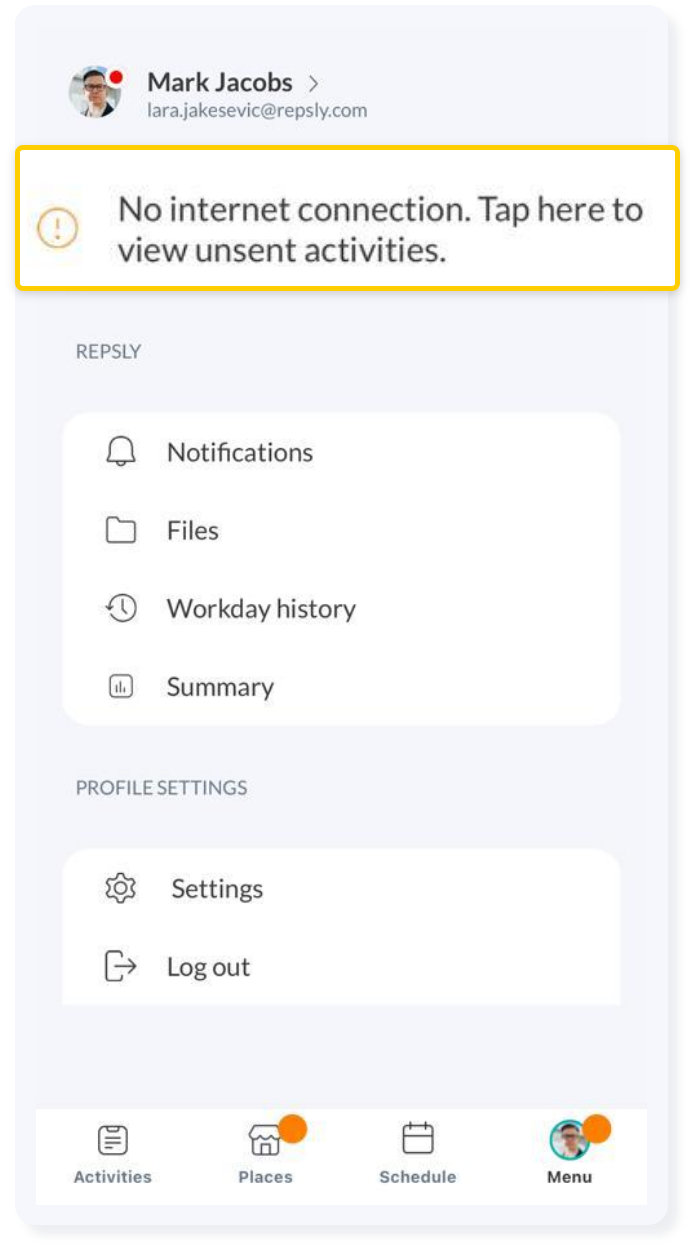 3. Once you tap to see unsent activities, you will see the list of the activities that are not properly synced. Click on the sign in the right corner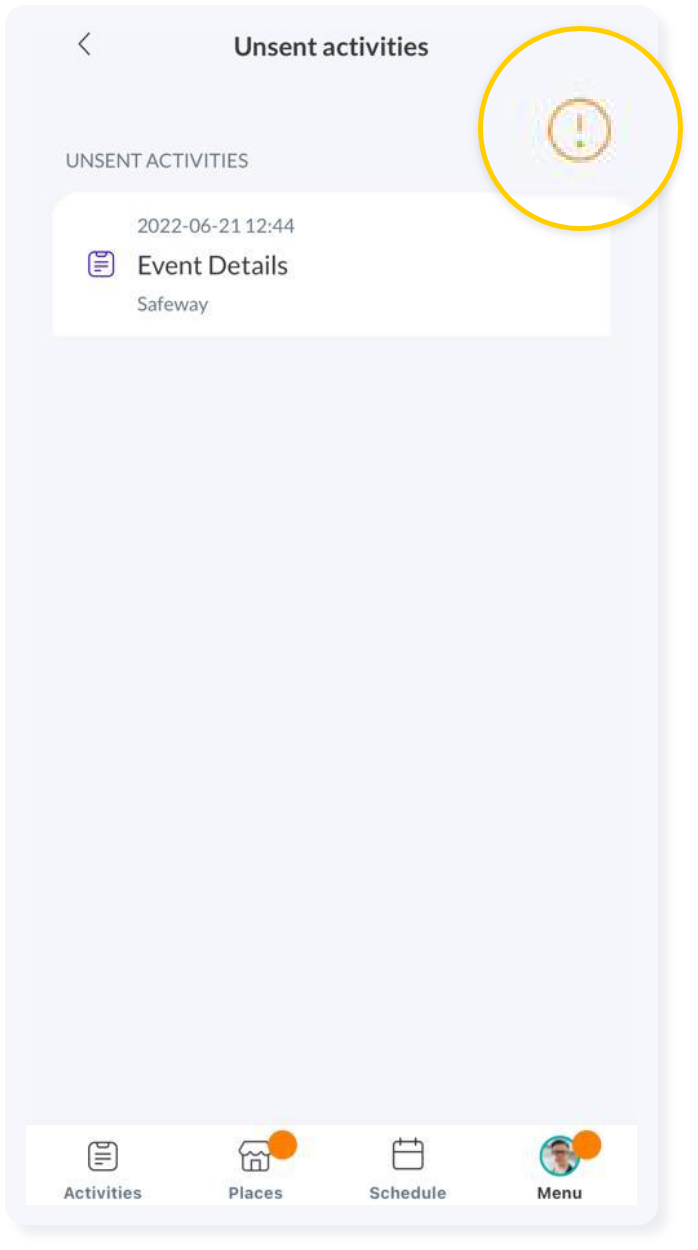 4. You will see the message that indicates that you need to connect to the internet to sync your activities.