In our new feature Document Library, we add some new abilities, Filters, that will help you link your Files to specific Places. To make it easier to organize your fieldwork and enable your Representatives to have better visibility in searching Files important for certain Places.
In the next steps, we will show you how to link files to Places using Filter:
1. Once you open the Files tab, click on the three dots, choose to Manage Places.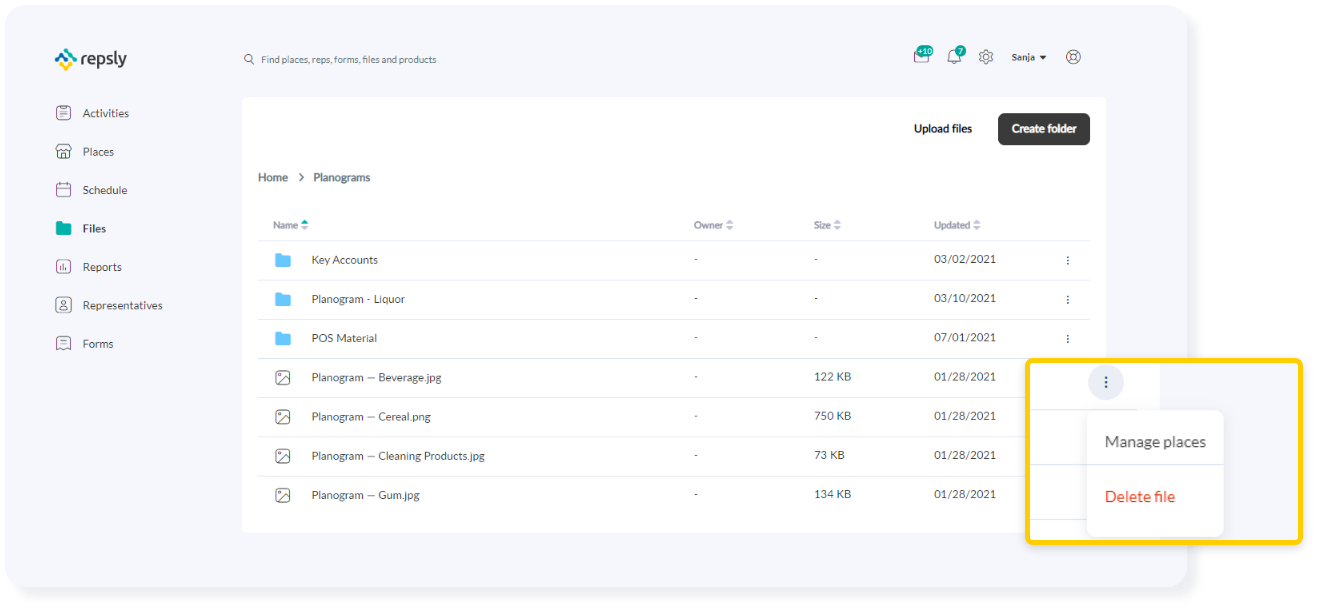 2. New window will appear. Uncheck the box next to the Show only linked places to see the list of your Places.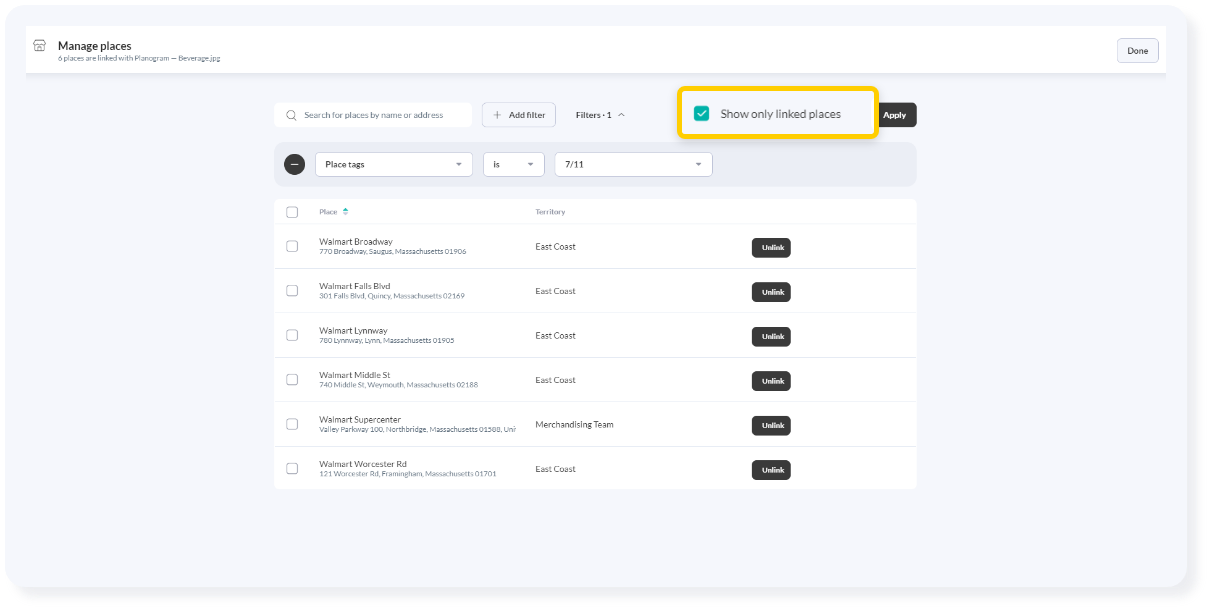 3. After that, you will be able to see the Place list. Click to Add filter; choose the filter that you want to use for searching certain places, for example, Place tag. You will see the list of your Place tags, choose the Place tag that you want to filter your Places, and click Apply (you can use more filters if you want).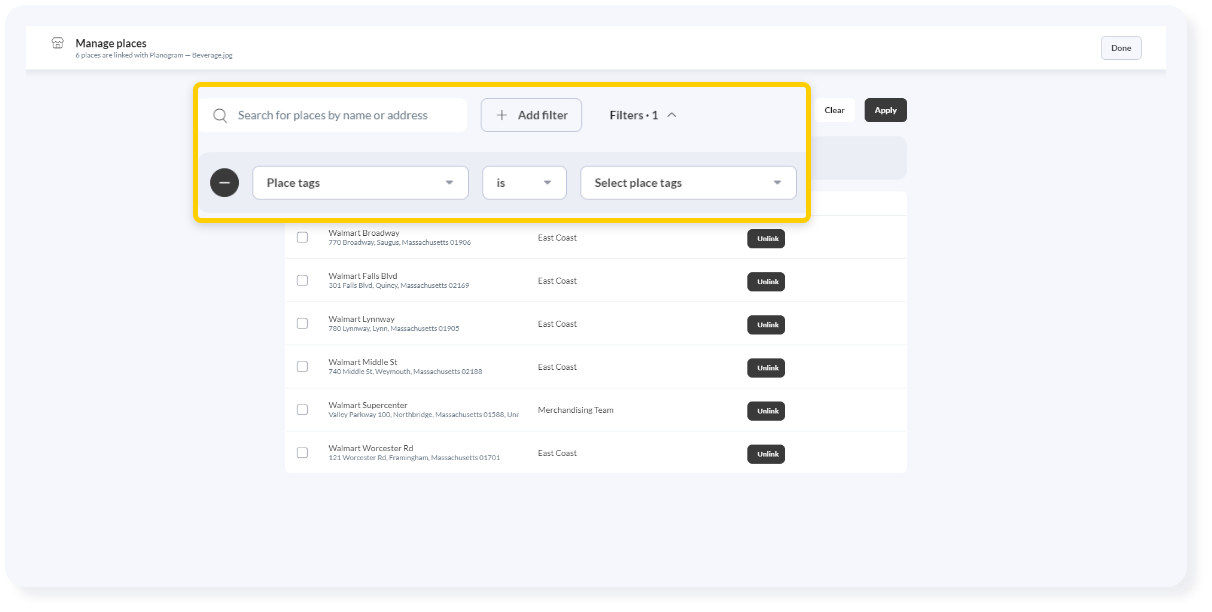 4. Once you apply the filter, you will see the Places that only have the Place tag you used. There are two ways to link File to Place:
You can check the Places on the left side of the screen by marking them with an arrow, and then after you select all of them, click on the Link Places at the bottom of the screen.
You can click on the Link button on the right side of the Place list.
Once you are done with linking the places click, Apply.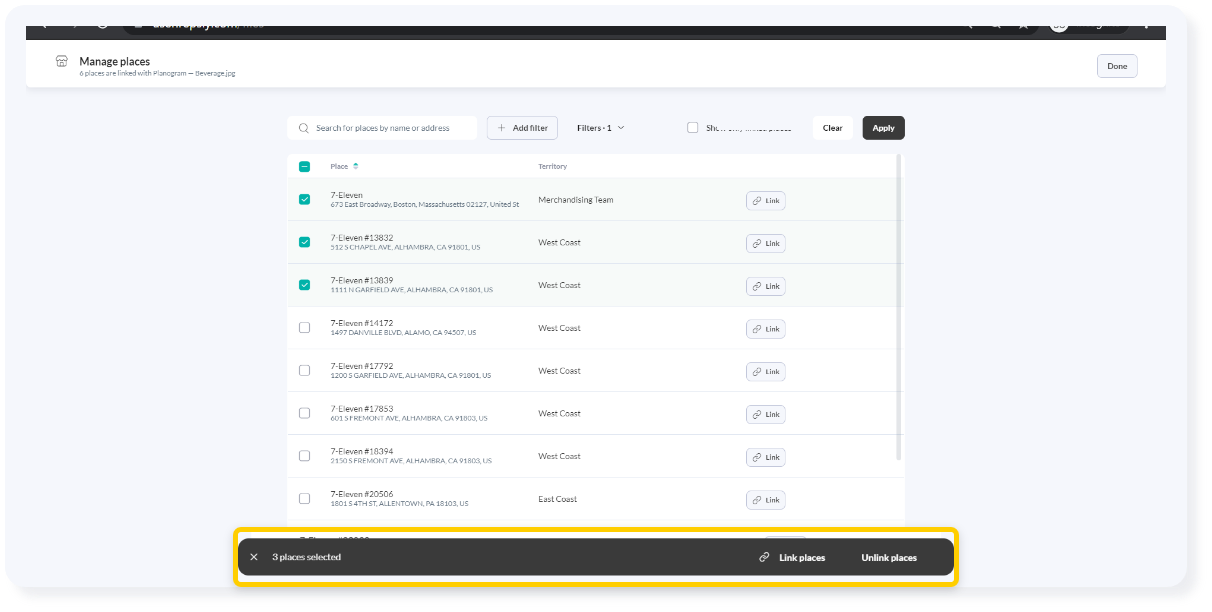 Result:
Now your Files are linked to the Places you have chosen. Here is how Representatives can see them in the Mobile app without using the File tab in the Menu thread.