Our Repsly mobile app can be used both online and offline, but it is essential to connect to the internet in order for your data to be synced with the back office.
Sometimes you can experience sync issues even when working online due to poor internet connection. Especially if taking photos, with poor internet connection it can happen that the photos can't sync right away due to a large amount of data or data size our servers are trying to pull up. 
If your Representatives are having trouble with synchronization, they will receive an 'Unable to sync' message. Here is how to resolve the issue:
1. Do NOT delete the application; this may cause permanent loss of information.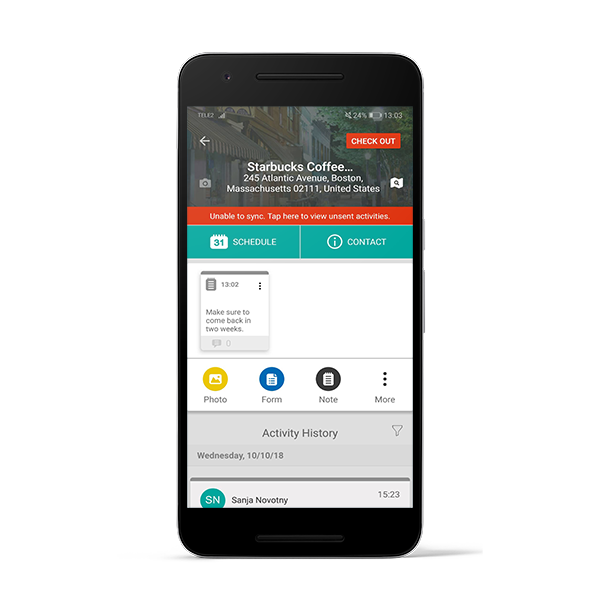 2. Make sure you have a strong internet connection, preferably WiFi. Test with a web browser.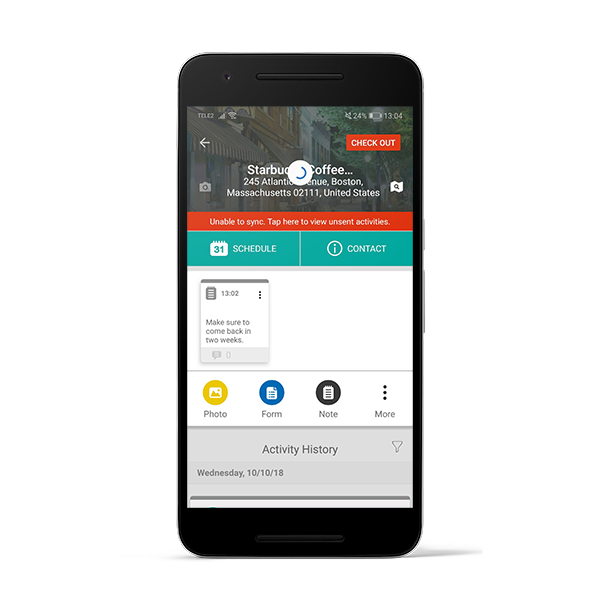 3. Login into the Repsly app. Place your finger on the screen, and pull down to refresh the app on the activity screen.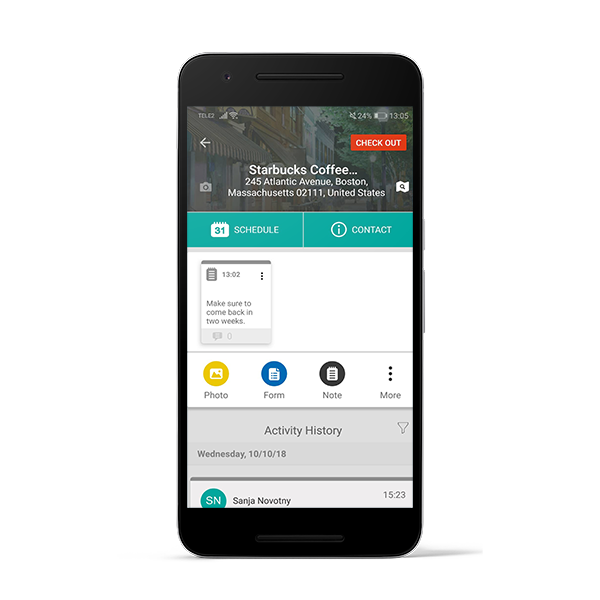 If the red bar with the message is no longer visible, that means that you have successfully synchronized to the web app.
If the advised didn't help and the issue persists, please reach out to the Repsly support team via
support@repsly.com