Route optimization involves finding the most efficient way to navigate from one point to another or multiple points within a given timeframe. This process minimizes travel time, reduces fuel costs, and enhances overall operational efficiency. The challenge lies in managing multiple destinations and time constraints, a common scenario in scheduled visits.
To be able to use route optimization, the visits need to be scheduled from the back office or mobile app.
Explore Route Optimization in Action: Watch Our Video Example:
Step-by-Step Guide for Route Optimization:
1. Access your schedule and ensure that you have scheduled visits. Select the Map icon to access the Route feature.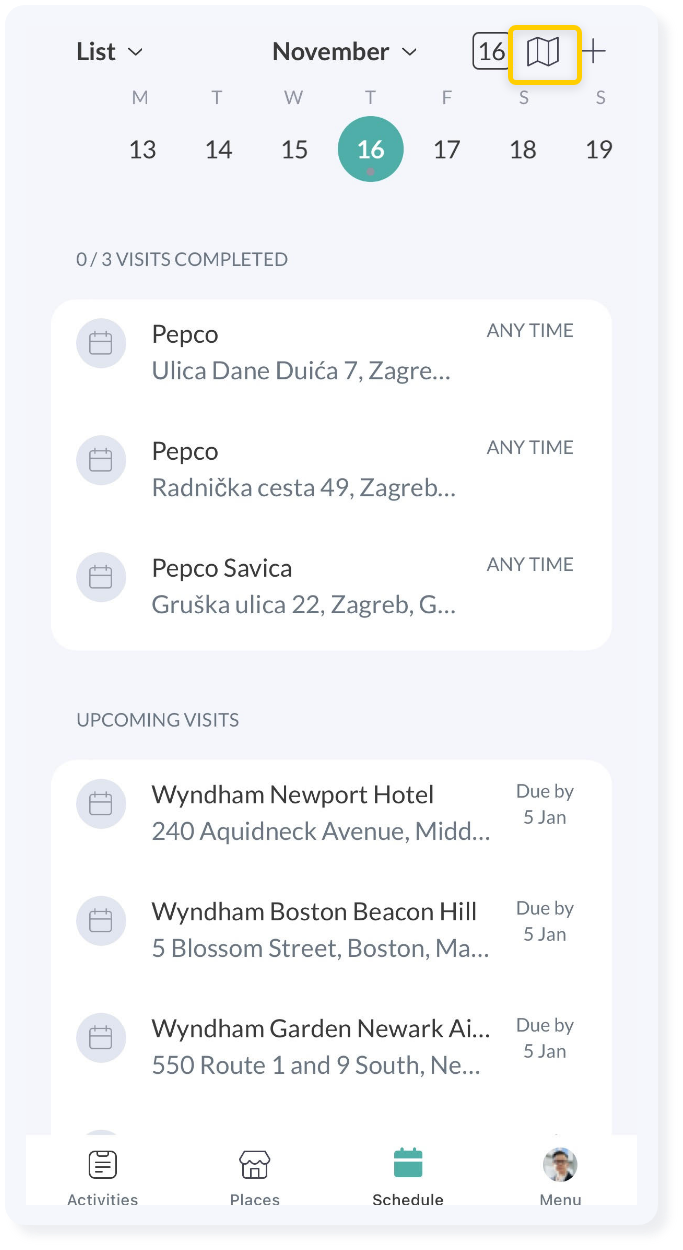 2. Select the "Edit Route" button to explore options for optimizing or reordering your route.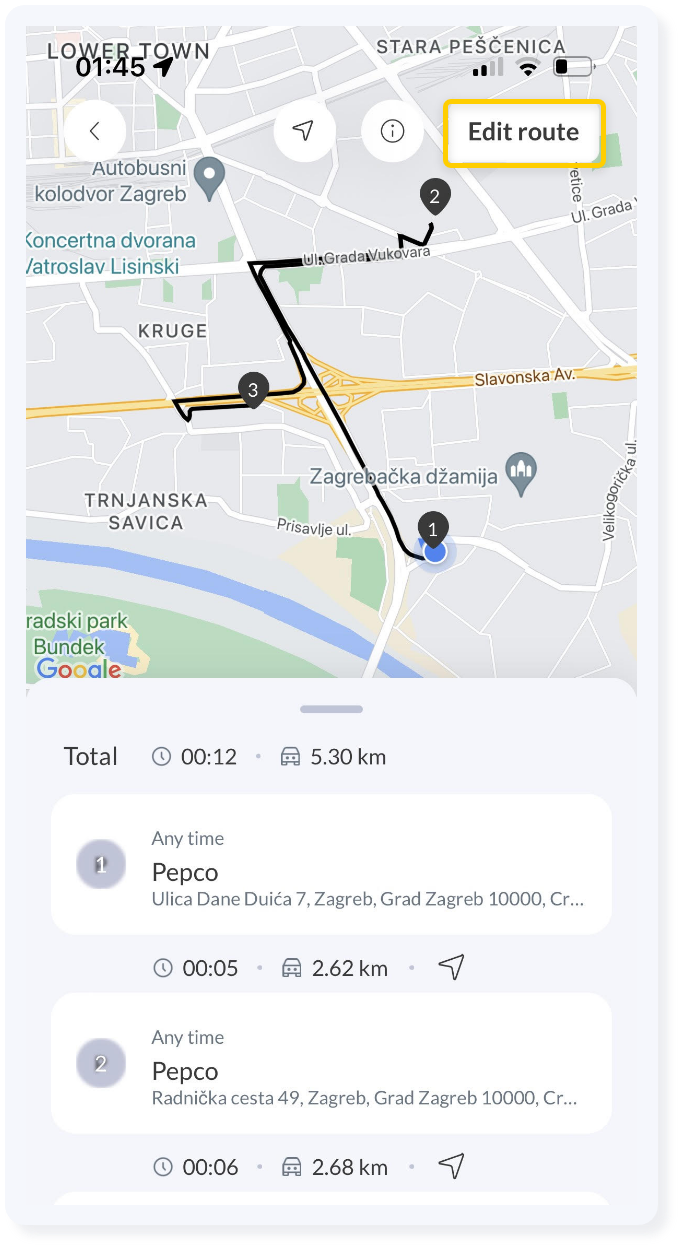 3. Select your preferred option and optimize the route.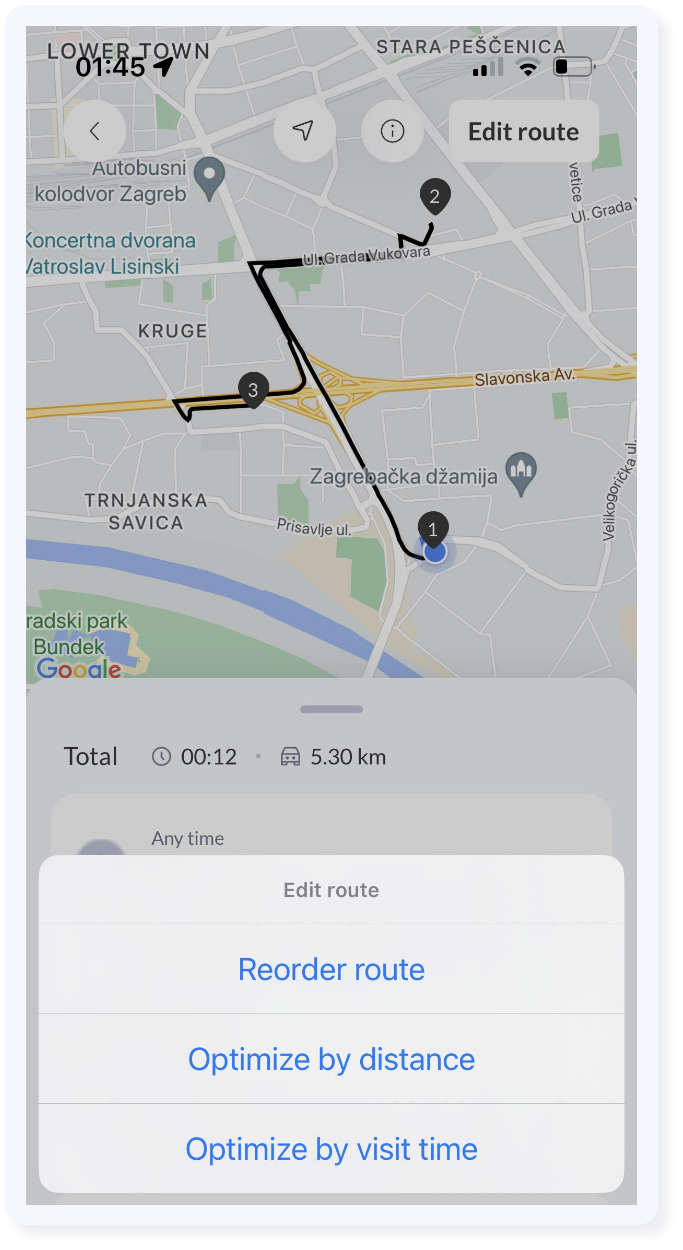 4. Example of Optimize by distance option.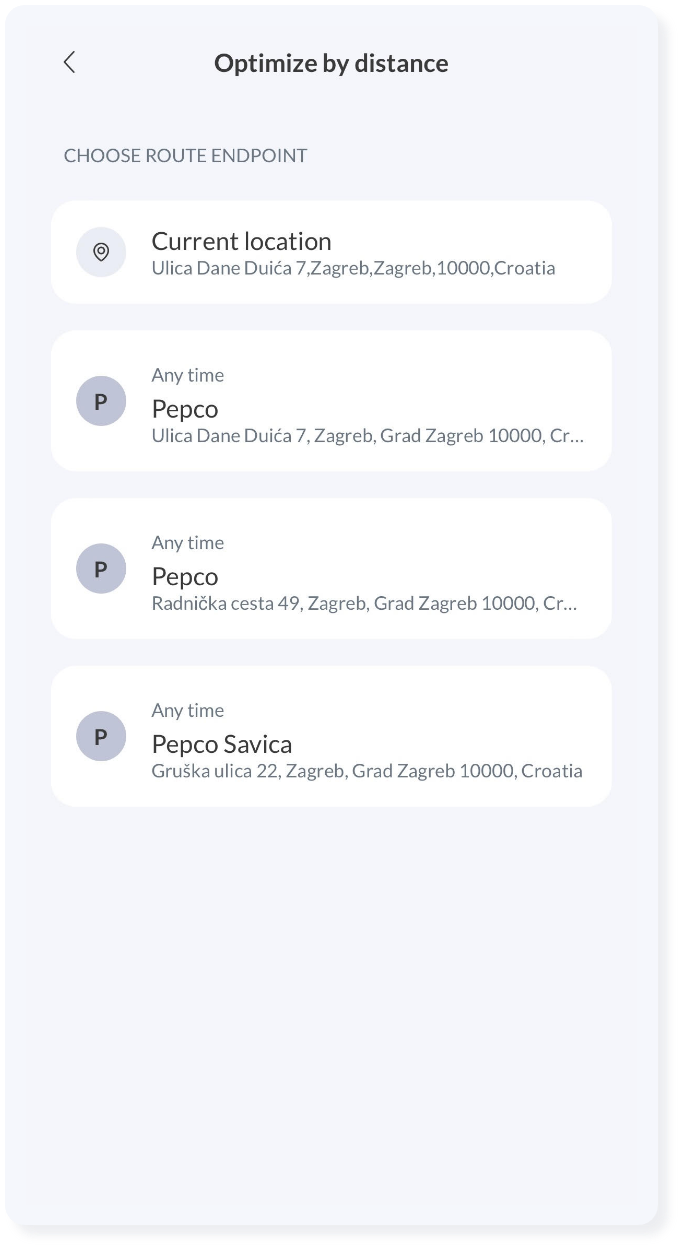 Key Features to Note:
Limited Scheduled Visits: You can optimize routes for up to 25 scheduled visits.

Exclusion of Unplanned Visits: Unplanned visits are not considered in the route optimization count.

Optimization limit: If your scheduled visits exceed 25, route optimization and map access will be restricted.
Key Benefits of Route Optimization:
Time Efficiency:

Maximizes time spent at each location.
Reduces idle time and minimizes overall travel time.

Cost Savings:

Decreases fuel consumption and vehicle maintenance costs.
Optimizes resource allocation, leading to financial savings.

Enhanced Customer Satisfaction:

Ensures timely arrivals and adherence to schedules.
Improves customer experience through reliable service.

Improved Planning:

Enables better allocation of resources based on real-time data.
Facilitates dynamic scheduling adjustments in response to unexpected events.
Conclusion:
In a world where time is money, route optimization for scheduled visits is a game-changer. By leveraging technology, data analysis, and strategic planning, businesses can streamline their operations, reduce costs, and provide a level of service that sets them apart from the competition. As the landscape of route optimization continues to evolve with advancements in technology, embracing these strategies will be crucial for businesses aiming to stay ahead in the competitive market.