Reps can search for places using any identifying criteria, and Repsly will immediately filter the list, simplifying the place search process.
1. Press on the Places tab. Select place.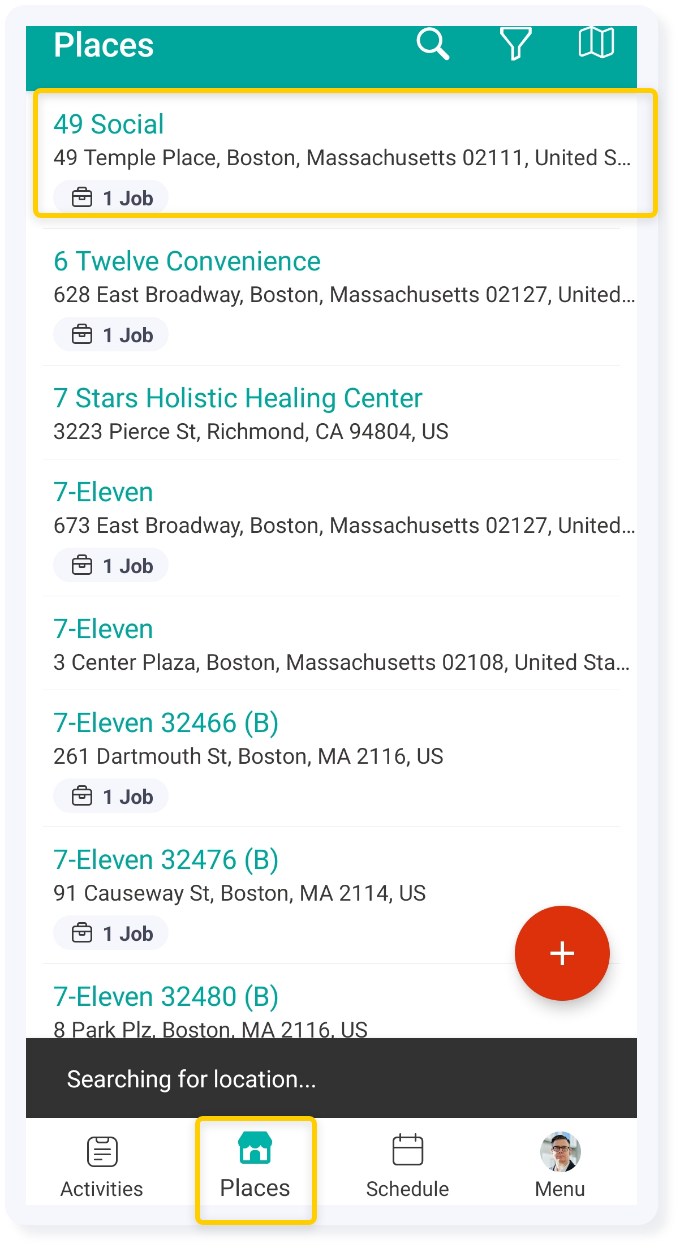 2. Click on the check-in button.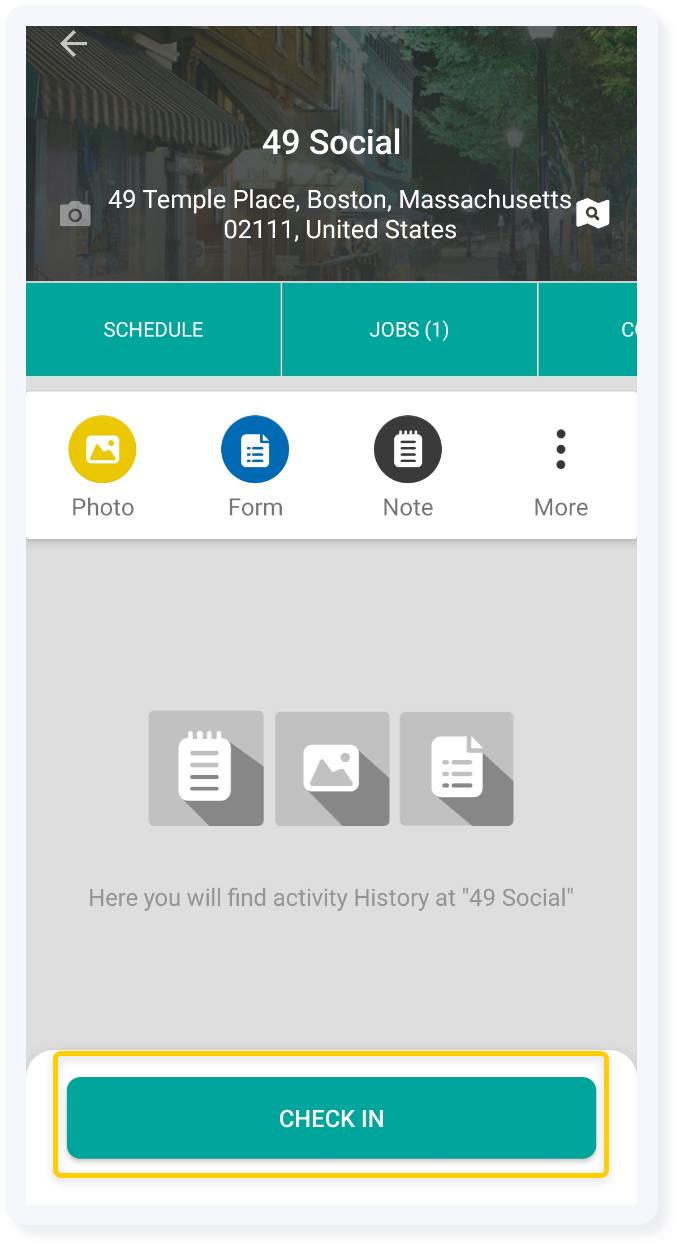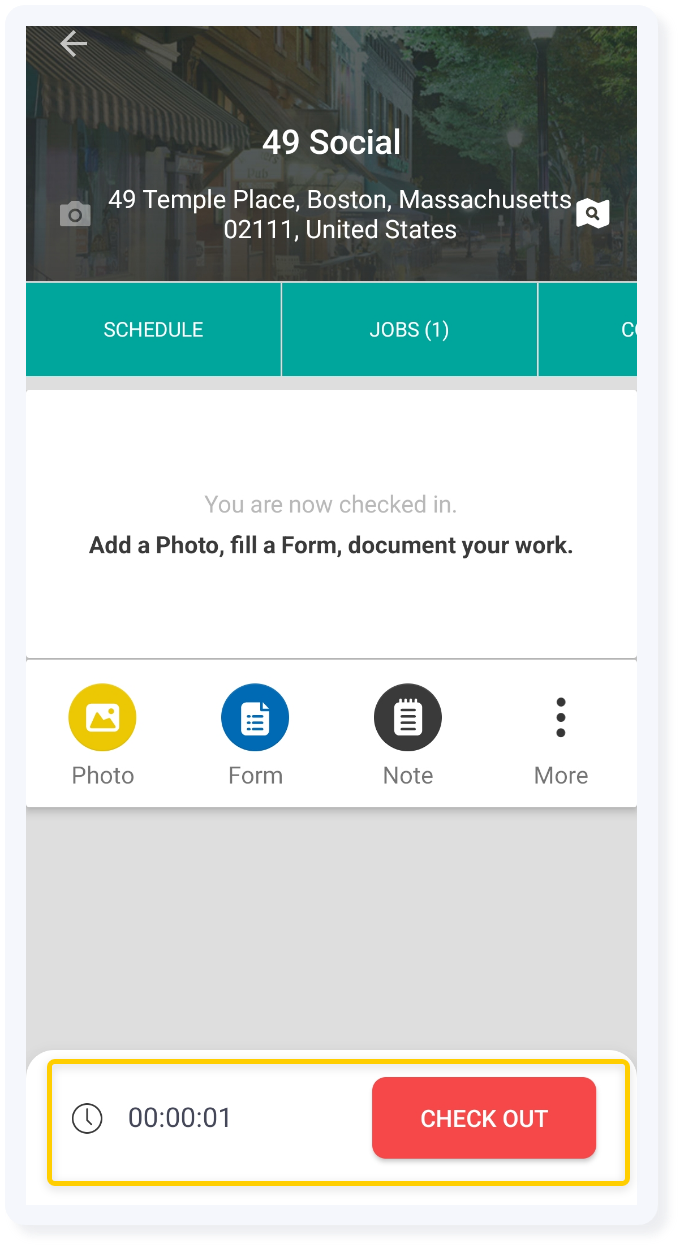 This will increase rep efficiency and will simplify fieldwork for the reps.
You can also search your places by different filters. One popular option is to filter your places by the last visit date.