Notification management
Mute notifications
With our new setting, representatives can mute notifications that they find more disrupting than beneficial for their workflow.
the check-in and workday notifications can be muted directly from the notification
the check-in notifications can be muted from the Settings screen
notifications can be unmuted from the Settings screen
1. Click on the Menu icon and select Settings.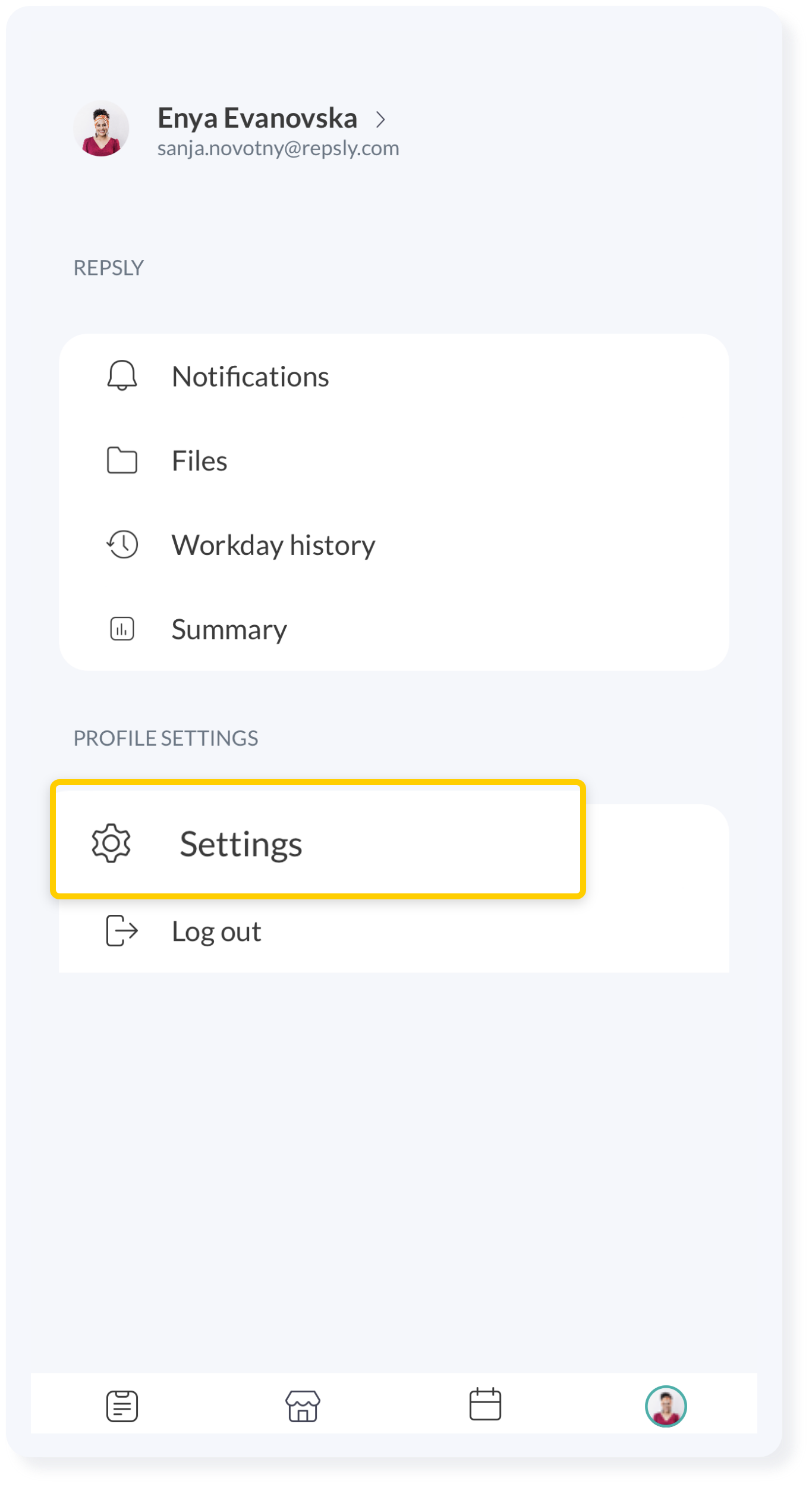 1. Select Manage notifications.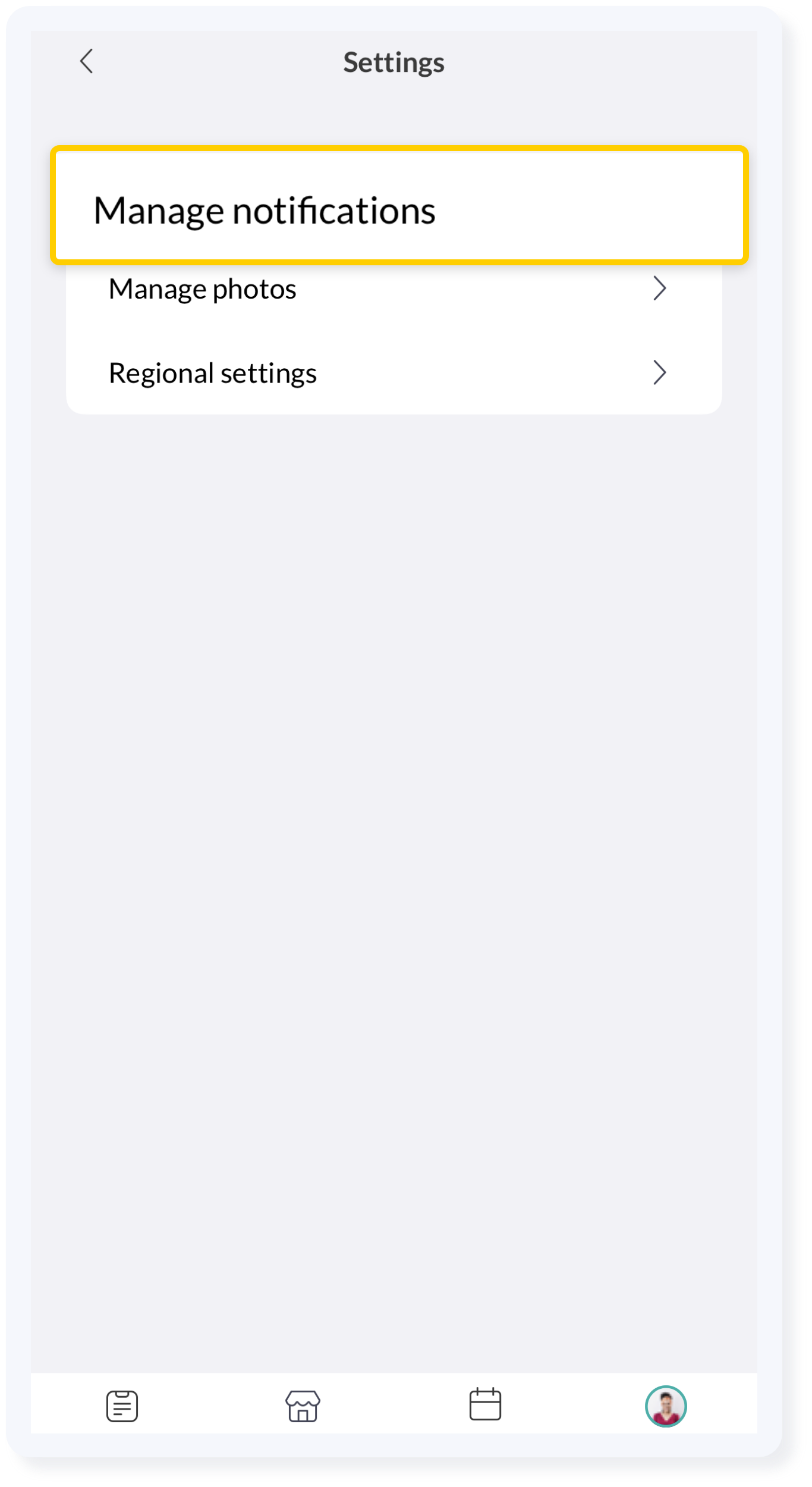 3. You have an option to manage notifications for auto check-in and workday status.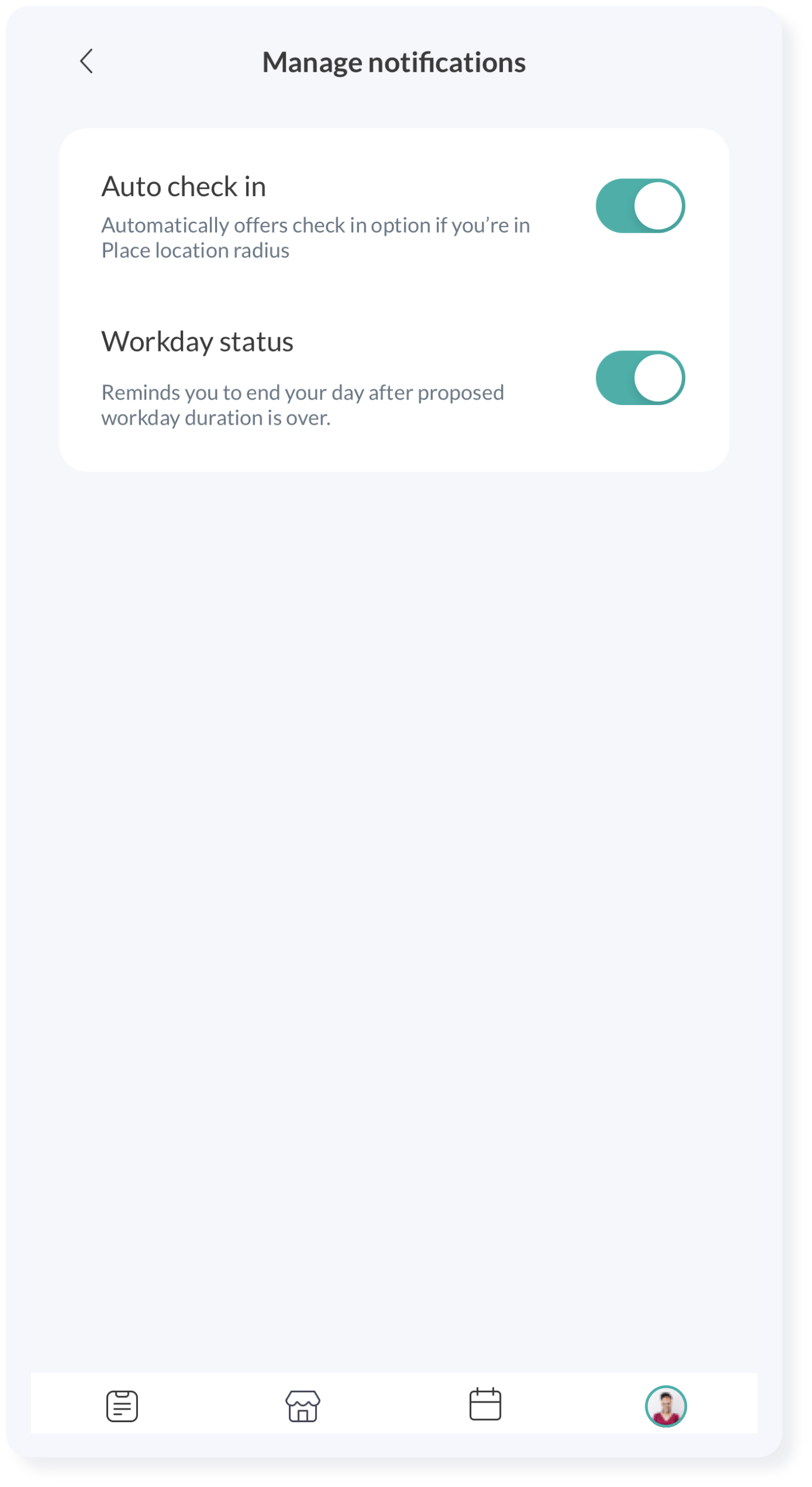 NOTE: If you install our app on another device, you will have to adjust the notifications again