Repsly allows you to email forms, audits, or orders directly from the mobile app! Making it easier to share data and complete tasks.
For this option to work, the allow the representative to send emails from the mobile app option must be enabled in your profile from a Backoffice account. So if you are having trouble sending emails, contact your manager and check if they have enabled this feature for you.
1. Tap on the Places tab. Choose the place you want to send the form from.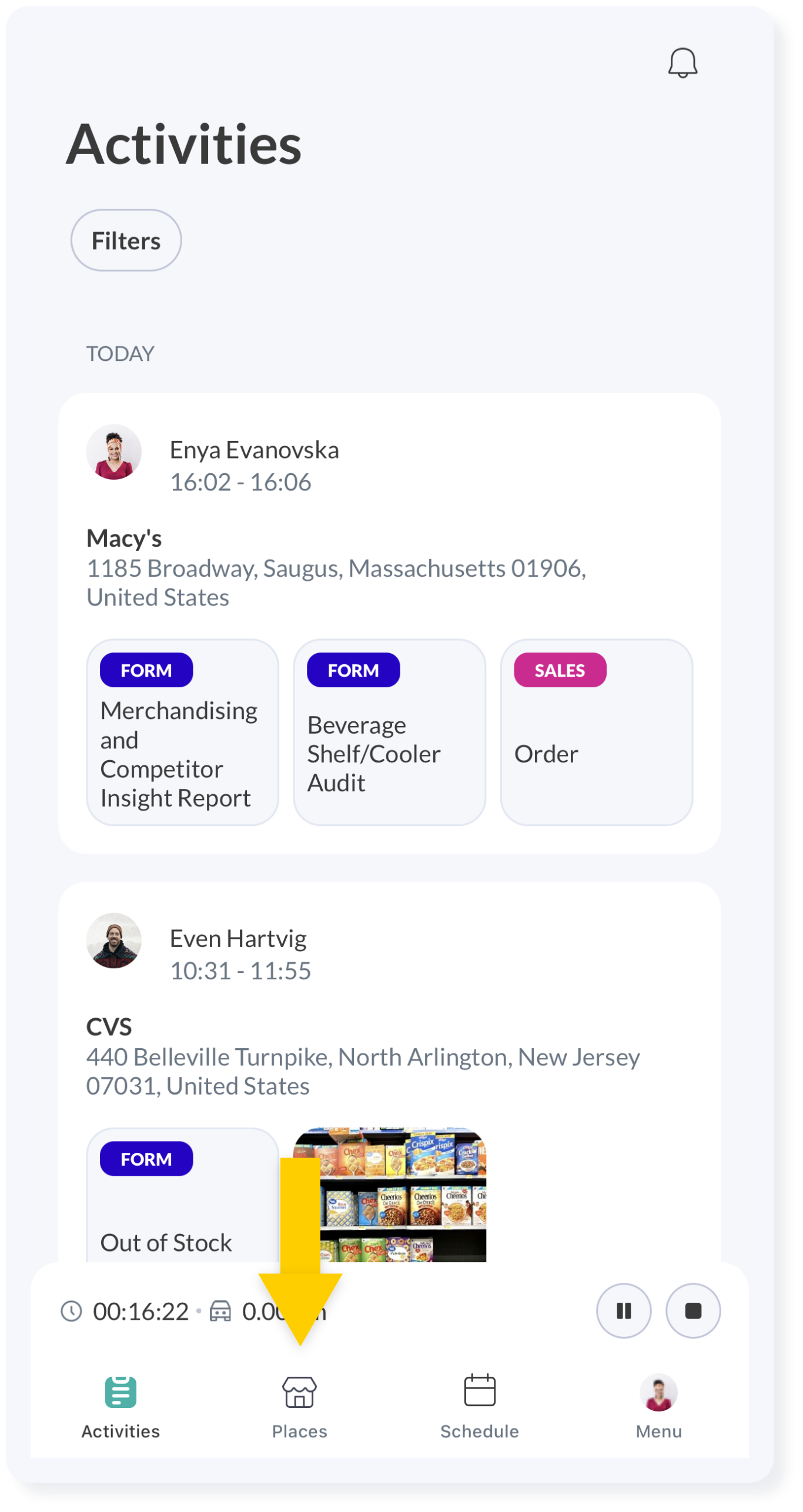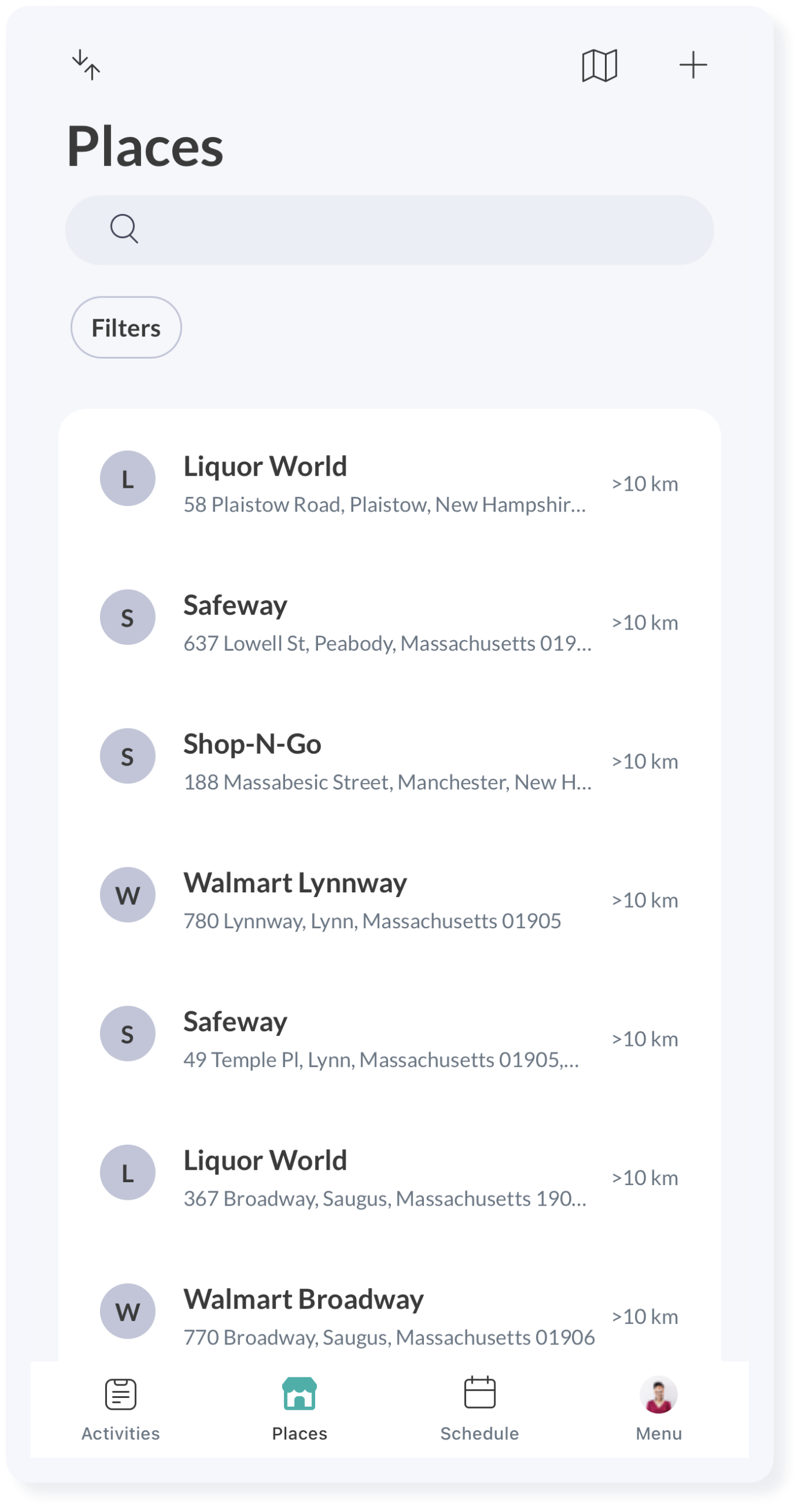 2. Check in to the selected place and then press the Form button.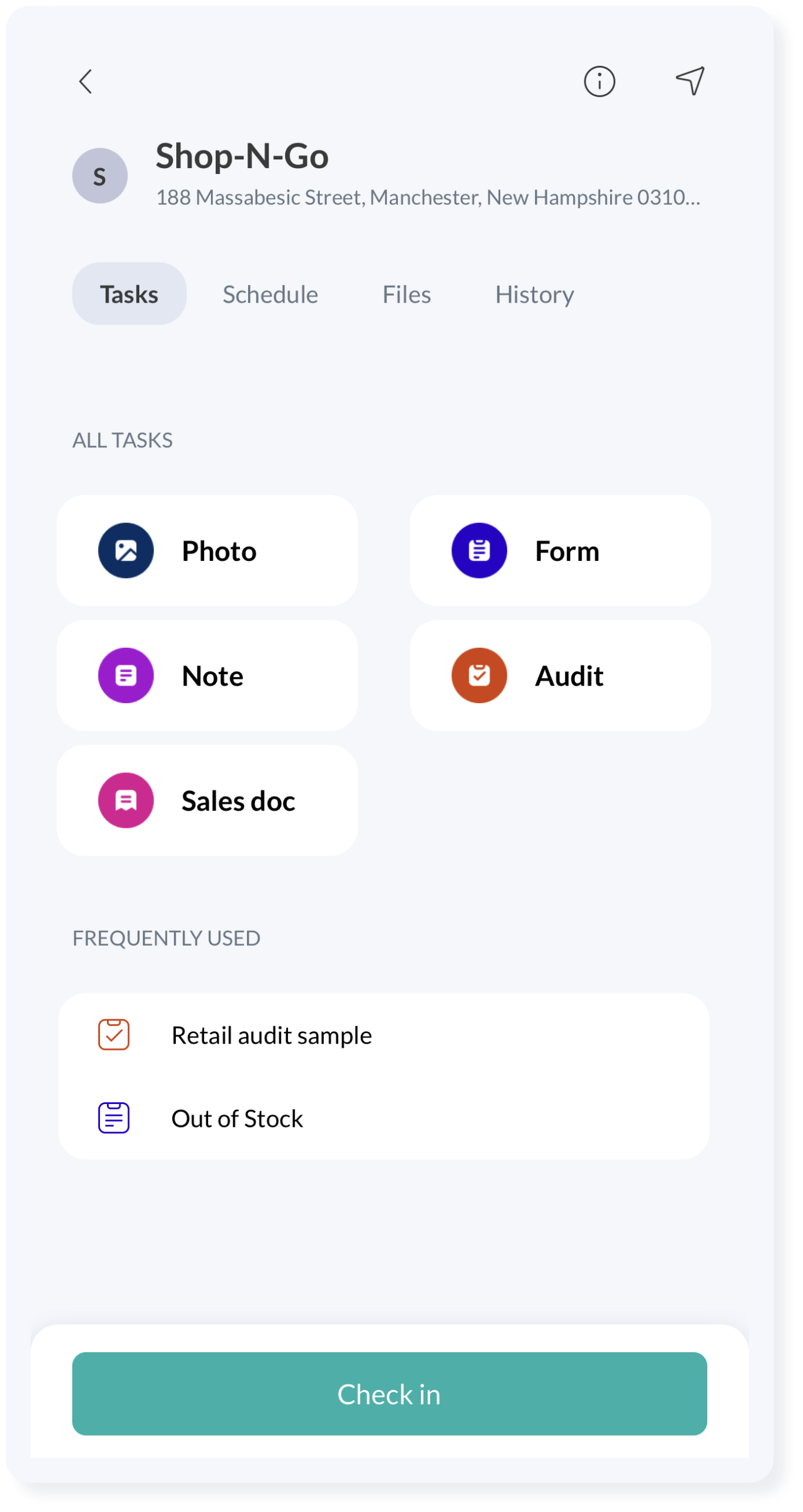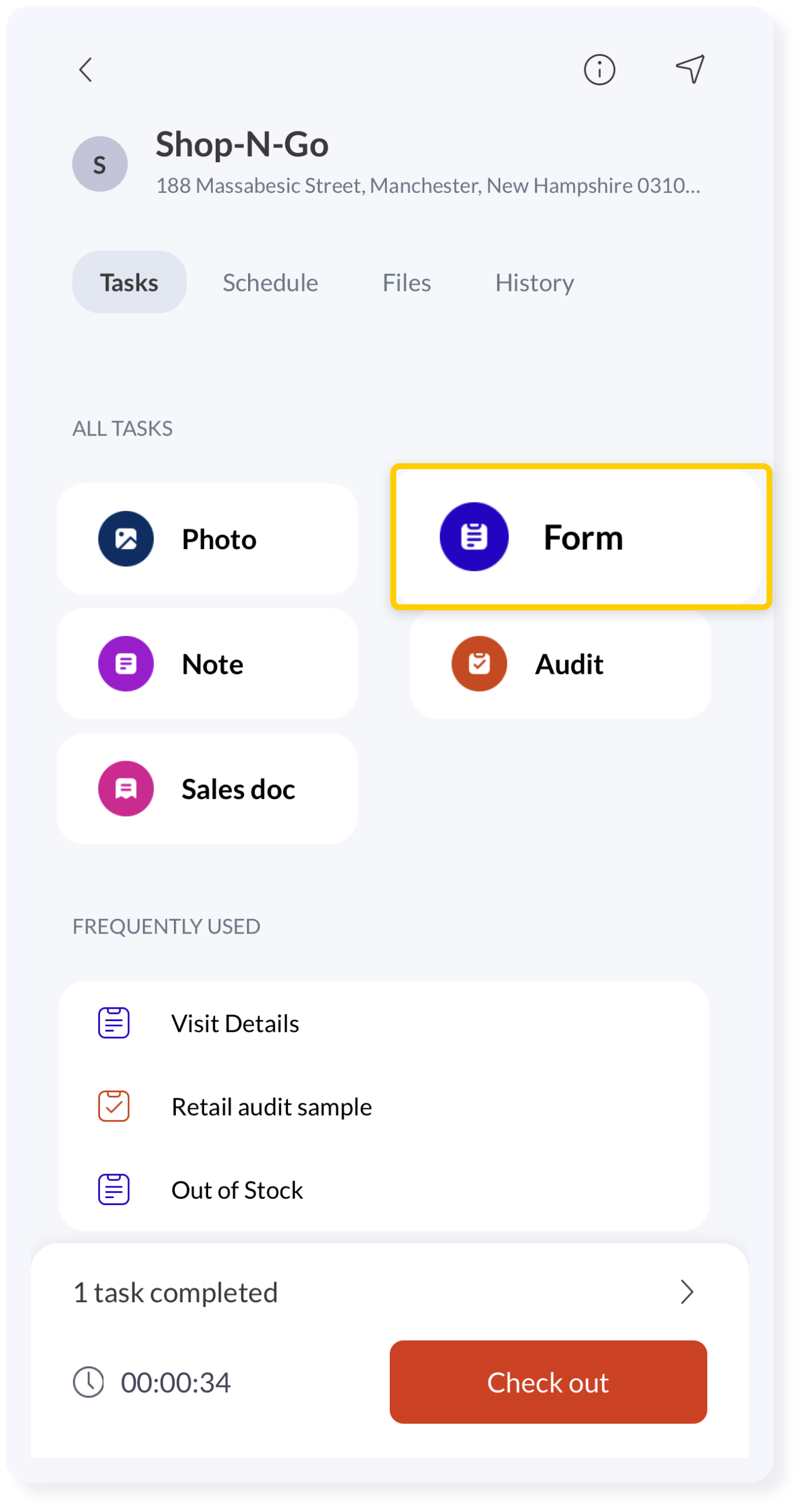 3. Choose the appropriate Form.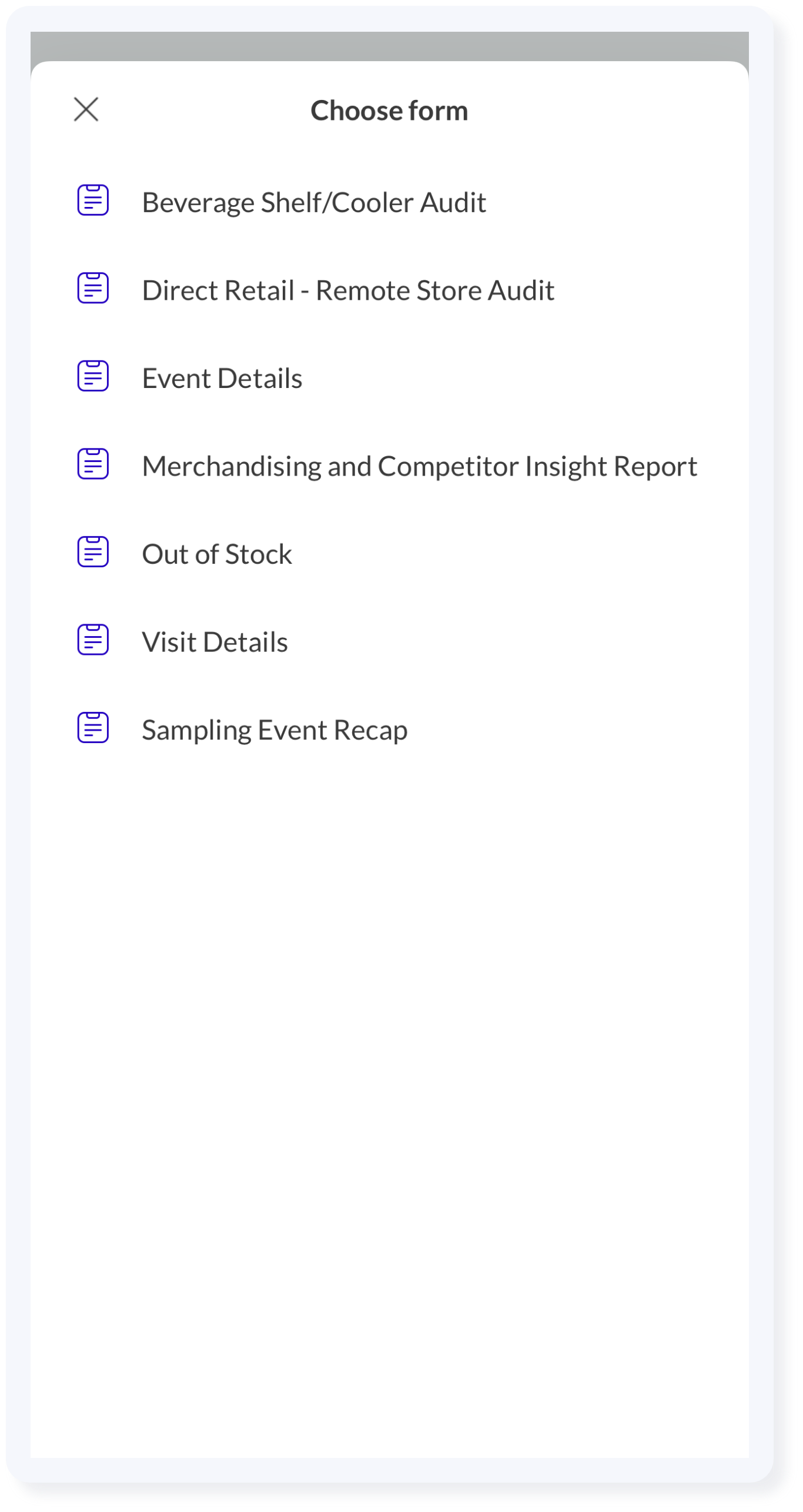 4. Fill out all the necessary fields on the form. Press the Submit button.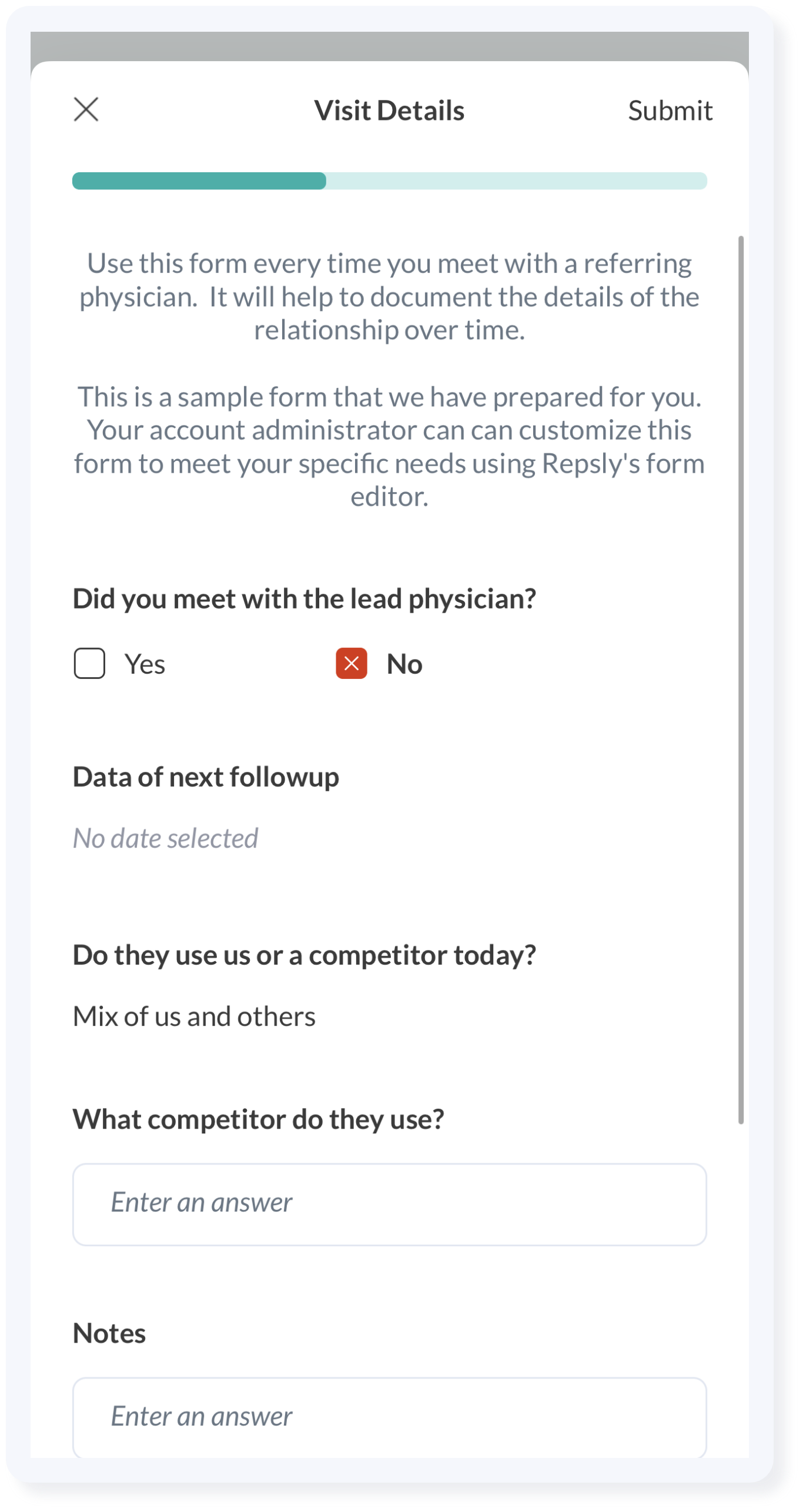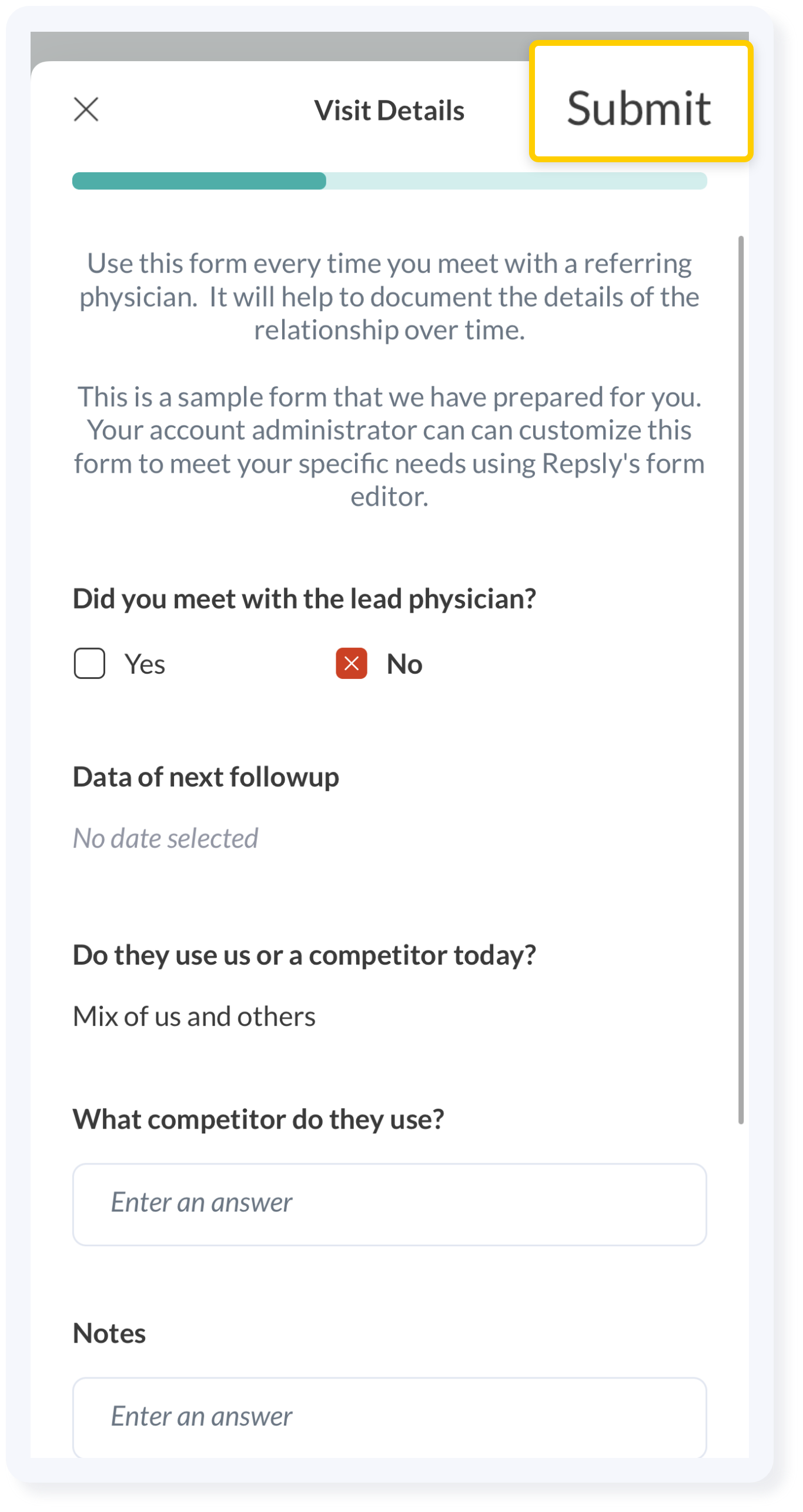 5. If you want to email this form, please click the Submit and send by Email button.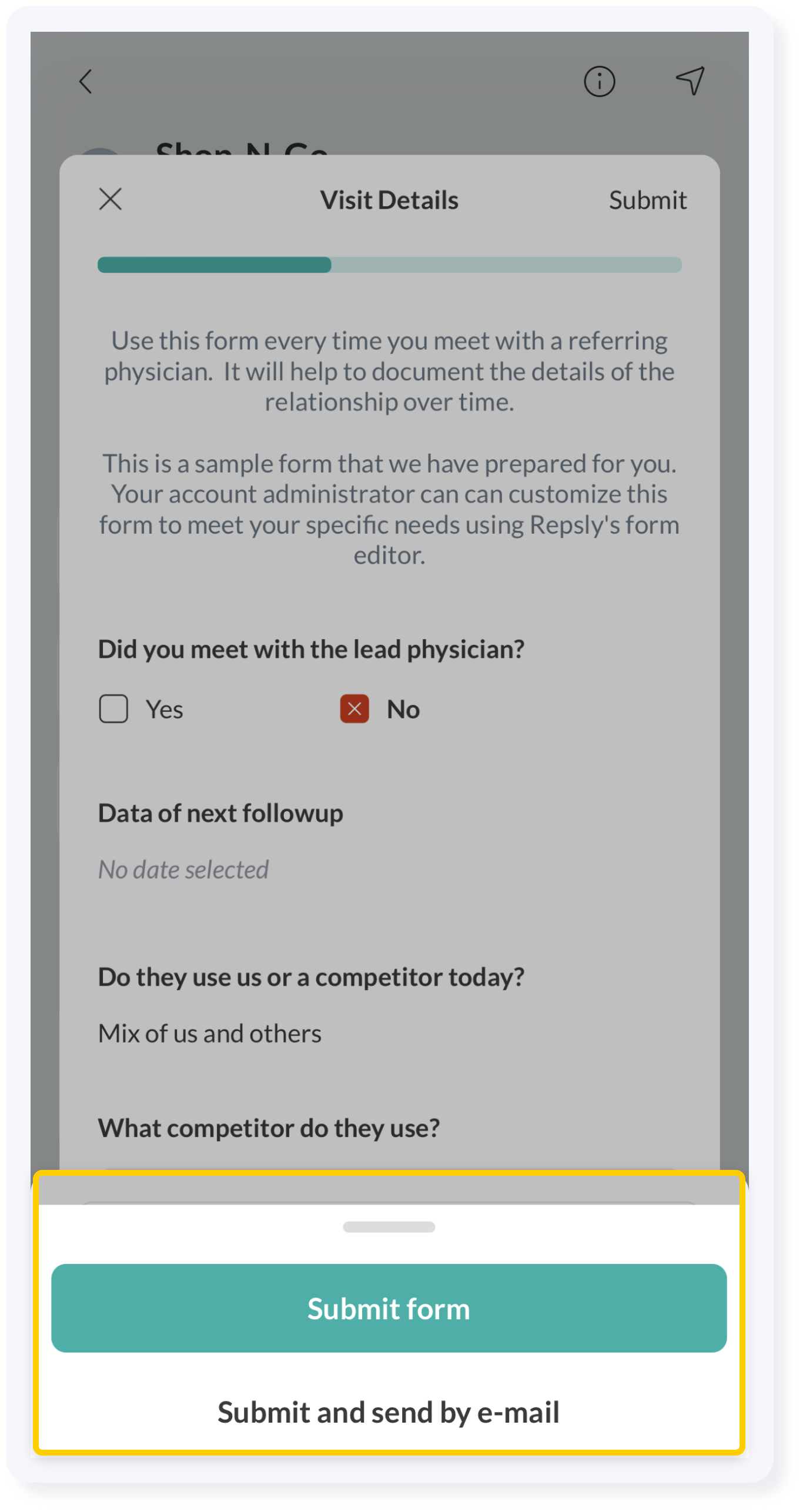 6. Fill out the fields in the email and press Send.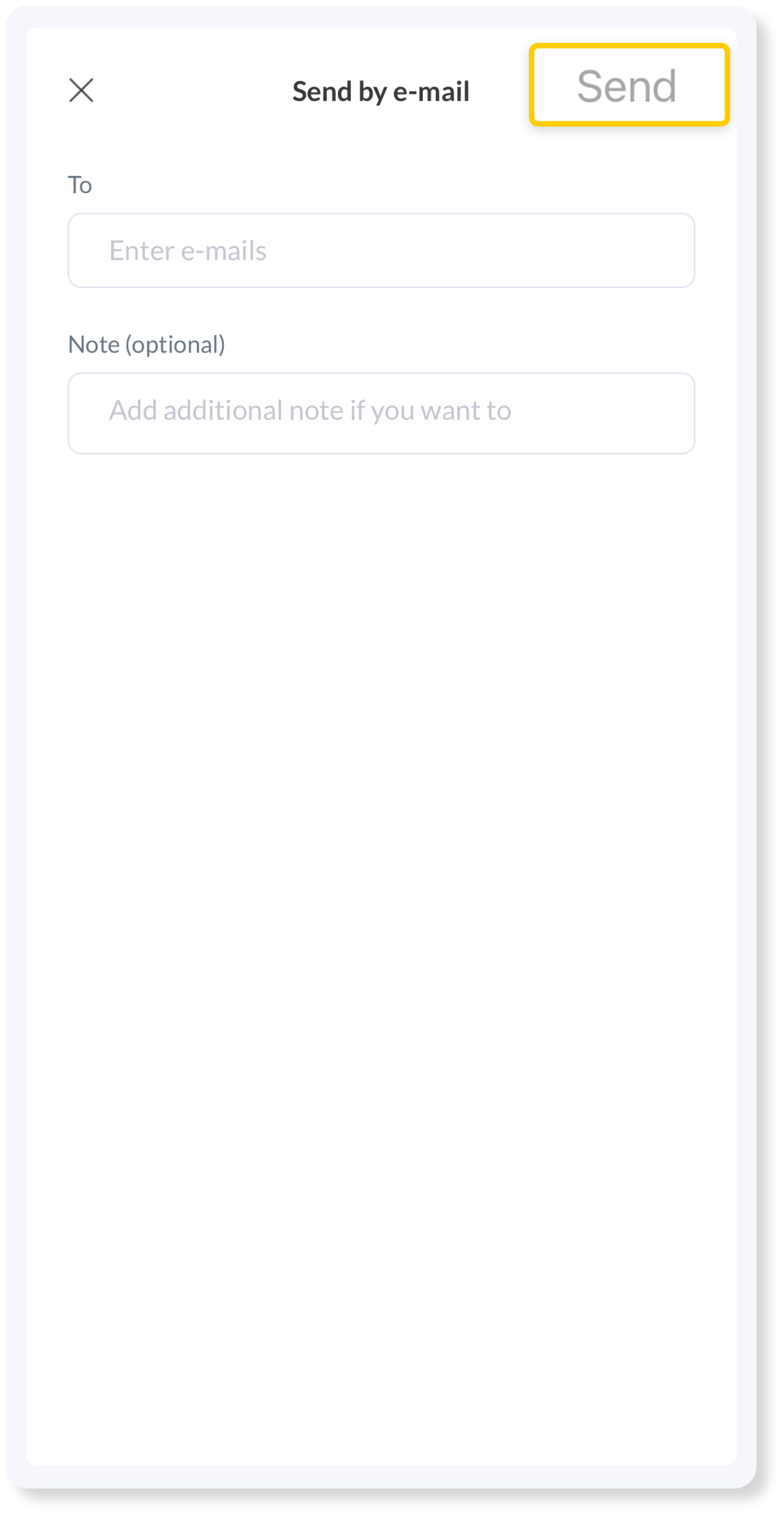 Note: If you want your emails to populate automatically, to not have to write everything down, share this article with a backoffice user, with access to the web platform.
A message will pop up confirming your email.
Result
This is a sample of the email your contact will receive.