One of the great features of Repsly is that you can group your places into territories. You can create territories based on your specific needs and then assign places to them. If you have many places you wish to assign to a certain territory, the best approach is to do this in the Places tab.
Below are the steps you should take to bulk assign your places to a territory
1. Navigate to the Places tab underneath Activities in the navigation pane. Select the Places from the place list you want to assign to a specific territory. You can choose all by checking the Select all box, or you can individually choose which places to select by using the check box to the left of the place name. You can also use different filters to narrow down your Place list; in our example, we filtered them based on their Status.

When you make your selection, click Edit on the far right of the black bar at the bottom (the bar will appear once places have been selected).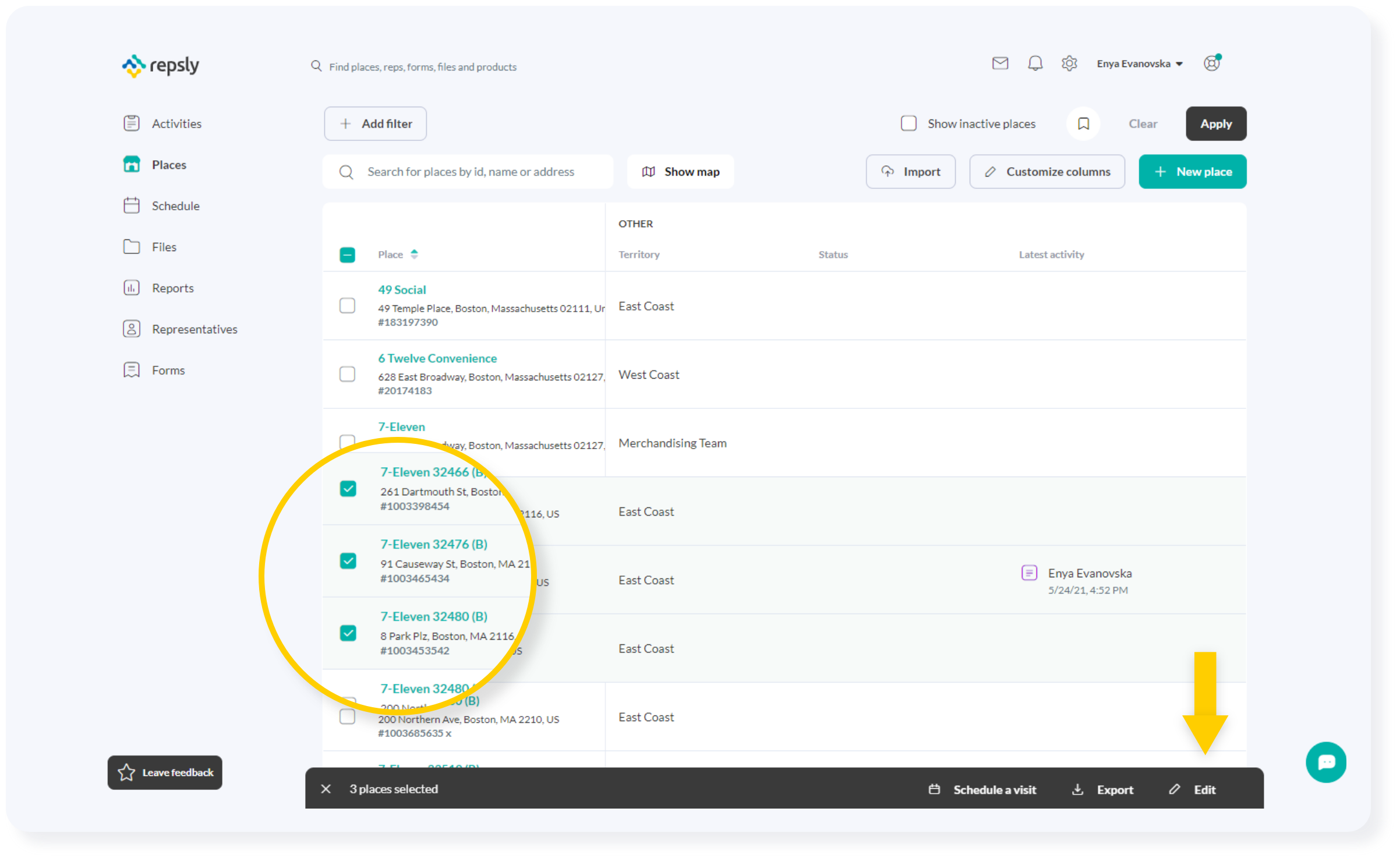 2. Click on Territory from the pop-up window. You can now choose which territory or sub-territory you would like to assign to your selected places. When you choose the desired territory click on Apply changes in the top right.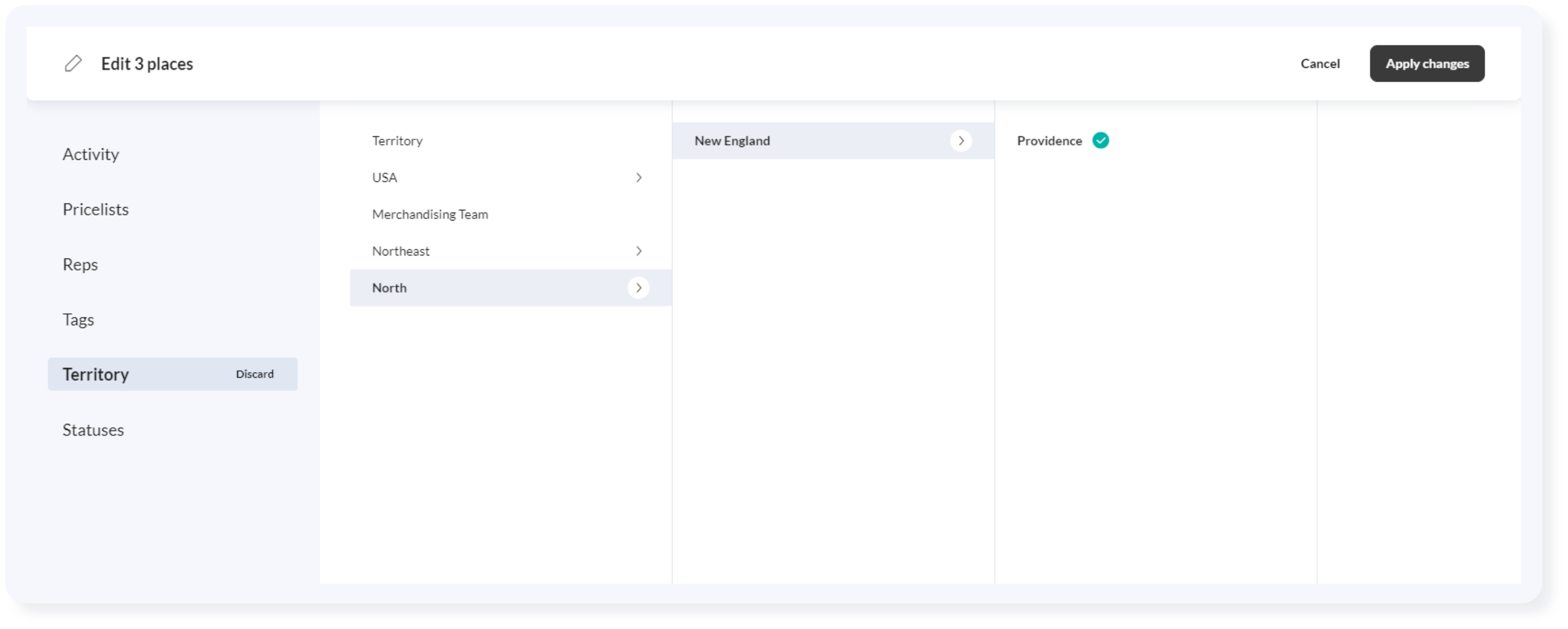 3. Once you have applied the changes you will see a message in the bottom right-hand screen alerting you of how many places were updated.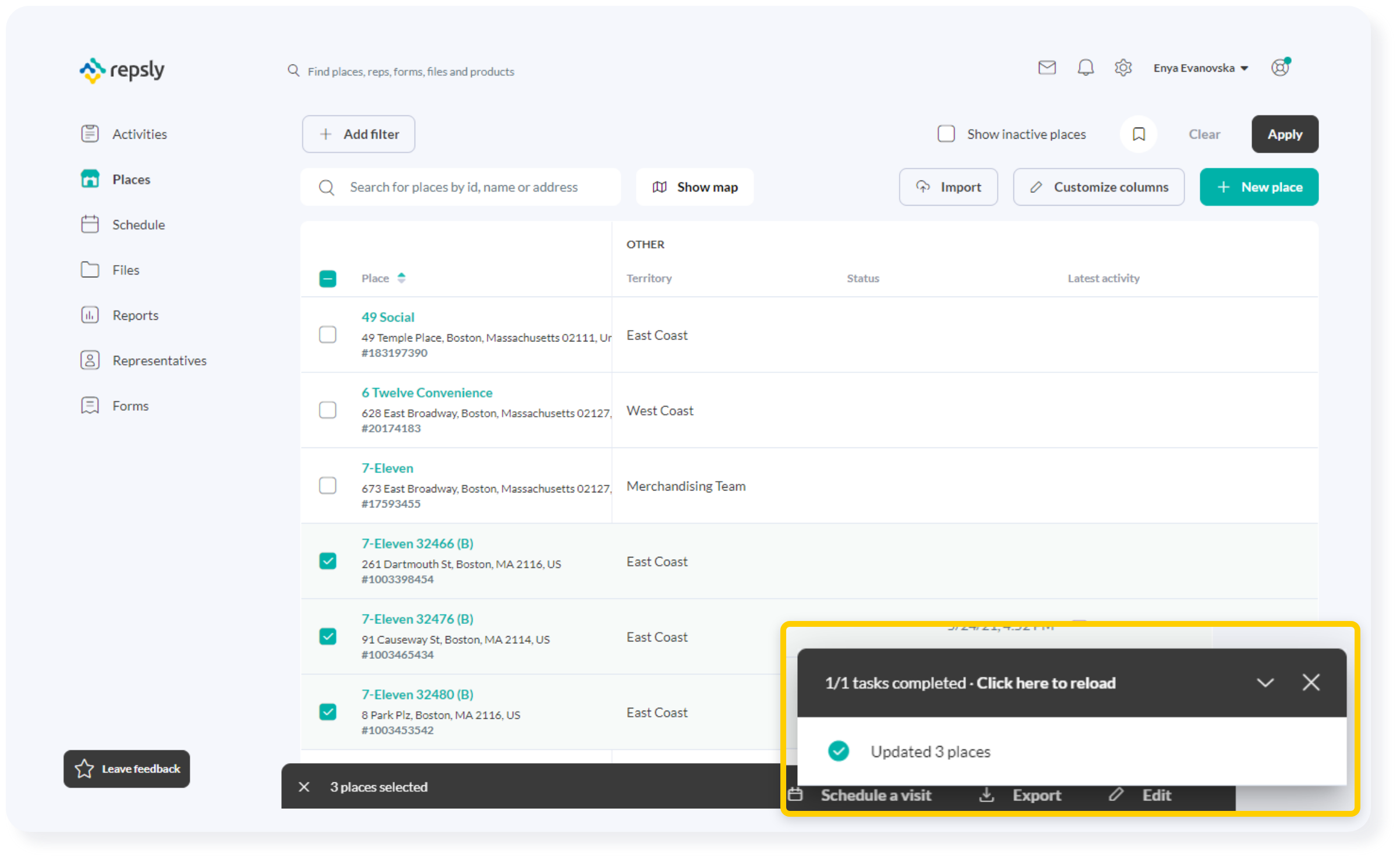 Result
The selected Places will be assigned to the territory or sub-territory you selected.