The Mass scheduling feature for scheduling visits in bulk is also available for the Repsly mobile app.
From the Places tab, representatives can schedule visits to several places at once, and before doing that they can filter places by the last check-in time, status and tags.
Here's how simple it is.
1. Click on your Places tab. For Android users tap on a place and hold until the checkboxes next to your places appear. Check the places you want to schedule visits for.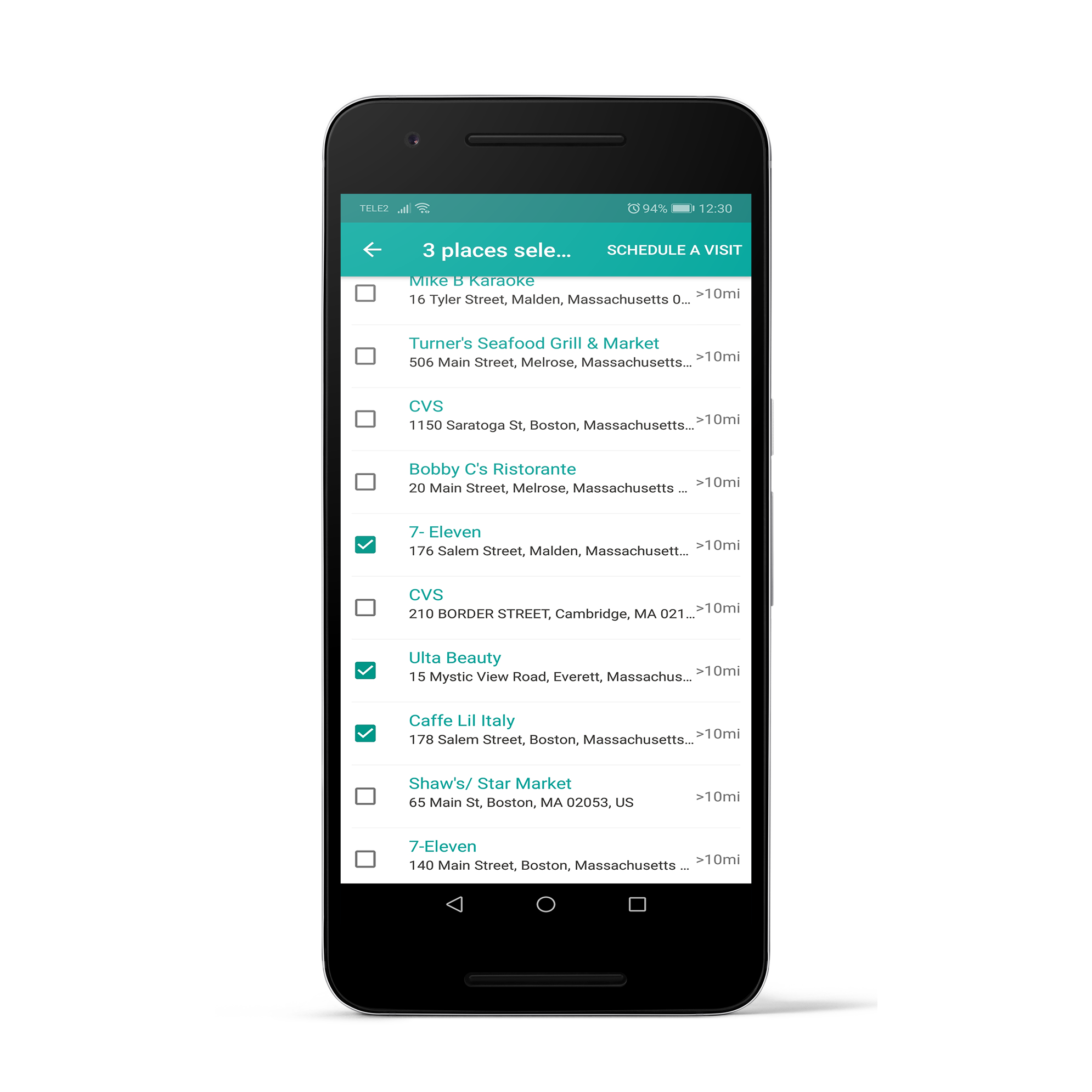 For iOS users click on Select and you will have an option to select the places you want to schedule.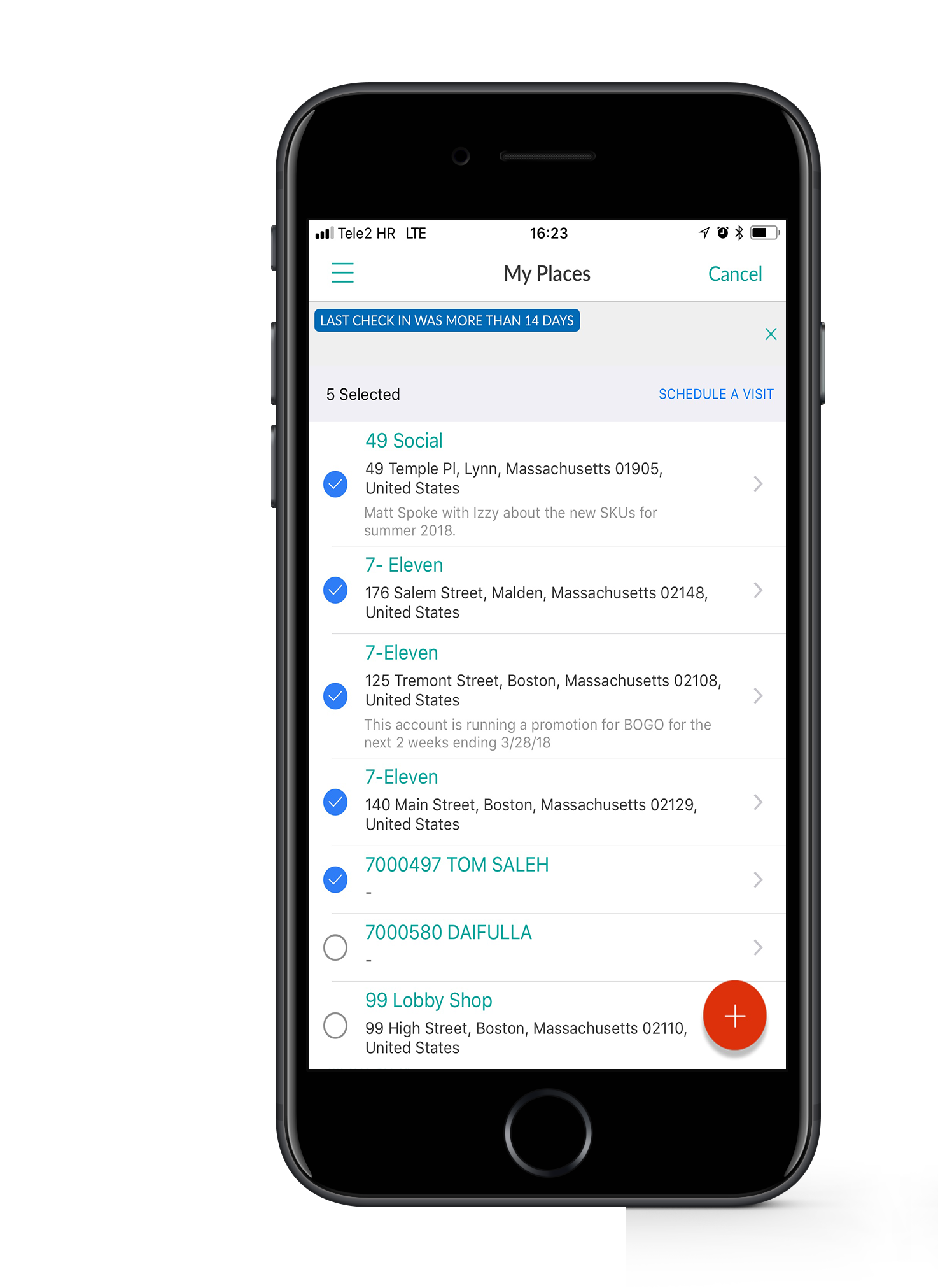 2. Fill in the information about your visits and click on Save.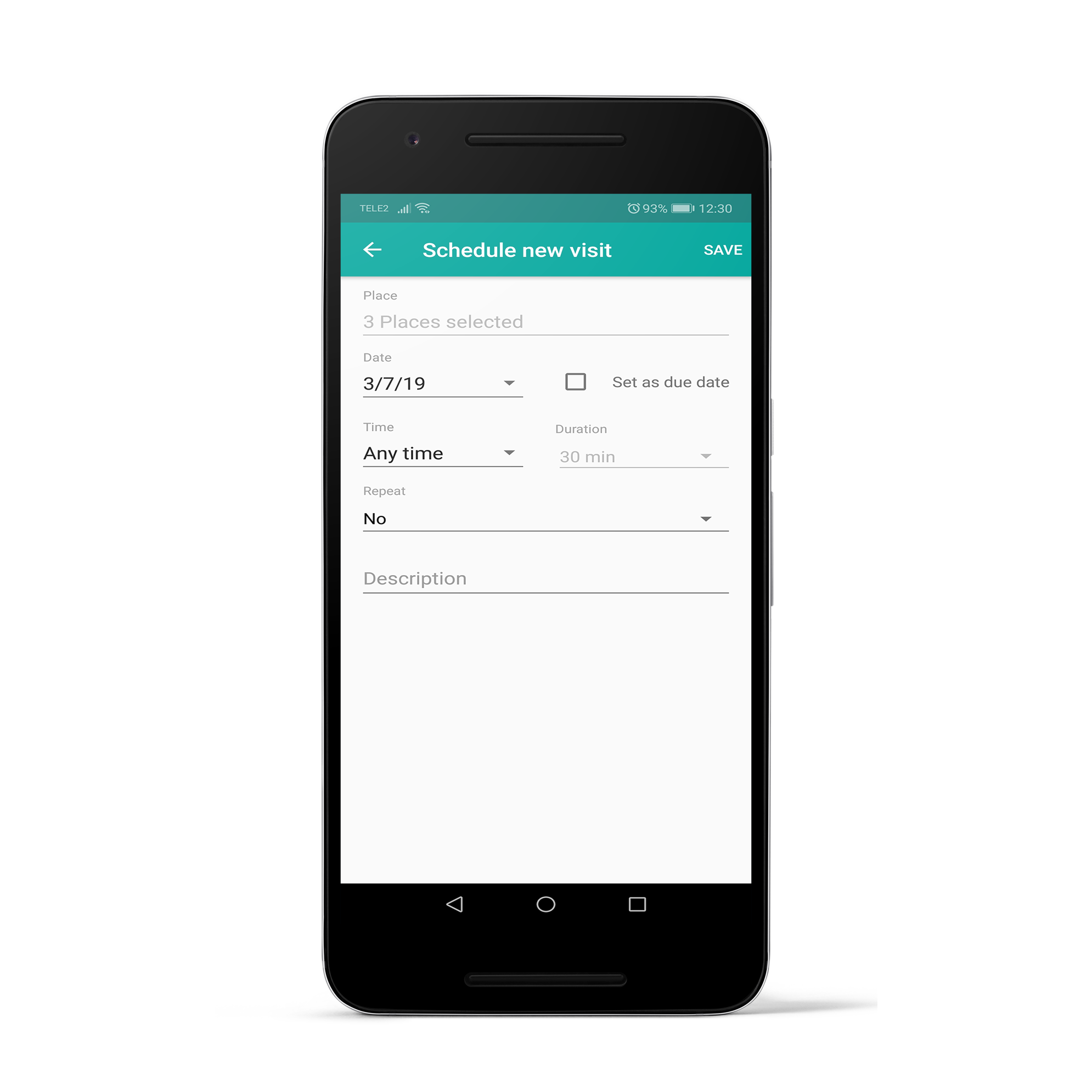 RESULTS: Your visits will be scheduled and you can view or edit them in your schedule tab as usual.