Capture photos of all your points of interest, tag them and build an excellent photo archive. Our customers use photos in Repsly to archive photos of store fronts, shelves or promotional materials.
How do I Send a Photo Using the Repsly Mobile App
1. Click on the My Places tab and select the place for which you want to take a photo.
2. Check into that place using the Red Check Icon and click on the Photo option.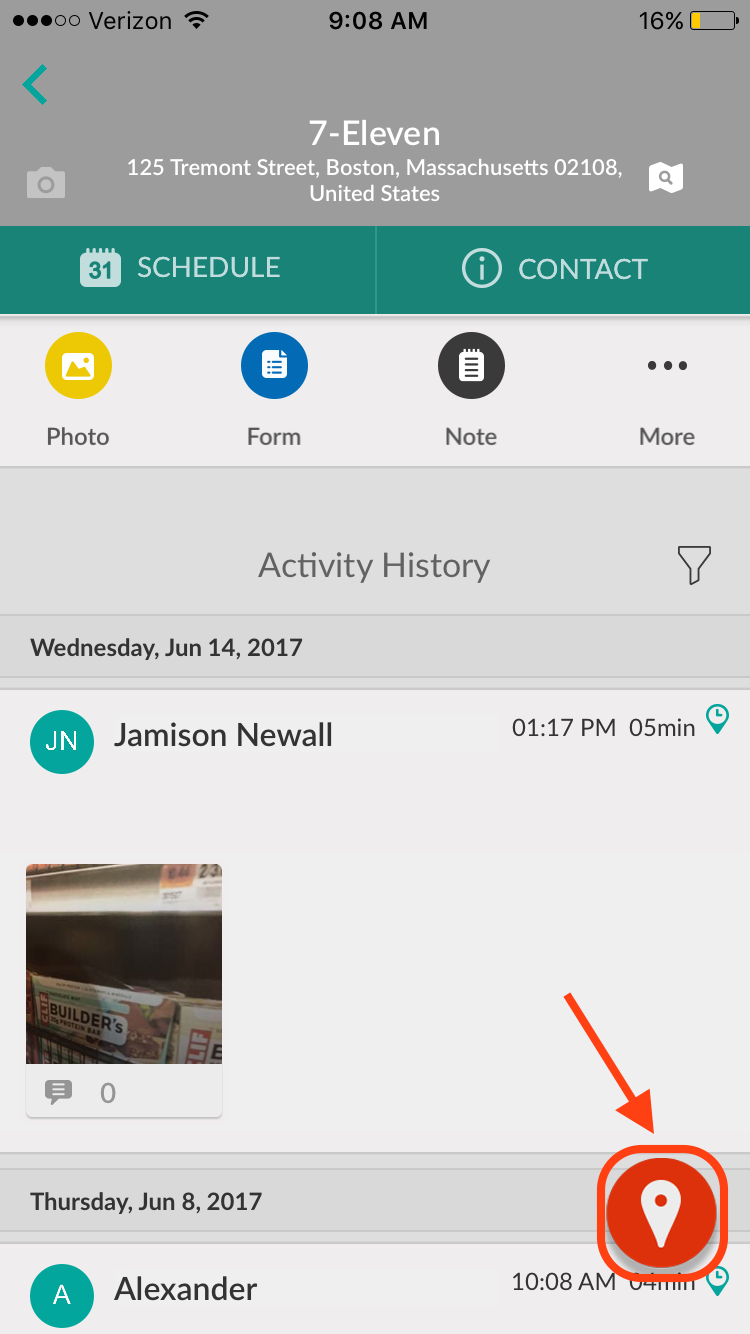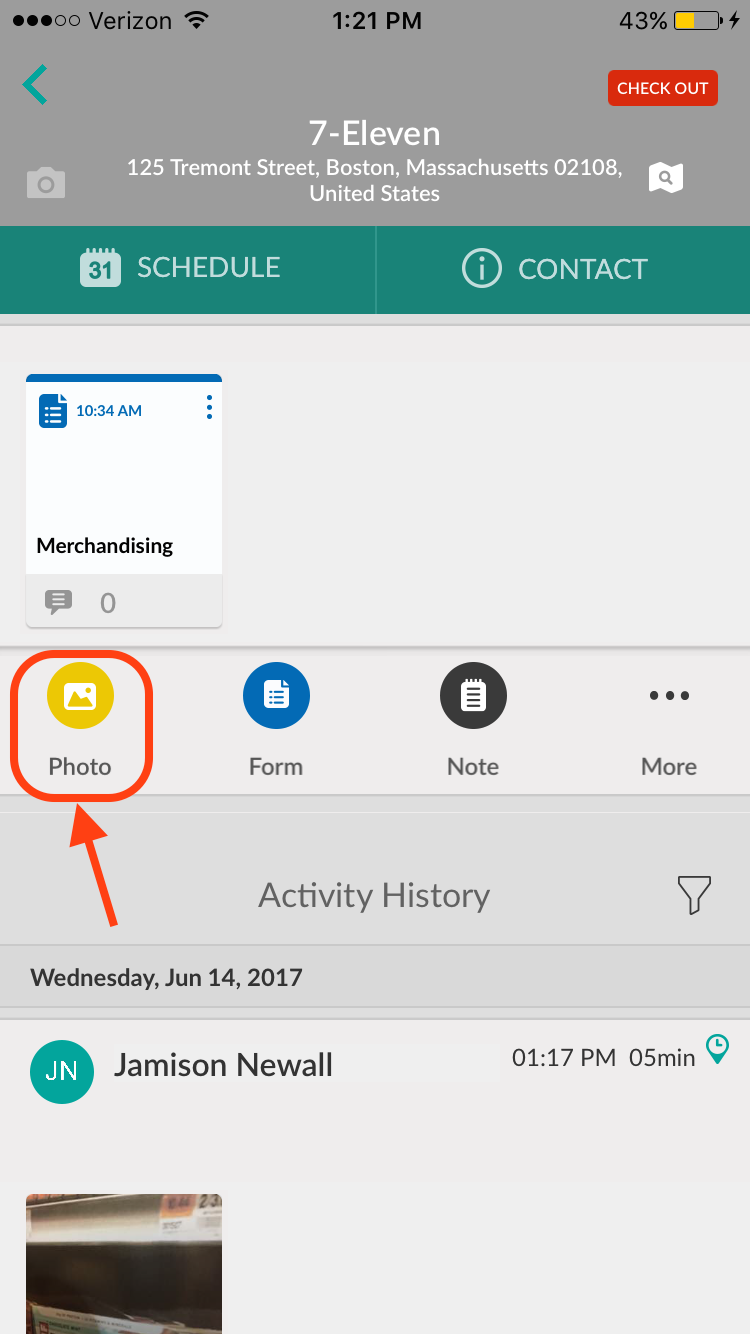 3. You can now choose an upload option. You can either take a photo with your mobile device's camera, or upload a photo from your mobile device's library.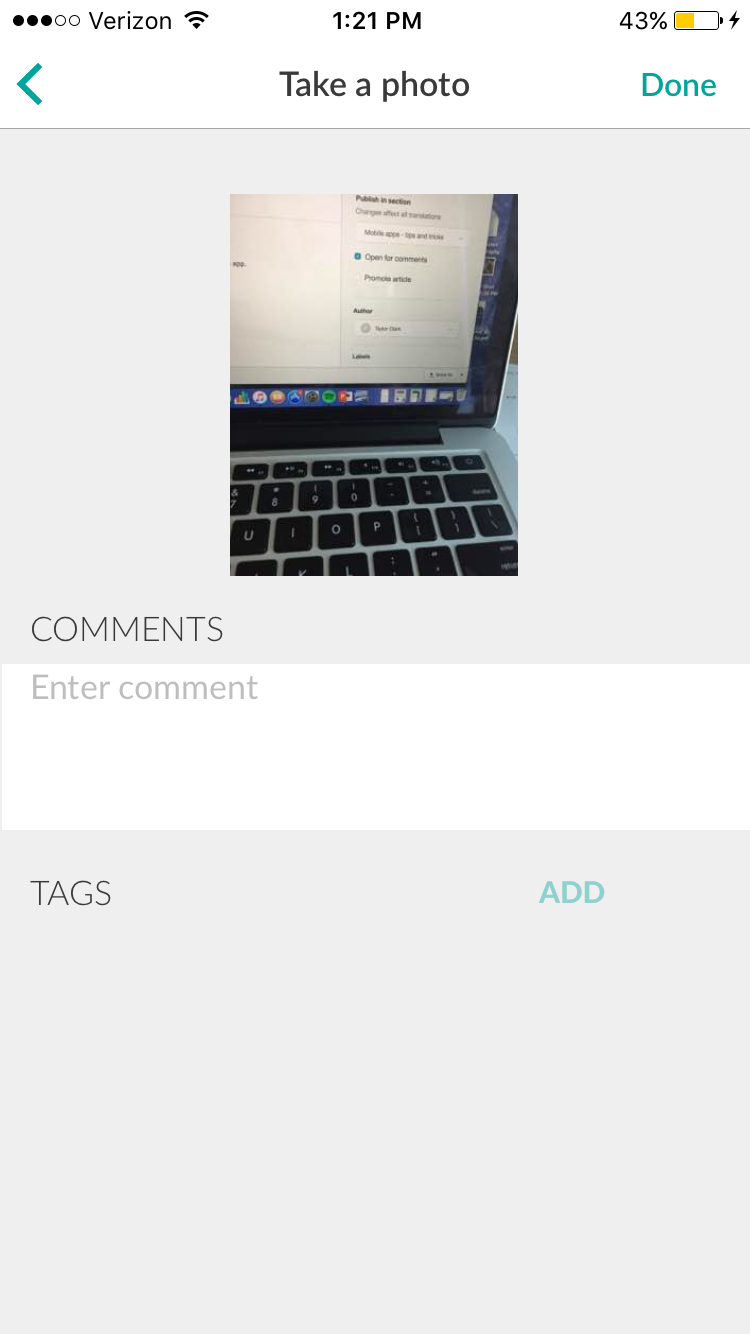 4. When done, press the Done button to submit the photos to the Repsly Backoffice app.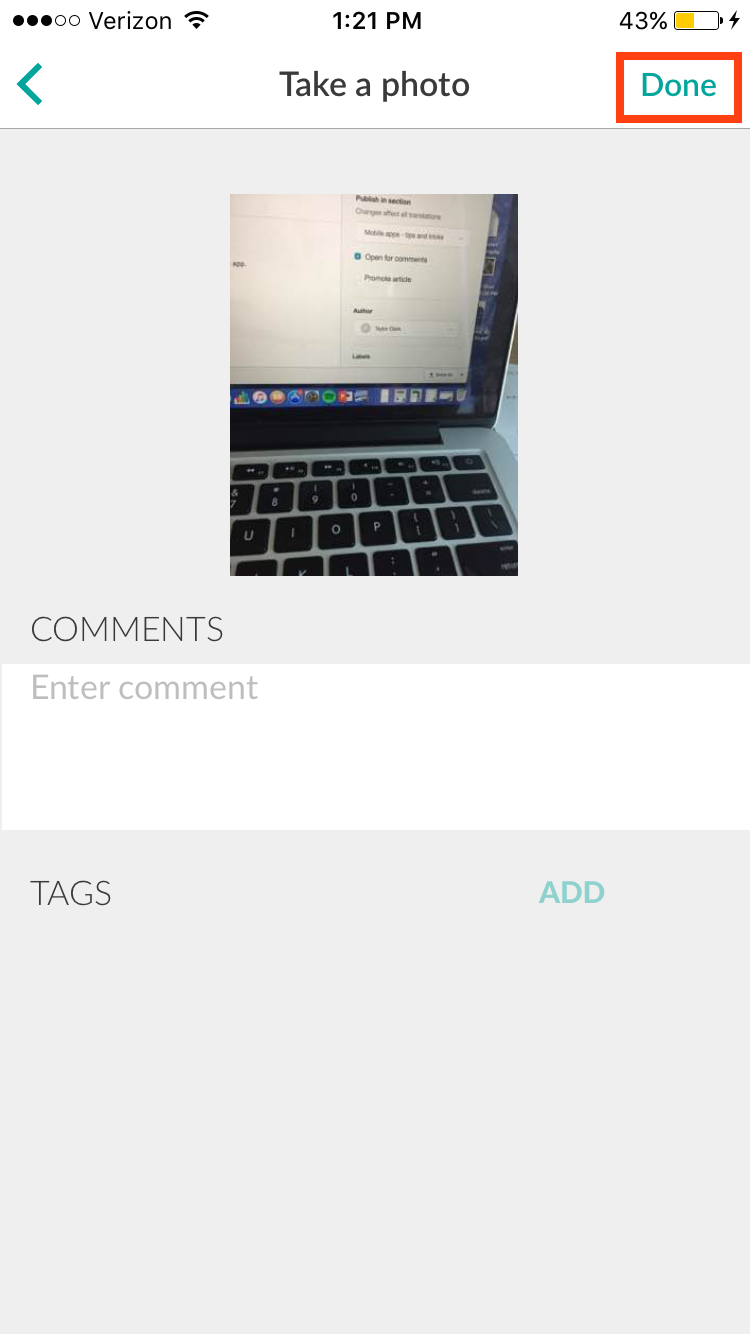 Results
After completing the above process, the photo that was submitted will be sent the Backoffice and geo-tagged with the location of the photo. The photo will also then be available in the activities feed.
Related Links
How do I fill out and send forms using the Repsly mobile app?
http://knowledge.repsly.com/entries/91226653-How-do-I-fill-out-and-...
How do I mark the Start and End of my workday using the Repsly app?
http://knowledge.repsly.com/entries/91214023-How-do-I-mark-the-Star...
How do I reply to an incoming message?
http://knowledge.repsly.com/entries/91252723-How-do-I-reply-to-an-incoming-message-