Repsly allows Reps to search for products by product code. Reps can search for purchase orders for specific products by product name or specific code.
Searching Products by code.
1. Go to the My Places list and choose the place that you are visiting. Click on more to open Retail Audit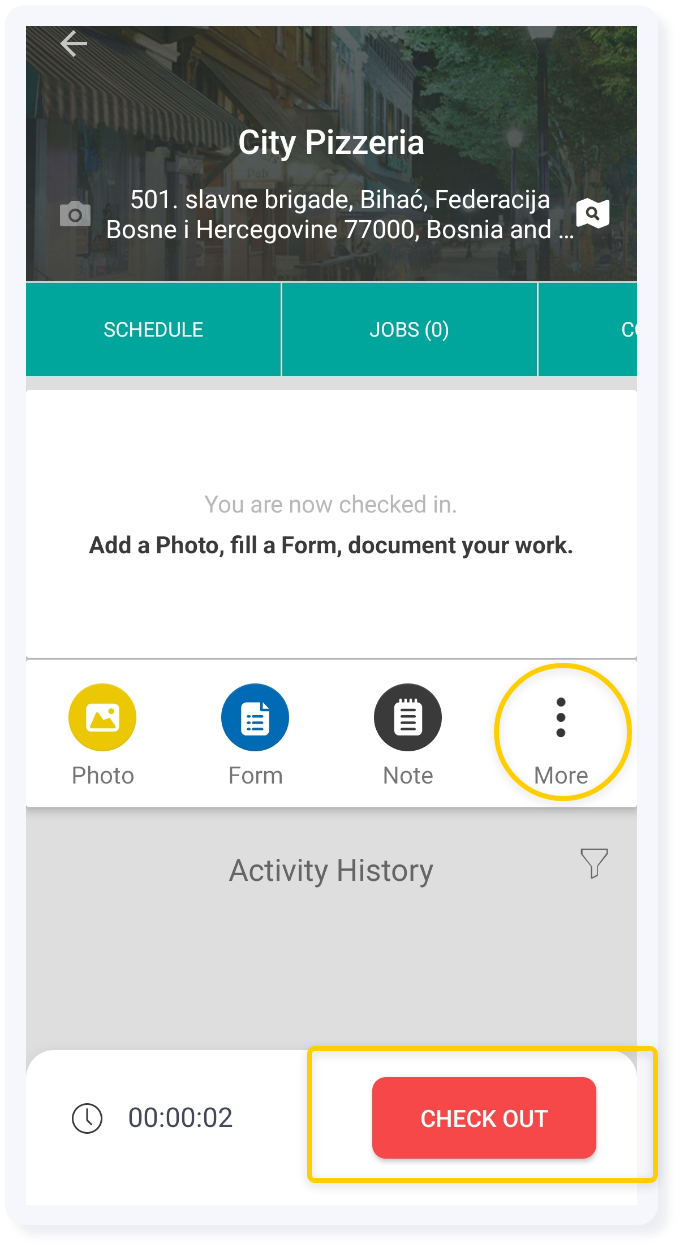 4. Select Retail Audit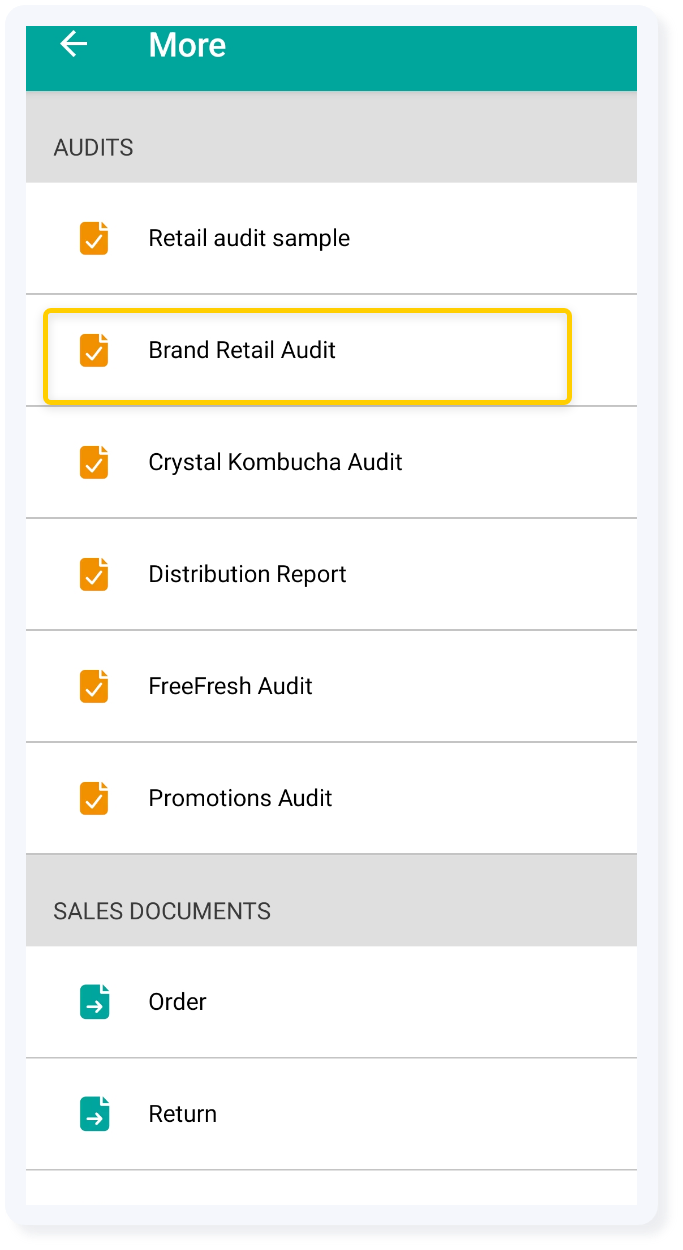 5. In the search bar type in the product code or product name that you are looking for.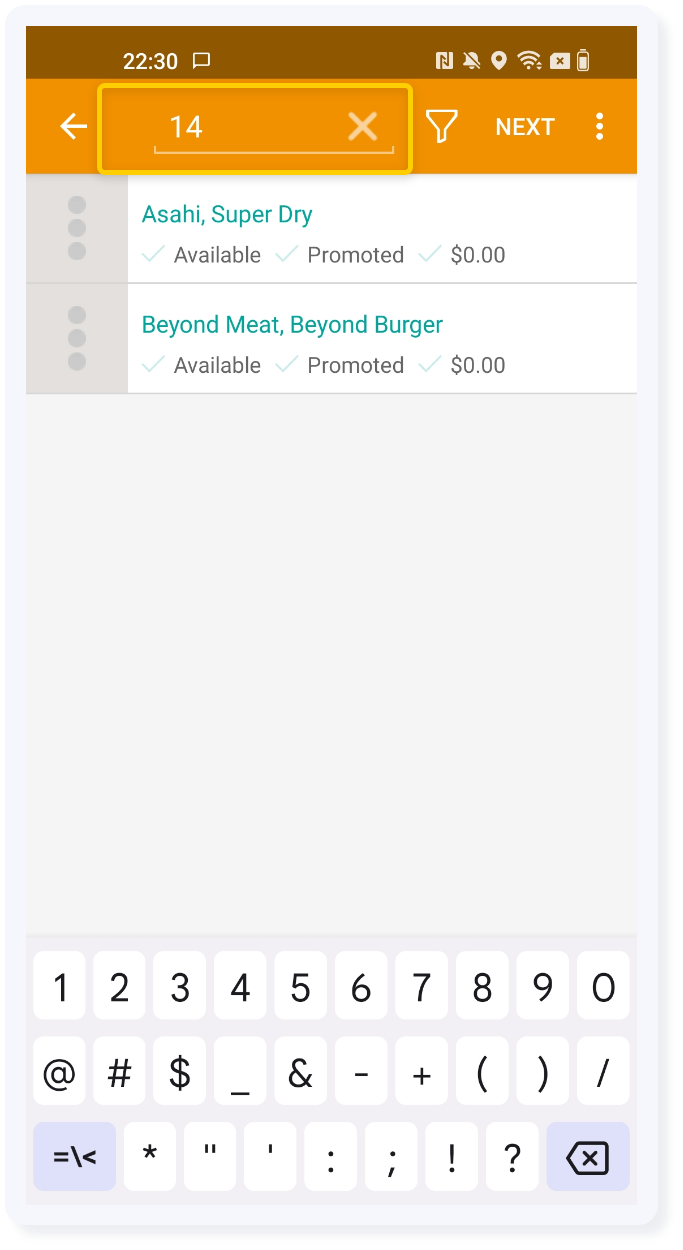 Results
This will allow the Reps to track down specific products and place orders more efficiently.