Sometimes you will get a request from our Customer Care team that they need you to send an Issue report from your Mobile app, to be able to investigate where exactly is the issue.
We have steps step visuals and video records on how to do that. Make sure to follow all steps.

1. Click on Menu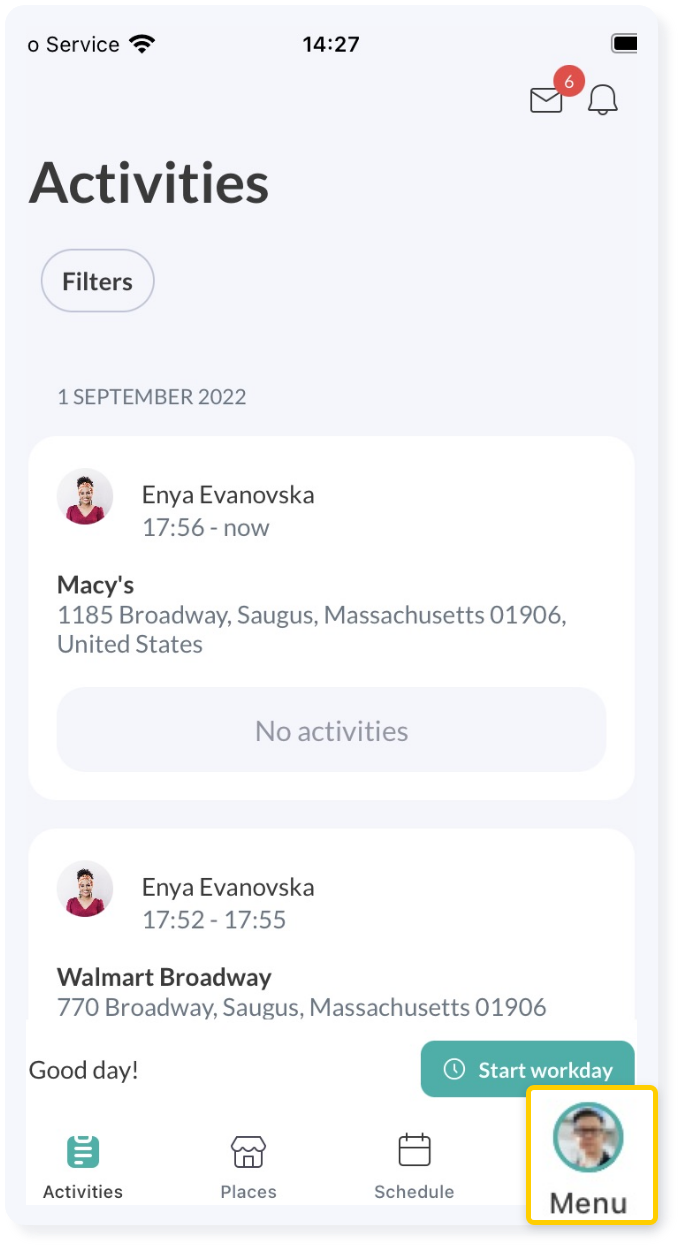 2. Click on your name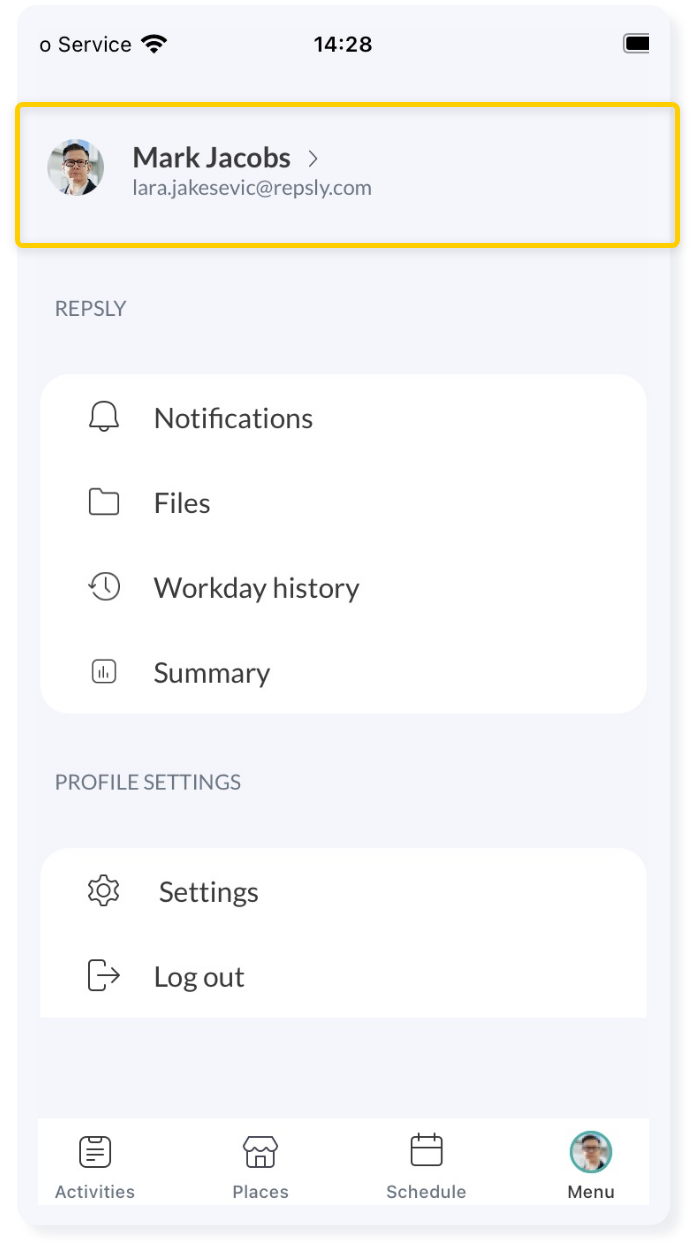 3. Tap three times on the version of the Repsly app.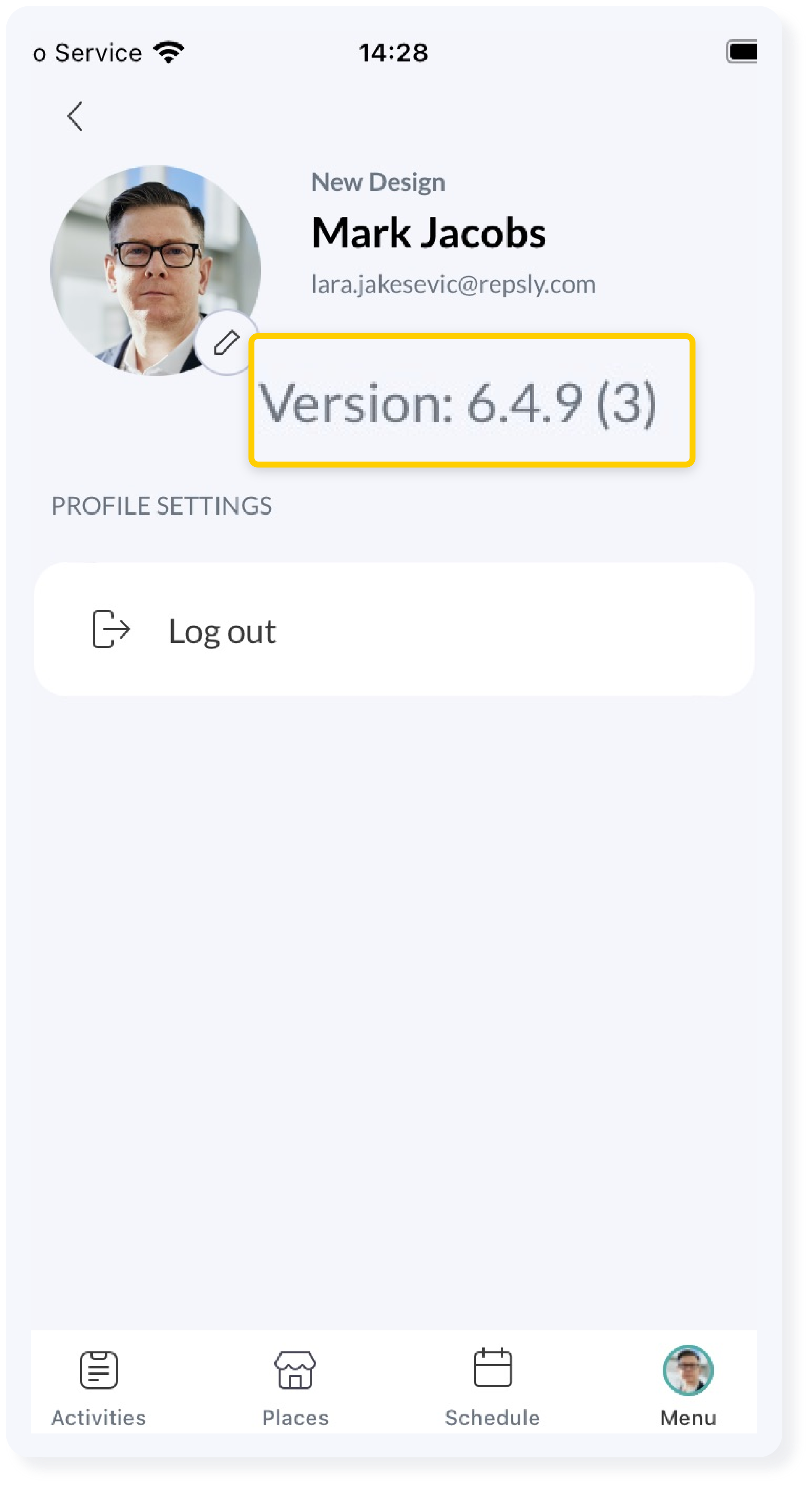 4. Click back button (arrow) and under the log in, you will see the SEND ISSUE REPORT button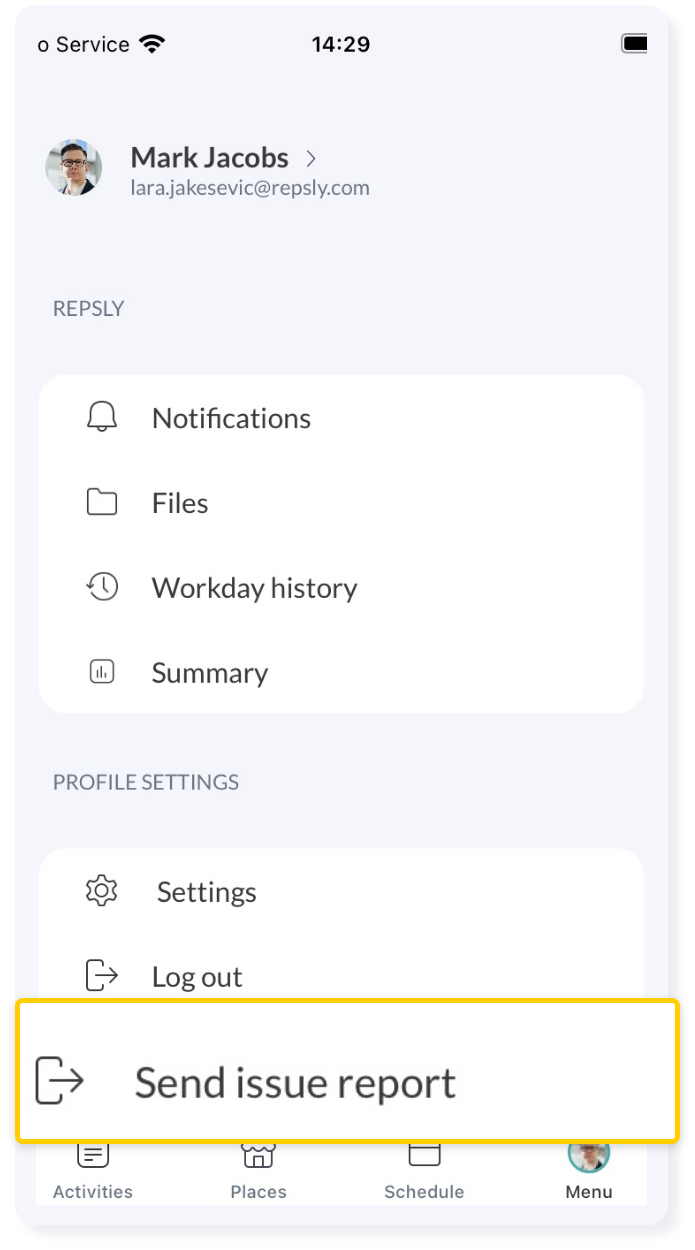 Here is also a video recording with the steps.