We have introduced the Import of images for products to improve order process quality for large catalogues of similar items.
Follow this guide to learn how to import images alongside your products.
1. In your product list, enter a new column named Image URL and add a link next to all products you have images for. Please make sure you are using a sharable link.
Below is an example of how your file should look like. The best approach is to export your existing product list and edit it with the new information.

2. Import your list to Repsly as usual. Make sure you map your columns correctly.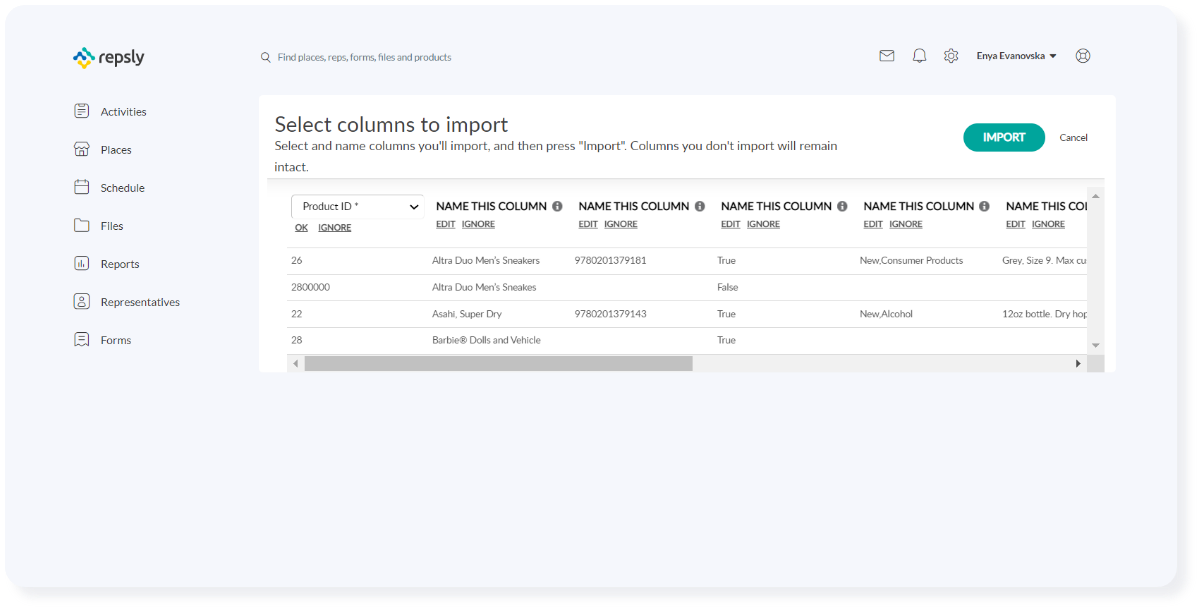 3. Click on your products to review your results. You should now see an image next to your products like in the example below.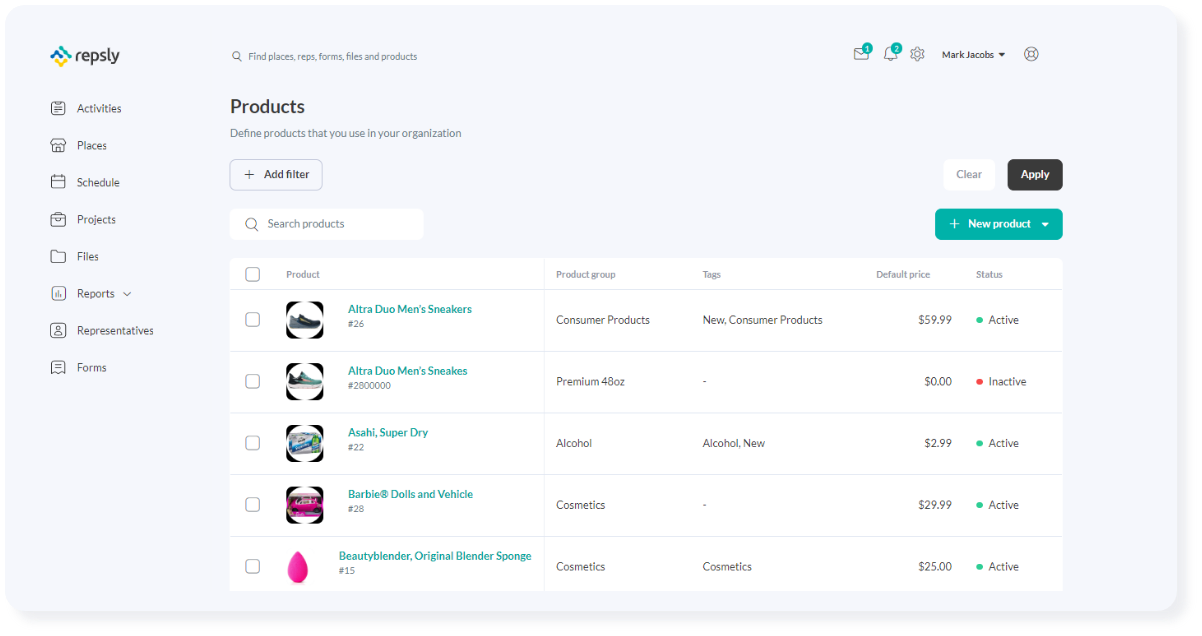 When you open individual products, it should look like in the image below.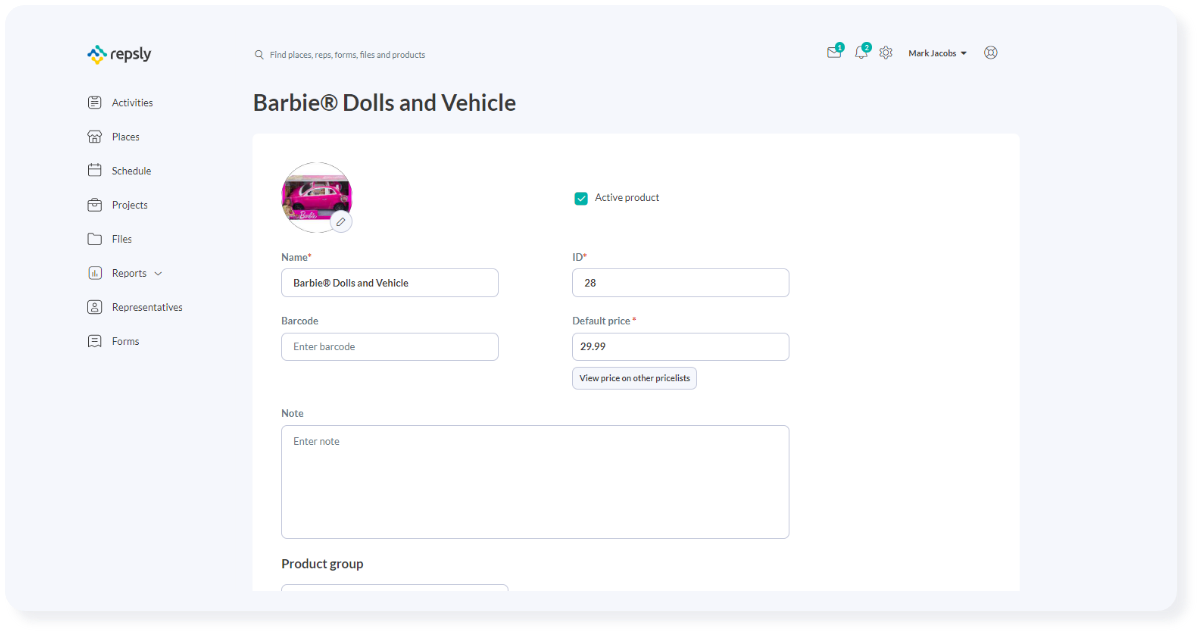 NOTE: Your links must be sharable, otherwise your links won't work, and your images won't be visible in Repsly.
Follow these tips to get sharable links if you want to add links to images stored in your Google Drive:
Open your image in Google drive.
Click on the three dots in the top right corner of the screen and click on Share+
In the "Get link" section, click on Change in the bottom left part.
In the pop-up, select " Anyone with the link" on the left, and select "Viewer" on the right.
Give it a moment, and then copy the link. This is the link you need to use in your Product list file
Click on Done
If your photos are stored in your Dropbox, here is a guide on how to share these links:
Hover your cursor over the file you'd like to share and click Share when it appears.
If a link hasn't been created, click Create a link.
If a link was already created, click Copy link.
The link will be copied to your clipboard. You can then paste it to your Product list file
If you are hosting your link somewhere else the same rules apply - please double check your link sharing settings to make sure your link has sharable properties.