Use notes to capture observations or follow-ups during a store visit. Notes are handy to refer back to so you can quickly get caught up on what recently happened at a place.
1. Tap on the Activities tab and then on the Filters.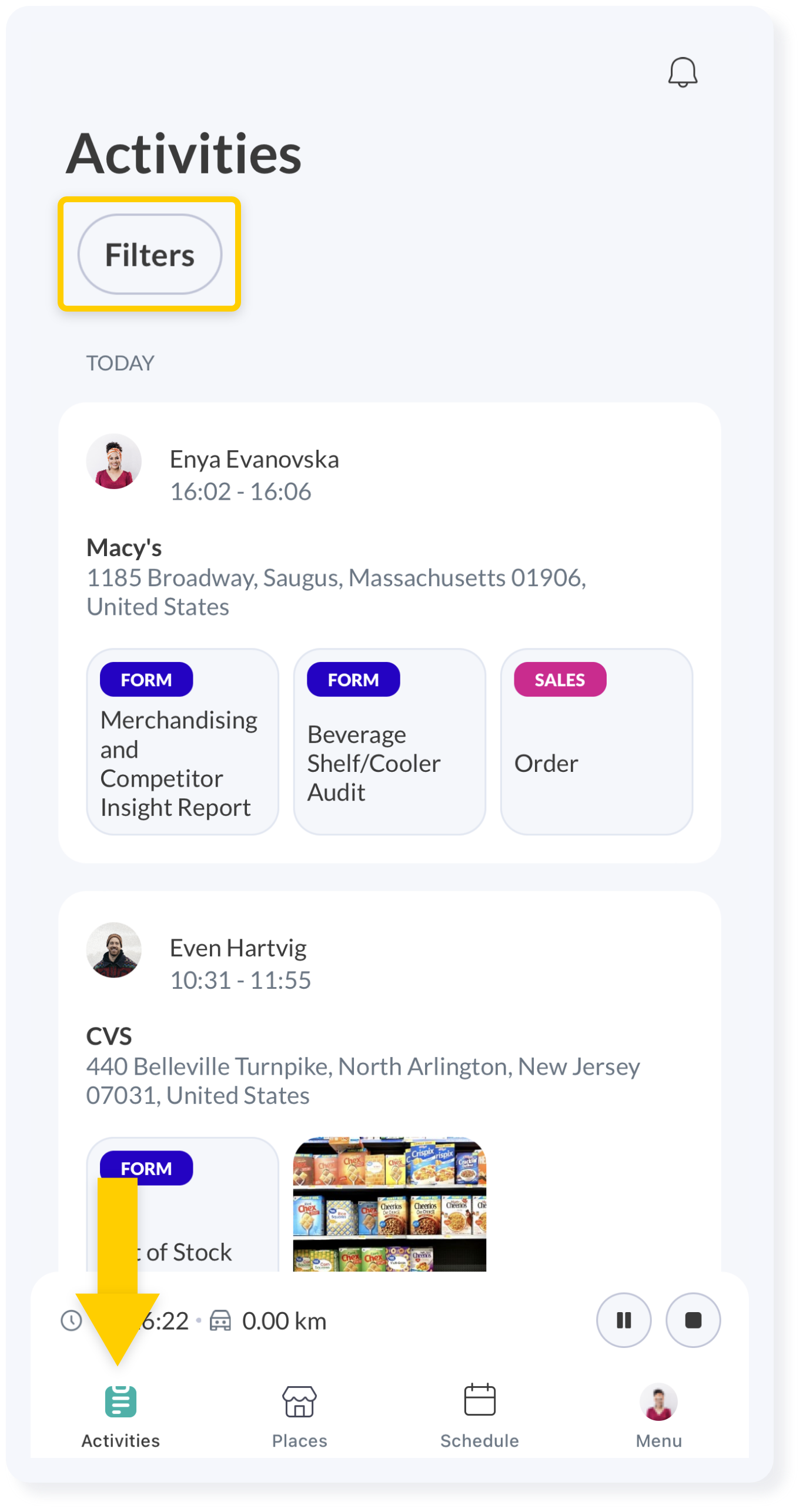 2. Use filters to narrow down your data. From the activities select Notes.
Select the date(s) for which you want to see your notes history, using the date filter. When you're done, click on the Apply filters. The notes will be listed on the activities page in chronological order.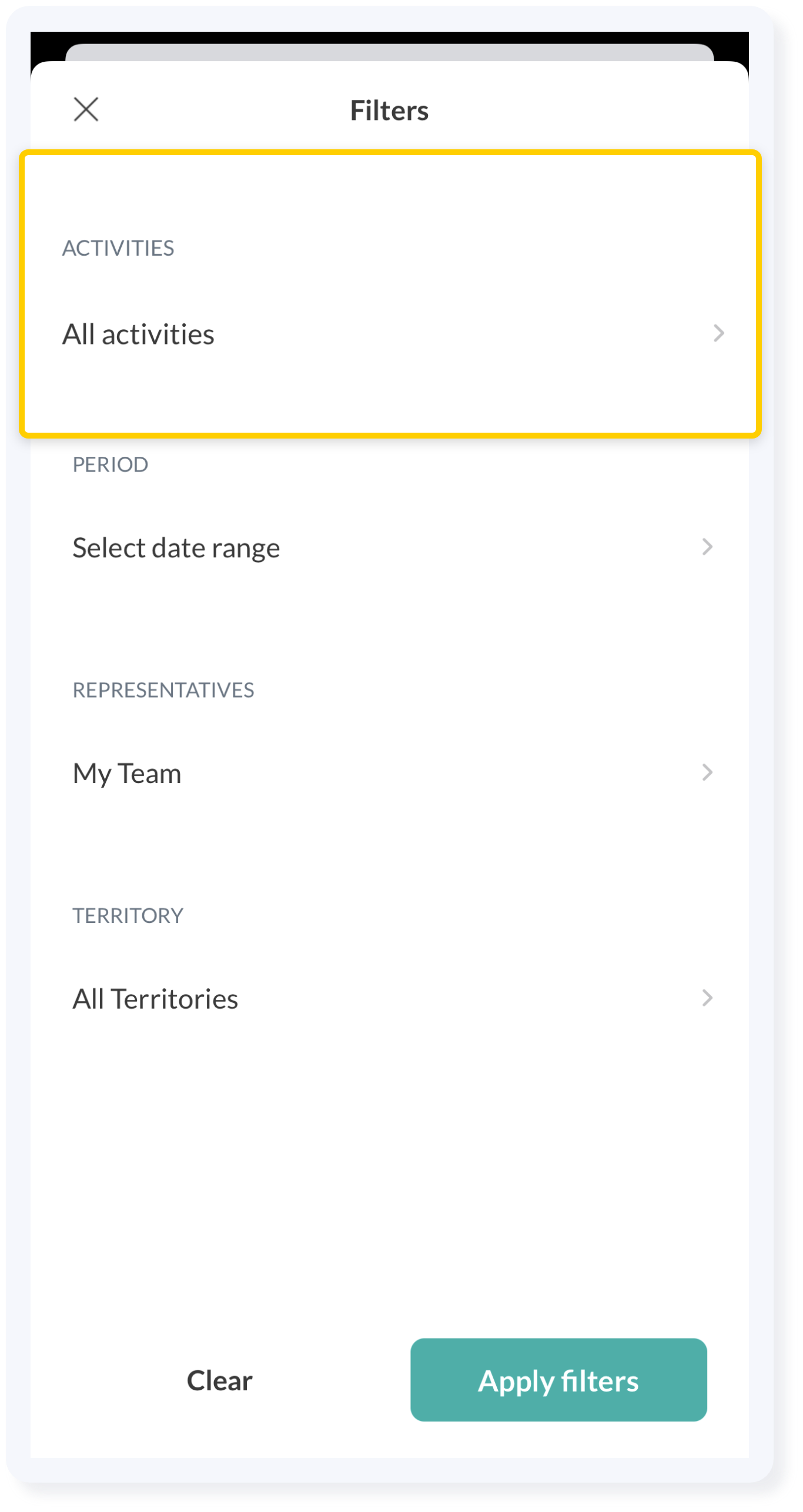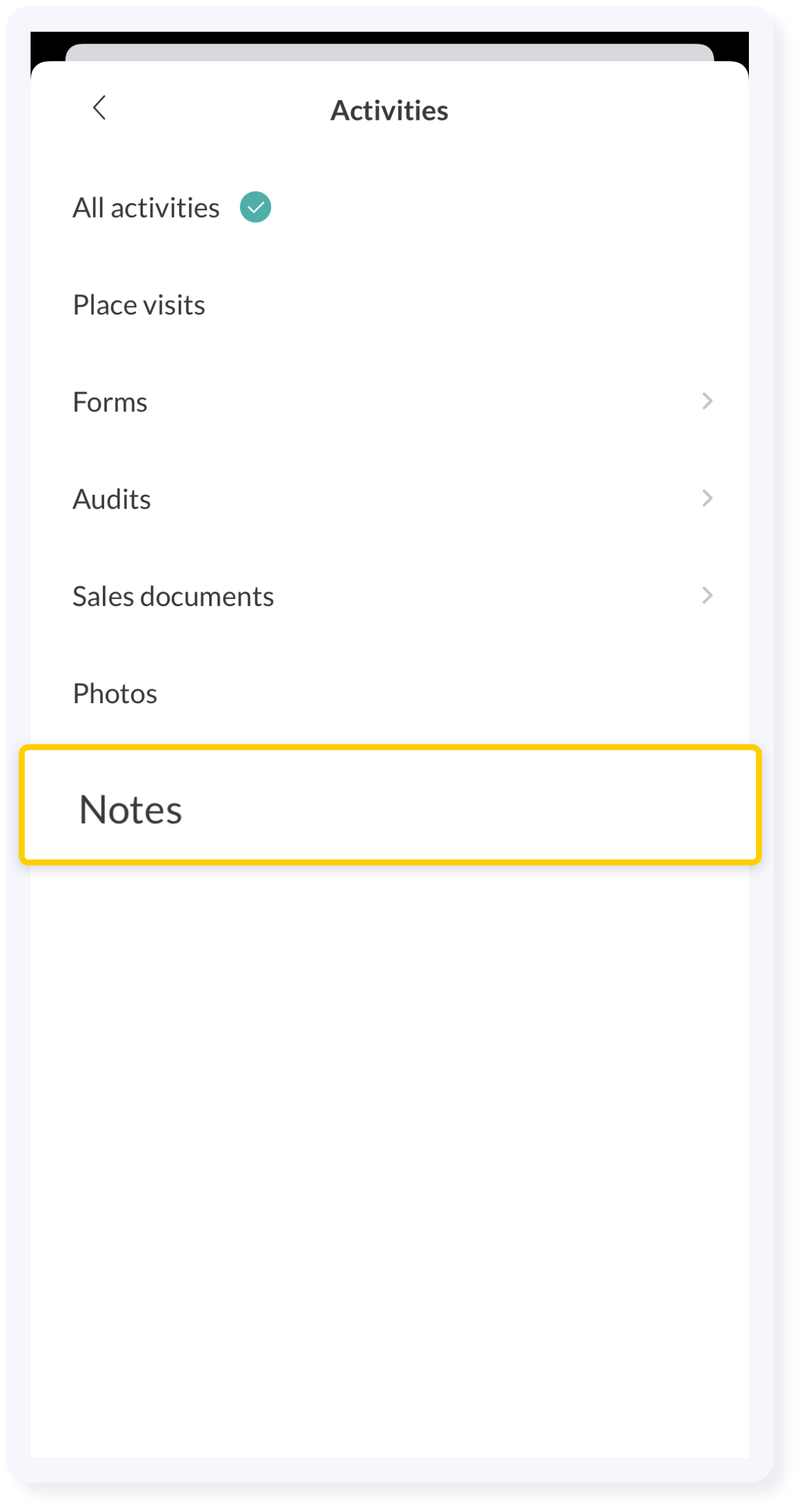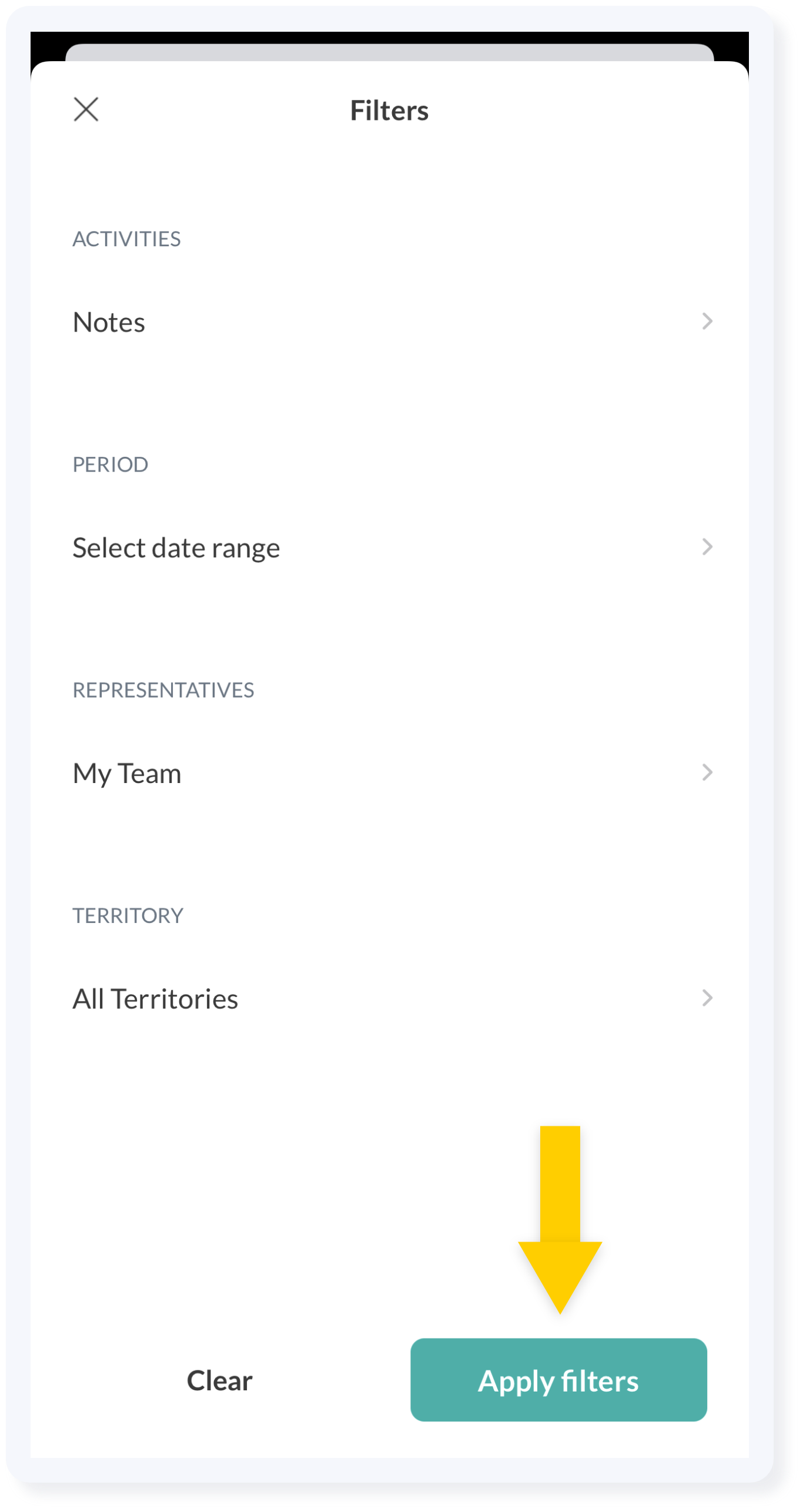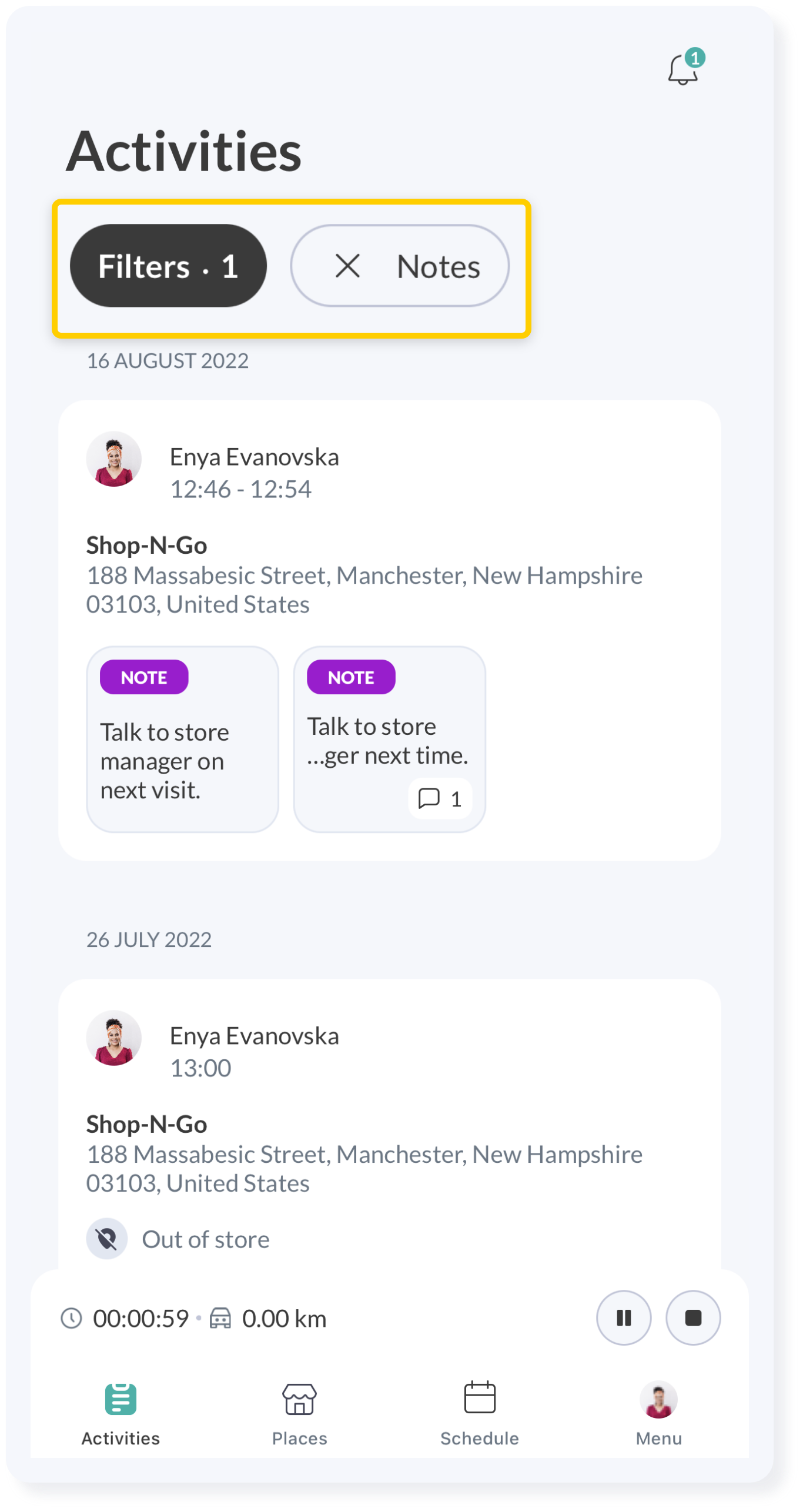 3. Find the note you want to edit and then tap on it. When the selected note is opened, tap on the Edit.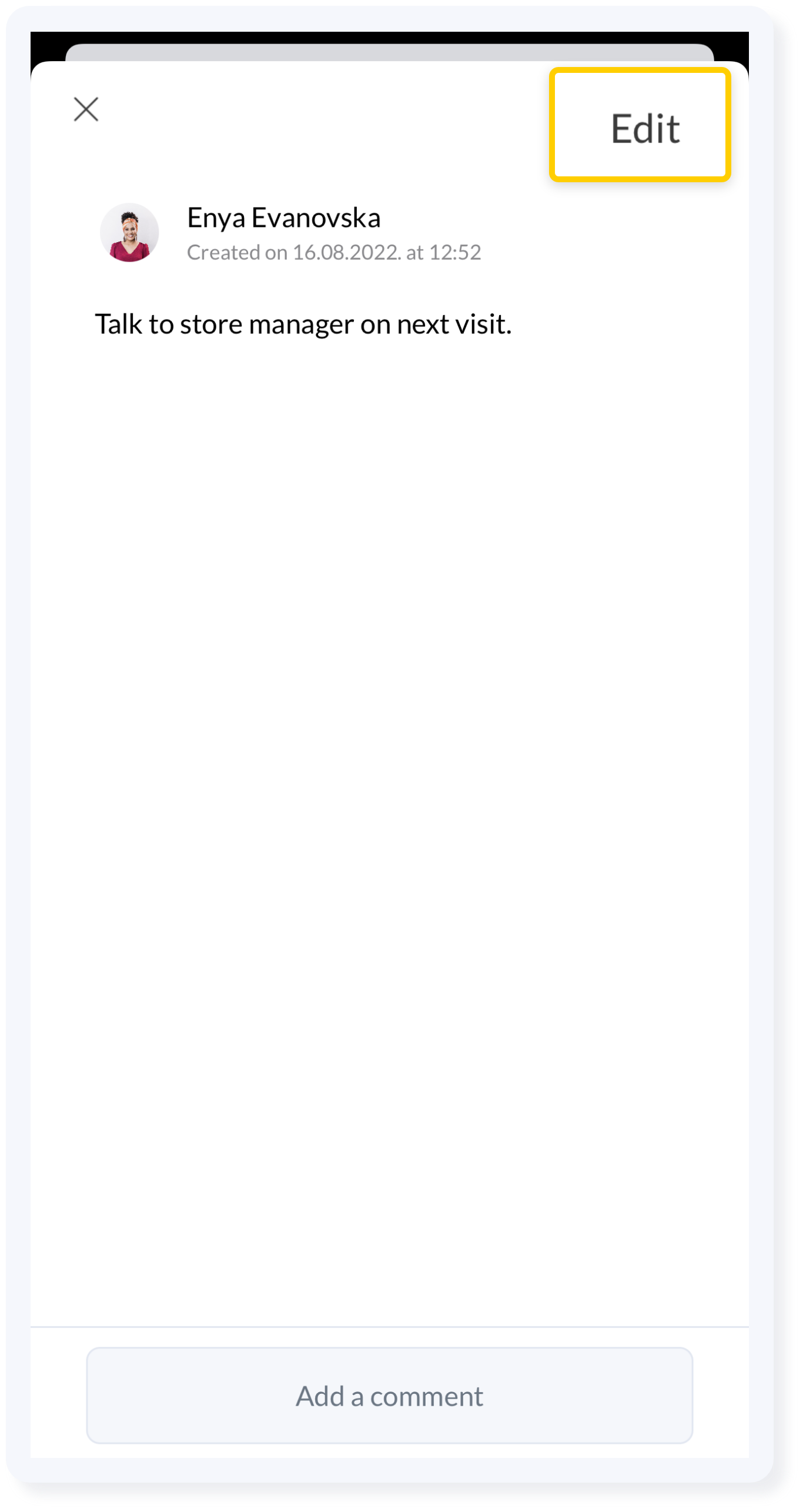 4. When you edit the note, tap on Done, and your changes will be saved.