Pause Day Functionality
Pause day functionality now allows reps to seamlessly switch between work hours and needed break times without disrupting the ongoing workday flow, including time and mileage data.
*After starting the workday via Start button initialization, field reps now have the option to take a break at any time by tapping a 'Pause' button. This action suspends the time and mileage counter while still allowing the rep to continue with in-app Activities if necessary.
*When the day is paused, the workday stripe in the Activities feed menu features a flashing PAUSED alert that signalizes the rep's inactive status.
*Once the workday has been paused, all tracking activities, including Auto check-in functionality, are suspended.
The rep can resume his Repsly activities, but he cannot check in to Places without resuming his workday.
*In order to resume their workday, the rep must either:
a) tap the Play button on the bottom screen stripe in the Activities feed menu
b) tap the Resume and Check in option in the dialogue box that appears after an attempted check-in while 'Paused'.
NOTE: You cannot pause your day while checked into a place
1. Tap Pause. Confirm you'd like to pause your workday by clicking on OK.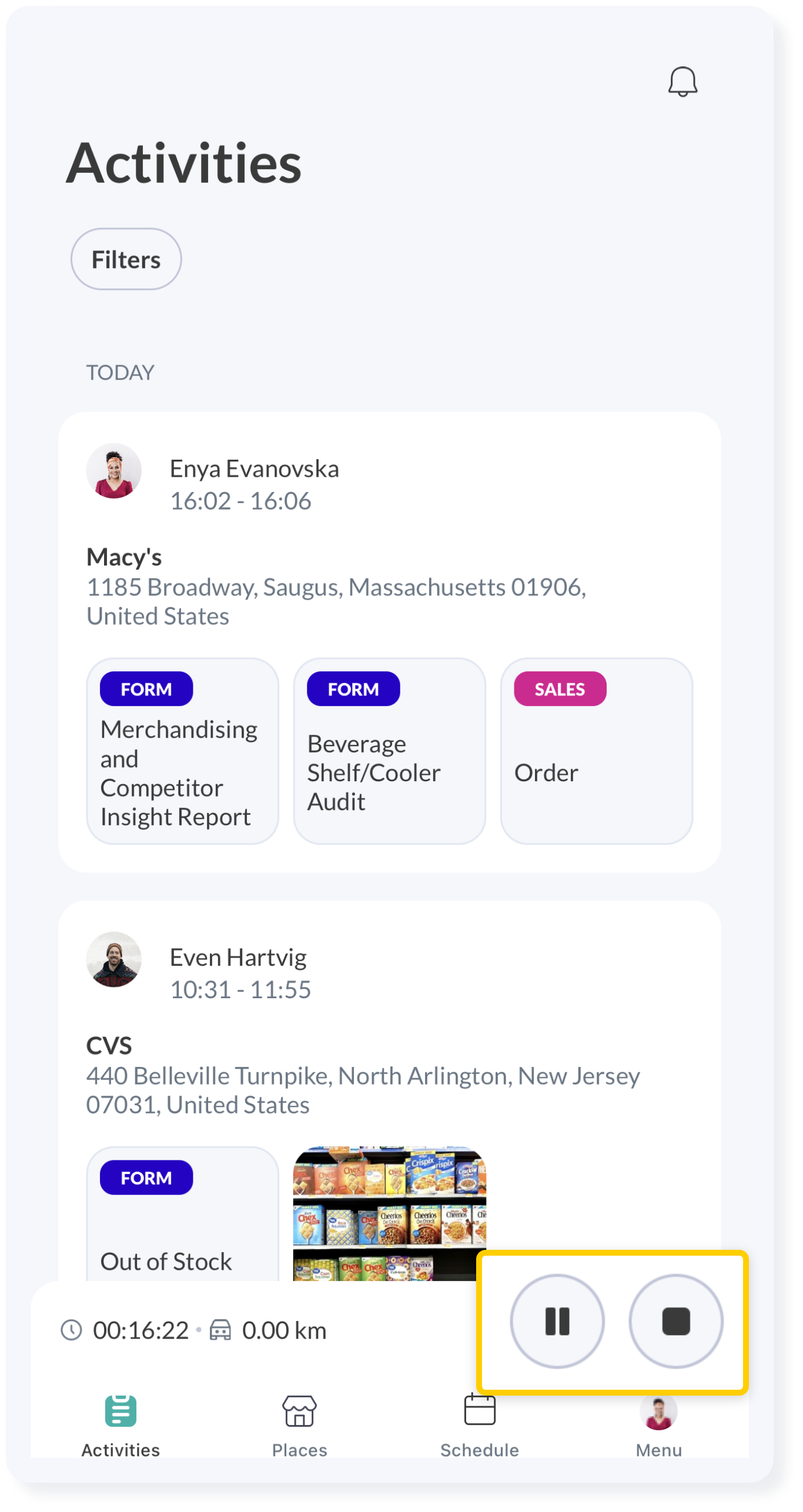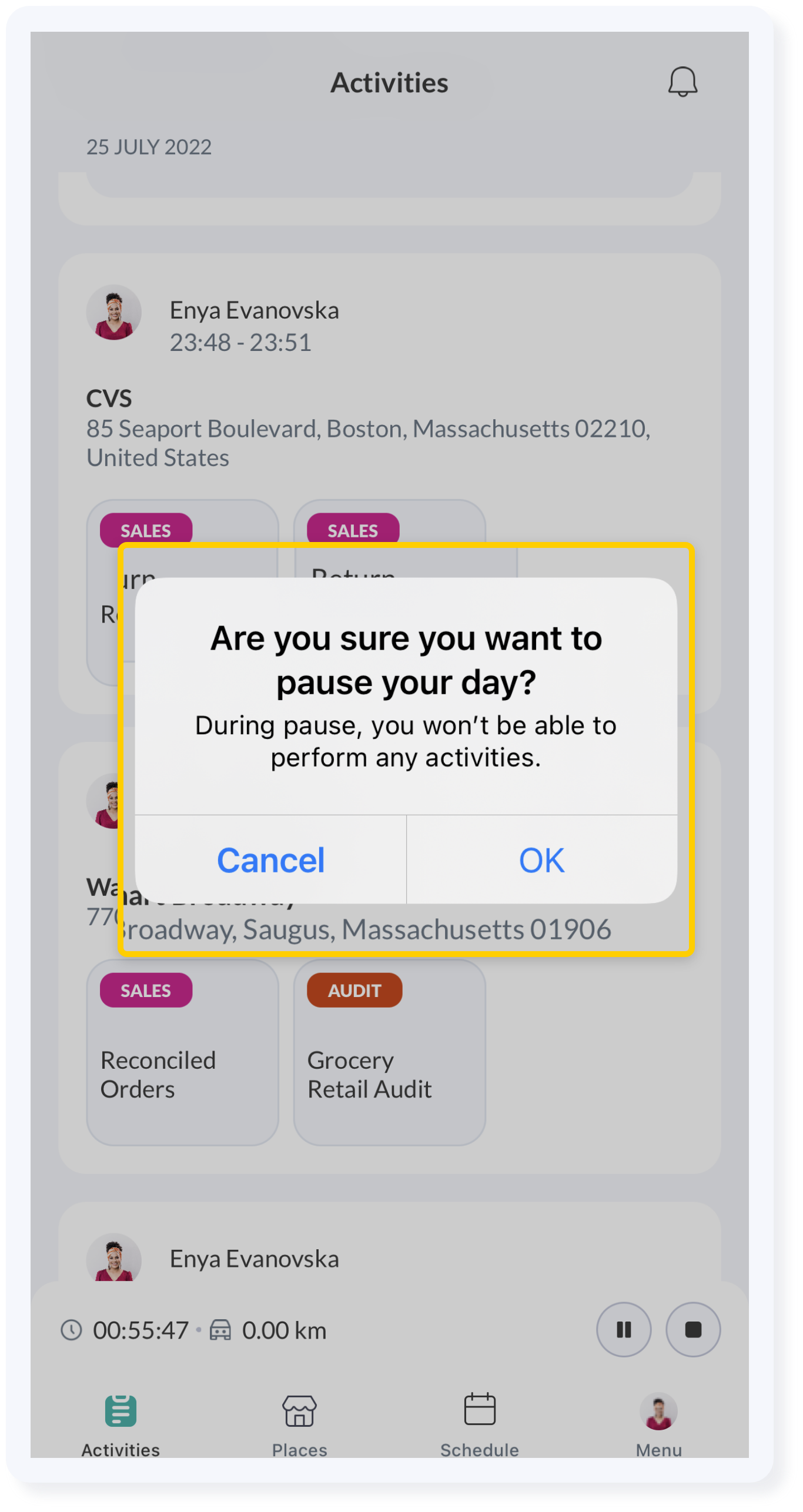 2. Tap the Play icon to resume your workday.