Installing Mobile app for Android
Newly created representatives will receive an e-mail with a deep link to install the Repsly app that is opened from the mobile device.
Once you click on the link and download the app, you will see the login screen as in the photo below that will ask you to set your password.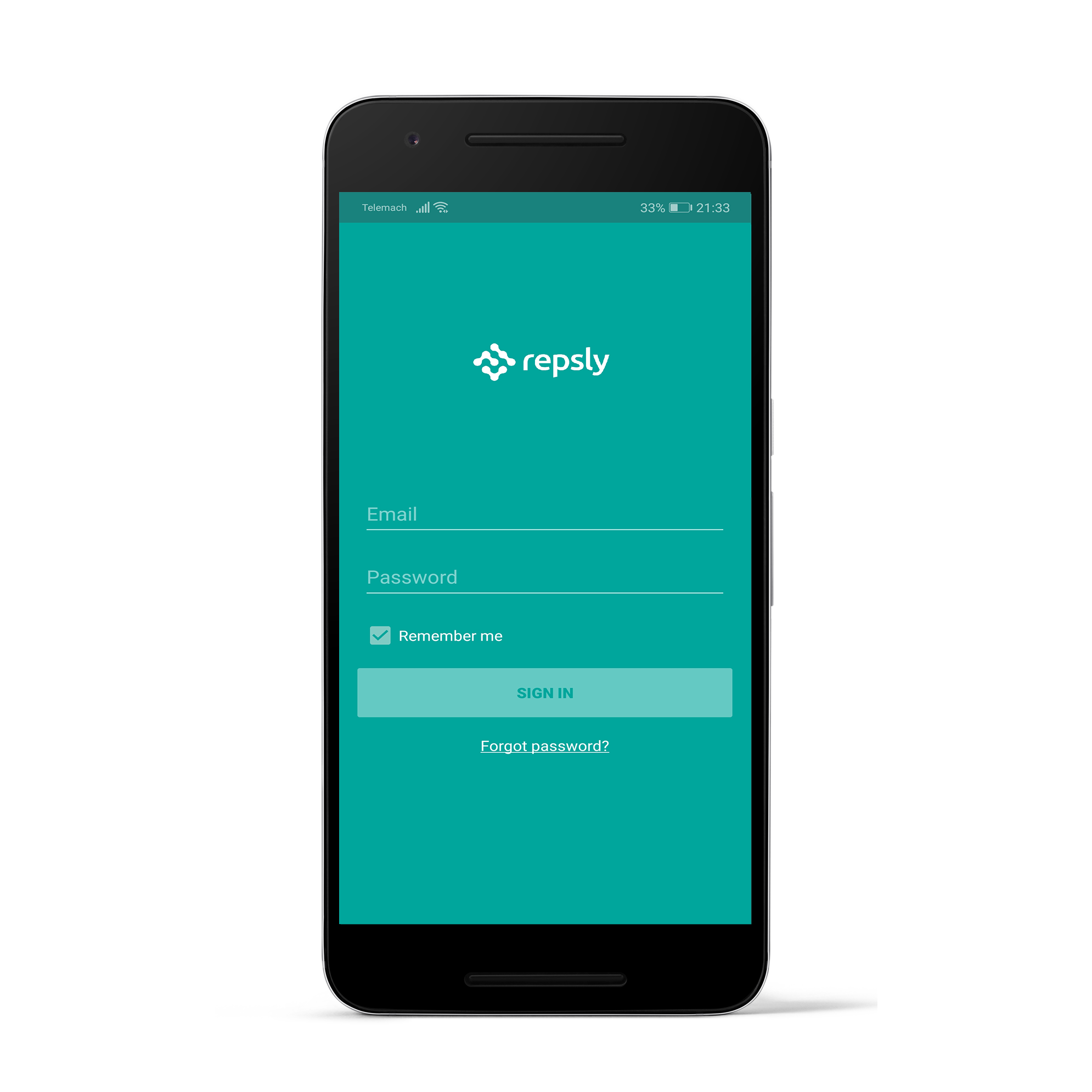 Alternatively, you can download the app straight from the Google Play Store.
1. Tap on the Google Play icon.
2. Search for Repsly.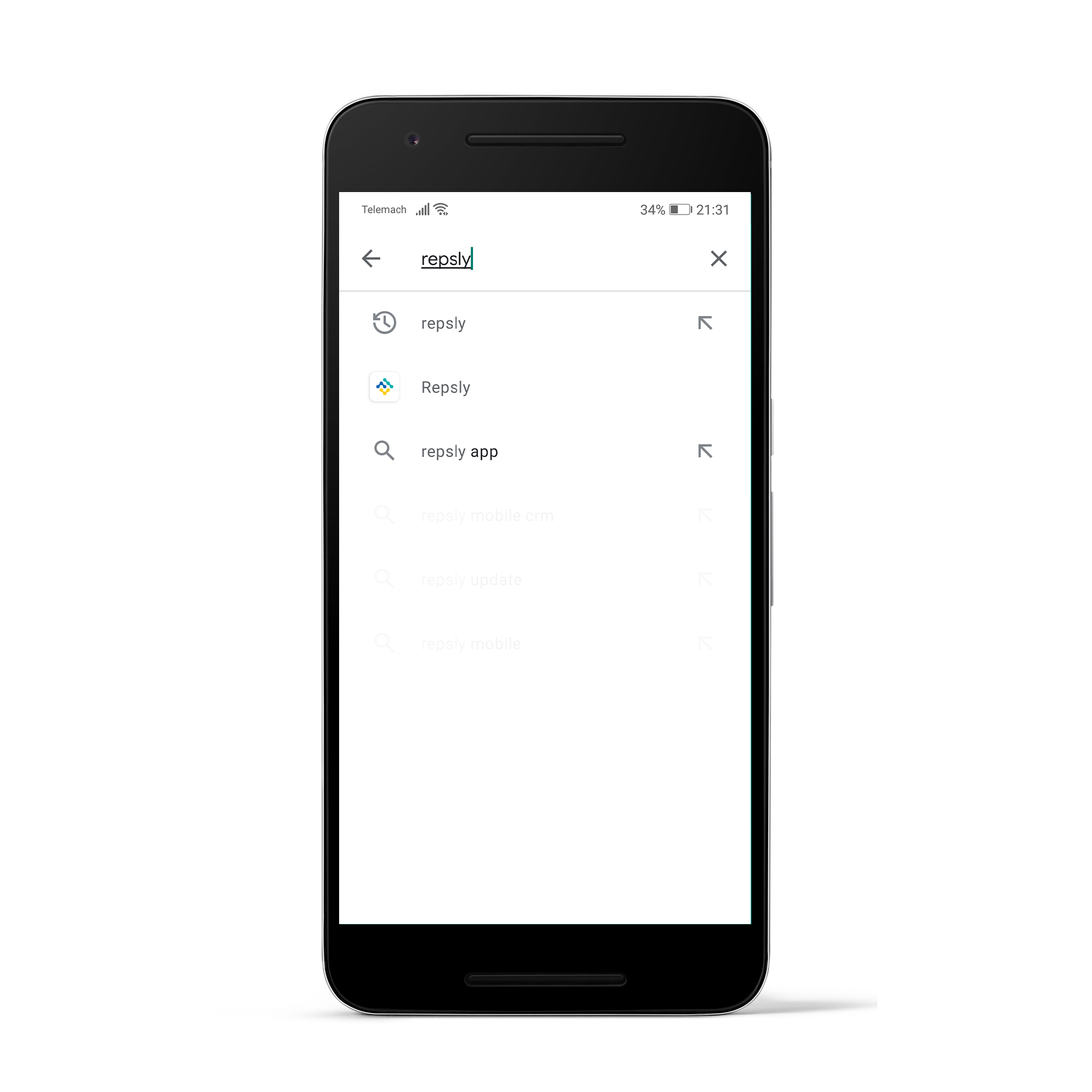 3. Press the Install button.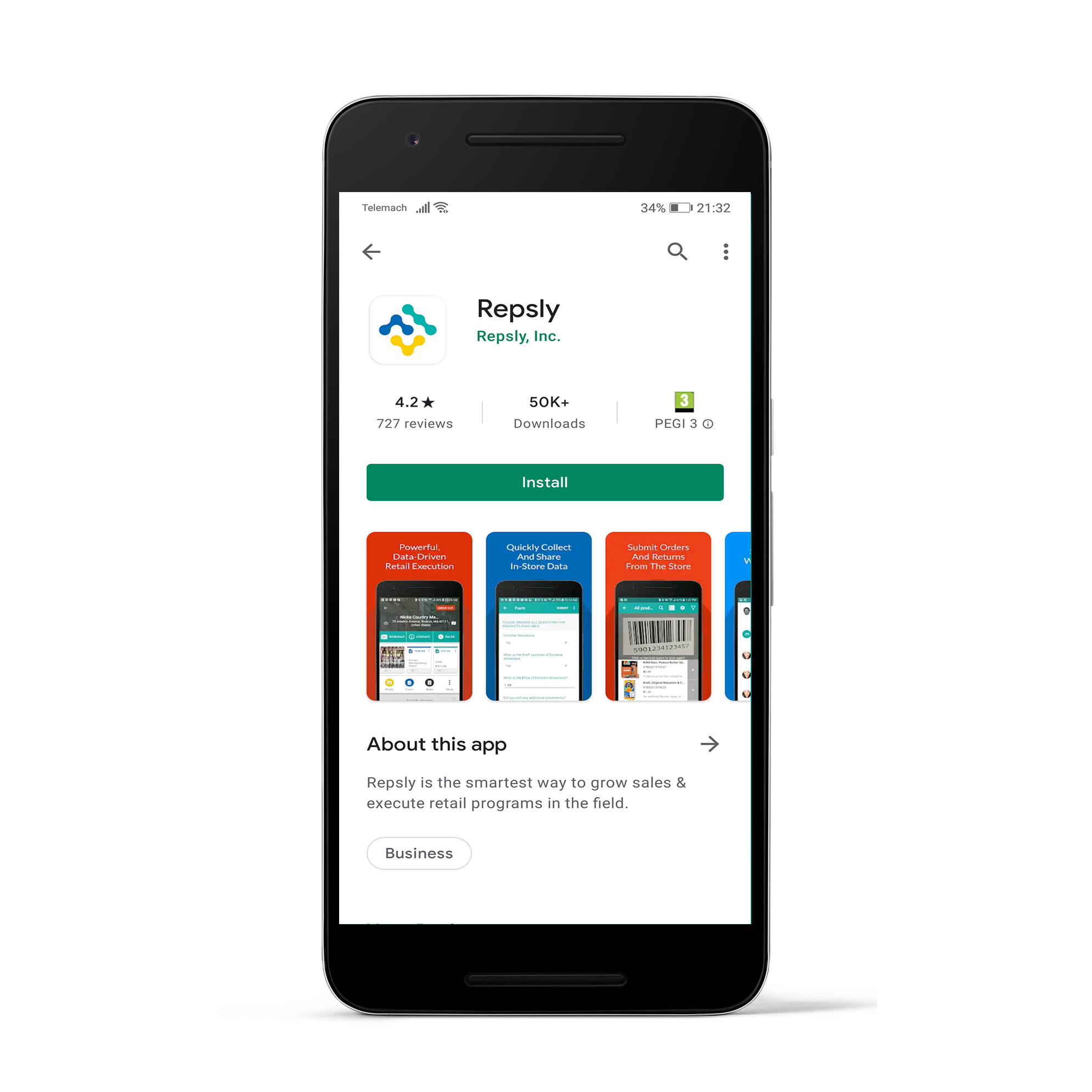 4. Press on the Open Button.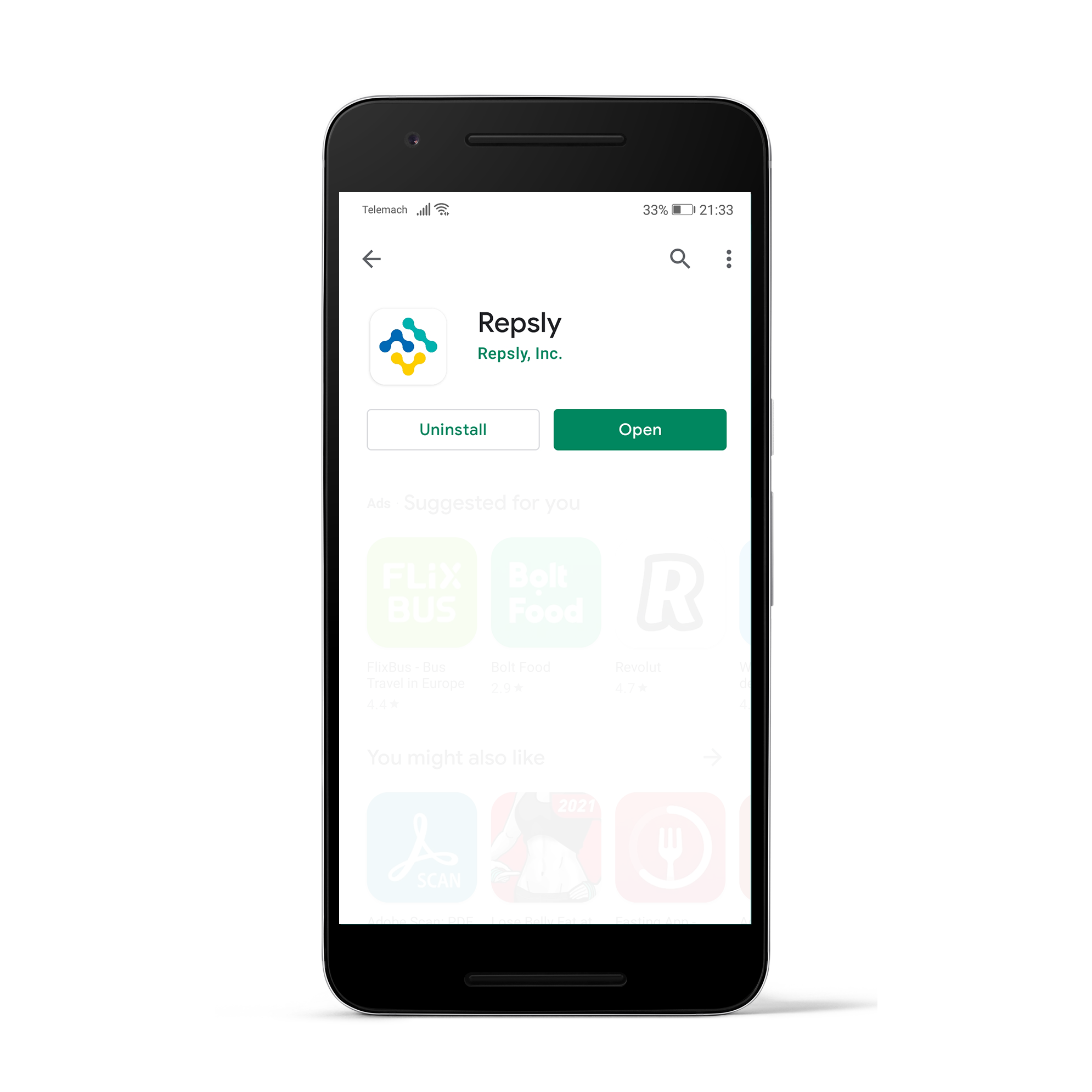 5. Press the Get started button.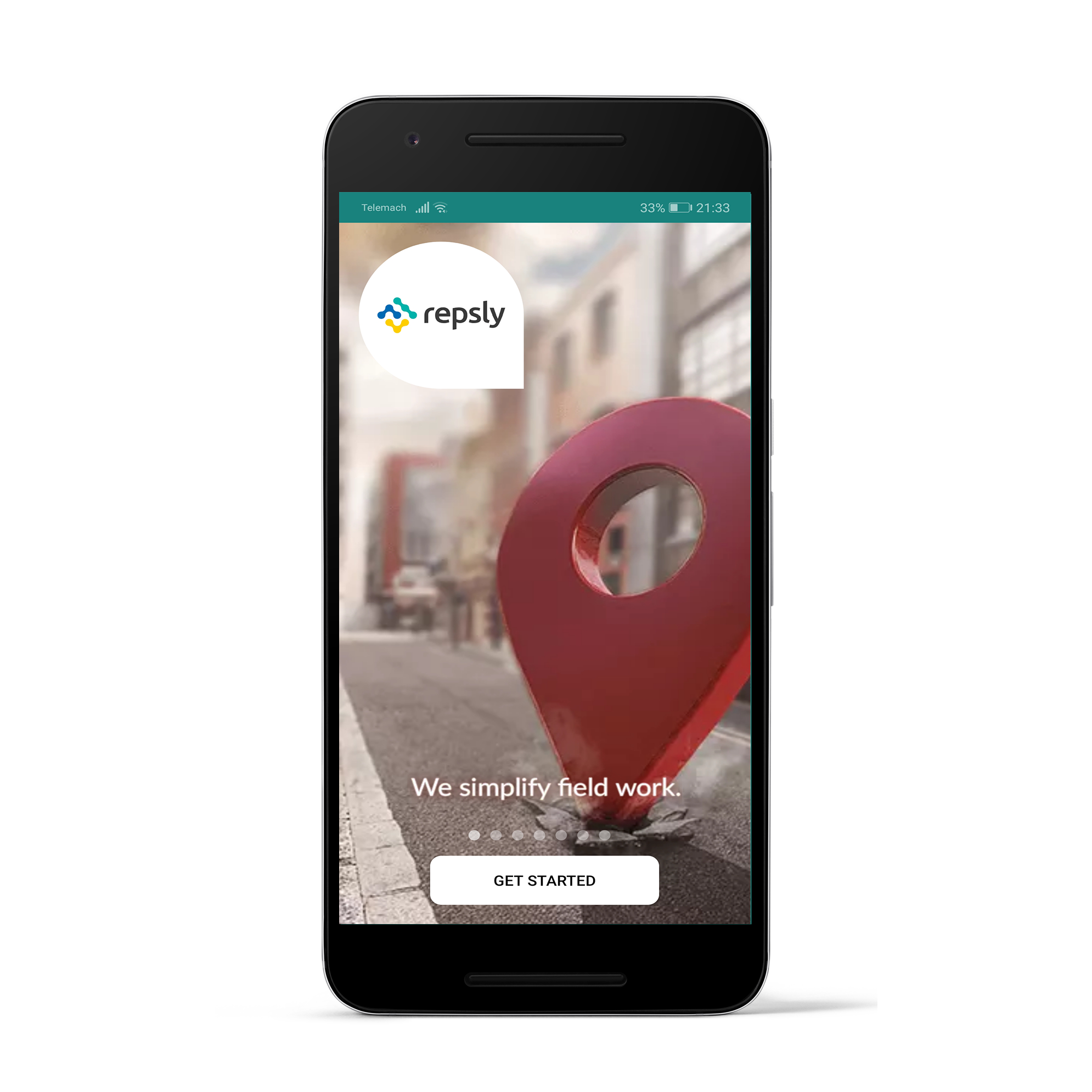 6. Log in via e-mail and password.