In Repsly, managers can choose to add multiple packaging types to orders.
For instance, if your business uses 'boxes' or cases of 30, 60, or 120 units, you can now customize these options under the Product Info tab. To make it easier for you, we also have an option to import those Packaging types into the Repsly, so you won't have to do it manually. Here is how you can import package types.
1. Open the Export and Import tab.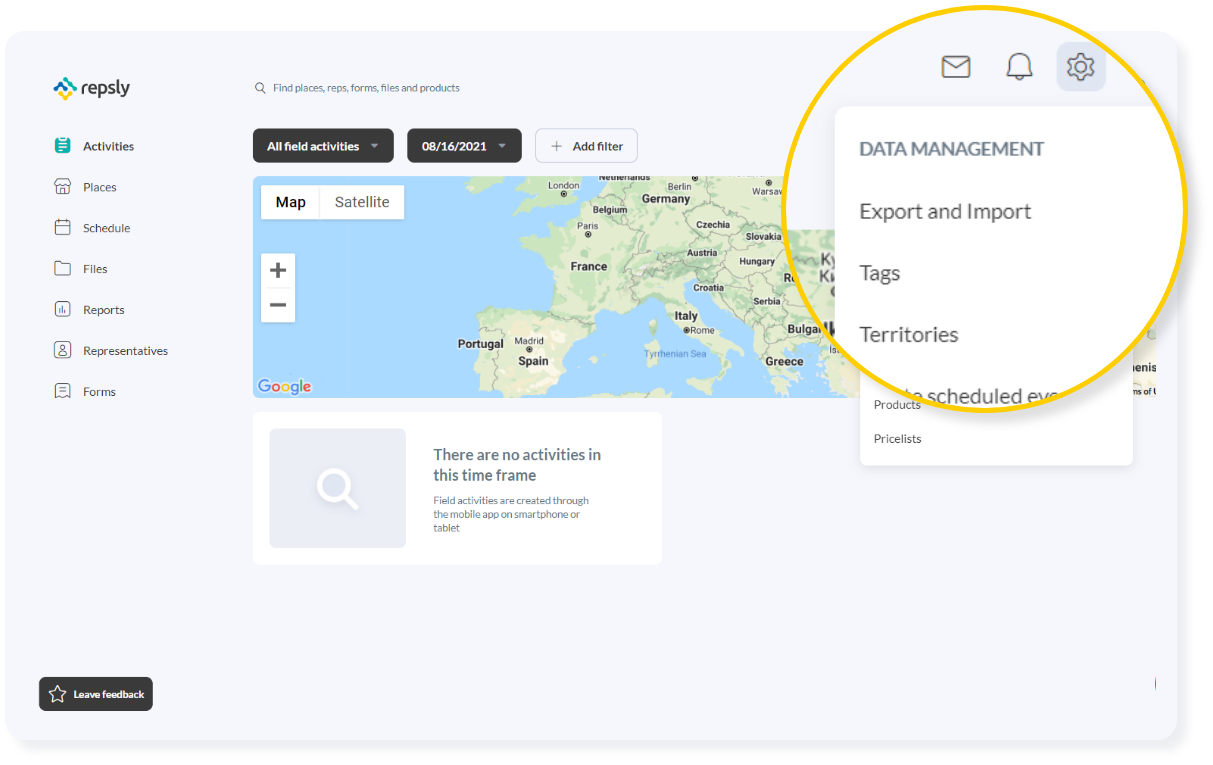 2. Click on the Import and choose Package types import.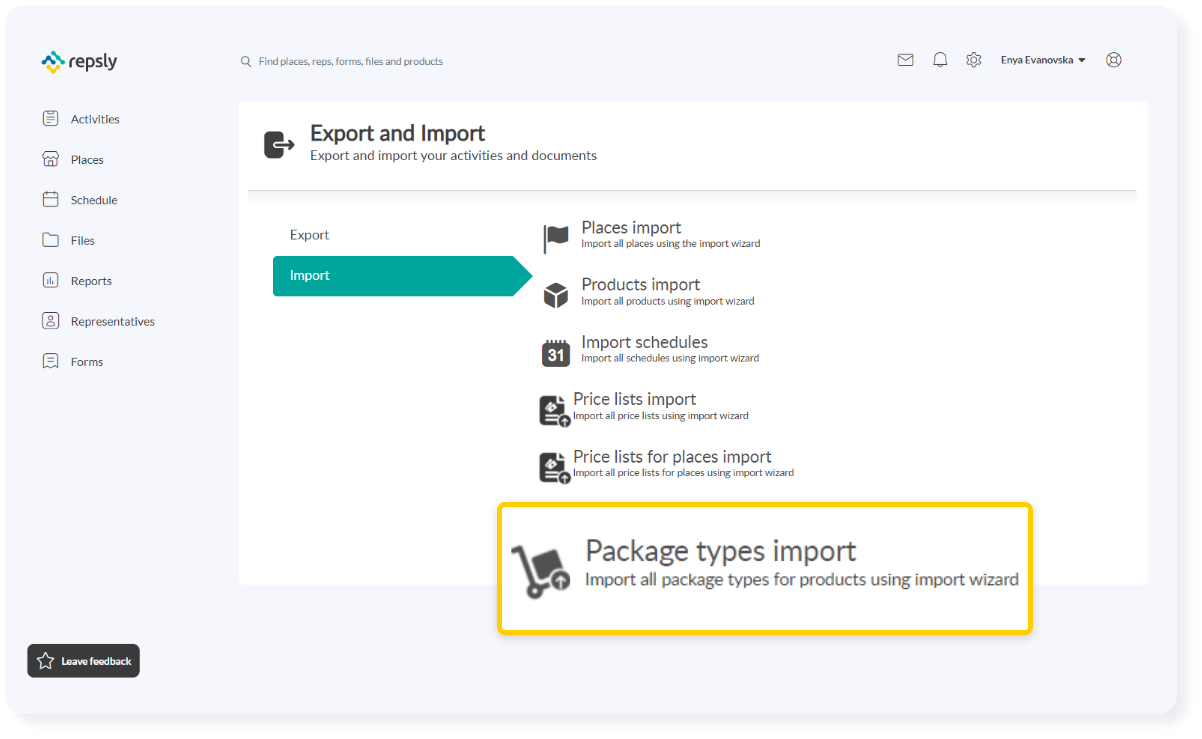 3. Choose the file you want to import and click on Upload file.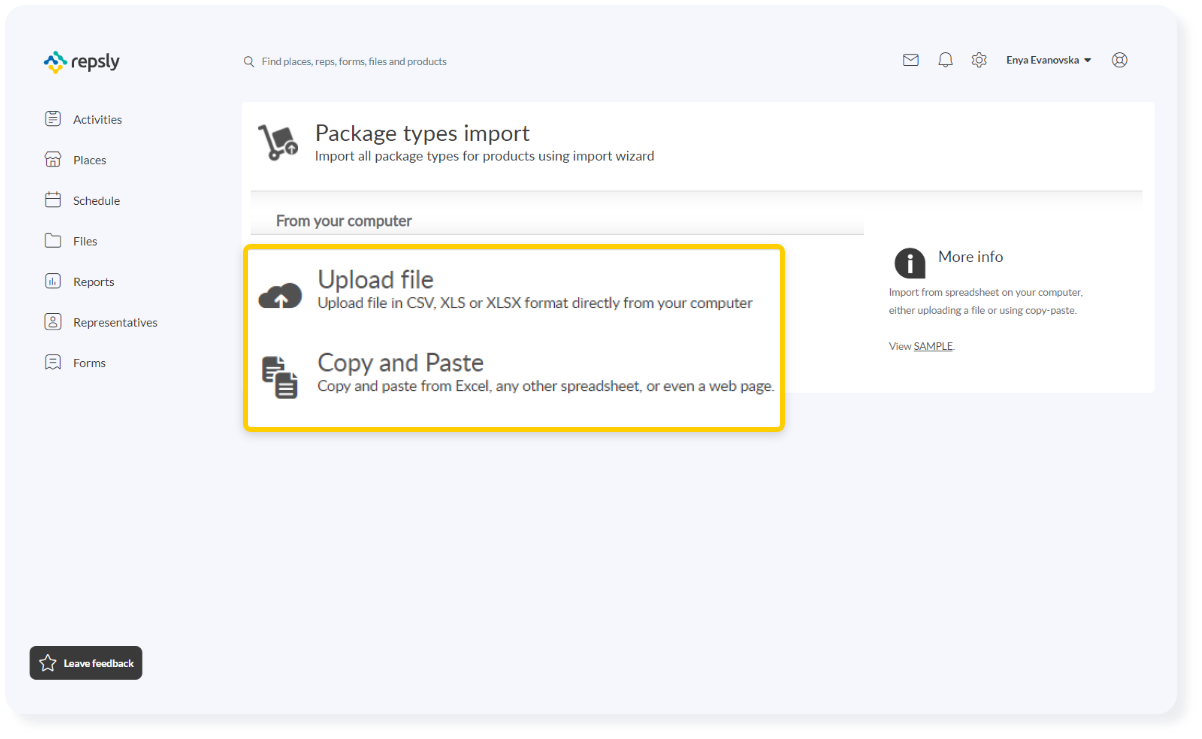 4. When you upload the file, you will have a preview of the columns you want to import. Name your columns and click Import.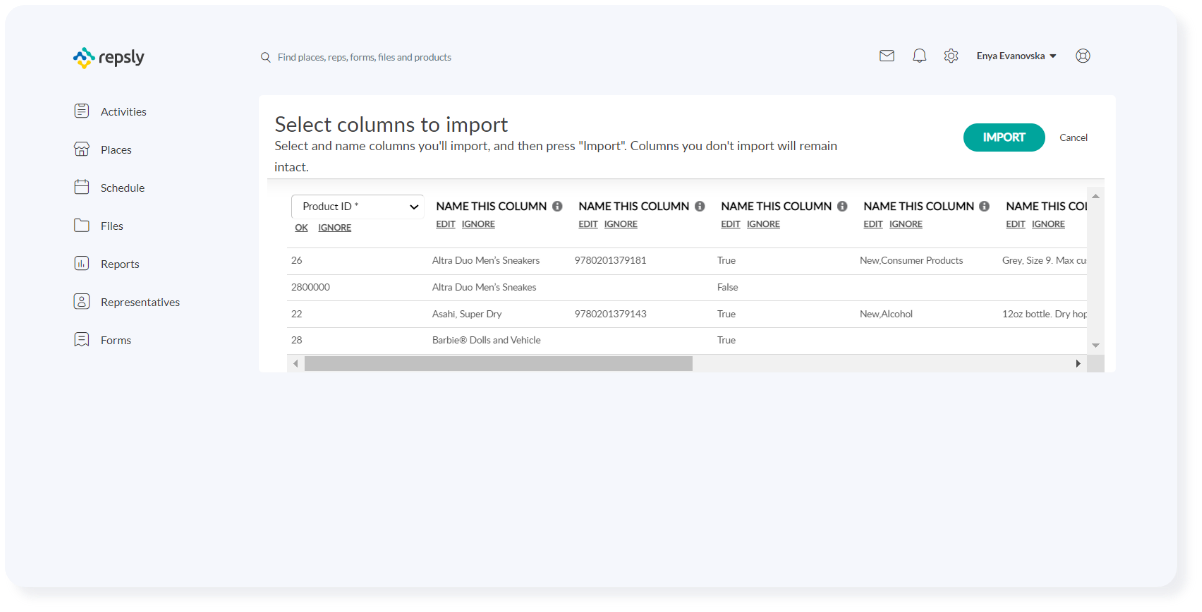 Columns that you need to have in your file:
Product ID
Package type name
Unit
Default.
Result
Once you follow these steps, you will have Package types imported into your Repsly account. The changes you made will reflect in the mobile devices so the representatives can select packaging options in the mobile app when conducting an order.