From your customizable dashboard, you can easily export your charts. First, make sure the charts you want to export are a part of your dashboard; if they are not, take a look at the instructions in this article: How to use and create your custom dashboard.
After you are done creating your custom dashboard, you will be able to export your charts by following these steps:
How to choose the chart that you want to export:
1. Open the Reports tab underneath the Files tab in the navigation pane. Choose the Dashboard that has the Chart you would like to export.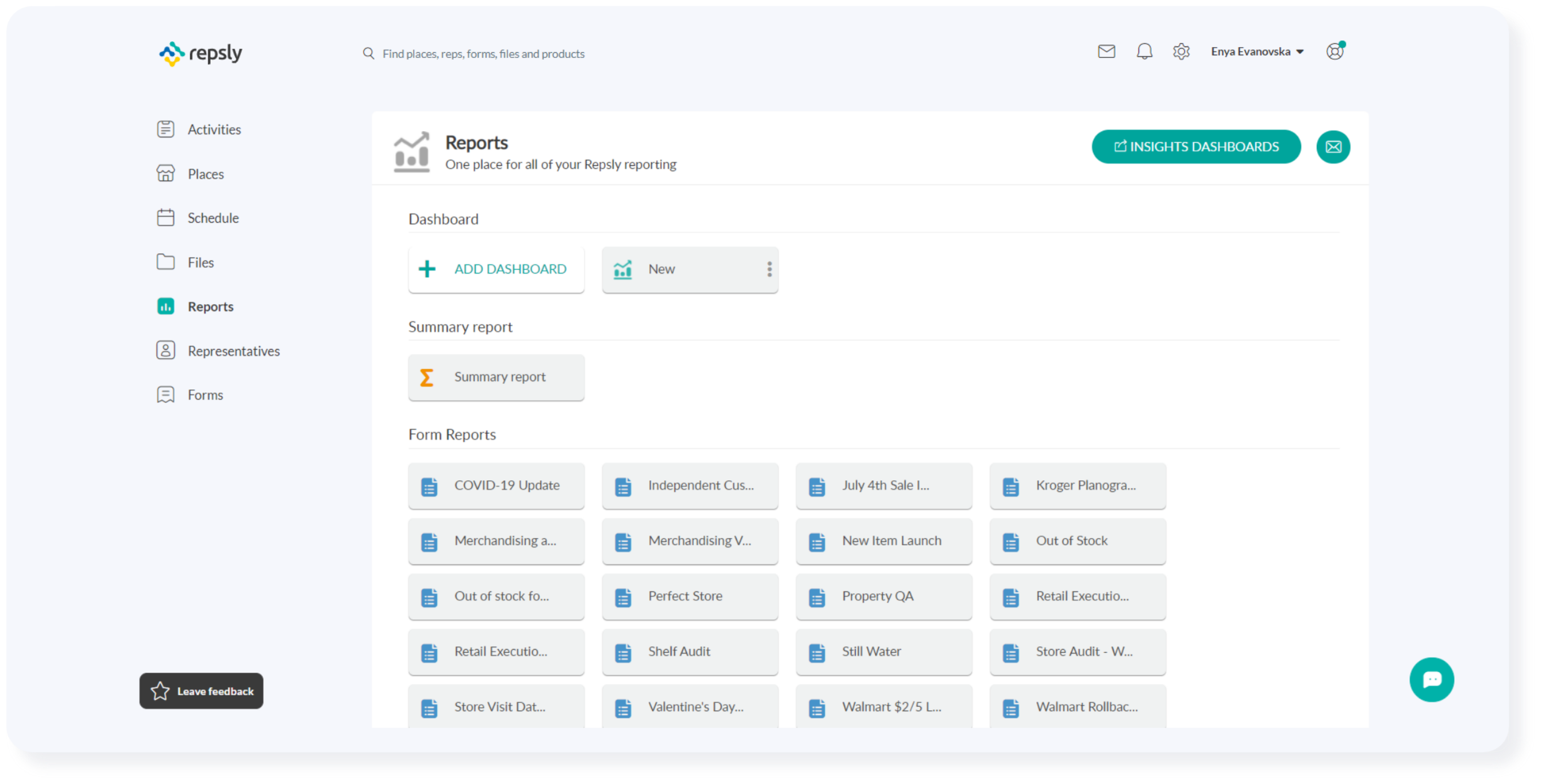 2. Click on the Menu bar and choose Export. If you want to have all your charts from that Dashboard in one place, you can click on the Email report button.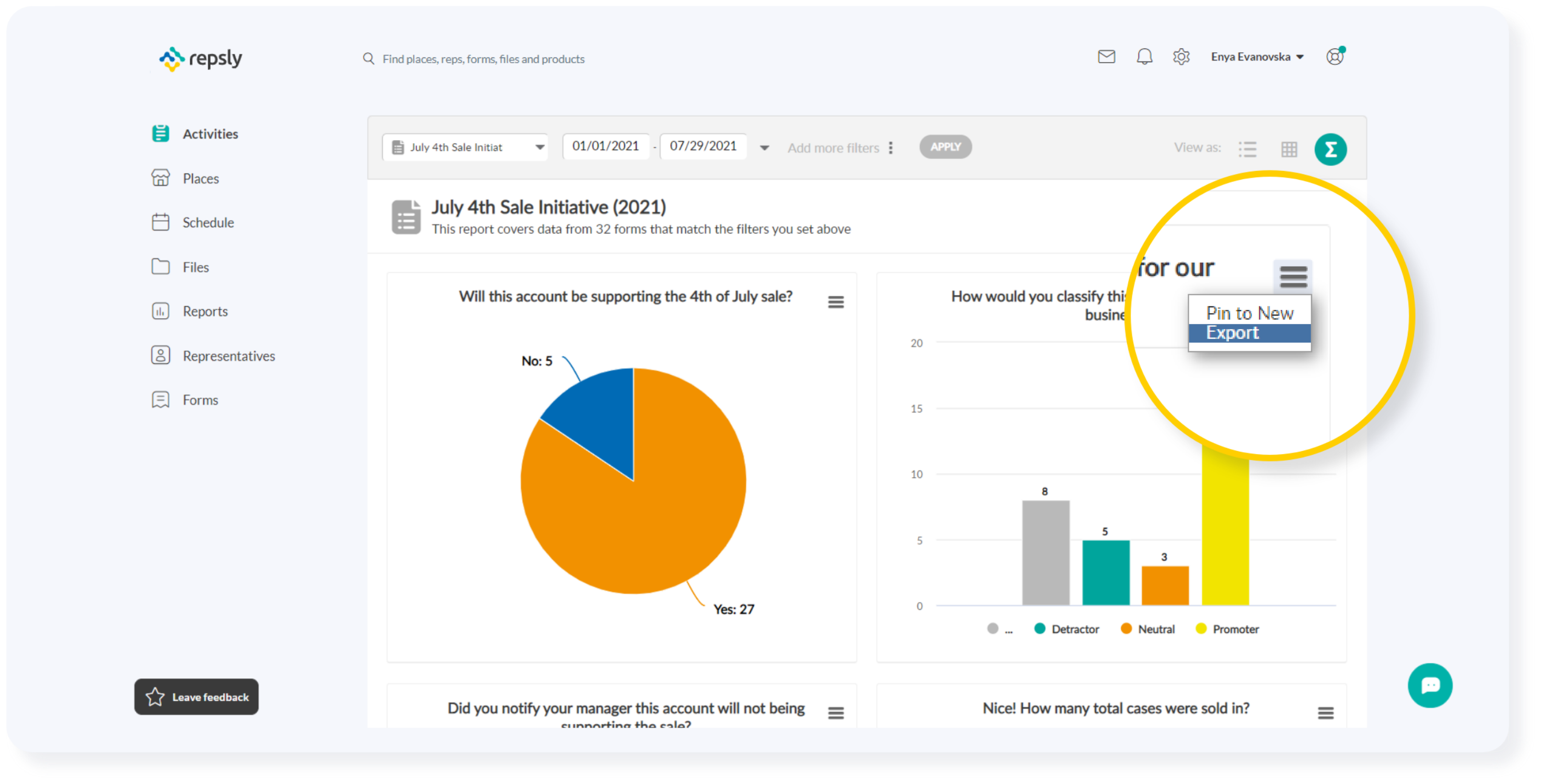 3. If you chose the Email report button, a new window will pop up. Here you can choose the Starting date for sending your report by email. You can also choose how frequently you want to send your report by choosing the Daily, Weekly, or Monthly options. Lastly, you can choose the specific time of day you would like this report sent (Morning, Noon, Evening) and add selected Recipients who will receive this report. To disable recurring report emails you can choose "Never" in the "Send" drop down.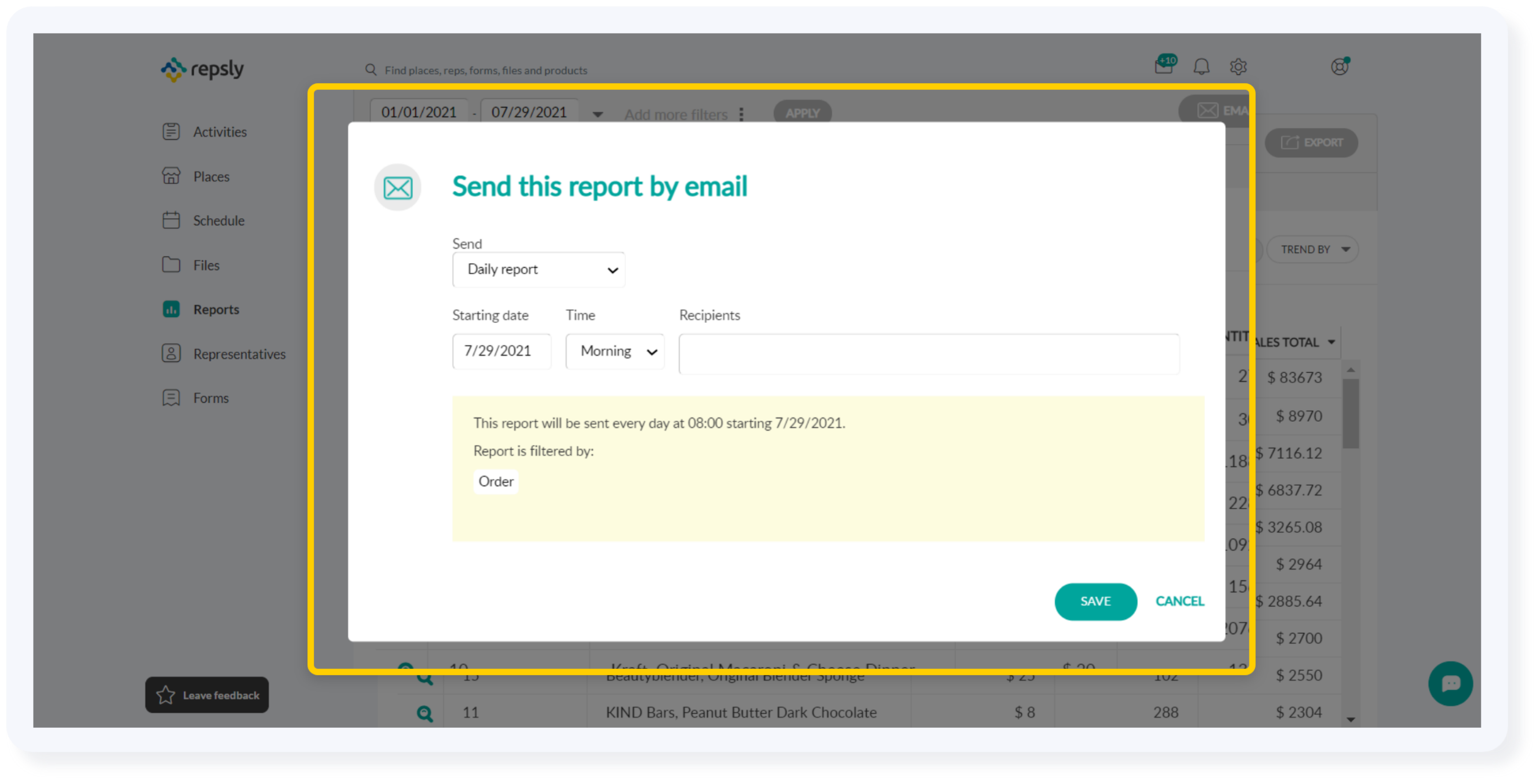 Result
By exporting your Dashboard charts, you will have all the necessary data to send to your clients or customers. If you choose to send those reports by email you can see all those charts in one place in the certain date range you have chosen, and you can easily track your businesses work in the field.