Introducing our brand new, flexible analytics platform - Insights Dashboards. With Insights Dashboards you are able to create visual scorecards, custom dashboards and measure important business goals and metrics.
See below examples of Reporting options we can build -- keep in mind that with Insights Dashboard, our analysts will work with you to create the ideal Reporting for your teams needs.
Build your own high-level overview dashboard(s) with KPIs, trend analysis, heat-maps, and drill-downs.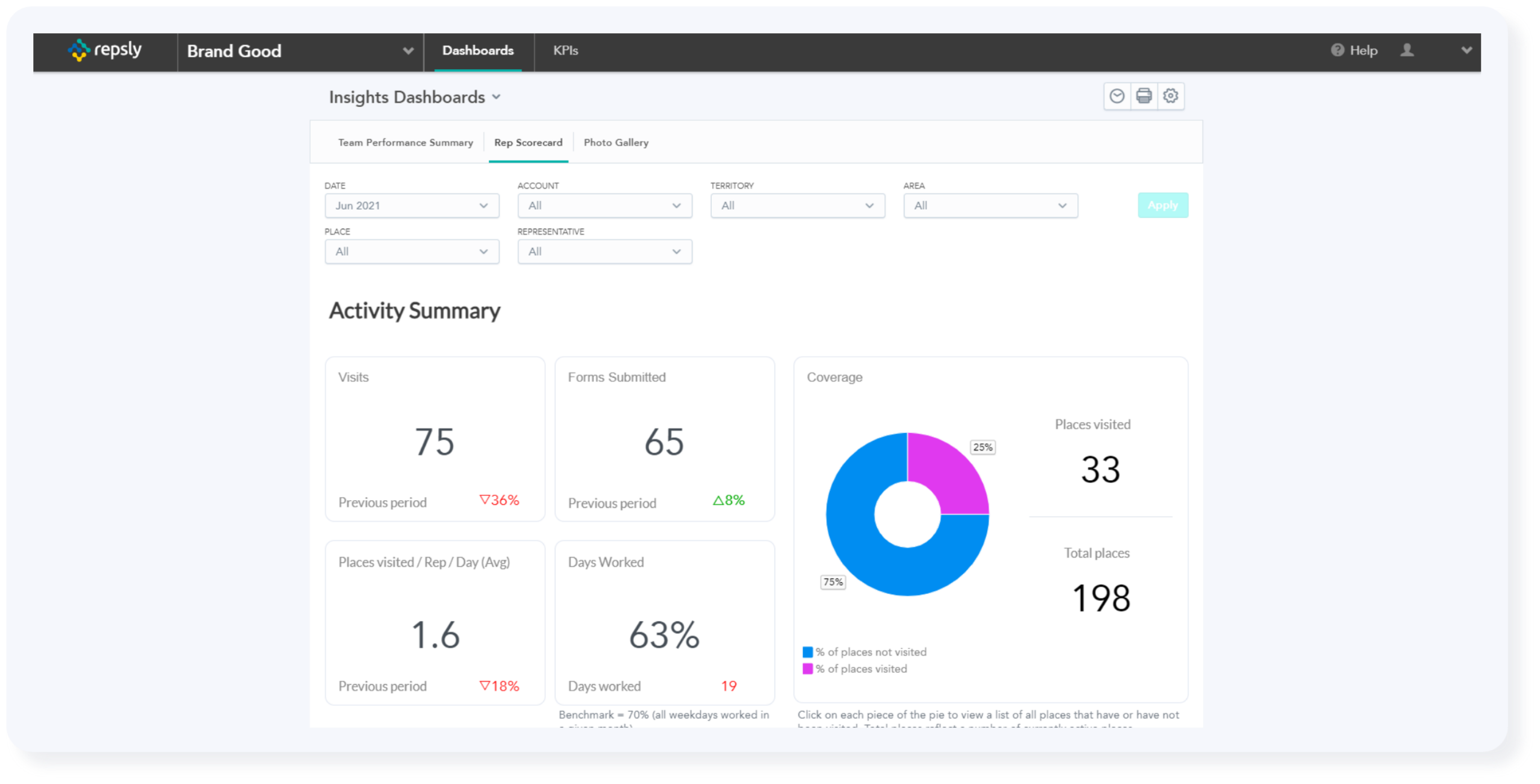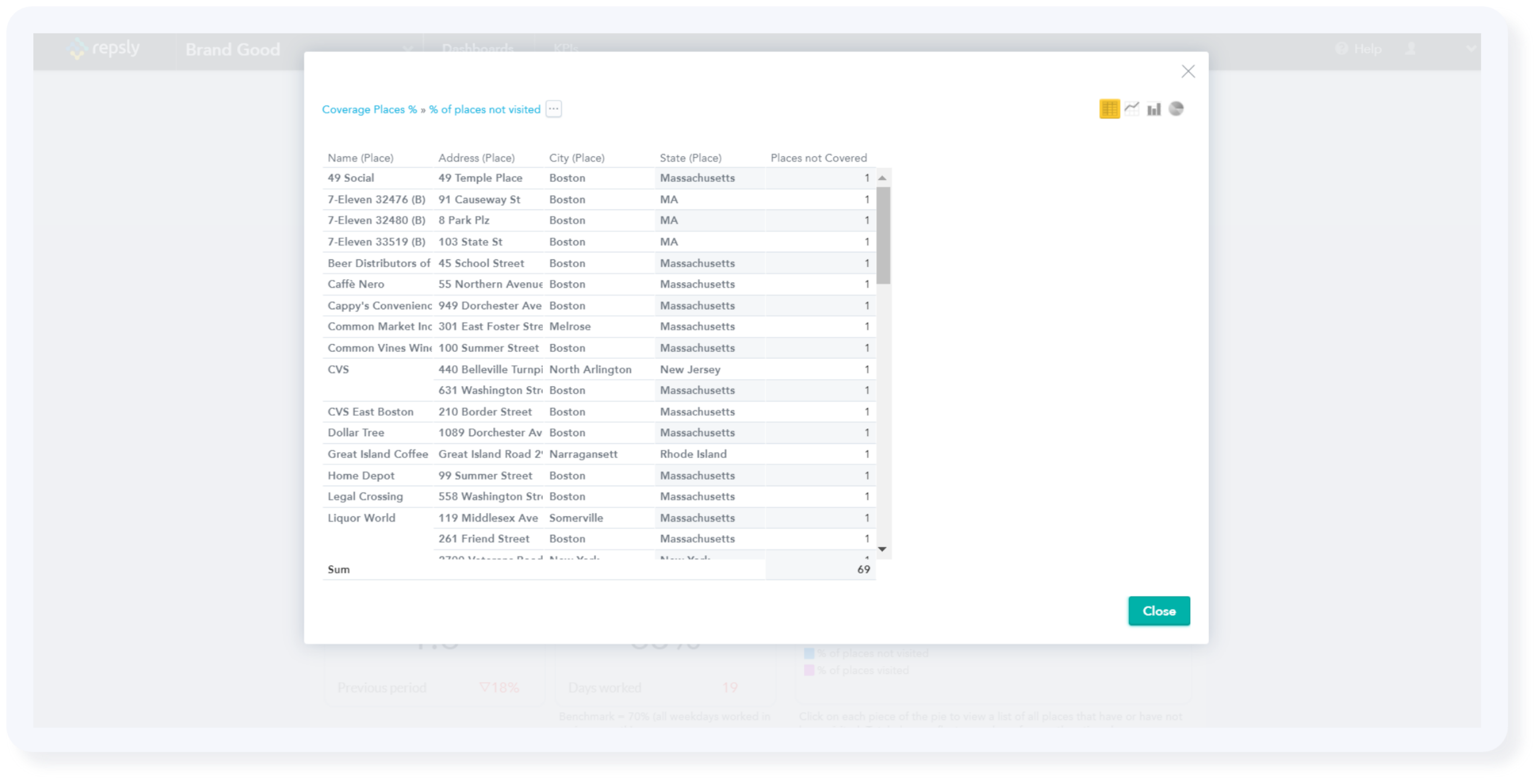 Create dashboards that make sense for your business. For example view account and team performance by territory.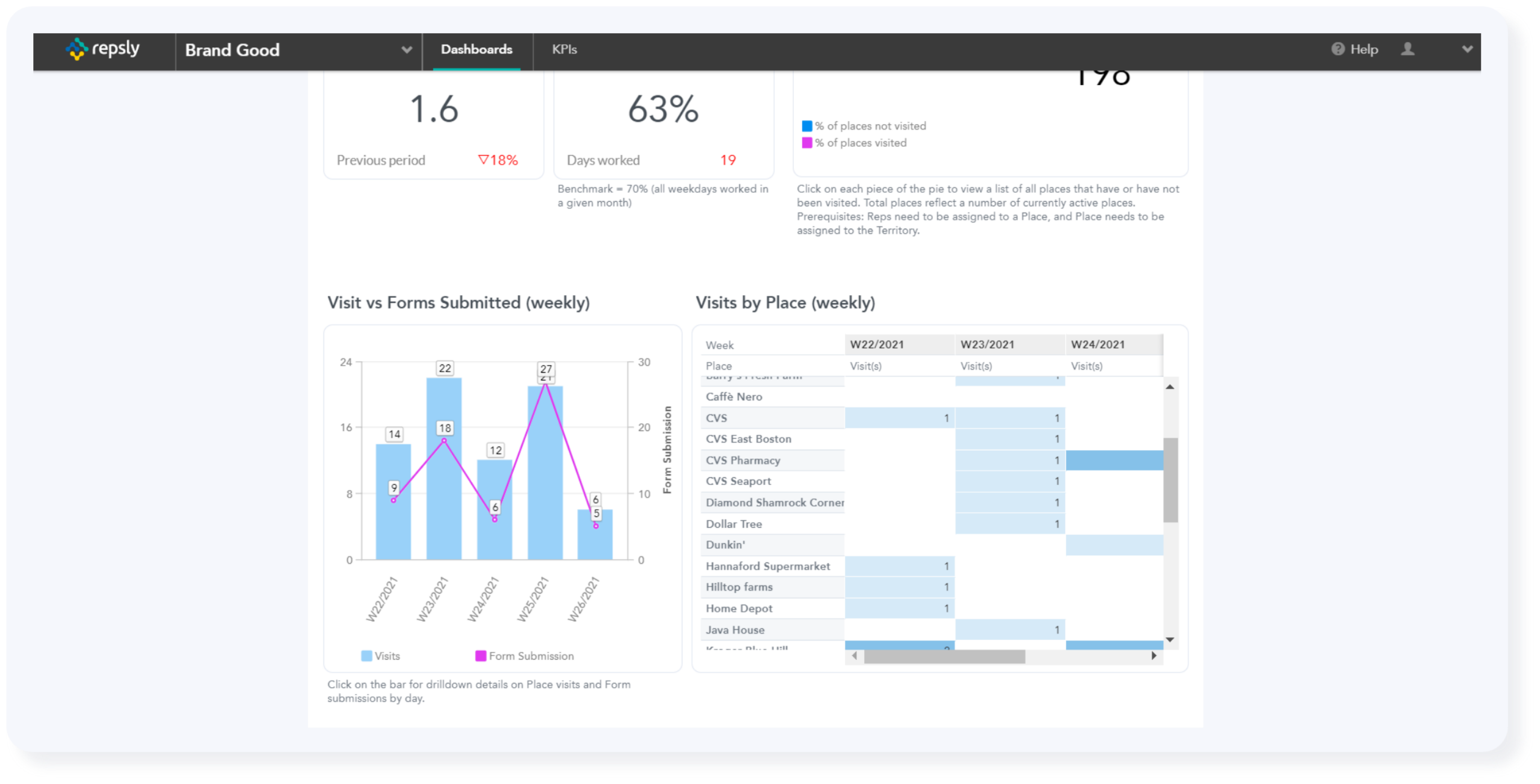 Create a representative score-card that can be used as a coaching tool with your team's KPIs.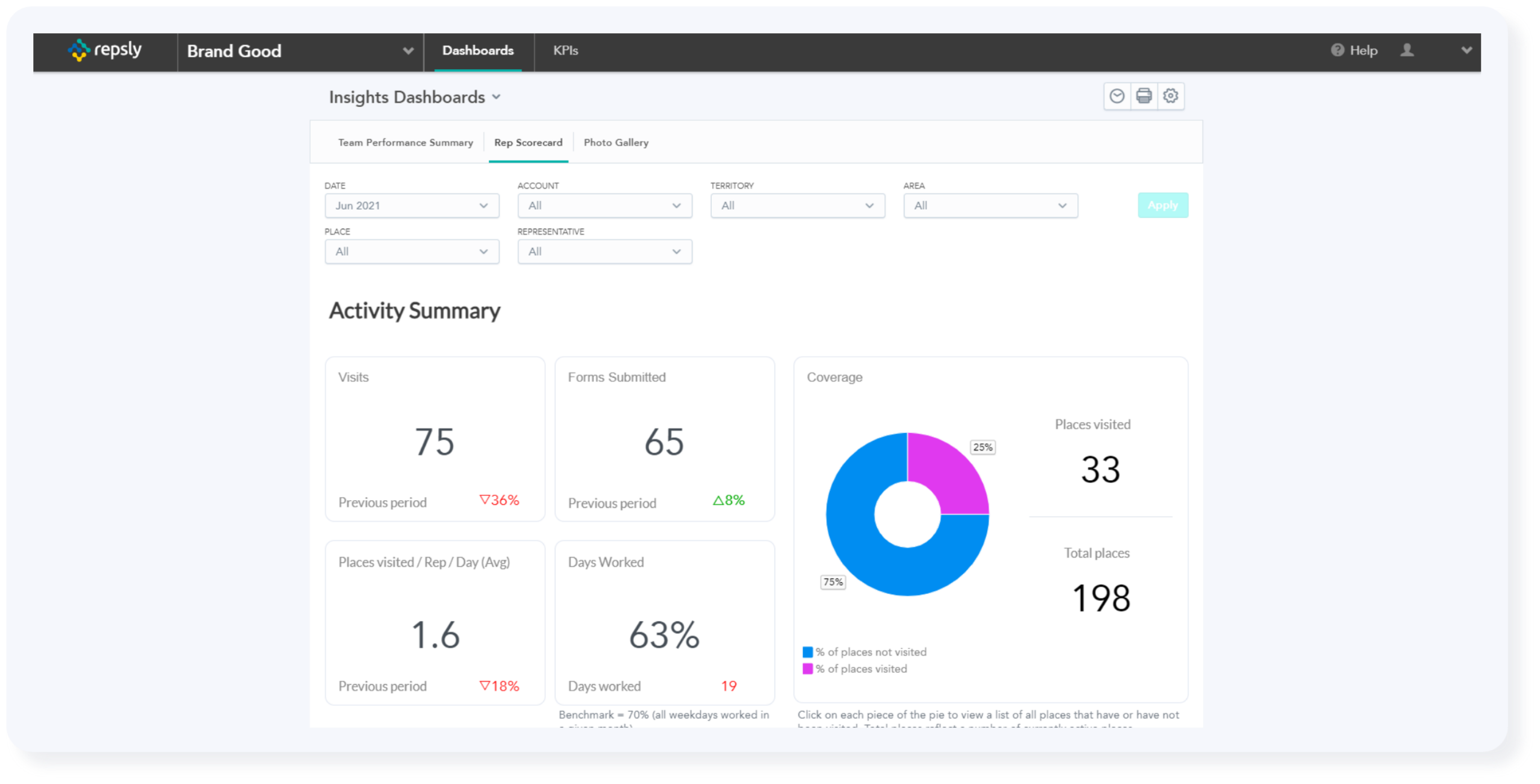 Schedule specific reports to automatically be sent out to key stake-holders daily, weekly, monthly, etc.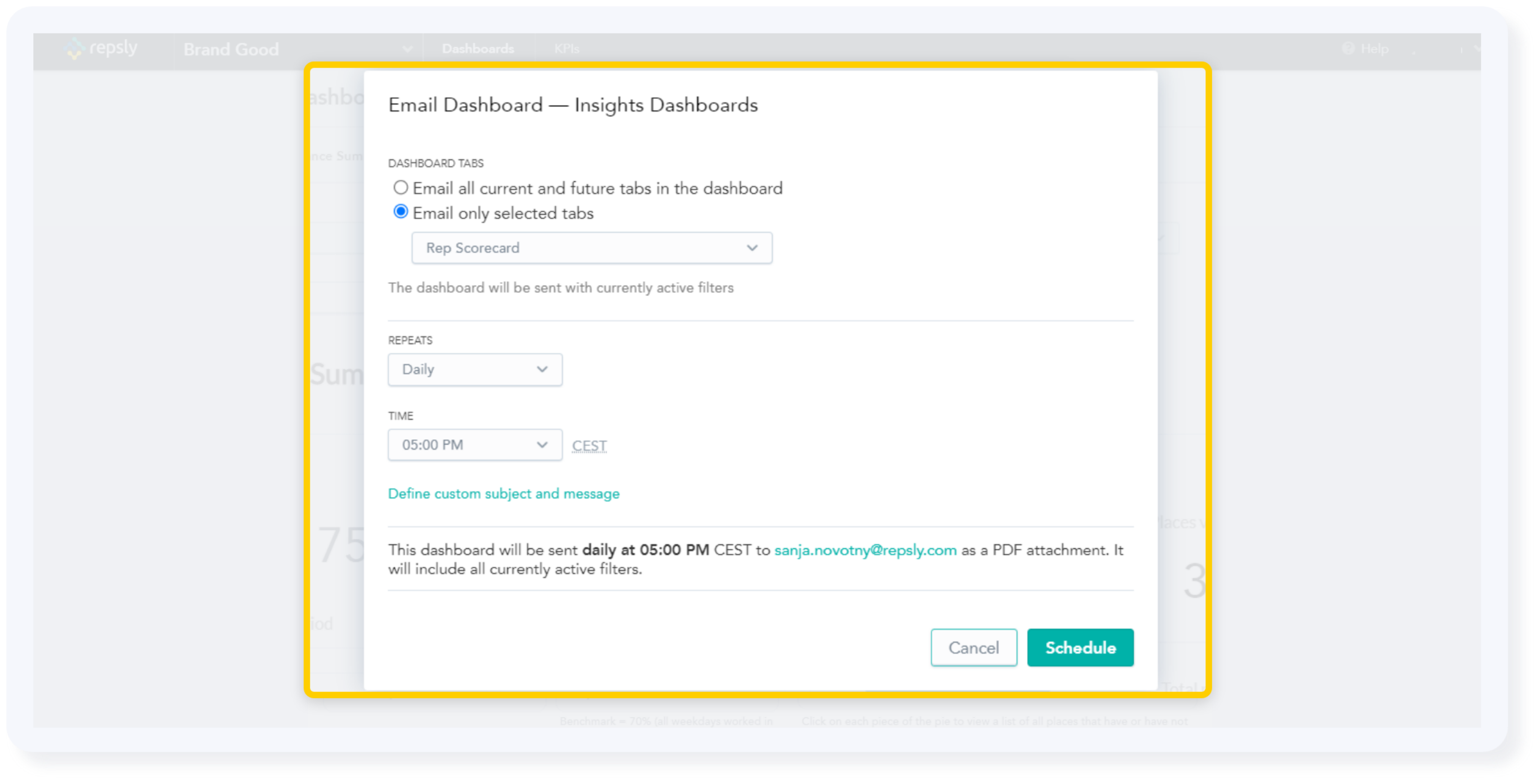 Want to learn more? Email customersuccess@repsly.com and let's schedule a time to dive into Reporting!